President Buhari Commissions Abuja-Kaduna Rail.
President Muhammadu Buhari expressed his delight over the progress of the rain services in the country whilst promising to boost further the rail transport system in the country.
The President, who spoke while commissioning Abuja-Kaduna rail track, which also coincided with the flagging off of Abuja-Kaduna  Idu Industrial layout, Federal Capital Territory, Abuja, yesterday, said the project would impact on the lives of Abuja residents as well as Kaduna State.
He said that his administration towards the end will focus on a  25-Year Strategic Railway Master Plan which is aimed at rehabilitating the existing 3,505km narrow gauge rail lines, and developing as well as constructing new standard gauge rail lines across the country.
Though conceptualized by the administration of Chief Olusegun Obasanjo in 2006, the actual execution of the project started in 2009 under the administration of Dr. Goodluck Ebele Jonathan in 2009.
The President said: "I am delighted to be here today to commission Abuja-Kaduna rail track and flag off the Abuja-Kaduna train services (Passengers & Freight) on Nigeria's first ever Standard Gauge Rail track to go into operation. ''This project was conceived by a previous administration, started by the last government and I am pleased to complete and commission it.
"It is on record that between 1963 and early '80s, Nigeria had a vibrant rail system which conveyed agricultural produce, livestock and solid mineral resources to Lagos and Port Harcourt sea ports from where they were exported to other parts of the world.
"It is our vision and hope that those good old days will soon be back with us and, indeed, in a more prosperous way, with the restoration of rail transport system which today's occasion symbolises. "The construction of Abuja-Kaduna Standard Gauge rail track commenced in 2009 and happily, 16 years after, we are on the threshold of presenting to Nigerians a Standard Gauge Railway Train Service that will be safe, fast and reliable. "The Abuja-Kaduna train service will provide the much needed alternative transport link between the Federal Capital Territory and Kaduna State, a corridor which has a huge potential for industries, agricultural activities and a growing labour force.
"Completion and commissioning of this project is, indeed, in keeping with our vision of bringing about the desired change to make life easier for the generality of Nigerians through the development and provision of the necessary social and physical infrastructure." While commending the Minister of Transportation, Rotimi Amaechi, for a job well done, President Buhari said most state capitals would be linked to the gauge rail. Continuing, the President said: "I wish to also reassure Nigerians that due attention will be placed on pursuing the 25-Year Strategic Railway Master Plan which is aimed at rehabilitating the existing 3,505km narrow gauge rail line and developing and constructing new standard gauge rail lines across the country." "As we celebrate the symbolic return of rail service today I wish to reiterate the commitment of this administration to pursue with greater vigour and determination rehabilitation and construction of other rail lines, including the major Lagos-Calabar and Kano-Lagos lines.''
In his opening speech, the Minister of Transport, Mr Rotimi Chibuike Amaechi, who undertook a test-ride of the train service from Idu Main Station to Kubwa in Abuja with Kaduna State governor, Mallam Nasir El-Rufai, Senate president, Bukola Saraki, and FCT Minister Abubakar Bello, among other dignitaries, said the rail line would impact on housing as the poor would be able to live in their houses in Kaduna and come to work in Abuja. He said: At the same time, it will impact on agriculture and the economy as agricultural produce are conveyed from Kaduna to Abuja at much cheaper rates." "Transportation is also provided for majority of Nigeria who live between Kano and Abuja at a cheaper rate. I hope that when the Kaduna-Abuja road is maintained, it would last longer as heavy cargos are now conveyed by rail. "We recall that the contract for Lagos to Kano railways was awarded by President Olusegun Obasanjo, partially executed by President Goodluck Jonathan and completed by President Muhammadu Buhari. Under the directives of President Buhari, the stations, the signalling, the communications and part of the tracks were completed by this administration." Also, Kaduna State governor, Mallam Nasir El-Rufai, said the vision of the Obasanjo administration at the time was to have a brand new standard gauge rail system for Nigeria, running from north to south, east to west, and covering the entire country.
"The first phase was the Lagos-Kano rail at a price of about $8billion if I recall and it was supposed to be completed in four years. ''Sadly our successors did not fight, understand or share in this vision and the project was suspended and the result is that 10years after awarding this contract we are standing here today to commission a fraction of that project." "As governor of Kaduna State, I am grateful and gratified that the Abuja-Kaduna segment of the Lagos-Kano rail system is being commissioned today. The impact of this rail line to Kaduna cannot be easily quantified in terms of social and economic benefits. It would be recall that that an agreement was signed between Nigeria and the CCECC of China for construction of a standard gauge Lagos-Kaduna rail line, costing $8.3 billion. On his part, the Managing director of CCECC, Mr Jack Li, said the construction company attached great importance to the actualization of this first section of Nigeria railway modernization project. "During construction, more than 1,000 sets of machinery and equipment were mobilized, over 5,000 jobs created during the construction period and during its operation. More than 1,000 permanent jobs were created, additional to over 10,000 job opportunity that will come as a result of this train operation," he said.

Here Is The Future Awards Africa Nominees For 2023
Actor Tayo Faniran and actress Idia Aisien came on stage together on Sunday, September 24, 2023, to announce the names of the nominees for the 17th edition of the Future Awards Africa.
View this post on Instagram

The theme for this year's event is "Defying Odds, Inspiring Greatness", which perfectly represents what the awards aim to celebrate.
The list of nominees is truly impressive. It showcases individuals who have achieved great success and overcome obstacles in their respective fields. Some well-known names on the list include Enioluwa Adeoluwa, who is a content creator, Hilda Baci, a chef with a Guinness World Record, Jumoke Dada, an acclaimed entrepreneur, Tobi Amusan, a track and field sensation from Nigeria, Asake, a singer-songwriter, Broda Shaggi, a popular comedian, Omonhinmin 'Ilo' Ilooise, a star from MTV's VJ search, and many more.
The organizers have put together a list that truly represents the spirit of defying norms and making a lasting impact on youth culture throughout Africa.
In total, there were 128 individuals nominated across 25 different categories, and their selection process involved three rigorous judging stages.
See the complete list of nominees below:
Young Person of the Year
Hilda Baci — Guinness World Record Holder
Oluwaseyi Moejoh — Climate Change and Youth Development Activist
Victor Osimhen — Professional Footballer
Rena Wakama — Coach of D'Tigress
Precious Eniayeka — Founder at Stellar Initiative
Enioluwa Adeoluwa — Content Creator
Education
Aliu Toluwani Victor — CEO of Royal foundation Africa
Sultan Akintunde — CO founder and CTO AltSchool Africa
Demilade Adelaja — SDG Youth Advocate
Adaora Nwodo — Tech Content Creator
Uchechi Rochas — Director General of Rochas Foundation
Professional service
Oghenerukevwe Toka — Social Media Manager, Consultant, and Coach
Phoebe Dami-Asolo — Marketing and Commercial Professional
Olubukayo Ewuoso — Digital Marketing Officer
Muhumuza Brian — Intercontinental Publicist
Fatima Jimanate Umar — Development Group Impact Analyst
Law
Bioku Benjamin — Legal Manager at Sahara
Chidi Odoemenam — Senior Associate at Rendeavour Nigeria
Damilola Wright — Lawyer
Toyin Aiyepola — Lawyer
Entrepreneurship
Nathan Nwachukwu — CEO of Klas
Lukman Shobowale — Real Estate Expert
Jumoke Dada — Award-winning Entrepreneur
Victor Ehindero — A Visionary Tech entrepreneur
Miracle Nwachukwu — Interior Designer
Victor Adegbile — CEO at Land Republic Limited
Bella Victor — Chairman of Lander Estate
Bright Sekoni — CEO of Audacia Properties
Sandra Chukwudozie — Founder & CEO – Salpha Energy
Noah Ibrahim — Co-Founder – Eatnow.ng
Agriculture
Emmanuel Negedu — CEO of AgriLife youth
Joshua Ifezue — Founder of Jofez Agro
Joshua Okpata — Exxon Mobil Undergraduate Scholar
Technology
Weevil Company — Hansel Okeke and Germaine Okeke, Founders of Weevil Company
Victor Fatanmi — CEO of Fullgapco
David Onilude — Tech Enthusiast
Yanmo Omoregbe — Co-founder and COO of Bamboo
Goodness Kayode — CEO of Sendchamp
Shodipo Ayomide — Engineering and Developer Relations Leader
Iyinoluwa Deborah Raj
Photography
Chika Onuu — Photographer and Videographer
Opeyemi Femi Oke — Photographer
Deji Oluokun
Ngozieme — Photographer
Akindele Ibukun — Lead director for VISUALCHEF.HO
Bolarinwa (Horlaof Lagos) — Owner of HOL Academy
Advocacy and Activism
Muhammad Kolo Muhammad — Play Metro
Odanye Kehinde — Youth Advocate
Osariemen Grace Omoruyi — Founder of Restorative Justice for Africa
Tobiloba Osogbiye — Public Affairs Officer
Sport
Victor Osimhen — Footballer
Tobi Amusan — Nigerian track and Field Athlete
Asisat Oshoala — Footballer
Michelle Alozie — Footballer
Mary Busayo Olatunji — Squash Player
Ese Brume — Athlete
ON-Air Personality
Emmanuel Onwuka — Journalist
Ilowitdflo — TV Presenter
Karen Dimkpa — Queen of Pop Radio
Laila Johnson Salami — Co-Anchor on Arise TV
Anita Akuffo — Host and a Presenter
Adesola Balikis —Radio Presenter
Journalism
Deborah Tolu Kayode — Communications Specialist
Akinlade Abiodun — Writer
Pelumi Salako — Freelance Journalist
Ore Ogunbiyi — Economist
Intrapreneurship
Tutu Adetunmbi — Content Marketing Consultant
Solomon O. Ayodele — Head of Innovation at WEMA Bank
Ernesto O. Dibia — Medical Laboratory scientist
Victor Okpala — Manager of Spotify
Precious Akpan — Businesswoman
Health and Wellness
Mmekidmfon Umanah — Business Executive
Dr. Princess Ike — Public Health Optometrist
Emmanuel Oni — Businessman
Victor Amusan — Health Tracker
Fashion
Uyiosa Omoregbe — Owner of NASO Clothing Brand
Rhoda Aguonigho — Fashion Consultant
Thebetsile Thebe Magugu — Fashion Designer
Veekee James — Fashion Designer
Gbemisola Okunlola — Founder of ALONUKO
Film
Abdulazeez Greene — Cinematographer
TG Omori — Music Video Director
Ovi Odiete — Nollywood Actor
Nora Awolowo — Producer, Cinematographer, and Filmmaker
Steven Ndukwu — Travel and Real Estate Content Curator
Ife Olujuyigbe — Filmmaker
Niyi Fagbemi — Filmmaker
Ifan Michael — Filmmaker
Acting
Mike Afolarin — Actor
Rahama Sadau — Actress
Moshood Fattah — Actor
Emeka Nwagbaraocha — Actor
Ama Qamata — Actress
Olumide Oworu — Actor
Tobi Bakre — Actor
Genovevah Umeh — Actress
Scarlet Gomez — Actress
Content Creation
Layi Wasabi — Content Creator
Fisayo Fosudo — Visual Storyteller
Eniola Korty Olanrewaju — Filmmaker
Salem King — Content Creator
The Wisdom Man — Content Creator
Maryam Apaokagi — Comedienne
Samuel. A Perry ( Broda Shaggi) — Comedian
Music
Ayra Starr — Singer
Asake — Artist
Libianca — Cameroonian Singer
Aya Nakamura — French Singer
Tay C — French Singer and Songwriter
Governance
Hakeem Onasanya — Head of Startups
Igunbor Sarah — Senior Assistant to Edo State Governor
Mustapha Isa Ozo — Managing Director of A Public Relations and Digital Communication Company
Seun Olufemi White — Lawyer
Rukayatt Shittu — Journalist
Khalil — Halilu
Community Action
GodsFavour Ahimisi — Game Changer in Community Action
Ndasadu lau Idris Bilyaminu — Founder of YapDfAfrica
Chioma Ukpabi — Founder of SUWK
Salawu Azeez — Climate Activist
Iresalewa Muhammed Bello — Founder of Nimah Andreh
Arts and Literature
Haneefah Abdulraman — Writer
Michael Dubby — Entrepreneur
Morenike Olusanya — Book Cover Artist
Dance
Izzy Odigie — Choreographer
Regina Eigbe — Choreographer
Sherrie Silver — Philanthropist
Dream Catchers — Dance Group
Creativity and Innovation
Victoria Adesanmi — Interior Designer
Hauwa Lawal — Screenwriter
Babatunde Sanni of Ikorodu Bois
Intissar Bashir Kurfi — Environmentalist
Service to the Young
Melody Fidel — Entrepreneur
Bosun Tijani — Minister of Communications
AFRIMMA Mourns Mohbad And Calls For Regulation
AFRIMMA (African Muzik Magazine Awards) has expressed deep sadness over the untimely loss of the Nigerian Street Hop sensation, Mohbad. The organization has emphasized the significance of regulating and institutionalizing the music entertainment industry in light of Mohbad's tragic demise.
Mohbad, a 27-year-old musician also known as "Imole" (Light), had shown immense promise in his career, captivating fans worldwide with his creativity and captivating lyrics. His unexpected demise on September 12, 2023, has sent shockwaves through the music industry and left millions of fans in grief.
President and Executive Producer of AFRIMMA Mike Dada sent his sympathies to Mohbad's family, the Nigerian music industry, and his fans. He lamented the passing of potential talent and urged further institutionalisation of the music and entertainment industry in Africa.
Dada emphasised that institutionalisation is essential to achieve the goal of curbing the unprofessional practices within the industry.
AFRIMMA is actively trying to organise stakeholders in the creative industry, especially in Nigeria, in order to establish regulated operations and guarantee the industry's professional development.
He highlighted the necessity of music industry regulation to prevent it from degenerating into an unregulated free-for-all, citing the low entry requirements that currently allow anyone to establish a music record label without proper oversight. To address this issue, African countries should establish Music Institutes to regularly certify industry practitioners.
AFRIMMA has urged various stakeholders, including government officials, artists, record labels, producers, promoters, and other professionals in the entertainment industry, to actively participate in this crucial process by submitting proposed legislation for review and discussion.
Furthermore, given that there have been accusations of foul play, AFRIMMA's worries are consistent with the Nigerian Police's current investigation into the circumstances surrounding Mohbad's death.
The music industry, both in Nigeria and internationally, have paid tribute to the late Street Hop sensation, whose music is currently seeing a rebirth in popularity.
Check here for more news update.
Gamma Expands To Nigeria With Larry Gaaga As Vice President
Gamma, an artist-focused multimedia platform, has made a big advancement by extending its reach into Africa, with Nigeria chosen as its operational headquarters.
Gamma is a platform that prioritises artists first and provides a variety of business and creative services in a wide range of artistic and commercial formats.
Based in Los Angeles and with offices in major global cities such as New York, London, Miami, Nashville, and Dubai, Gamma has now extended its presence to Nigeria, signalling its commitment to recognizing Nigeria as a music export leader on the African continent.
As part of its expansion into Africa, Gamma has appointed Nigerian songwriter, recording artist, and music executive, Larry Gaaga as its Vice President and General Manager for West Africa.
This strategic move reflects the company's determination to make Nigeria its operational hub, challenging the traditional preference for South Africa as the base for international labels and brands in the region.
By establishing its headquarters in Nigeria, Gamma hopes to strengthen the regional foundation established by its digital distribution arm, Vydia, as well as promote a two-way interchange of culture and opportunities for artists globally.
Gamma's President for Africa and the Middle East, Sipho Dlamini, emphasised the company's mission to develop indigenous talent and make them into international superstars. He highlighted Larry Gaaga's historical background and cultural proficiency as being essential qualities for building the networks and assets required for Gamma's success across the continent.
In his new position, Larry Gaaga will be in charge of Gamma's operations across the entire African Continent. Through partnerships and collaborations, he will provide strategic direction and oversee projects targeted at fostering local talent, assuring their success both within Africa and on the international stage.
The CEO of Gamma, Larry Jackson, welcomed Larry Gaaga's appointment, citing his profound understanding of the local music landscapes and his commitment to nurturing talent as valuable additions to the Gamma team.
Naomi Campbell, a prominent figure in the global entertainment community and Special Advisor to Gamma, played a crucial role in facilitating the partnership between Larry Gaaga and the company. She praised Larry Gaaga as an artistically brilliant figure with boundless potential.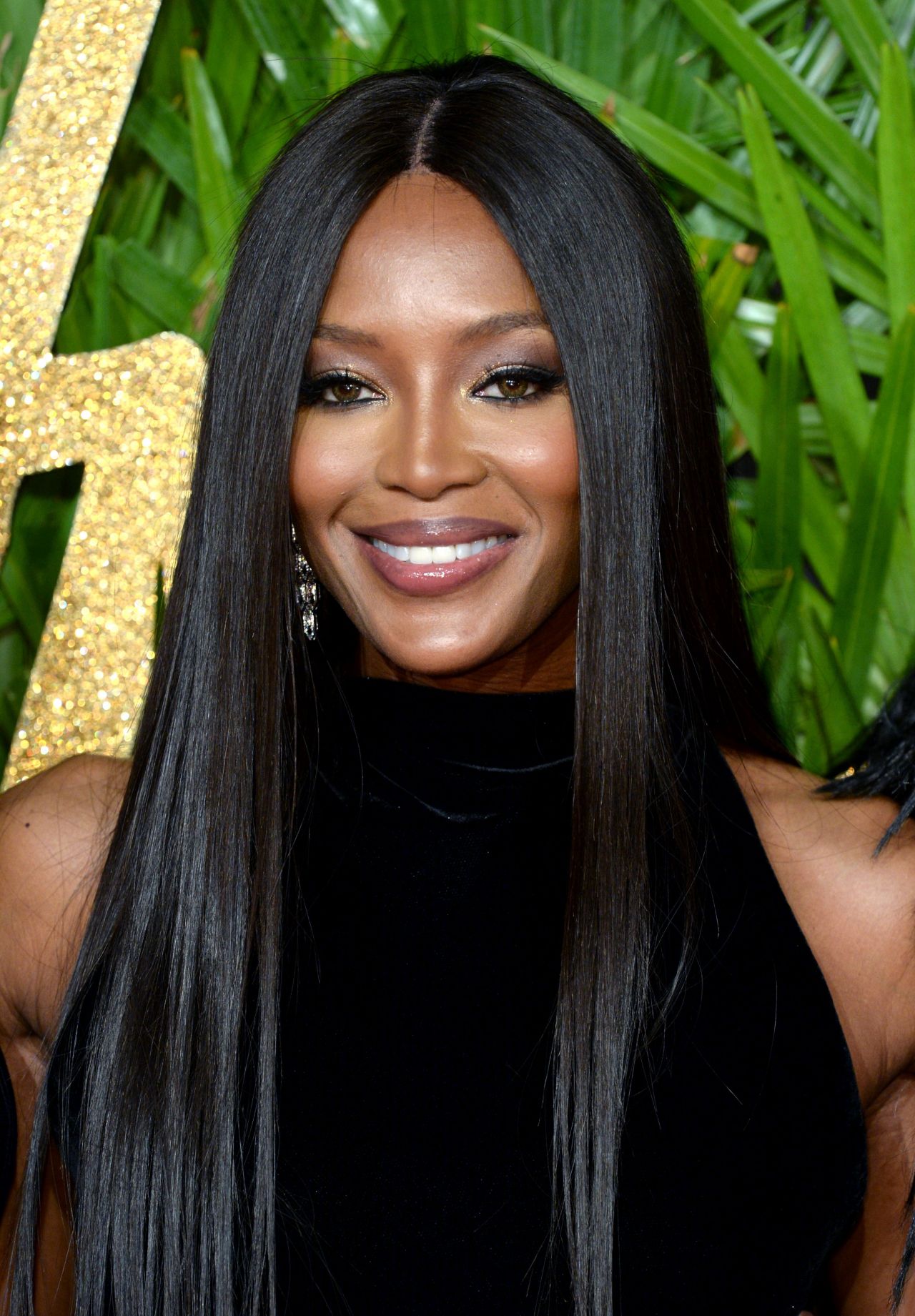 Larry Gaaga expressed his gratitude for the opportunity to serve as Gamma's Vice President and General Manager of Africa. He views this position as a rare chance to advance the entertainment business on the whole continent, support local talent, and introduce the world to the extraordinary originality and diversity of African artists.
The African music and entertainment sector is likely to be significantly impacted by this decision by Gamma.