3 Relaxation Spots To Visit In Abuja
Saving you the stress of not knowing where to visit when you find yourself in Abuja, Nigeria, check the suggestions below.
1. Blake Resort
The blake is comfortable to relax as a couple. It is designed in such a way that it accommodates any kind of person.
2. IBB Golf Course 
This is a great place to go and meet new people, and form connections. Great food combined with affordable drinks.
You could sit on the terrace for hours with friends without any disturbances. The variety of games there like golf caddies, tennis, etc adds colour to your stay.
3. Pedam Lake 
Pedam lake is located behind the presidential villa and sprawling towards Nasarawa state.
This is great for those that love adventure. While it may not be so great for tourism, it is a place to unwind.
Photo courtesy: Far and Wide 
10 Signs She Is Not A Wife Material
Marriage is a lifelong commitment. As a man, it is very important to choose a woman who is compatible with you and has the qualities of a good wife. While there is no particular method or mode for choosing a wife or for defining someone as a "wife material", there are some red flags that can indicate that someone is not the right person to marry.
Read below to find out those things that remove the "wife material" tag from a woman:
1. She is not supportive of your goals and dreams.
A good wife is someone who is your biggest supporter. She should encourage you to pursue your passions and goals, and she should be there for you through thick and thin. If your girlfriend is not supportive of your dreams, or if she tries to discourage you from pursuing them, that's a sign that she may not be the right person to marry.
2. She is not respectful of you or your boundaries.
A good wife should respect you as a person and as her partner. She should respect your boundaries, and she should listen to your needs and opinions. If your girlfriend is constantly disrespecting you, or if she refuses to listen to you, that's a sign that she may not be the right person to marry.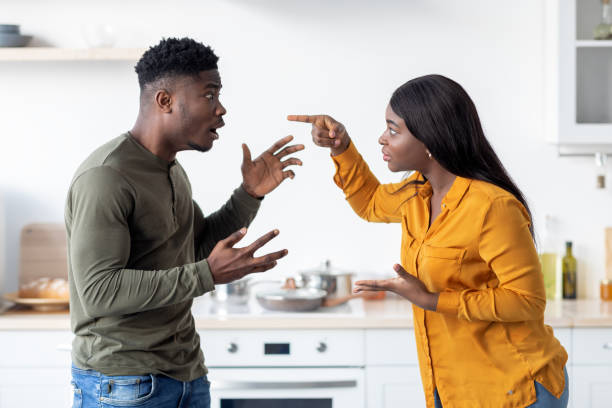 3. She is not financially responsible and stingy.
Marriage is a financial partnership, so it's important to choose a partner who is financially responsible. This means that she should be able to manage her own money wisely, and she should be willing to contribute financially to the household.
If she can manage her own money wisely, it means that she can manage the finances of the household and that gives her a pass mark as a wife material. Being irresponsible with her money, or expecting you to pay for everything, is a sign. It just shows that when there are things to do with money in the house, you must be the one to bring the money.
4. She is not honest with you.
Honesty and transparency are very important in any relationship, but it's especially important in a marriage. A good wife should be someone you can trust completely. If you find it difficult to trust your girlfriend because of her actions, or if she keeps secrets from you, you may have to reconsider settling with her.
5. She is not emotionally mature.
Any marriage that must thrive would require maturity. Is she emotionally mature enough to handle certain things? Does she show maturity in difficult times? A good wife should be able to communicate effectively, resolve conflict peacefully, and make responsible decisions. A potential good wife must be able to handle difficult situations in a mature way.
6. She is not kind and compassionate:
Someone who is kind and compassionate towards you and others is a top-notch choice as a life partner. She should be willing to help others in need, and she should be supportive of your relationships with your family and friends. Is your girlfriend unkind or selfish? The choice is still yours.
7. She has different values than you:
It's important to choose a partner who shares your values and beliefs. This doesn't mean that you have to agree on everything, but you should have similar core values. If you have different values than your girlfriend, this can lead to conflict and resentment down the road.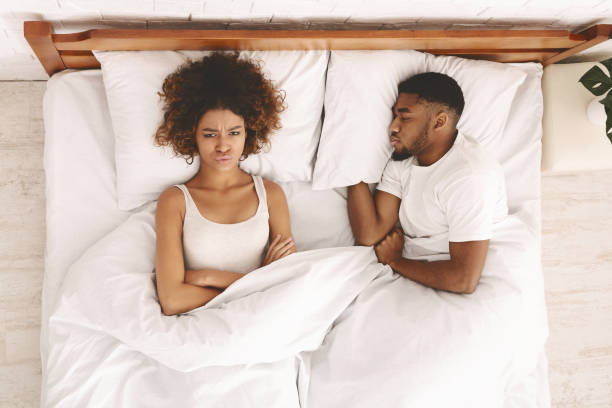 8. She is too materialistic.
A woman who is overly materialistic would do anything to get the material things she wants, even though there are other more important things to do. She could also neglect the core family needs just to satisfy her urge for material things. If this is typical of your girl, you should take time to reexamine your choice.
9. She is verbally uncontrollable.
Talking too much in an uncontrollable manner is another reg flag you should watch out for in a woman. A woman who talks too much and even abuses you verbally in the process is a no-go if you are thinking of marriage.
10. She is always finding fault.
This can go for someone who is always complaining and nagging about something. As a man, it can cost you your peace for the entire time you are married. Instead of enjoying your marriage, you find yourself trying to run away from faults and arguments. This would leave you walking as though you are walking on eggshells.
If you notice any of these red flags in your relationship, it's important to take a step back and evaluate whether or not your girlfriend is the risk. Marriage is a big decision, and it's important to make sure that you are choosing the right partner. Make sure you choose someone who makes you happy and who you can see yourself spending the rest of your life in peace with.
Also, know that there is no one perfect definition of what makes someone "wife material". No one is perfect; there are faults and shortcomings you would have to manage and live with. The most important thing is to find someone who is compatible with you and who you can see yourself building a future with.
Check here for more articles on love, relationship, and sex.
13 Wardrobe Essentials To Own As A Lady
The core of your wardrobe is made up of a selection of versatile and timeless clothes and accessories, generally referred to as Wardrobe essentials. You can look fashionable and put together for a variety of events by using these basic items as the foundation for a variety of outfits.
The following is a list of closet necessities every lady should consider having, along with tips on how to use them and how many you might need:
1. White Button-Down Shirt
Versatile: Suitable for both formal and informal settings and may be dressed up or down.
Style Tip: For a sophisticated appearance, you can tuck your white button-down shirt into high-waisted pants or jeans.
Quantity: At least one but having both a classic and a relaxed-fit version is great.
2. T-Shirt (White and Black)
Versatile: Perfect for layering or wearing on its own.
Style Tip: Pair with jeans, skirts, or blazers for an elegant look.
Quantity: Multiple, as these are everyday essentials.
3. Black Blazer
Versatile: Elevates any outfit and adds a touch of sophistication.
Style Tip: Pair it with jeans, fitted pants or a dress.
Quantity: One should be sufficient
4. Little Black Dress (LBD)
Versatile: Suitable for a range of events, including parties and dinners.
Style Tip: Dress it up with heels and statement jewelry or dress it down with flats.
Quantity: One is typically enough, but having different styles is a bonus.
5. Jeans (Dark Wash)
Versatile: Depending on the setting, can be dressed up or down.
Style Tip: Pair with a variety of tops and shoes for a fashionable look.
Quantity: At least one pair, but you might want different styles (skinny, straight-leg, baggy etc.).
6. Tailored Trousers
Versatile: Ideal for the workplace or more formal events.
Style Tip: Match with blouses, sweaters, or blazers for an elegant look.
Quantity: One or two pairs in neutral colours.
7. Pencil Skirt (Neutral Colour)
Versatile: Suitable for the office or a polished daytime appearance.
Style Tip: Combine with blouses or knits.
Quantity: One in a classic colour like black, gray, or navy.
8. Comfortable Flats
Versatile: Perfect for both daily wear and long walks.
Style Tip: Pair with dresses, skirts, or casual pants.
Quantity: At least one pair, but preferably more for variation.
9. High Heels
Versatile: Upgrade your style for special occasions or formal events.
Style Tip: Match with dresses, skirts, or tailored pants.
Quantity: One or two pairs in neutral colours like black or nude.
10. Statement Accessories
Versatile: Add flair to your outfits with belts, scarves, and statement jewelry.
Style Tip: Use accessories to change the appearance of your basics.
Quantity: Several to mix and match.
11. Basic Sweaters
Versatile: Keep you warm and can be layered or worn on their own.
Style Tip: Pair with jeans, skirts, or trousers.
Quantity: You can pick a few in different colours and styles (crewneck, V-neck, etc.).
12. Outerwear (Coat or Jacket)
Versatile: Essential for staying warm and stylish in colder weather. It is a must in colder climates to be warm and fashionable.
Style Tip: Choose a versatile style that complements your wardrobe.
Quantity: One or two, depending on climate.
13. Quality Undergarments
Versatile: Provide a comfortable and smooth foundation for your outfits.
Style Tip: Invest in well-fitting bras, panties, and shapewear.
Quantity: Several sets for daily wear.
Depending on your personal style, way of life, and environment, you may require a different number of closet essentials. While these are the fundamental necessities, you can add more items to your wardrobe that express your unique preferences and style. Check your wardrobe frequently to make sure your necessities are in good shape and are complemented by fashionable or seasonally appropriate pieces to keep your style fresh and up-to-date.
Check out more on fashion here.
15 Ways A Woman Can Keep Sex Interesting And Exciting In A Relationship
Making sex interesting and exciting with and for a man should be the desire of every woman. Do you want to know how to keep the spark alive in your relationship, both inside and outside of the bedroom? Are you thinking about how to make your man happy in bed in the best ways possible?
The truth is, you don't have to put in a lot of effort to figure out what to do with a man in bed. Some women believe that they have to do something extravagant like serving cake on their naked bodies, and while that's not a bad idea if you want to try it, you don't always have to go overboard to please your man.
Most men are just happy that you are turned on and want to have sex with them. It is not like you have to go looking for some expensive information on how to please them in bed.
Why is it important to keep sex interesting and exciting in a relationship?
At the start of a relationship, guys are easily satisfied and even the smallest touch can arouse them. But as time goes on, it can be difficult to maintain that excitement, even if you're very attractive and sexy.
Regardless of how you look at it, sexual intimacy is important for keeping the spark alive in any relationship. When it comes to getting your man's attention and keeping it, different men have different preferences.
However, most men are happy with a few key things. Pleasing your man in bed can be easy, as long as you keep things interesting.
The first step to maintaining and keeping things interesting in your sex life is to bring back the early times you two have shared. Make sure you have those exciting memories in your early day-to-day relationship in these old moments. It will help bring back the life in your relationship.
If your sex life is lacking, you may feel disconnected neglected, and not loved. All these things cause unnecessary arguments that lead to resentment if not dealt with. This can also lead to frustrated communication and in some cases, heartbreaking break up.
How to keep sex interesting and exciting in a relationship
To keep sex interesting and exciting in your relationship is not a big deal. The big deal is maintaining that excitement all the way. To arouse your man or maintain his sexual excitement, it is very important to go beyond simply performing a satisfying smooching or mere touching.
Our top suggestions can help you keep your man's attention in the bedroom, and they can also have positive impacts on the overall quality of your relationship.
Mastering the art of pleasing your man sexually will make him crave you, whether you're together in bed or separated by distance.
Learn to captivate his imagination, and stimulate both his mind and body, and you'll both enjoy the benefits.
Discover how to satisfy your man sexually, and observe his facial expressions and body language as they reveal just how satisfied he truly is. Let's dive deeper below!
1. Actually want to have sex
Numerous men express that a significant issue in their relationships is their partner's lack of interest in sexual intimacy.
The key is to have a sincere desire for sex with your partner; there's no need for elaborate efforts. People can discern when you're not truly enthusiastic about engaging in sexual activity.
Therefore, if you decide to be intimate, ensure that you genuinely desire it. If not, it may be worthwhile to examine your relationship more closely.
2. Increase the anticipation
In knowing how to please your man, anticipation is the key. Do you know the best part? You don't even have to be where he is to do this, so distance is not a barrier in making him want you.
You can send him naughty and flirty pictures of you while he is away or at work. This makes him conscious of the fact that you have dirty thoughts about him and it will get him all riled up.
With that, he can't but also think that you desire him.
3. Make the first move
Yes, as a woman, we have been trained to wait and let the man make the first move. Yes too, we ae no more in the 1920s where all that philosophy held water. This is a new age and time and you have to step up your game along with time.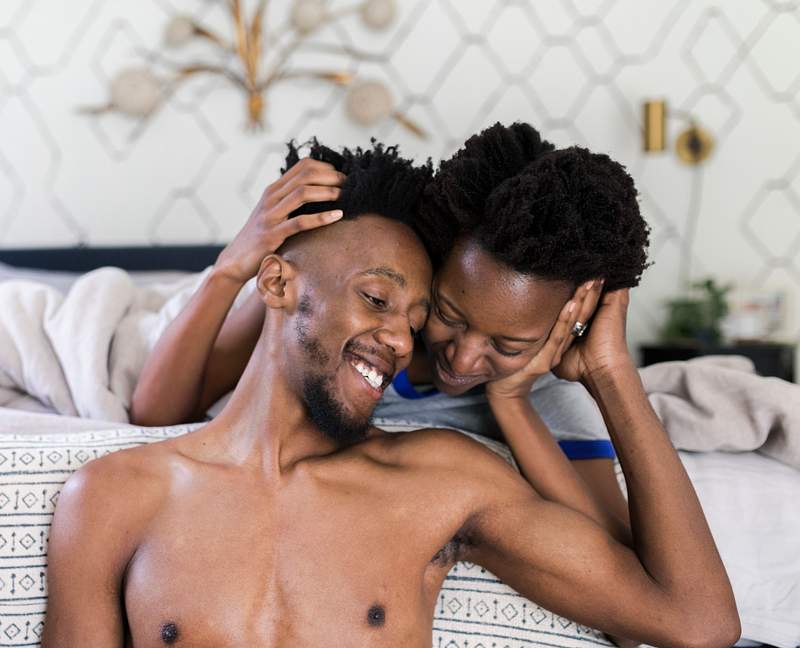 When you make the first move on your man, asides from being surprised, he would keenly oblige because he would want to know what you are up to at the time. With this, he cannot escape being turned on and wanting you.
4. Let him take charge
When you have made the first move, you can also leave it to him half way to continue. This not only makes it new or leaves his ego rolling high, it would also make him realize that you trust his sexual leading.
Again, you must let him do what he wants to do to you how he wants to do it, provided you are okay with it. Your man would surely be pleased knowing that you trust him enough to satisfy you sexually.
5. Touch yourself in front of him
Touching yourself in front of your man can tell many things – how you want to be touched, you want him to touch you, that is what you want to do to him, and many more.
You're a sexual being and you have to show your man how you want to pleasure him by doing it to yourself for him to see. Do not even be the least bit shy to do that. It may be weird or awkward at first, but you will get used to it.
Showing much arousal to your man in front of him can extremely stimulate him since men are visual and are moved by what they see. This would be a huge turn on for him.
6. Dress to impress
Arousing and stimulating your man does not only lie on the sensation, but on many other factors such one as dressing for him to impress him.
You have to dress well as this is very important for you and for him. Do not dress well only when you bare going out, also dress well when you are inside the house, it is very important.
Dressing nice, sexy, and smelling nice as well. wear flimsy, soft nigh wears for easy access.
If you do all these and your man loves them, it will be hard for him to keep his hands off you. Ask him what he likes you to wear and wear them.
You have to look sexy for him inside the house, and let him also be proud of what you wear out. You will find that the more you dress and impress him, the more he is so deep into you, and the spark will always be there between the two of you.
7. Step out of your innocence
A lady's innocence can draw a man in at first, and it is something they like so much. yes, innocence makes a man feel like he has too prowess and leaves him an avenue to feed his ego.
However, it is not a long-lasting strategy. Guys may be intrigued by innocence and "virgin behavior" at first, but they crave a partner who knows what she wants and how to get it in the bedroom.
8. Work out and put effort into your appearance
9. Get out of your comfort zone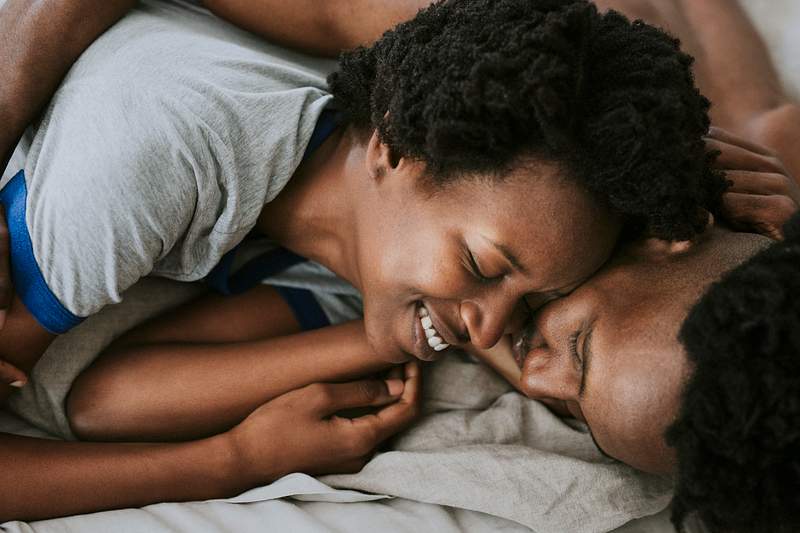 10. Tease him and keep him on his toes
Teasing your man makes life and sex super interesting. A way you can keep your man on his toes is by teasing him and making him pleased in bed. this will also keep him excited.
Play enjoyable games with him and explore ways to extend your physical connection beyond the bedroom.
Consider sending him enticing photos while he's at work, or send a flirty text to build excitement for when he's on his way home. Teasing him with the possibilities of what awaits him at the end of the day can be quite enticing.
When you're out at dinner with his friends, run your hand over him and make eye contact while doing so. On the dance floor, let loose and grind on him, ensuring you keep him captivated and in awe of you at all times.
11. Shed your inhibitions and be confident
12. Get creative and explore sex
Sex is fun and should be enjoyed by both you and your partner. Try new things to keep things interesting and fun as a couple. Trying new things can also involve trying new sex positions to avoid boring sex life and routine all the time.
If there are sexual things you have not done before but want to try, do it together as a couple, it helps the bonding experience for you two.
Look for exciting new ways to have fun while having sex. Explore each other's body with the intent to satisfy and please the other person.
13. Have sex out of the bedroom
Yes, outside the bedroom. Is the bedroom not a little boring for having sex all the time? Why not have sex in the kitchen, on the couch, in the bathroom, or against the wall?
Even inside the car is a great place to get horny and ramming. Do not limit yourself to just the bedroom or a few places. Explore.
14. Try foreplay in a way he likes
Most women assume that foreplay is not enjoyed by men. While this may be partly true, foreplay is an instrument to help your man want you more.
While you are thinking he doesn't like foreplay, but you are still giving it to him, it is helping him hold his patience on what he has in his head to do to you.
This should be done the way he likes it though, because it is all about pleasing him.
But no matter how he may not like it, some sucking, caressing, smooshing, licking, and eating his sensitive parts is not a bad idea.
15. Don't rush through foreplay
It is always better to calm down and enjoy the foreplay before delving into sex. This does not negate the quickie you two want to have. That stands, but when a cool time together calls, always take it slow.
Foreplay allows you to explore and feel each other more. It can be a lot of fun when all you two want to do is to learn something new sexually about each other.
Build and dwell on the chemistry because the actual penetration does not last as long. So, elongate the arousal and desire for each other through foreplay.
For more articles on sex, check here.
Find out the answers to some sexual questions you may ask with this link.