Are Nigerian Men "Thirstier" than Most? House of Reps Sex Scandal
The question in the title should launch a proper research into how Nigerian men conduct themselves sexually. Mr FAB arrived Nice in France just yesterday afternoon and was glad to meet with an impeccably suited chauffeur who spoke excellent English in comparison to the Frenchman he had met on the plane flying from Paris to Nice. He is heading to Cannes from Nice to moderate a session at the Cannes Lions Festival and is quite excited to engage the chauffeur to find out more about Cannes, being his very first time in the French City. As they drove into Cannes and the conversation continued, Alex (the chauffeur who now knows Mr FAB is Nigerian) asked if he would like to see the Croisette and most importantly where to find amazing and beautiful prostitutes! Mr FAB's conclusion is that Alex must have driven a lot of Nigerians who must have asked where and how they could get 'laid' in the city!
While Mr FAB is in Cannes, news of certain Nigerian House of Representatives members having their American visas cancelled due to sexual harassment allegations rock the various news outlets.
Rt. Hon. Yakubu Dogara has ordered an immediate investigation into the alleged sexual harassment allegations made against 3 house members. This was confirmed by the Chairman, the House Committee on Media and Public Affairs, Abdulrazak Namdas in Abuja in response to a petition filed by the US Ambassador to Nigeria, James Entwistle. The legislators were on an official visit to Cleverland, Ohio USA for a training programme on the International Visitor Leadership Programme on Good Governance between the 7th and 13th April, 2016.
Namdaa said: "We are in receipt of a letter from the US ambassador alleging misconduct by some members of the National Assembly who attended a training programme in the United States of America. The Leadership of the House has commenced its own part of the investigation. When it is concluded, we will brief Nigerians further on this issue."
The petition named the three legislators as Mohammed Garba Gololo (APC- Bauchi), Samuel Ikon (PDP- Akwa-Ibom), and Mark Gbillah (APC-Benue).
This announcement came as the US formally withdrew the visas of the mentioned legislators.
Are Nigerian men the 'thirstiest' of them all?!
**The Urban Dictionary defines 'thirst' as a form of lust of or want of members of the opposite sex. This term can refer to both males and females. Though its origin in popular culture is debatable, the term is used quite frequently. Beyond the investigation let the research into Nigerian men begin!
5 Things To Consider Before Having Sex
Decisions about when to engage in sexual activity with a partner are deeply personal and should be mutually respectful and communicative in a relationship.
There are things to consider when determining the timing of sexual intimacy. Read below.
1. Consent:
You and your partner should be enthusiastically consenting to any sexual activity. Consent should be ongoing, clear, and given without coercion or manipulation.
2. Emotional readiness: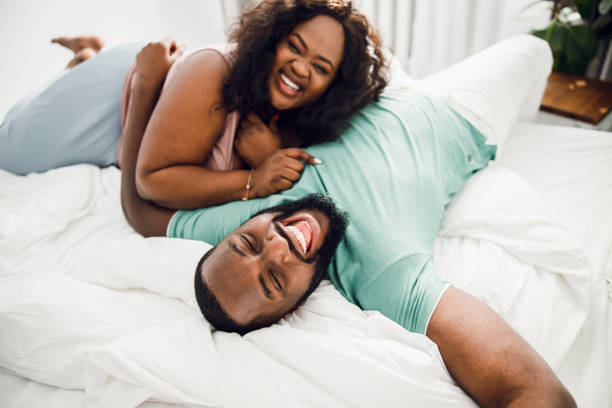 Sexual intimacy can be a deeply intimate and vulnerable experience. Feeling emotionally ready and secure in your relationship can contribute to a more positive and satisfying sexual experience.
3. Relationship development:
Taking the time to develop a deeper understanding of each other's values, goals, and compatibility outside of a sexual context can help strengthen the foundation of your relationship. Building a solid emotional connection before introducing sexual intimacy can lead to a more meaningful and fulfilling experience.
4. Personal boundaries:
Each individual has their own personal boundaries and comfort levels when it comes to sexual activity. It is important to communicate your boundaries with your partner and respect their boundaries as well. If you or your partner express a desire to wait or take things slowly, it is essential to honor and respect those wishes.
5. Sexual health and protection:
Prior to engaging in sexual activity, it is important to have open and honest discussions about sexual health, contraception, and protection against sexually transmitted infections (STIs). Taking the necessary precautions to protect both partners' health should be a priority.
There is no one-size-fits-all answer to when it is appropriate to have sex with a partner. It ultimately comes down to open communication and what each couple wants.
5 Tips To Improve Your Sex Life
No sex would be exactly the same, but you can make it your thing by being intentional about it. The following tips can help.
1. Make Fitness a Priority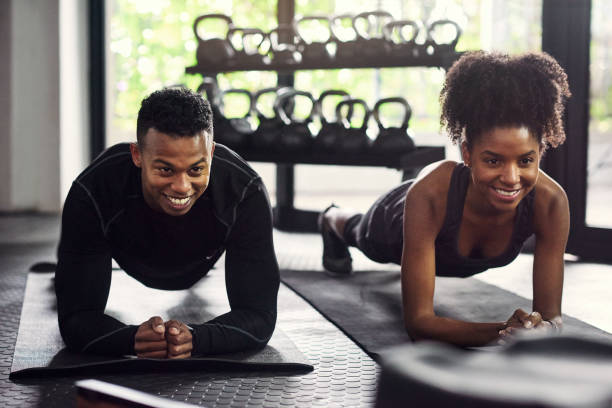 Staying fit is one of the best ways to keep sex satisfying. Working out helps you build stamina, strength, flexibility, and confidence. It also helps to improve blood circulation, keep your weight down, and lower the risk of developing health conditions (eg. diabetes and heart conditions) that can affect your sexual performance.
2. Maintain a Healthy Diet
Keeping a solid diet routine should go along with keeping a fitness routine. Quality foods like lean protein, fresh produce, and delicious whole grain can help your body to be in its absolute best no matter the activity, including sex. Just like exercise does, healthy eating also helps preserve erectile function for men, especially once you pass the age of 40.
3. Communicate Openly and Honestly
An excellent way to having satisfying sex is through communication, but it becomes even more important as you age. Doing everything to stay at the peak of help will change with time. This where communication comes in. Discuss honestly about your desires, concerns, and thoughts about sex with your partner, and encourage your them to do the same.
4. Keep Trying New Things
Getting older doesn't have to mean losing sexual creativity. With more time and freedom, people can explore new hobbies and passions, including their sex lives. Trying new things like a romantic meal, a sensual massage, new positions, and sex toys to keep things exciting and enjoyable can improve your sex experience. Aging can be a time of growth and creativity, and one's sex life can be a part of this process.
5. Have Sex Regularly
Sex is an essential part of a happy life, especially in long-term relationships. However, health issues, self-esteem problems, and changes in the body due to aging can make sex less of a priority. Make an effort to maintain regular sexual connections, even if it means scheduling sex or pushing past a less-than-perfect mood. The more frequently you have sex, the more you'll want to do it, and the better you'll become at it.
There is absolutely no reason why your sex life should be ignored. Eat healthy. Exercise often. Try new things. Communicate with your partner. This boosts your sex life and satisfaction.
Photo courtesy: Becca Tapert 
Nicki Minaj raps about being engaged and pregnant in new Chance the Rapper song
Nicki Minaj has convinced fans she's getting married and starting a family with her boyfriend Kenneth Perry by opening up about her dreams on a new Chance the Rapper track.

In Zanies and Fools, the 36-year-old star makes it clear she's smitten with Perry and plans to marry him.
"He the Clyde to my Bonnie/'bout to walk down the aisle and be a mommy," Nicki raps, explaining she's so happy she wouldn't change her life "for Armani".
Minaj shared the lyrics on social media on Thursday (25Jul19), alongside a snap of herself and Perry.
It's not the first time that Nicki has hinted at pregnancy and starting a family – speaking on her popular Queen Radio show in February (19), Minaj joked that she was expecting.
"I'm pregnant," she said. "They really gonna believe me, my manager's face! He was about to die!"
And earlier this week (beg22Jul19), Minaj responded to a fan who asked if she needed suggestions for baby names.
Minaj claimed that she and Perry, who have known each other "since we were very young kids", had "already chose them". She also claimed that the could had obtained a U.S. marriage license.
Representatives for the rap star have not responded to requests for updates on the star's relationship status or her pregnancy claims.