Marcus Rashford: The Manchester United Executioner
 The English player Marcus Rashford is widely loved by numerous football fans for his great achievements and his stunning abilities on the football field.
He is considered as the one of the best forwards in the world, clearly recognized for his composure, dribbling, athleticism and attacking form.
Rashford is the Manchester United Executioner because his abilities are on par, always taking the club to victory.
The player is committed to the club, firmly determined to take the team to the next level, in one of his interviews he declared that the club will be in the Premier League title race after they had closed the gap with an impressive victory over Leicester.
Rashford is also one of the youngest players in the England national team as well as the second youngest player in Manchester United's history. He is an executioner with a big heart but scoring spree is like a nightmare to other clubs.
The English striker is well known as a calm guy, who exudes humility as well as confidence and is practically one of the best strikers in Europe. We hope he continues to lead Manchester United to more victories.
How "Akara" Became A Sacrificial Food For Brazilian gods
Akara is a popular Nigerian fritter made from bean flour that is often eaten for breakfast.
However, in Brazil, it has evolved into a sacrificial food that is offered to the gods during religious festivals. This evolution began during the trans-Atlantic slave trade, when Yoruba women who were enslaved in Brazil sold Akara as street food to earn money and break away from slavery.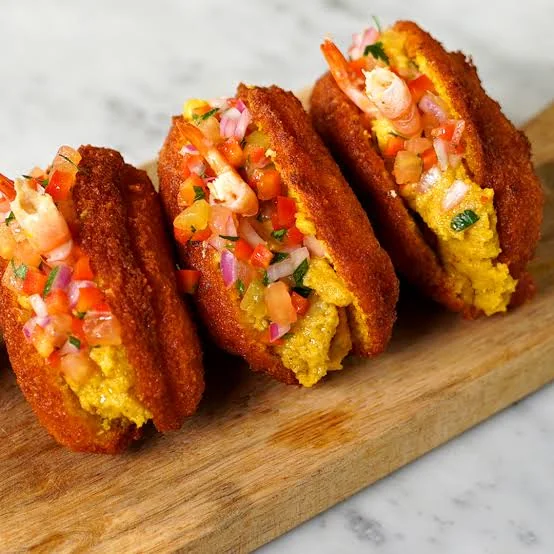 As part of slave resistance, these women would keep a portion of their earnings for themselves and give the rest to their masters. They would call out to potential buyers with "O acará jé ecó olailai ô," and over time, the name of the popular street food changed from Akara to acarajé.
The women's street food business grew and evolved, leading to the development of acarajé, which is made in the same way as Akara, using black-eyed peas, salt, pepper, and onions, blended, mixed and deep-fried. However, acarajé is split open, stuffed with shrimp, and topped with vatapá or caruru.
Today, Baianas, the descendants of these women, still sell acarajé on the streets of Bahia, Brazil, often dressed in the traditional costume of their ancestors. In the Afro-Brazilian religion of Candomblé, acarajé is considered a sacrificial food and is offered to the gods during religious festivals. Those who prepare it and offer it to the gods are most often practitioners of the religion and wear white to display their affiliation.
Photo courtesy: Feast Afrique, K's Cruisine 
5 Tips To Improve Your Sex Life
No sex would be exactly the same, but you can make it your thing by being intentional about it. The following tips can help.
1. Make Fitness a Priority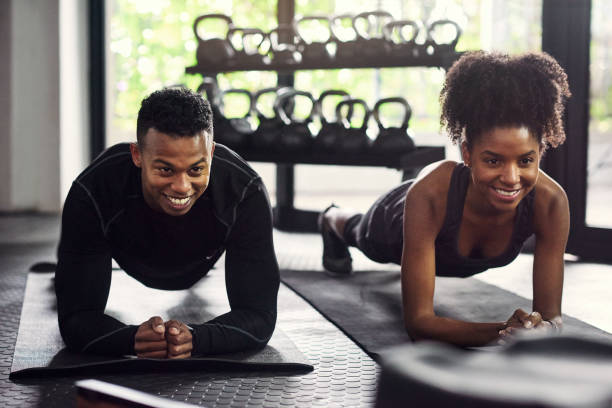 Staying fit is one of the best ways to keep sex satisfying. Working out helps you build stamina, strength, flexibility, and confidence. It also helps to improve blood circulation, keep your weight down, and lower the risk of developing health conditions (eg. diabetes and heart conditions) that can affect your sexual performance.
2. Maintain a Healthy Diet
Keeping a solid diet routine should go along with keeping a fitness routine. Quality foods like lean protein, fresh produce, and delicious whole grain can help your body to be in its absolute best no matter the activity, including sex. Just like exercise does, healthy eating also helps preserve erectile function for men, especially once you pass the age of 40.
3. Communicate Openly and Honestly
An excellent way to having satisfying sex is through communication, but it becomes even more important as you age. Doing everything to stay at the peak of help will change with time. This where communication comes in. Discuss honestly about your desires, concerns, and thoughts about sex with your partner, and encourage your them to do the same.
4. Keep Trying New Things
Getting older doesn't have to mean losing sexual creativity. With more time and freedom, people can explore new hobbies and passions, including their sex lives. Trying new things like a romantic meal, a sensual massage, new positions, and sex toys to keep things exciting and enjoyable can improve your sex experience. Aging can be a time of growth and creativity, and one's sex life can be a part of this process.
5. Have Sex Regularly
Sex is an essential part of a happy life, especially in long-term relationships. However, health issues, self-esteem problems, and changes in the body due to aging can make sex less of a priority. Make an effort to maintain regular sexual connections, even if it means scheduling sex or pushing past a less-than-perfect mood. The more frequently you have sex, the more you'll want to do it, and the better you'll become at it.
There is absolutely no reason why your sex life should be ignored. Eat healthy. Exercise often. Try new things. Communicate with your partner. This boosts your sex life and satisfaction.
Photo courtesy: Becca Tapert 
There are multiple ways to wear your favorite scarf. You can go for a DIY creation to construct your own look, or try out one of the popular ones below:
1. Make a loose knot. This knot works better on warmer days, with breezier outfits. Fold the scarf in half lengthwise, drape it over your neck, and take the loose ends of the scarf and thread them through the open loop, tugging at the loose ends so slightly to create a knot.
2. Drape it over your neck. This is when the two ends of the scarf drops down on both sides. It can be worn on a shirt to show the style.
3. Try a square scarf. Fold the scarf into two from the center, then tie both ends of the scarf in a way that the knot stays at the back of the neck. This is best worn on a blazer to enhance the look.
Photo courtesy: Chico's