3 Ways To Style Boyfriend Jeans
Most ladies argue the fact that since  boyfriend jeans is technically large and big  it
cannot be worn appropriately or stylishly hence one would look shabby in it but that's not
true. The jeans is loose fitting and very comfortable, you can either wear it as casual or
corporate. There are so many ways a lady can wear a boyfriend jeans and still look pretty, here
are some tips:
1. BOYFRIEND JEAN AND CROP TOP
Now that screams pretty and hot, rather than wasting your time you  can wear the
jeans with a pretty crop top, this combination is absolutely lovely and nice. You could
use some accessories to make you look more elegant, you could wear a boot, heel and sneakers.
2. BOYFRIEND JEAN AND T- SHIRT
This style is lovely and beautiful, I'd advice you use a big shirt to compliment it.
You can wear the jeans with a t-shirt whether white or any other color but make sure that
both colors of the jeans and shirt compliment each other.
3. BOYFRIEND JEAN AND JACKET
This style is unique, it has the cliche bad girl vibe to it. However, it could
be worn with a jacket of any kind that compliments the jean properly, one could as well
wear a polo or crop top underneath the jacket which is still appropriate and lovely.
However, there are so many ways, styles to wear your boyfriend jeans.
The Best Shoes Men Can Wear Without Socks
Shoes are worn to protect our feet from harm. There so many types of shoes available for both men and women around the world.  However, for men, many shoes requires one to wear socks with it but some do not require socks, and some men have no idea about it. They do not know which shoe is appropriate with socks or isn't.
Here is a list of 5 men's shoes that can be worn without socks:
1. Boat Shoes
This type of shoe isn't appropriate with a sock rather you're required to wear the shoe sockless. This type of shoe can worn for casual occasions.
2. Driving Shoes
This type of shoe is perfect who don't want to wear socks and it's really appropriate for drivers. It would be a poor fashion sense if this shoe is worn with a socks.
3. Penny Loafers
The shoe is best worn without socks since it exposes the foot a lot and it is quite impossible to use a no-show stretchy sock because it might peak out from the shoe. The shoe can be worn with suit or casual wears.
4. Espadrilles
These shoes are just like the boat shoes and should be worn without socks. Espadrilles are canvas shoes that originated in the Basque country region of Spain. If worn with socks it would look quite ridiculous.
5. Sandals
Sandals are made to be worn sockless though some people usually wear them with socks.
5 Ways To Grow Your Beards Faster
Beards give off an attractive aura and many ladies like men with beards so why don't you try growing your beards and let women fawn over you.
Here's some tips to grow your manly mane faster:
1. Healthy Diet
It is necessary to keep a healthy and balanced diet, this will help increase the growth of your facial hair. Don't forget that testosterone is one of the leading agents of growing facial hair and there are some diets, vitamin and minerals that boost your testosterone and other factors that may help in growing your beards.
2. Get Enough Sleep
Rest and sleep give our body time to do its required function and duties, that is why it is advisable to get enough sleep because our hairs grow during the night, and it can help improve your facial hair growth.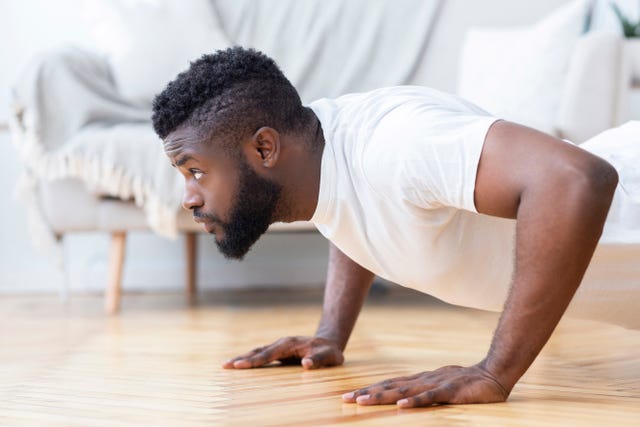 3. Regular Exercise
If you want to grow your facial hair faster it is advisable to exercise daily to strengthen your body, the more you lift adequate weight this will help trigger your body to raise your testosterone which a facial hair agent of our body. Also, the lesser the stress the faster your beard grows.
4. Have A Skincare Routine
In order to grow your beards you need to have a healthy, fresh skin. You need to properly cleanse, exfoliate and moisturise in other to have a healthy skin which is equivalent to improving your facial hair growth.
5. Use Quality Beard Product
When you start growing your beard will sometimes get itchy. To combat this, you might want to invest in some quality beard products to keep your facial hair nice and soft like oils and balms.
Photo  [email protected]
There are multiple ways to wear your favorite scarf. You can go for a DIY creation to construct your own look, or try out one of the popular ones below:
1. Make a loose knot. This knot works better on warmer days, with breezier outfits. Fold the scarf in half lengthwise, drape it over your neck, and take the loose ends of the scarf and thread them through the open loop, tugging at the loose ends so slightly to create a knot.
2. Drape it over your neck. This is when the two ends of the scarf drops down on both sides. It can be worn on a shirt to show the style.
3. Try a square scarf. Fold the scarf into two from the center, then tie both ends of the scarf in a way that the knot stays at the back of the neck. This is best worn on a blazer to enhance the look.
Photo courtesy: Chico's