This Is Why Lionel Messi Is The GOAT
Lionel Messi is a professional football player from Argentina who is widely regarded as the GOAT (Greatest of All Time) in football.
He is widely regarded as the GOAT for the following reasons:
1. Unmatched Skills:
Messi is widely considered one of the most technically gifted players to have ever played the football game. His incredible dribbling ability, agility, quickness, and vision have left fans and opponents in awe. He is also known for his ability to score from virtually any position on the field.
2. Consistency:
Messi has consistently performed at the highest level for over a decade now. He has won the Ballon d'Or, which is awarded to the world's best player, a record seven times. Messi has scored over 700 goals in his career, which is a remarkable feat.
3. Team Achievements: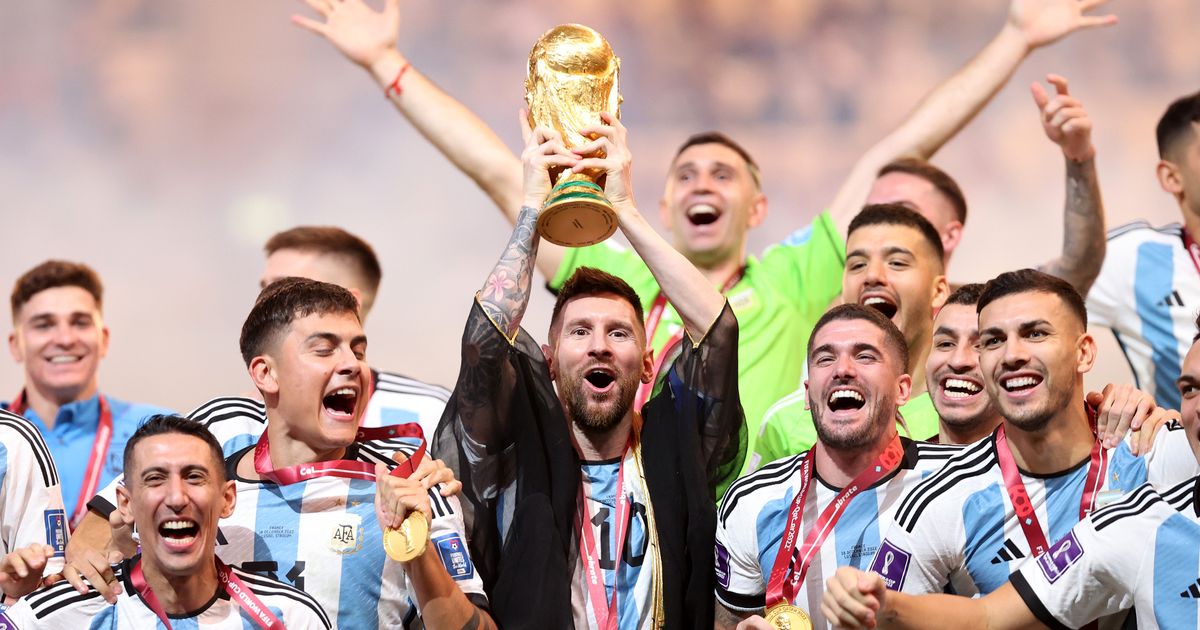 He has been an integral part of the Barcelona team that has won numerous domestic and international titles. He has helped Barcelona win ten La Liga titles, seven Copa del Rey titles, and four UEFA Champions League titles.
4. Individual Achievements:
It is recorded that he has broken numerous records throughout his career. He has scored the most goals in a calendar year (91), most goals in a European club season (73), and most goals in a single club (Barcelona) (672).
5. Impact:
Messi has had a massive impact on football and has inspired countless young players around the world. He has been a role model for many and has used his success to help charitable causes.
15 Ways A Woman Can Keep Sex Interesting And Exciting In A Relationship
Making sex interesting and exciting with and for a man should be the desire of every woman. Do you want to know how to keep the spark alive in your relationship, both inside and outside of the bedroom? Are you thinking about how to make your man happy in bed in the best ways possible?
The truth is, you don't have to put in a lot of effort to figure out what to do with a man in bed. Some women believe that they have to do something extravagant like serving cake on their naked bodies, and while that's not a bad idea if you want to try it, you don't always have to go overboard to please your man.
Most men are just happy that you are turned on and want to have sex with them. It is not like you have to go looking for some expensive information on how to please them in bed.
Why is it important to keep sex interesting and exciting in a relationship?
At the start of a relationship, guys are easily satisfied and even the smallest touch can arouse them. But as time goes on, it can be difficult to maintain that excitement, even if you're very attractive and sexy.
Regardless of how you look at it, sexual intimacy is important for keeping the spark alive in any relationship. When it comes to getting your man's attention and keeping it, different men have different preferences.
However, most men are happy with a few key things. Pleasing your man in bed can be easy, as long as you keep things interesting.
The first step to maintaining and keeping things interesting in your sex life is to bring back the early times you two have shared. Make sure you have those exciting memories in your early day-to-day relationship in these old moments. It will help bring back the life in your relationship.
If your sex life is lacking, you may feel disconnected neglected, and not loved. All these things cause unnecessary arguments that lead to resentment if not dealt with. This can also lead to frustrated communication and in some cases, heartbreaking break up.
How to keep sex interesting and exciting in a relationship
To keep sex interesting and exciting in your relationship is not a big deal. The big deal is maintaining that excitement all the way. To arouse your man or maintain his sexual excitement, it is very important to go beyond simply performing a satisfying smooching or mere touching.
Our top suggestions can help you keep your man's attention in the bedroom, and they can also have positive impacts on the overall quality of your relationship.
Mastering the art of pleasing your man sexually will make him crave you, whether you're together in bed or separated by distance.
Learn to captivate his imagination, and stimulate both his mind and body, and you'll both enjoy the benefits.
Discover how to satisfy your man sexually, and observe his facial expressions and body language as they reveal just how satisfied he truly is. Let's dive deeper below!
1. Actually want to have sex
Numerous men express that a significant issue in their relationships is their partner's lack of interest in sexual intimacy.
The key is to have a sincere desire for sex with your partner; there's no need for elaborate efforts. People can discern when you're not truly enthusiastic about engaging in sexual activity.
Therefore, if you decide to be intimate, ensure that you genuinely desire it. If not, it may be worthwhile to examine your relationship more closely.
2. Increase the anticipation
In knowing how to please your man, anticipation is the key. Do you know the best part? You don't even have to be where he is to do this, so distance is not a barrier in making him want you.
You can send him naughty and flirty pictures of you while he is away or at work. This makes him conscious of the fact that you have dirty thoughts about him and it will get him all riled up.
With that, he can't but also think that you desire him.
3. Make the first move
Yes, as a woman, we have been trained to wait and let the man make the first move. Yes too, we ae no more in the 1920s where all that philosophy held water. This is a new age and time and you have to step up your game along with time.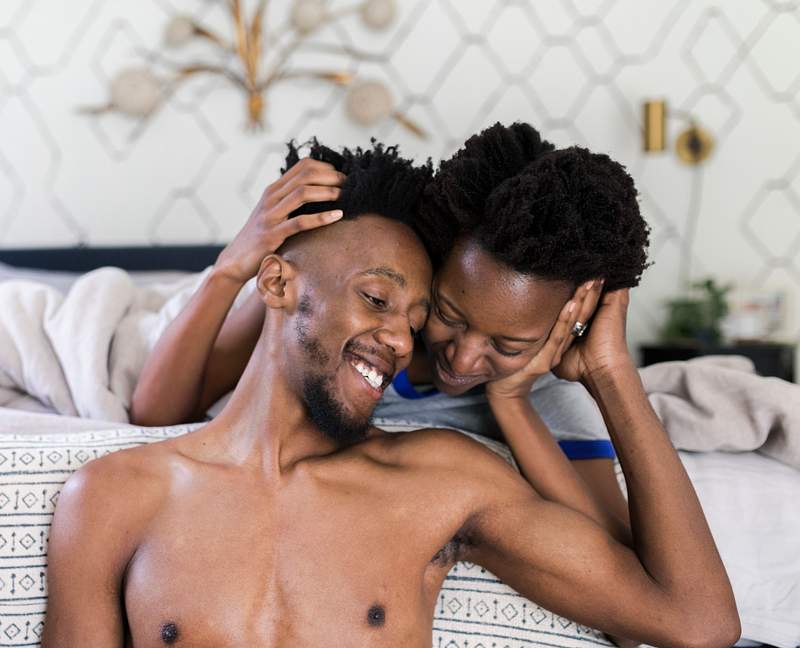 When you make the first move on your man, asides from being surprised, he would keenly oblige because he would want to know what you are up to at the time. With this, he cannot escape being turned on and wanting you.
4. Let him take charge
When you have made the first move, you can also leave it to him half way to continue. This not only makes it new or leaves his ego rolling high, it would also make him realize that you trust his sexual leading.
Again, you must let him do what he wants to do to you how he wants to do it, provided you are okay with it. Your man would surely be pleased knowing that you trust him enough to satisfy you sexually.
5. Touch yourself in front of him
Touching yourself in front of your man can tell many things – how you want to be touched, you want him to touch you, that is what you want to do to him, and many more.
You're a sexual being and you have to show your man how you want to pleasure him by doing it to yourself for him to see. Do not even be the least bit shy to do that. It may be weird or awkward at first, but you will get used to it.
Showing much arousal to your man in front of him can extremely stimulate him since men are visual and are moved by what they see. This would be a huge turn on for him.
6. Dress to impress
Arousing and stimulating your man does not only lie on the sensation, but on many other factors such one as dressing for him to impress him.
You have to dress well as this is very important for you and for him. Do not dress well only when you bare going out, also dress well when you are inside the house, it is very important.
Dressing nice, sexy, and smelling nice as well. wear flimsy, soft nigh wears for easy access.
If you do all these and your man loves them, it will be hard for him to keep his hands off you. Ask him what he likes you to wear and wear them.
You have to look sexy for him inside the house, and let him also be proud of what you wear out. You will find that the more you dress and impress him, the more he is so deep into you, and the spark will always be there between the two of you.
7. Step out of your innocence
A lady's innocence can draw a man in at first, and it is something they like so much. yes, innocence makes a man feel like he has too prowess and leaves him an avenue to feed his ego.
However, it is not a long-lasting strategy. Guys may be intrigued by innocence and "virgin behavior" at first, but they crave a partner who knows what she wants and how to get it in the bedroom.
8. Work out and put effort into your appearance
9. Get out of your comfort zone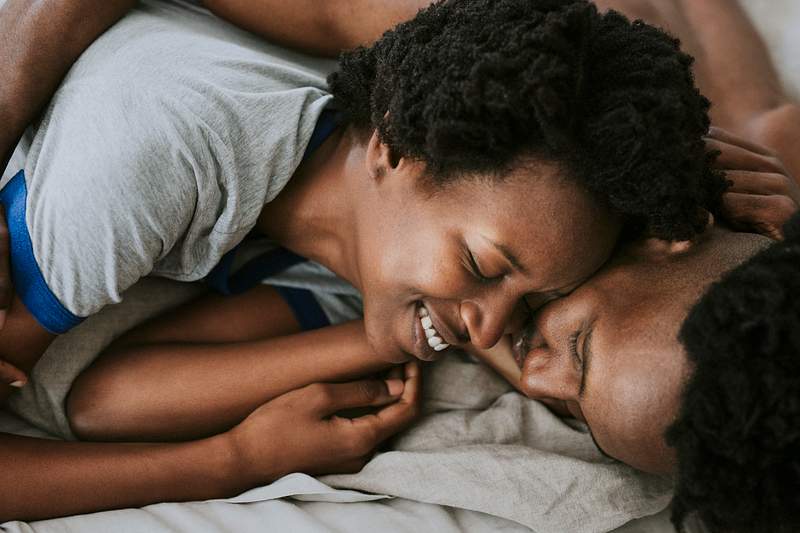 10. Tease him and keep him on his toes
Teasing your man makes life and sex super interesting. A way you can keep your man on his toes is by teasing him and making him pleased in bed. this will also keep him excited.
Play enjoyable games with him and explore ways to extend your physical connection beyond the bedroom.
Consider sending him enticing photos while he's at work, or send a flirty text to build excitement for when he's on his way home. Teasing him with the possibilities of what awaits him at the end of the day can be quite enticing.
When you're out at dinner with his friends, run your hand over him and make eye contact while doing so. On the dance floor, let loose and grind on him, ensuring you keep him captivated and in awe of you at all times.
11. Shed your inhibitions and be confident
12. Get creative and explore sex
Sex is fun and should be enjoyed by both you and your partner. Try new things to keep things interesting and fun as a couple. Trying new things can also involve trying new sex positions to avoid boring sex life and routine all the time.
If there are sexual things you have not done before but want to try, do it together as a couple, it helps the bonding experience for you two.
Look for exciting new ways to have fun while having sex. Explore each other's body with the intent to satisfy and please the other person.
13. Have sex out of the bedroom
Yes, outside the bedroom. Is the bedroom not a little boring for having sex all the time? Why not have sex in the kitchen, on the couch, in the bathroom, or against the wall?
Even inside the car is a great place to get horny and ramming. Do not limit yourself to just the bedroom or a few places. Explore.
14. Try foreplay in a way he likes
Most women assume that foreplay is not enjoyed by men. While this may be partly true, foreplay is an instrument to help your man want you more.
While you are thinking he doesn't like foreplay, but you are still giving it to him, it is helping him hold his patience on what he has in his head to do to you.
This should be done the way he likes it though, because it is all about pleasing him.
But no matter how he may not like it, some sucking, caressing, smooshing, licking, and eating his sensitive parts is not a bad idea.
15. Don't rush through foreplay
It is always better to calm down and enjoy the foreplay before delving into sex. This does not negate the quickie you two want to have. That stands, but when a cool time together calls, always take it slow.
Foreplay allows you to explore and feel each other more. It can be a lot of fun when all you two want to do is to learn something new sexually about each other.
Build and dwell on the chemistry because the actual penetration does not last as long. So, elongate the arousal and desire for each other through foreplay.
For more articles on sex, check here.
Find out the answers to some sexual questions you may ask with this link.
All You Should Know Before Skipping Breakfast
Skipping breakfast is a common practice, with up to 25% of adults regularly skipping the meal. While it is often believed that breakfast is the most important meal of the day, there is increasing evidence to suggest that skipping breakfast may actually have some health benefits.
These health benefits are numerous and should be taken seriously if you want them effective for you. This is not to say that you should starve yourself or deprive yourself of healthy morning food. It just means that skipping breakfast sometimes can be beneficial for your health.
What are the benefits of skipping breakfast?
1. Weight loss:
Skipping breakfast can help you reduce your calorie intake for the day, which can lead to weight loss. A study found that people who skipped breakfast lost more weight over a 16-week period than those who ate breakfast. So, if you are among those trying to loose weight or burn down calories, you should consider skipping breakfast sometimes.
2. Improved blood sugar control:
Skipping breakfast can help to lower blood sugar levels and improve insulin sensitivity. This may be beneficial for people with type 2 diabetes or prediabetes. It has been discovered that people with type 2 diabetes who skipped breakfast had lower blood sugar levels throughout the day than those who ate breakfast.
3. Increased growth hormone levels:
Growth hormone is a hormone that helps to build and repair muscle tissue. Skipping breakfast can lead to an increase in growth hormone levels, which may be beneficial for people who are trying to build muscle mass or lose weight.
You wonder how this is possible when you think you need food to build the body and body tissues, right? Growth hormones do not necessarily need food especially when they can get whatever nutrients they need from the body reservoir.
4. Improved cognitive function:
Skipping breakfast can improve cognitive function, such as memory and attention. Sometimes eating in the morning makes you very dull through the day especially when it is a heavy meal. So when you skip breakfast, your body becomes more aware of what is happening and coordinates better.
5. More time to sleep:
This is for the leisure and relaxation folks. You find that the time you would use in making breakfast can buy you sleep if you skip that breakfast. Thank me later. Skipping breakfast can give you more time to sleep in the morning. If you are short on time, it may be a good way to get a few extra minutes of sleep or whatever.
We have talked about what not eating breakfast sometimes can do to us positively. What about what it does to us when we indulge too much or excessively? While we should skip breakfast sometimes, it is highly advised that it should not come off as a habit because it has its side effects.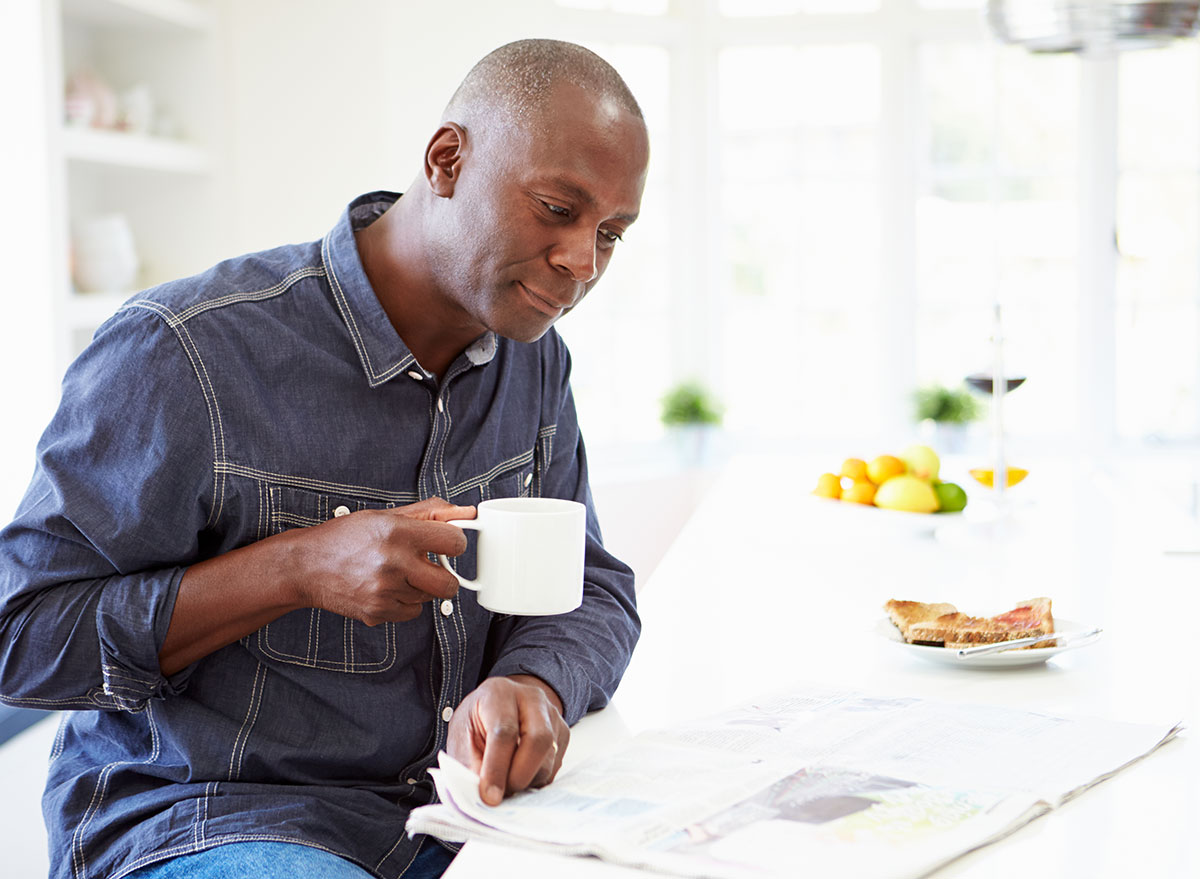 What are the side effects of not eating breakfast regularly?
Do you skip breakfast for any of the reasons stated above? We all have our reasons for forgoing breakfast in the morning. However, keep in mind the things you are about to read below just as a guide to not overdo it.
1. Deficiency of vital nutrients:
Skipping breakfast means missing out on essential nutrients like fibre and vitamins that are crucial for sustaining your energy throughout the day. Consistently skipping breakfast can lead to inadequate intake of these nutrients, potentially leading to long-term health issues.
2. Adverse effects on energy levels and mood:
If you've been making a habit of skipping breakfast daily and have noticed increased irritability and decreased energy levels, your breakfast-skipping habit could be to blame. In other words, the side effects of breakfast omission can manifest as reduced energy levels and mood swings. So, the next time you find yourself feeling fatigued and irritable without an obvious cause, consider whether you've had breakfast.
3. Impacts on cognitive functioning:
Regular breakfast consumption has a positive influence on cognitive functioning. While it is true that skipping breakfast could help you perform better cognitively because it makes you more aware, scientific research has shown that individuals who skip breakfast on a regular basis exhibit worse cognitive performance compared to those who just skip sometimes.
4. Slowing down of metabolism:
Can you function without food indefinitely? Certainly not. Food provides the energy necessary to sustain us throughout the day. Consequently, if you neglect to nourish your body with breakfast, the first meal of the day, your body's functioning may be compromised.
5. Encourages unhealthy cravings:
Skipping breakfast means your body hasn't received any energy or nutrients since your last meal, which could have been 12 to 14 hours ago. Worse still, this can lead to poor dietary choices later in the day. Who can resist the allure of doughnuts when hunger strikes? Even if you're not particularly fond of breakfast, your organs require it to function effectively. Breakfast, whether it's a quick bowl of oatmeal or a hard-boiled egg, provides essential nutrients early in the day and helps maintain steady blood sugar levels. So with this, do not skip breakfast on a regular basis.
6. Skipping breakfast can trigger migraines: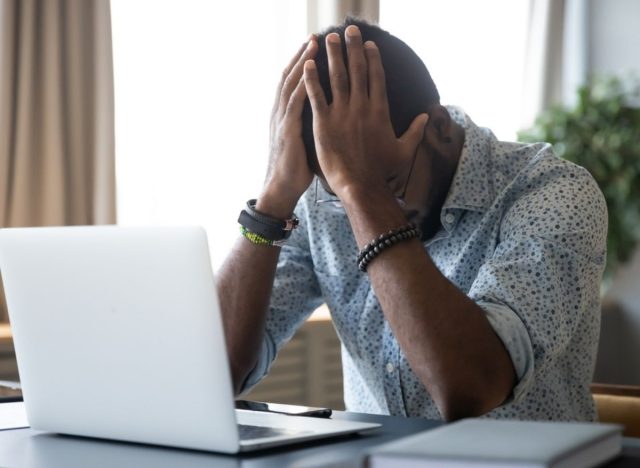 One of the potential consequences of forgoing breakfast regularly is an increased susceptibility to migraines, particularly if you are already prone to them, probably because you have gotten used to not eating in the morning. Skipping your morning meal regularly can lead to low blood sugar levels, which may elevate blood pressure and raise the likelihood of experiencing a migraine attack. This is why it is advised to skip breakfast sometimes, not regularly.
7. Weakened immune system:
When you skip breakfast on a daily basis, your immune system can be compromised. This is because breakfast omission can adversely affect your immune cells. The body relies on consistent nutrition to maintain a healthy supply of immune cells capable of combating illnesses and enhancing the function of T-cells.
Having gone through the benefits and side effects of skipping breakfast, you should consider what to eat on the days you decide to eat breakfast. This will help your balance the equation.
What should I eat for breakfast?
The list of healthy foods to be eaten as breakfast goes on and on as it is endless, but let us see a few of them below:
Eggs
Greek yoghurt
Oat meal
Fruits
Cheese
Tea
Nuts
Protein shakes
Smoothies
Any of these foods eaten as breakfast is good for your health, but be mindful not to overeat or indulge all the time.
It is also needful to listen to your body and eat breakfast if you are hungry. But, if you are not hungry in the morning, there is no need to force yourself to eat.
To be sure that you are on the right track when skipping a breakfast, check out these tips below:
Make sure you are getting enough sleep the night prior.
Drink plenty of water throughout the day.
Eat healthy snacks throughout the day, such as fruits, vegetables, and nuts.
Avoid sugary drinks and processed foods.
If you are taking any medications, please and please again, do not skip breakfast. If you must, talk to your physician first.
What are your final thoughts?
The bottom line is that eating a healthy breakfast is essential to living a healthy life. Skipping breakfast sometimes is very good to the body, but… Not when you do it regularly or on a daily basis. If you do it daily, the side effects will put you at the risk of many health concerns.
So, go for a breakfast that is full of nutrients and DON'T SKIP IT REGULARLY!
After the knowledge you just got, you definitely want to check out more of our articles on health. Check here.
5 Inspirational Proverbs For the Week
Inspirational proverbs have long served as a treasure trove of wisdom, offering insights into human nature, culture, and life's complexities in Nigerian culture.
Each week, we go deeper into the rich accumulation of proverbs, selecting five that encapsulate timeless truths and valuable lessons. Today, we delve into Nigerian proverbs from the Yoruba tribe, bringing you deep words with insightful meanings from this rich tribe.
Join us at fab.ng on this journey as we explore the profound wisdom encapsulated in the following Yoruba proverbs.
The 5 inspirational proverbs for the week are:
1. "Ise l'ogun ise."
This proverb translates to "Work is the antidote for poverty". It underscores the importance of hard work and diligence as the most effective means to escape poverty and achieve success in life.
2. "Bi a ba nja omo loyun, o maa nja eniyan."
This proverb can be interpreted as "If you want to curse a child, you are also cursing the adult." It emphasizes the interconnectedness of society and warns against causing harm to others, as it may eventually affect everyone.
3. "Oju to ba ri, ola to da."
This proverb means "The eye that sees, the wealth that accompanies." It explains the idea that knowledge and awareness lead to prosperity and success. If you must prosper, you must know.
4. "Ibi ti a ti de oke ooye, a o ma de ibi ti a ti de oke Iroko."
This proverb translates "Where we've reached a significant height, we will reach the height of the Iroko tree." It encourages perseverance and suggests that if you have achieved something substantial, you can achieve even greater things.
5. "Ojo ti mo ti de oke okun, ojo ti mo ti de oke oru, mo oye mo eyeo."
This Yoruba proverb means "The day I crossed a large river, the day I crossed a dark forest, I knew how to swim and climb trees." It signifies the importance of adapting and being resourceful in overcoming challenges and gaining valuable life skills.
Yoruba proverbs are known for their deep wisdom and insights into various aspects of life, and these examples provide a glimpse into the cultural richness and wisdom of the Yoruba people.
The Yoruba tribe is not just unique in their tribe and language, they also have a lot more other things that make them special and outstanding which include:
Their greeting
The way they show respect and hierarchy
Their craftsmanship
Their ability to create large city groups instead of small village groups
Their life of communism
Many cultural traditions like the naming of a newly born child, marriage customs, religious customs, etc.
The Yoruba people indeed have a very outstanding culture to boast of.
If you like more articles on arts and culture, and proverbs, check here.