4 Foods For Preventing Acne
Who doesn't want a perfect luminous skin, it's almost like a weapon in your arsenal when you don't have to depend on makeup or filters to look incredible.
There is a popular myth about acne being caused by oily and fatty foods like groundnut and chocolate, when what they actually do is increase cholesterol level and the inches on your waistline. But keep in mind that this in no way invalidates the relationship between what you consume, and how your skin looks.
Researchers have found a direct relationship between certain types of food and general complexion and skin texture.
It is however imperative to note that the items listed do not contain magical powers, so you're not going to get a clear skin at the first go. But, with consistency, a proper skincare routine and exercise, improvement is inevitable.
Fruits and Veggies
No one honestly likes veggies. We basically just have them because we lowkey know they're necessary for survival, sad but true. Fruits are another essential part to add to your diet if you want to combat acne and prove your enemies wrong. On the veggie side you have Broccoli a great skin clearing food containing vitamin A,B complex, C.E and K which help reveal skin luminosity. While for fruits you have Avocados which is rich in vitamin E, red grapes rich in antioxidants and finally Tomatoes rich in bioflavonoids and vitamin C.
Fish
One thing needed in the battle against acne, is Omega-3 fatty acids. Yes, I know "fatty" and "acid" in the same sentence seem like a recipe for tears and sorrow, but hear me out. Contained in fish, this can help in taming inflammation which causes pores to clog up and cause acne.
So try some more salmon, mackerel and sardines to your diet and watch your skin clear up.
Green Tea
Now this happens to be the popular go-to for people who either can't afford flat tummy teas or prefer a healthier more organic approach to weight loss. Rich with large quantities of polyphenols such as flavonoids and catechins, green tea is a great at fighting acne with its antioxidants.
Preventing environmental stressors, green tea also helps to keep the skin hydrated – we all know hydration is a major key to flawless skin.
Nuts
Zinc is an important ally in this battle too and outside certain vegetables like spinach, nuts are another readily available provider of zinc.
Nuts like almond, cashew and Brazil nuts are loaded with zinc and selenium, which acts as an antioxidant used in reducing inflammation known to cause acne. So maybe it's time to incorporate some of these into your diet for acne-free healthier looking skin.
How To Keep A Clean Home With Sisi Yemmie
Cleanliness is next to Godliness, hence, there is a need to keep our homes and environment very clean, neat and organized.
Why don't we join Sisi Yemmie as she shows as well as give various tips on how to keep our homes and surroundings clean and organised,
7 Foods That Helps Heal Wound Faster
We eat food to satisfy hunger. Repeat food to nourish our body and be healthy. But food also plays a role in dealing with the injuries or wounds sustained in the body. There are seven known different foods that helps to heal wounds faster.
1. Turmeric
Turmeric is very medicinal to the general health of the body. It has antiseptic and antibacterial properties, which help in healing wounds faster. Adding to that is also the fact that it helps to relieve pain from the wound.
2. Milk

The rich quantity of calcium in milk is the reason why it accelerates the process of healing in wounds.
3. Nuts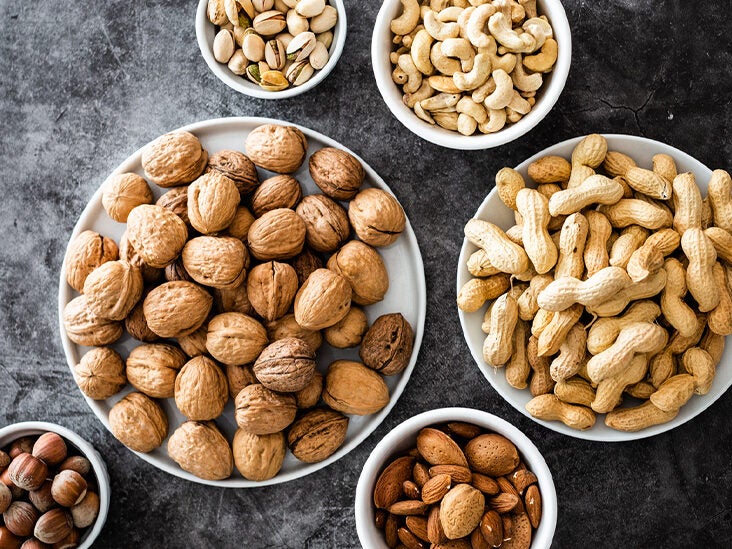 Nuts like walnuts, almond, pecans, etc are rich in zinc, magnesium, and vitamin E. All these minerals facilitate the healing of a wound. They also act as antioxidants and provide protection against cellular damage in the body.
4. Vegetables
Vegetables are very well known for their rich hold of vitamins and minerals, which are essential to heal the body. Vitamins especially vitamin K, aid in blood clotting which makes for fast healing.
5. Eggs
An egg a day goes a long way to help a healing process. Eggs contain a high quantity of protein, calcium, iron, zinc, vitamin A, E, and B complex. This explains why a convalescent is advised to eat egg often.
6. Healthy Fats
Fats are bad, but not all of them. Some fats are healthy and essential for your body especially for a time to heal. This is because they provide energy as well as vitamin E that strengthen the immune system and decrease the chances of catching infection. Some healthy fats are coconut oil, olive oil, seeds, nuts, and avocados.
7. Berries
Berries are rich in vitamin C, producing collagen, which aids in wound healing. They also contain antioxidants and possess anti-inflammatory, antiviral and immune- supporting properties.
6 Reasons Why Beer May Be Good For You
Beer is significantly considered as one of the oldest alcoholic drinks in the world and a really popular drink.
Many netizens love to chill in restaurants and bars with a cool bottle of beer to relax from the stress they may have encountered throughout the day.
However, many people disagree that beer is not healthy as it has its side effect, but research has shown that a moderate amount or intake of beer is good for you.
Research has shown that moderate intake of beer could lower the risk of heart disease like heart failure, heart attack and stroke.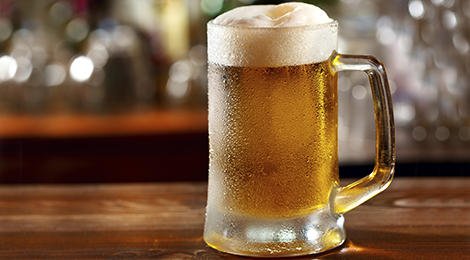 Beer prevents heart diseases as it increases high density lipoprotein (HDL).
Beer does not contain cholesterol but helps improve and boost the cholesterol in your body.
Moderate intake of beer is good for you as it helps lowers the risk of developing dementia.
It also aids bone density in men and women. Beer is an all-natural product, it requires no preservatives, but it is processed; cooked, fermented, filtered and packaged.
Beer also contains tons of B Vitamins particularly folic acid. Beer helps you relax and moderate drinking is advised. Though there might be bad effect of drinking beer, taking a moderate amount of beer could do you good. Drink wisely cause the choice is always yours.