Davido Makes Shocking Appearance At Rema Concert
Afrobeats star, Davido, surprised fans with his  appearance at Rema's concert in Houston,Texas.
Rema is currently on a US tour and his latest concert was in Houston, Texas.
Rema was giving fans a thrilling experience, performance and dancing to his several hit songs but a moment that stood out was when Davido came out, making a shock performance with Rema , singing his hit song from the Timeless album "Unavailable". Click below to listen :
Krizbeatz Releases 'King Of The New Wave' Deluxe Edition
Chris Alvin Sunday, better known by his stage name Krizbeatz, has been a significant player in the African music scene for almost ten years. His influence and outstanding production abilities have permanently altered the Afropop scene of today. Krizbeatz has consistently improved the sound of African music. He is renowned for his percussion-driven beats and his capacity to create entrancing vibes, whether in his own songs or those he produces for others.
The 'King of the New Wave' EP, a colourful demonstration of Krizbeatz's producer prowess, was released last year. His success in the music business was demonstrated by this project. The EP was a mosaic of his musical journey, drawing from a diverse network of collaborators from Africa and beyond. Following its debut, Krizbeatz has continued to expand the reach and influence of this project, sharing its infectious vibe and message with audiences worldwide.
This October, Krizbeatz will give fans a deluxe edition of "King of the New Wave (KOTNW)" as part of his post-release promotions. Each track that has been recently added to the KOTNW universe exhibits the meticulous approach that Krizbeatz is known for. Unquestionably one of the most captivating projects of the previous year, this deluxe edition offers a wonderful reimagining of it.
The Afro Dance Music (ADM) sound, a style popularised by Krizbeatz, is prominently featured in the deluxe remixes of "Abena" and "Wild Party". This distinctive sound energises the vocals of 1Da Banton and Mbosso in "Abena" and Krizbeatz adds a soulful, outdoor-inspiring touch to "Wild Party." With the Wave Choir's and Bella Shmurda's voices seamlessly blending with one another, both songs sound completely new and vibrant.
With the release of this deluxe album, Krizbeatz further proves that he is in a class by himself in the music business. His commitment to developing and improving his sound confirms his standing as an innovative producer and a genuine artist.
Orezi Releases New EP "Chocolate Daddy'
Orezi, an Afrobeats superstar, has triumphantly returned with a brand-new musical project. After an amazing eight-year journey since the release of his debut album, "Ghen Ghen LP" Orezi has returned with a brand-new musical release that is sure to captivate listeners all over the world.
Esegine Allen, better known by his stage name Orezi, is a native of Delta State in Nigeria. His chart-topping smash song, "Rihanna" first caught the attention of the music industry in 2013.
Orezi started his musical journey in 2009, and over the course of his career, he has worked with some of the most well-known producers in the business, including Kiddominant, Del B, and Dokta Frabz. Notably, his initial song, "I No Fit Lie" even served as the theme song for Radio Continental, launching his illustrious career.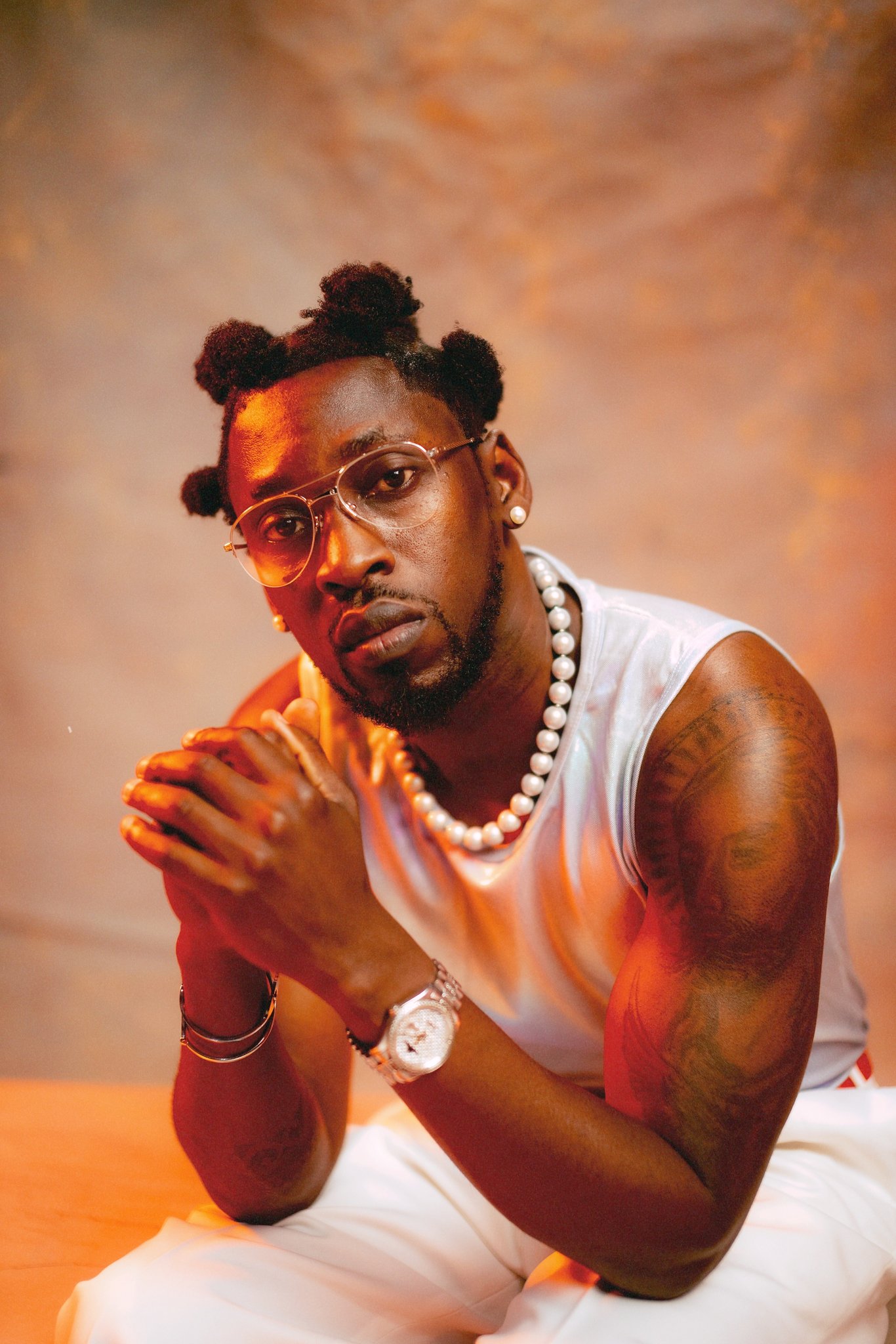 Orezi's exceptional capacity to change with changing musical trends while staying relevant is one of his most distinguishing traits. His music is a dynamic combination of Afrobeats, Dancehall, and Reggae elements, giving it catchy tunes, addictive rhythms, and lyrics that connect with listeners on a deep level. It's nearly impossible to resist grooving to his music.
Orezi has returned from his hiatus with a new EP "Chocolate Daddy" and it's banging.

The Uncrowned King Is Back
pic.twitter.com/VuzO0vYdug

— Alabi (@the_Lawrenz) October 18, 2023
Orezi's eagerly awaited comeback to the music arena is marked with the release of the nine-track Extended Playlist (EP) titled "Chocolate Daddy". This most recent project promises a delicious brew of topics like love, pleasure, lust, and desire. It captures the diverse experiences of women and represents their priceless contribution to society.
Fans can expect to be serenaded by Orezi's special fusion of genres and lyrical wizardry as he takes the stage once more. His "Chocolate Daddy" EP is set to enthral both devoted followers and brand-new listeners, solidifying his status as one of Afrobeats' top stars.
The songs on the EP explore topics that celebrate the responsibilities that women play in society and the range of feelings connected to love and desire. Orezi's return is more than just a musical one; it is evidence of his unwavering talent and dedication to creating enthralling music that speaks to the heart and soul.
Check out more music updates here.
Ladipoe Releases New Single 'Shut Down'
Ladipoe, a highly popular and lucrative Hip Hop artist in Africa, is making a comeback with a brand-new song called "Shut It Down". Ladipoe, who is well-known for his chart-topping singles "Know You" and "Feeling", has mastered the skill of fusing rap and Afrobeats and has influenced many emerging rappers in the genre.
Ladipoe uses his extraordinary songwriting abilities to turn his personal experiences into powerful lyrics for "Shut It Down". The lyrics, which explore themes of modest beginnings, personal development, musical versatility, and the desire to leave a lasting legacy for the future, are inspired by his own journey.
Ladipoe appears confident in his status as a key player in Africa's Hip Hop culture as he thinks about the future. He has been essential to Nigeria's commercialization of hip-hop. One of the most streamed EPs by a Nigerian hip-hop artist is "Providence" and his smash single "Feelings" is one of the most popular rap songs in Nigeria.
'Shut It Down' showcases Ladipoe's exceptional talent as a rapper who can infuse profound meaning into his lines effortlessly. The song, produced by Ladipoe and featuring the vocals of emerging artist Choco Bantis, is anticipated to reveal a more unreserved side of Ladipoe—consistent, unapologetic, and rich with storytelling. This single reflects Ladipoe's continued influence on the African Hip Hop scene and his dedication to pushing the boundaries of the genre.
However, we should expect more great accomplishments and innovation from Ladipoe in the future based on his impressive track record and ongoing commitment to his art. His artistic development is one to closely follow because he continues to be a major figure in the development of both African hip hop and the larger music scene.
Get more music updates here.