Struggle Sounds by Seun Kuti is Featured in the Latest Episode of CW #BlackLightning
It's no secret that a lot of superhero TV shows tend to get worse as they chug along — just look at The Flash, Gotham and even Daredevil — but The CW's surprise hit, Black Lightning has managed to get stronger with each passing episode.
Granted, Black Lightning will be stuck with its painfully corny theme song for as long as it's on-air, but it's worth noting that the show's other music choices have gotten a lot better. A great example is this week's victorious, Seun Kuti-fueled scene.
While it's surprising that a show that so confidently wears its blackness on its sleeve – using poignant storylines and song choices that range from a Kendrick Lamar anthem to a SZA ballad – has taken this long to use a Kuti track, the timing really couldn't have been better.
Seun Kuti's "Struggle Sounds", a sure standout off his latest LP, is a perfect fit for one of the show's strongest and most ambitious episodes – which finds the writers exploring themes of corruption, police brutality and the mistreatment of black bodies.
Struggle Sounds?!?! shoutout to whoever did the music for this episode, 10/10 impeccable choices #BlackLightning
Struggle Sounds by Seun Kuti is featured in the latest episode of #BlackLightning !! Mad!! 
Speaking with NPR about the theme behind songs like "Struggle Sounds", Seun said:
"The way motherland people all over the world are viewed, the way we are led, is based on an elitist, anti-black narrative."

So, the message of afrobeat music is the counter of that narrative: the pro-black, pro-people, pro-motherland narrative from our own perspective."
That's exactly what makes the song choice such an inspired one. Just like "Struggle Sounds", which Seun dubs "the voice of the people", the episode shows how Black Lightning and Thunder are a beacon of hope for the marginalized people of Freeland.
You can watch the clip below:
Top 9 African Countries With High Quality Life
Quality life is the overall well-being and standard of living experienced by individuals or communities within a certain geographic area.
Quality life includes a variety of elements that contribute to people's happiness, health, and overall satisfaction with their lives. These factors can include income, healthcare, education, social services, safety, and environmental conditions, among others.
A high-quality life often correlates with greater life expectancy, better healthcare access, higher educational attainment, and increased economic opportunities.
According to a research report by US News and World Report, there are 9 African countries with the highest quality of life in 2023.
1. South Africa
With highly developed financial, industrial, and service sectors, South Africa has the most developed economy in Africa. It provides a range of employment options and career chances. Renowned institutions and schools can be found in South Africa, making a high-quality education available to everybody. The nation places a high priority on the advancement of education. The healthcare system is comparatively advanced.
On the continent, South Africa is at the forefront of medical research and development. The country's infrastructure, which includes a network of roads, ports, and airports, is well-established. This makes travelling for both business and pleasure easier. South Africa is a well-liked tourist destination due to its varied landscapes, wildlife, and vibrant culture. For individuals who value natural environments and outdoor activities, it provides a good standard of living.
2. Tunisia
Tunisia's political stability has allowed it to concentrate on economic growth and raising the living standards of its people. Tunisia has made investments in education, leading to a high literacy rate. Its educational institutions, including universities, are well-regarded in the region. Tunisia also has a growing healthcare sector with easily accessible medical facilities and is well-known for medical tourism.
Tunisia's Mediterranean beaches, ancient attractions, and dynamic cities draw visitors from all over the world, which helps to boost the country's economy. The country's citizens enjoy a high standard of living thanks to its lengthy history, diverse cultures, and delectable cuisine.
3.  Ghana
Ghana's democratic government and political stability create an atmosphere that is favourable to both social and economic progress. Ghana has improved education significantly, with a focus on access and quality. There are reputable universities there. Efforts are being made to increase access to medical services as the healthcare sector continues to change.
Healthcare also includes the use of conventional medication. Ghana's economy is supported by the exports of gold, cocoa, and oil. Middle-class growth has been a result of economic expansion. Ghana has a rich cultural heritage, which is reflected in its ancient landmarks, welcoming people, and annual festivals.
4. Morocco
Morocco has a broad economy that includes mining, manufacturing, tourism, and agriculture. It has expanding middle class and employment prospects. The nation has also made investments in education, which have increased the literacy rate and increased access to high-quality education.
 Morocco's healthcare system has improved, offering easily accessible medical care and cutting-edge facilities. The country is a popular travel destination due to its historic cities, beautiful scenery, and cultural attractions. Morocco has improved the quality of its life through developing its infrastructure, which includes a high-speed rail system and ports.
5. Egypt
Egypt's historic ruins and rich history draw tourists and scholars, boosting the country's economy. The country places a high priority on education and has reputable universities and research facilities. Egypt offers affordable medical care, with modern hospitals and clinics.
Employment opportunities are provided by the nation's strategic position and diversified economy, which includes agriculture, manufacturing, and energy. Egypt's rich cultural history, which includes its music, art, and cuisine, improves the quality of life for its citizens.
6. Kenya
Kenya's economy has been growing, with the support of industries like technology and tourism. Job opportunities have expanded as a result of this. With a large number of institutions and colleges, the country has made progress in enhancing access to and the quality of education. With improved access to medical services and initiatives to fight diseases, Kenya's healthcare system is advancing.
Kenya is a popular tourist destination thanks to its wildlife, national parks, and diversified landscapes, which help to support the country's economy. Kenya's improvements to the infrastructure, such as new roads and airports, improve the quality of life for locals.
7. Zambia
Zambia's political stability and peaceful power changes help to create an atmosphere that is conducive to development. The country has expanded its economy beyond copper mining and created job possibilities which shows that the nation has been working.
 Zambia is dedicated to enhancing access to high-quality education, which will raise the literacy rate. Also, with programmes to fight diseases and enhance maternal and child health, the country is making progress in this area. Zambia's natural resources, including copper and agriculture, contribute to its economic well-being.
8. Cameroon
Cameroon's political stability supports economic growth and social development. The nation's diverse economy, which includes manufacturing, agriculture, and the oil industry, offers opportunities to its residents.
Cameroon has made investments in education, resulting in greater access to primary and secondary education.
 The improvements to healthcare services, particularly in rural regions, help people live better lives. The unique traditions and rich culture of Cameroon improve the lives of its people.
9. Algeria
Algeria's natural gas and oil deposits offer funding for the construction of roads, schools, and healthcare facilities. Algeria offers free education to its citizens, resulting in high literacy rates and a well-educated population.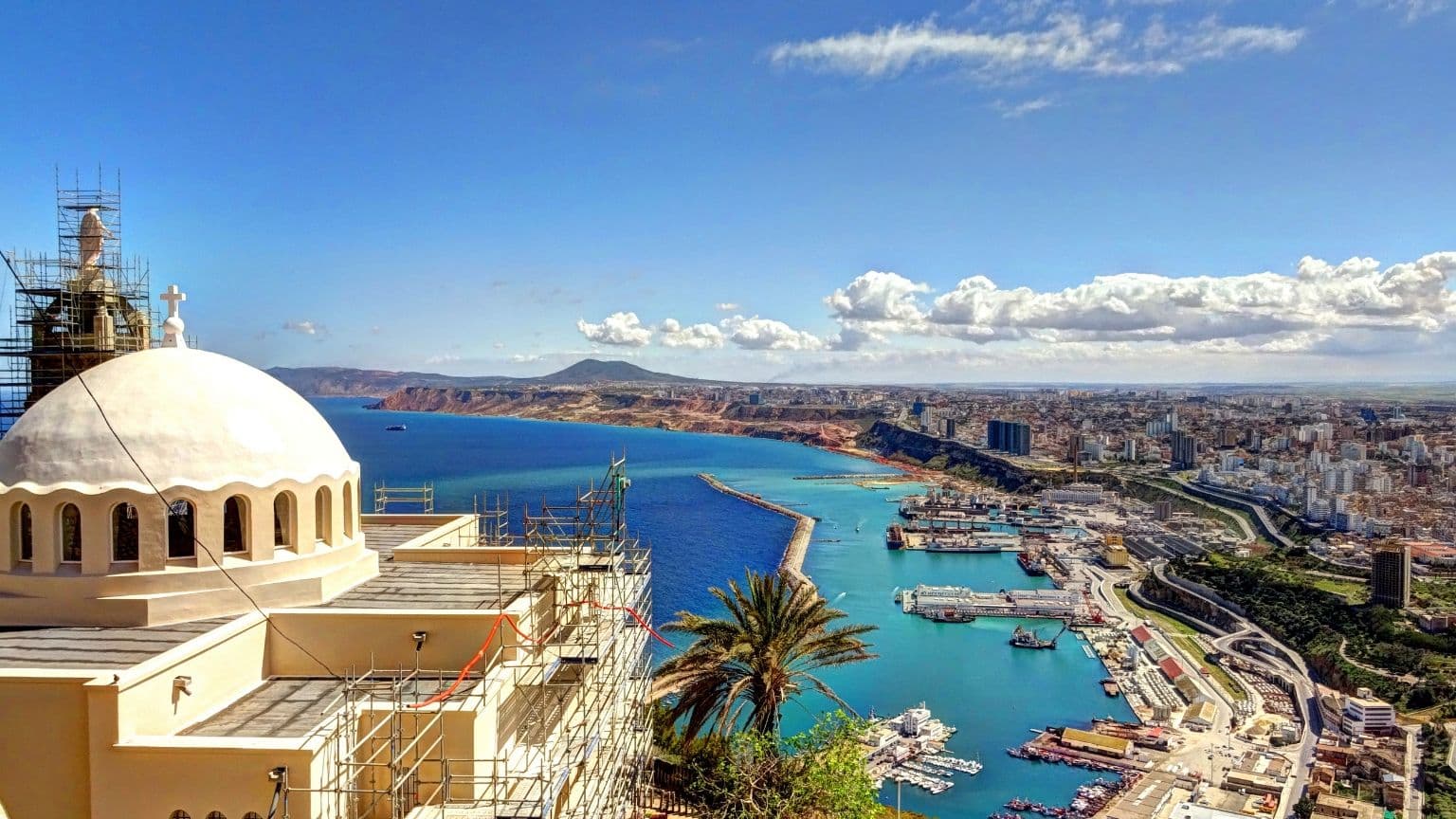 Medical centres and services are easily accessible which improves the wellbeing of the population.
Also, to improve living conditions, government programmes provide subsidised housing and food.
If you like to read more of these articles, check here.
5 Inspirational Proverbs For the Week
Inspirational proverbs have long served as a treasure trove of wisdom, offering insights into human nature, culture, and life's complexities in Nigerian culture.
Each week, we go deeper into the rich accumulation of proverbs, selecting five that encapsulate timeless truths and valuable lessons. Today, we delve into Nigerian proverbs from the Yoruba tribe, bringing you deep words with insightful meanings from this rich tribe.
Join us at fab.ng on this journey as we explore the profound wisdom encapsulated in the following Yoruba proverbs.
The 5 inspirational proverbs for the week are:
1. "Ise l'ogun ise."
This proverb translates to "Work is the antidote for poverty". It underscores the importance of hard work and diligence as the most effective means to escape poverty and achieve success in life.
2. "Bi a ba nja omo loyun, o maa nja eniyan."
This proverb can be interpreted as "If you want to curse a child, you are also cursing the adult." It emphasizes the interconnectedness of society and warns against causing harm to others, as it may eventually affect everyone.
3. "Oju to ba ri, ola to da."
This proverb means "The eye that sees, the wealth that accompanies." It explains the idea that knowledge and awareness lead to prosperity and success. If you must prosper, you must know.
4. "Ibi ti a ti de oke ooye, a o ma de ibi ti a ti de oke Iroko."
This proverb translates "Where we've reached a significant height, we will reach the height of the Iroko tree." It encourages perseverance and suggests that if you have achieved something substantial, you can achieve even greater things.
5. "Ojo ti mo ti de oke okun, ojo ti mo ti de oke oru, mo oye mo eyeo."
This Yoruba proverb means "The day I crossed a large river, the day I crossed a dark forest, I knew how to swim and climb trees." It signifies the importance of adapting and being resourceful in overcoming challenges and gaining valuable life skills.
Yoruba proverbs are known for their deep wisdom and insights into various aspects of life, and these examples provide a glimpse into the cultural richness and wisdom of the Yoruba people.
The Yoruba tribe is not just unique in their tribe and language, they also have a lot more other things that make them special and outstanding which include:
Their greeting
The way they show respect and hierarchy
Their craftsmanship
Their ability to create large city groups instead of small village groups
Their life of communism
Many cultural traditions like the naming of a newly born child, marriage customs, religious customs, etc.
The Yoruba people indeed have a very outstanding culture to boast of.
If you like more articles on arts and culture, and proverbs, check here.
Africa's Past Recreated By Nigerian Artist, Samson Bakare
Africa's history has been marked by a series of challenging and dark trials, including slavery, world wars, colonization, civil wars, xenophobia, and more. However, amidst these times, Samson Bakare, a talented Nigerian artist, sculptor, and painter, possessed the remarkable ability to see beyond the obstacles.
In his latest exhibition titled "Let This Be a Sign", Bakare did not dwell on the insufferable hardships of Africa's past but instead celebrated black life and Pan-Africanism.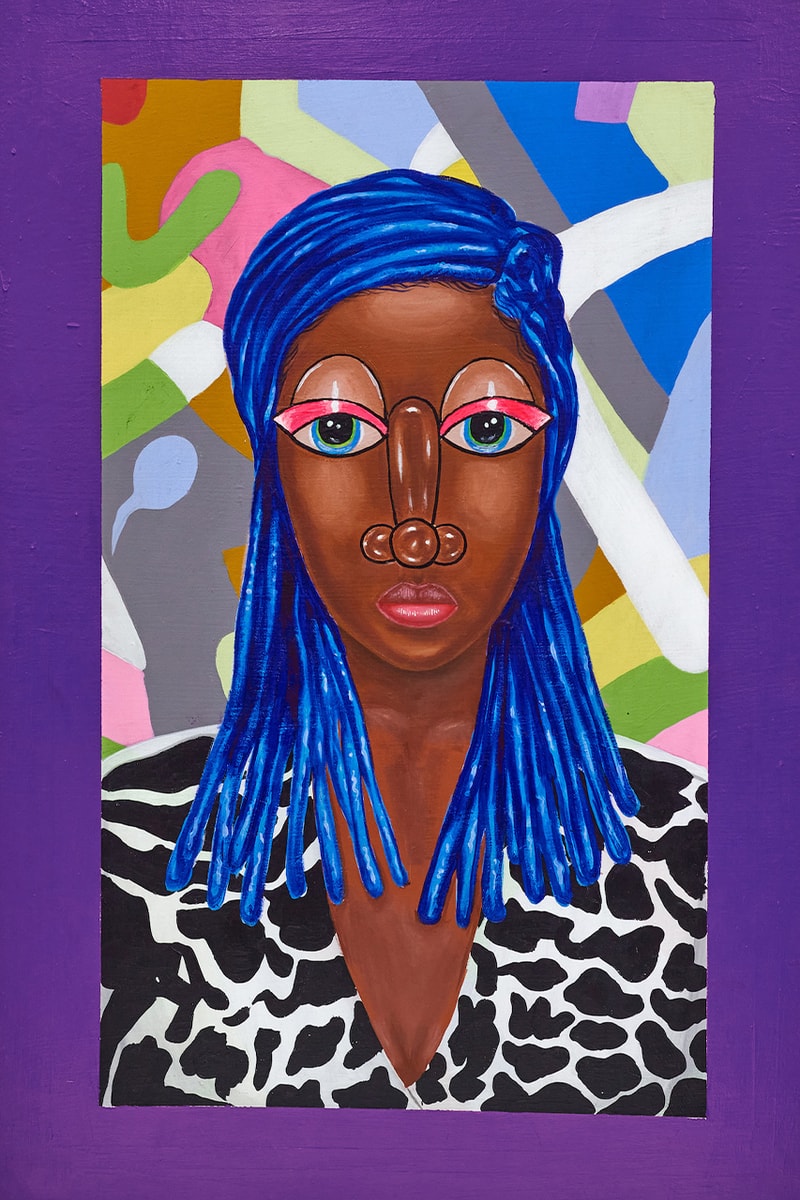 Rather than focusing on the struggles that occurred during Africa's history, Bakare's art took a unique path, his artwork adopted a different approach by placing the African historical narrative in a context of freedom and equality. He departed from the conventional portrayal of Africa's past as victims of Western history and instead depicted sensitive scenes of black individuals savouring moments of privilege, power, equality, and peace. Through his art, Bakare provided a fresh perspective on Africa's history.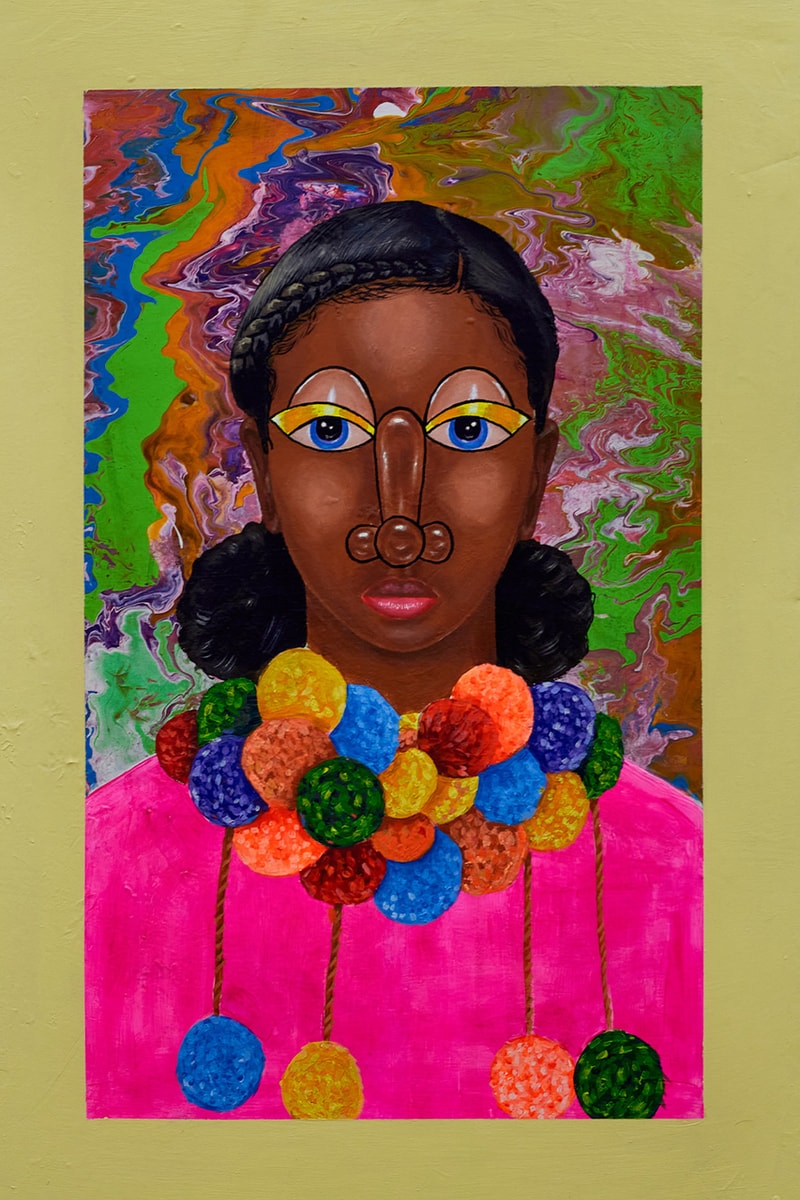 Bakare's impact extends beyond reshaping Africa's history through art; he also offered a glimpse into the society many had long wished for in the past, one free from the harshness of reality. His focus was on showcasing black people relishing their freedom, peace, and rights rather than emphasizing their historical victimization. Bakare describes his paintings as time machines, transporting viewers to a past where the African society they yearned for might have existed.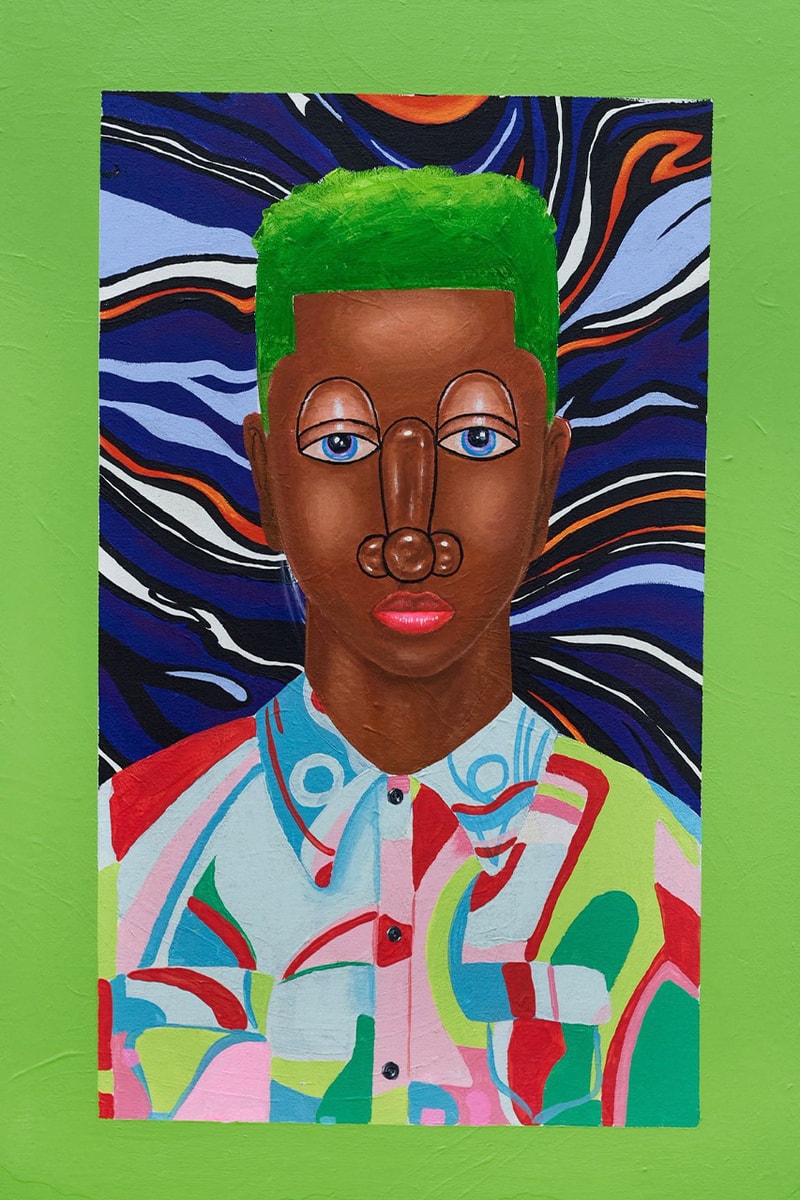 Earlier this year, Bakare showcased his art at an exhibition hosted at the Dorothy Circus Art Gallery in London, where his unique vision and creative approach to reimagining Africa's history left a lasting impression.