Iheanacho State Interest To Remain In Manchester City
Kelechi Iheanacho has revealed that he has no intention of leaving Manchester City this summer, reports the Mirror.
The Nigerian striker, 20, is behind Sergio Aguero and Gabriel Jesus in the pecking order at the Etihad Stadium and has spent much of the season on the substitutes bench under Pep Guardiola.
While he has made 24 appearances in all competitions – scoring seven goals, there had been some suggestions that he could look to leave – either permanently or on loan, this summer.
But Iheanacho is happy to continue fighting for his place at City. "I'm very happy and very grateful to be in this team. I keep working hard every day and when I get my chance I have to prove to everyone I need to be in the squad." he said. "It's a great squad with great players. Everyone is working really hard, so everyone should be happy being in this team."I am improving every day. I keep learning and improving and that will help me in the future. I love it here."
Guardiola Declares Rodri As Europe's Best Midfielder
Manchester City's manager, Pep Guardiola, has made a bold statement by declaring that Spanish international, Rodri is the best midfielder in Europe, overshadowing the widely acclaimed Kevin de Bruyne.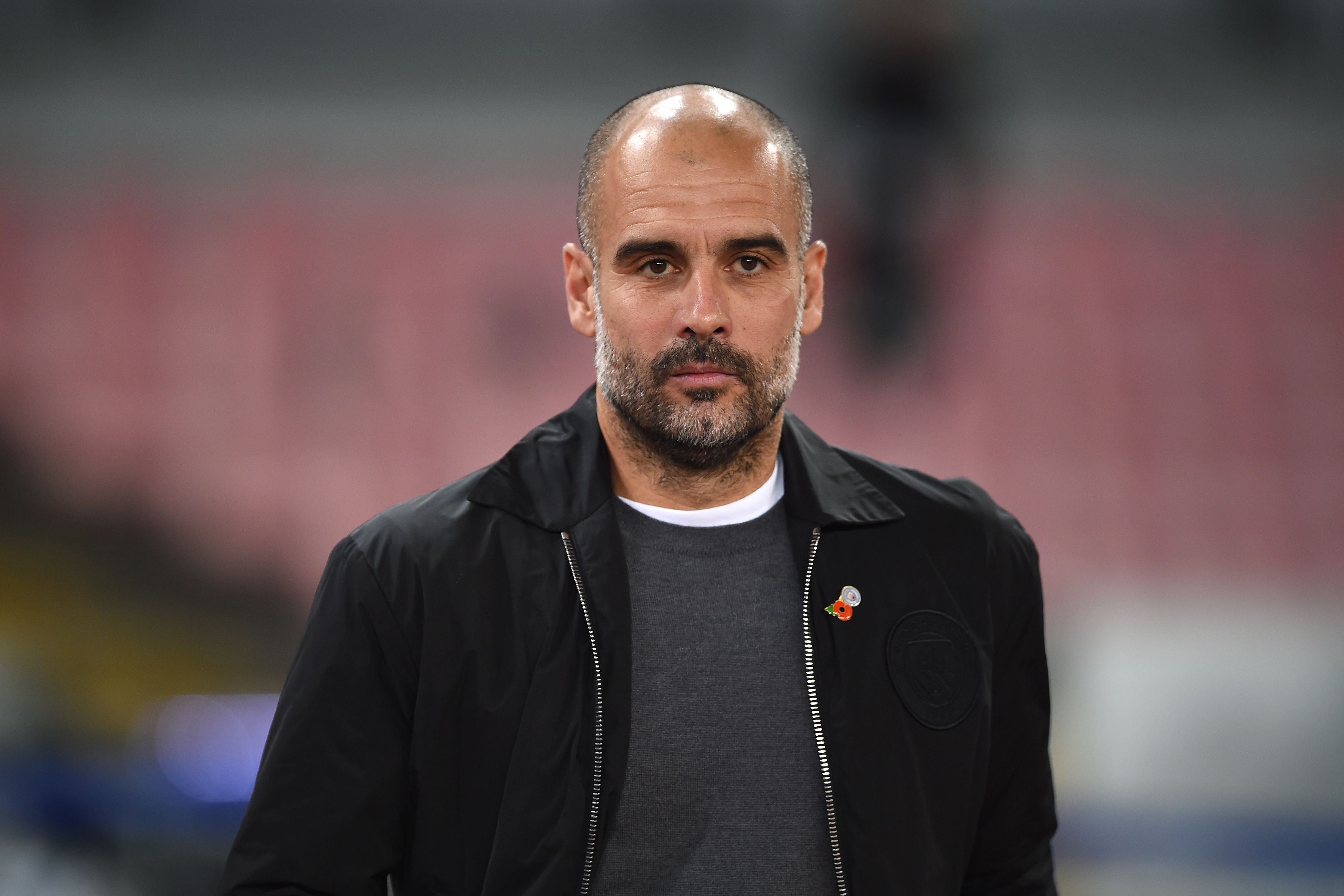 While many consider Kevin de Bruyne to be the premier midfielder in European football, Pep Guardiola, the manager of Manchester City, believes that Rodri Hernandez Cascante, commonly known as Rodri, holds that title.
Rodri, a 27-year-old Spanish international, joined Manchester City in 2019 after stints with Villarreal and Atletico Madrid in La Liga. Although he faced challenges in his debut season, he has since improved his performance and reputation.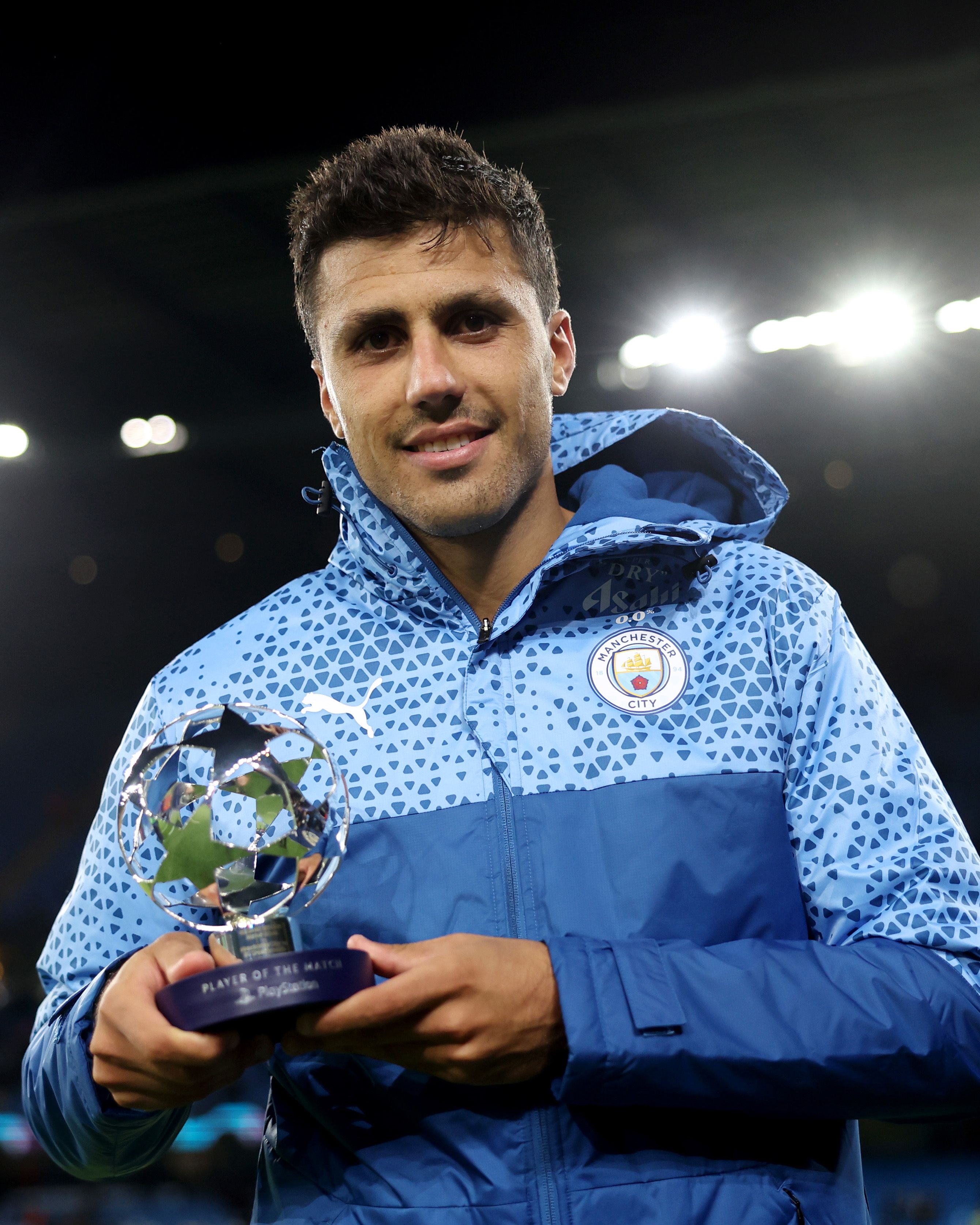 Rodri is primarily a vital player for Manchester City, acting as a defensive cornerstone for their backline and contributing significantly to the team's performance. He recently added goals to his repertoire, scoring significant goals that enabled Manchester City to win the Champions League for the first time ever. Additionally, he made a crucial contribution to their third consecutive Premier League championship.
Rodri scored again during their most recent Champions League game against Red Star Belgrade, enhancing his reputation as a quality performer. Rodri's qualities were praised by Guardiola, who claimed that he is the best midfielder right now. He also highlighted his development into a top-tier player and commended the club's choice to sign him.
Guardiola's statement underscores his belief in Rodri's exceptional skills and his pivotal role in Manchester City's midfield.
Check more sports updates here.
Burberry Summer Fashion Event In London Features Bukayo Saka, Eze, Son, And Wizkid
Burberry Summer Fashion event in London was a glamourous event featuring Premier League luminaries like Eberechi Eze and Son Heung-Min, along with the global music sensation, Wizkid.
The emerging Arsenal star, Bukayo Saka, recently appeared at the prestigious Burberry Summer Fashion Event in London which brought together not only football talent but also musical prowess.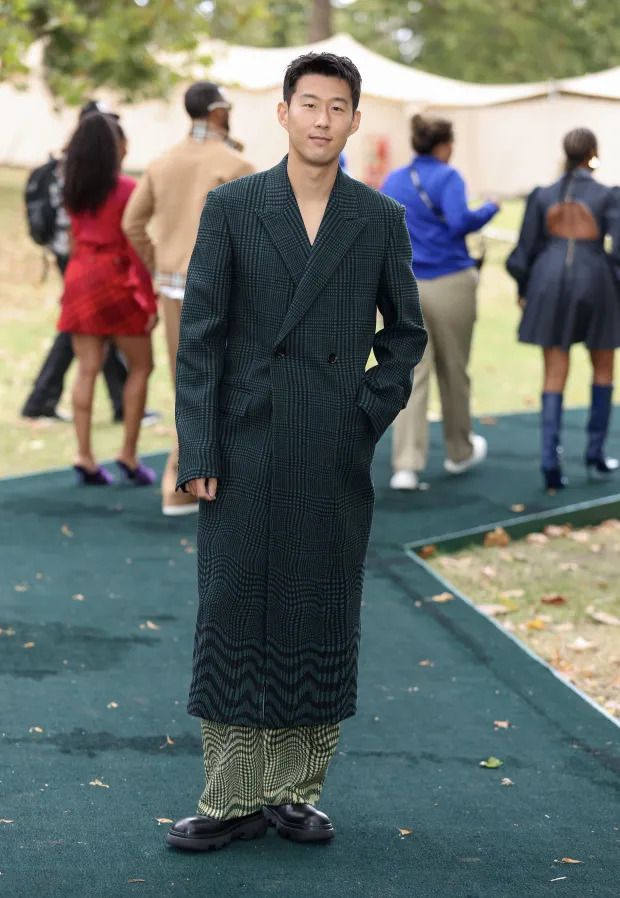 Each football player made a fashion statement that reflected their distinct sense of style. Saka and Son wore stylish all-black outfits that radiated refinement, possibly going for a more understated approach. Eberechi Eze, in contrast, stole the show with a colourful two-piece checkered suit that had a maroon top paired with eye-catching vivid red bottoms. Eze's choice of clothing not only displayed his sense of fashion but also his confidence to stand out in the crowd.
Wizkid and Bukayo Saka at the Burberry fashion show in London.

STARBOYS 🇳🇬💜 pic.twitter.com/0i4S6RU5k9

— NTS. (@NoteSphere) September 18, 2023
The presence of Wizkid gave this celebrity-studded event an additional dimension of intrigue. Wizkid brought his special brand of stardom to the occasion. His presence unquestionably raised the event's stature by merging the worlds of athletics and music in a captivating and memorable way.
Together, these Nigerian talents showcased their excellence not only in their respective fields but also in the realm of fashion and entertainment on this remarkable London evening.
😎✨ Son Heung-min, Eberechi Eze & Bukayo Saka were present at the Burberry summer fashion show! pic.twitter.com/hETLAiRsG9

— EuroFoot (@eurofootcom) September 18, 2023
Wizkid & Bukayo Saka at Burberry SS24. pic.twitter.com/RJju3PitiS

— The Top Charts ® (@topchartsafrica) September 18, 2023
Aruna Quadri Wins Second Consecutive ITTF African Championship
In the 2023 International Table Tennis Federation (ITTF) African Championship, Nigeria's Aruna Quadri achieved an impressive victory in the men's singles for the second year in a row.
The 35-year-old Aruna, who is ranked 18th in the world, dominated Egypt's Ahmed Saleh, winning all four sets to successfully defend his title in Tunis, Tunisia.
View this post on Instagram
Aruna's path to victory included a convincing win against his compatriot, Omotayo Olajide with a score of 4-0 (12-10, 11-6, 11-9, 11-2), setting the stage for a showdown with the Egyptian players in the finals.
This triumph marked Aruna Quadri's second ITTF crown, building on his previous victory where he overcame a slow start in two sets to claim the championship against Omar Assar.
Aruna Akinade Quadri as his full name, was born in Oyo State, Nigeria, in 1988. He started playing table tennis at the age of six. He moved to Germany in 2010 to pursue his professional table tennis career.
The Nigerian table tennis player has competed at three Olympic Games, reaching the quarter-finals in 2016. He is the first African player to be ranked in the top 10 in the world, and he is also the first African player to win a medal at the World Table Tennis Championships.
Quadri is a role model for athletes all over the world, and he is an inspiration to many young table tennis players in Africa. He has shown that African players can achieve success at the highest level.
Notably, Nigeria's success in the ITTF African Championship game extended beyond the men's singles event. In the women's doubles competition, the 47-year-old Funke Oshonaike, who came out of retirement, teamed up with the rising star, Fatimo Bello.
The female duo secured a gold medal by defeating a tough combination of Cameroon's Sarah Hanffou and Egypt's Marwa Alhodaby, with a closely contested score of 3-2 in the final on Saturday.
View this post on Instagram
Proudly, the Nigerian contingent had a stellar performance at the 2023 ITTF African Championship, clinching two gold medals in the process.