Peter Okoye And Wife Celebrate 10th Wedding Anniversary
Nigerian Pop icon, Peter Okoye, one-half of the famous duo P-Square, and his wife, Lola acelebrated a remarkable milestone—ten years of wedded bliss.
Lola took to Instagram to commemorate their 10th wedding anniversary with a heartfelt post expressing gratitude for her husband's unwavering support.
In her Instagram caption, Lola shared her appreciation, saying,
"Happy 10th anniversary to my incredibly kind-hearted husband. Thank you @peterpsquare for always having my back. 10 years married and 18 years together….chai! What a journey! Your unwavering protection and care have been a beacon of strength in our journey together. Your love shines despite any perceived shortcomings. May God always show up for you! Thank you for being an amazing father to our children and my friend and partner. Love you!!!"
In celebration of their decade-long union, Peter Okoye sent not one but two beautiful bouquets of flowers to his wife, adding a touch of romance to the special day. Followers and well-wishers flooded the comments section with congratulatory messages.
View this post on Instagram
The Okoyes were not the only couple that celebrated their matrimonial bliss on that day. Nollywood actor, Charles Inojie and his wife also marked their 11th wedding anniversary on Friday, November 17, 2023.
Get the latest and greatest updates right away! Join our exclusive Whatsapp Channel and never miss out on exciting news again.
Charles shared a video collage on Instagram, expressing gratitude to his wife for being his indispensable companion over the past 11 years.
He wrote,
"Thank you, @obehiinojie, for being my indispensable co-traveler these past 11 years. Happy anniversary to us." 
View this post on Instagram
In response, Obehi, Charles Inojie's wife, reciprocated the sentiment with her own video collage, taking a nostalgic journey through their marriage from the day of their traditional wedding. She expressed her appreciation for his sacrifices and dedication to their family over the past 11 years.
"Happy 11th anniversary hubby @charlesinojie. I married you to be your forever. Thank you for your sacrifices and dedication in making me & our family your priority for life, May you continue to see the hands of God, doing wonders in your life, in Jesus' name amen. I love you, My crown," she said.
Cheers to these enduring love stories celebrating their anniversaries!
Get more news updates here.
Burna Boy Sells Out Mercedes Benz Arena
Burna Boy, who achieved international success in 2019, has now made a significant achievement. He recently became the first African artist to sell out the Mercedes Benz Arena in Berlin, Germany, on December 9, 2023, during his "I Told Them" world tour.
This marks another historic venue added to the list of venues Burna Boy has sold out, solidifying his status as the first African artist to achieve such milestones.
Burna Boy has the 17,000 capacity Mercedes Benz Arena in Germany filled up 🇩🇪🤯

He's the 1st African act to sellout the venue.

— WeTalkSound (WTS) (@wetalksound) December 9, 2023
Earlier this year, Burna Boy made history as the first African to headline a stadium concert in the United Kingdom, selling out the London stadium. He also accomplished the same feat in the United States, selling out the Citi Field stadium in New York.
Get the latest and greatest updates right away! Join our exclusive Whatsapp Channel and never miss out on exciting news again.
In 2023, Burna Boy continued to impress his fans and the music audience at large, making history with his 7th album, "I Told Them", which became his fourth consecutive album to be nominated for the Grammys.
For the 2024 Grammys, Burna Boy earned four nominations, with his hit single "City Boy" nominated for Best African Music Performance, "Alone" nominated for Best Global Music Performance, and his single "Sittin' On Top Of The World" featuring 21 Savage nominated for Best Melodic Rap Performance.
All these achievements make him the first Nigerian to be nominated as a lead artist outside of the global categories.
Tems Announces The Release Of New Single
Tems, the internationally acclaimed artist recognized for her pivotal role in Wizkid's chart-topping "Essence," has sent shockwaves through the music world by announcing the unexpected release of a new single on December 8, 2023. The Grammy-winning sensation decided to use her Instagram feed to exclusively inform her fans of this thrilling news. Within minutes, over 23,000 members were excitedly awaiting the surprise release.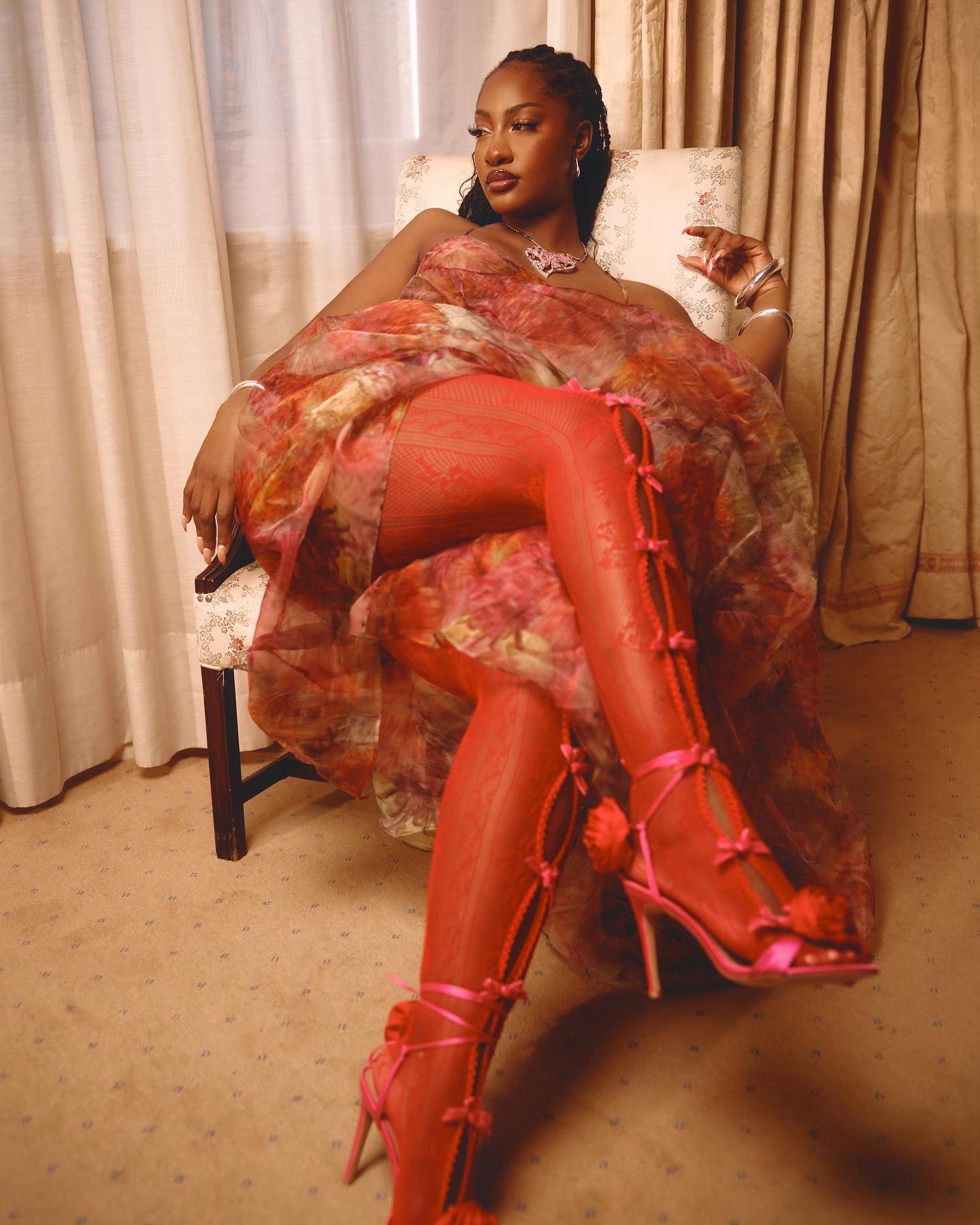 Tems has been making waves all around the world with her recent track "Me & U" which has her distinctive fusion of R&B and Amapiano. Her involvement with "Essence" catapulted her to global prominence, establishing her as one of Nigeria's most esteemed musical exports. She released "Me & U" an R&B and Amapiano blend, in October 2023, and it not only received a warm reception but also secured a spot in the top 10 of the TurnTable Top 100.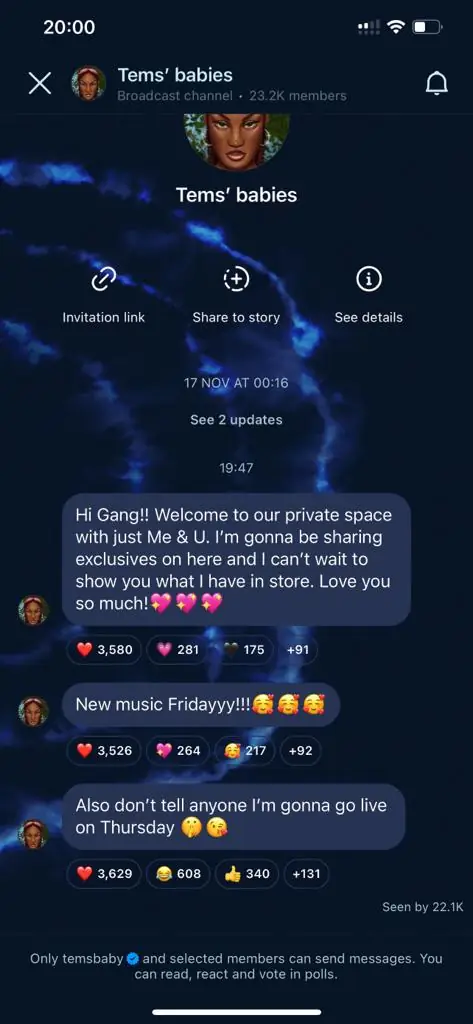 This surprising statement was made via the artist's Instagram account, which was intended to serve as a venue for exclusive news. One of the first significant disclosures on the site was Tems' expression of excitement about sharing what she has in store for her devoted fan base through this channel.
Get the latest and greatest updates right away! Join our exclusive Whatsapp Channel and never miss out on exciting news again.
With her Grammy award for Best Melodic Rap on Future's "Wait For U",  Tems became the first female Nigerian musician to break through and is still breaking boundaries today. Her abilities also extend to the cinematic world, as she was nominated for an Oscar for Best Original Soundtrack for the song "Lift Me" which was sung by Rihanna in the film "Black Panther: Wakanda Forever". The song was nominated for Best Original Soundtrack at the prestigious 2023 Oscars.
Tems is about to captivate audiences with her next single, which is sure to build anticipation. This unexpected release is a lead-up to her highly awaited debut album, which will be released in 2024. Tems is a trailblazer due to her rise from international acclaim to Grammy triumph and her Oscar recognition, and her future musical ventures will likely continue to influence the global narrative of Nigerian music.
If you would like more updates on music, visit here.
Wizkid's 'Essence' Receives Gold Certification In France
The worldwide Afrobeat phenomenon Wizkid is still enjoying the success of his 2020 hit song "Essence" which just achieved a new milestone by being certified gold in France. The certification, granted by SNEP, the official certification agency of France, honours the song's remarkable achievement of achieving over 15 million streams within the nation.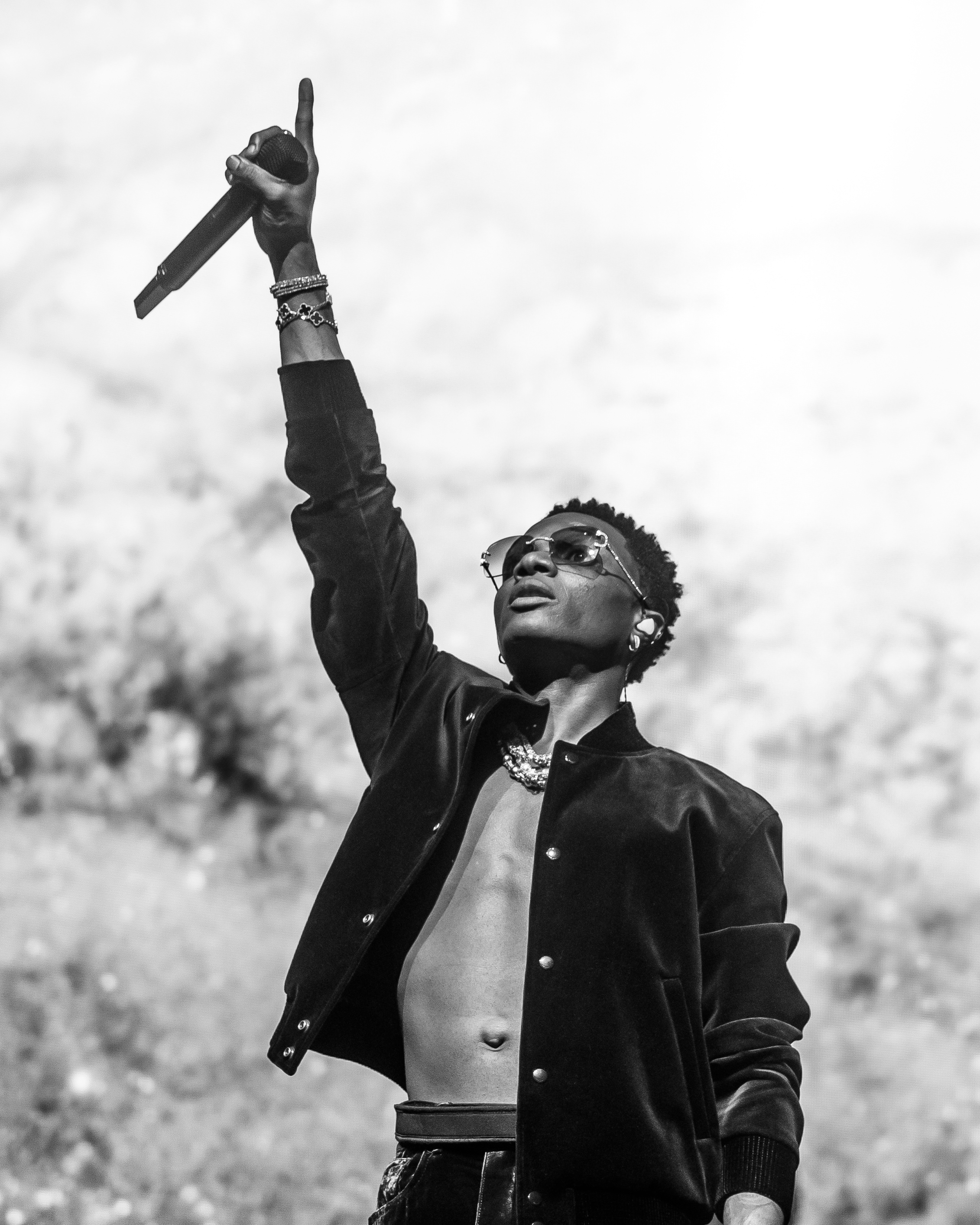 "Essence" which was released as a part of Wizkid's Grammy-nominated fourth album "Made In Lagos" has come to represent the Afrobeats genre's global dominance. 'Essence' has become one of the most certified African songs globally, and its recent gold certification in France is just the latest in a long list of foreign awards that demonstrate how successful it is beyond national boundaries.
Get the latest and greatest updates right away! Join our exclusive Whatsapp Channel and never miss out on exciting news again.
'Essence' reached unprecedented heights thanks to its collaboration with Tems and Justin Bieber, peaked at No. 9 on the Billboard Hot 100 and No. 16 on the UK Official Singles chart. Due to the single's widespread appeal, platinum certifications were obtained for it in South Africa, the United States, the United Kingdom, Switzerland, and Canada.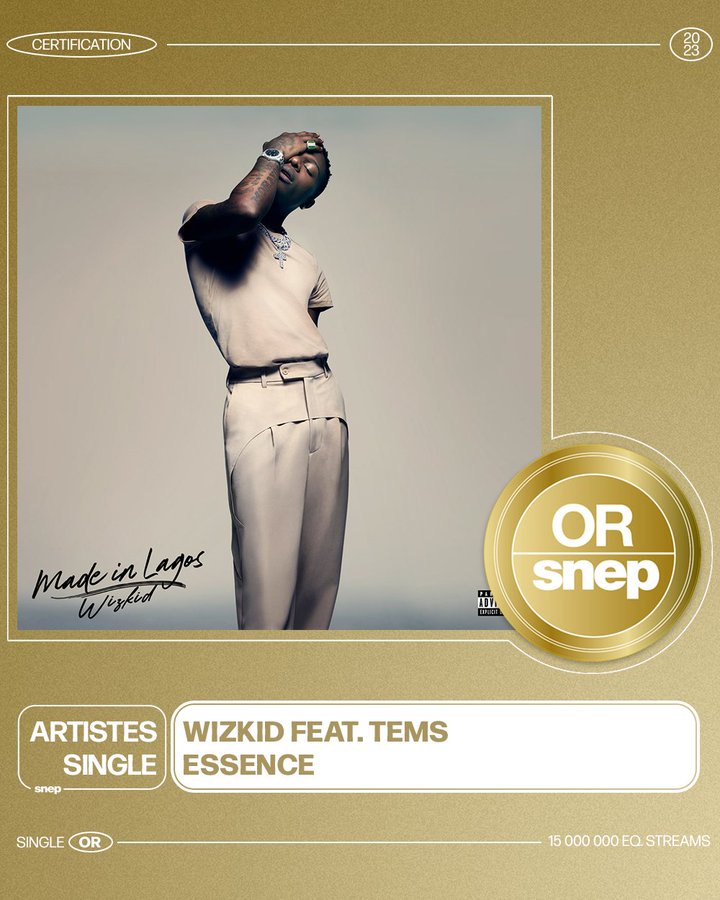 Le titre « Essence » de Wizkid & Tems est certifié Single Or ! 📀

15 000 000 équivalents streams 🎧

Bravo ! 👏 pic.twitter.com/zL9oGTDUCr

— Le SNEP (@snep) December 4, 2023
"Essence" not only topped the charts but also received positive reviews and was nominated for a 2021 Grammy Award in the Best Global Music Performance category. Wikipedia's entry for the song proudly lists its astounding ten award wins, which include the 2021 Soul Train Song of the Year and the 2021 BET Award for Best Collaboration.
'Essence' is a testament to the global acceptance of Afrobeats, even beyond its economic success. It shows how Wizkid can transcend cultural barriers and fascinate people all over the world. The song's global voyage gains a touch of French flair with the gold certification in France, adding yet another chapter to "Essence's" incredible success narrative.
For more news updates, check here.