5 Things To Consider Before Having Sex
Decisions about when to engage in sexual activity with a partner are deeply personal and should be mutually respectful and communicative in a relationship.
There are things to consider when determining the timing of sexual intimacy. Read below.
1. Consent:
You and your partner should be enthusiastically consenting to any sexual activity. Consent should be ongoing, clear, and given without coercion or manipulation.
2. Emotional readiness: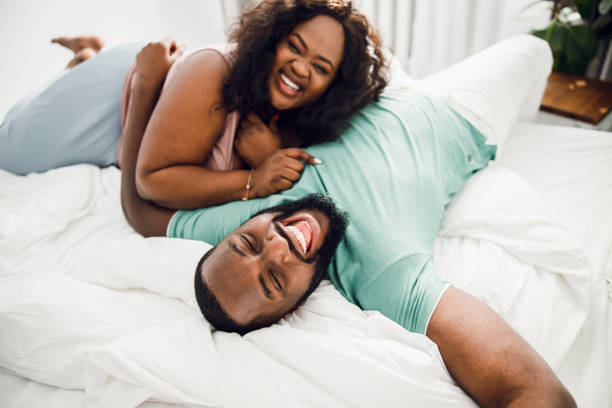 Sexual intimacy can be a deeply intimate and vulnerable experience. Feeling emotionally ready and secure in your relationship can contribute to a more positive and satisfying sexual experience.
3. Relationship development:
Taking the time to develop a deeper understanding of each other's values, goals, and compatibility outside of a sexual context can help strengthen the foundation of your relationship. Building a solid emotional connection before introducing sexual intimacy can lead to a more meaningful and fulfilling experience.
4. Personal boundaries:
Each individual has their own personal boundaries and comfort levels when it comes to sexual activity. It is important to communicate your boundaries with your partner and respect their boundaries as well. If you or your partner express a desire to wait or take things slowly, it is essential to honor and respect those wishes.
5. Sexual health and protection:
Prior to engaging in sexual activity, it is important to have open and honest discussions about sexual health, contraception, and protection against sexually transmitted infections (STIs). Taking the necessary precautions to protect both partners' health should be a priority.
There is no one-size-fits-all answer to when it is appropriate to have sex with a partner. It ultimately comes down to open communication and what each couple wants.
5 Tips To Improve Your Sex Life
No sex would be exactly the same, but you can make it your thing by being intentional about it. The following tips can help.
1. Make Fitness a Priority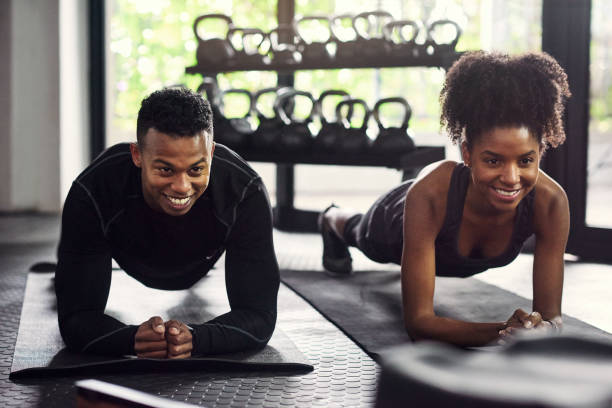 Staying fit is one of the best ways to keep sex satisfying. Working out helps you build stamina, strength, flexibility, and confidence. It also helps to improve blood circulation, keep your weight down, and lower the risk of developing health conditions (eg. diabetes and heart conditions) that can affect your sexual performance.
2. Maintain a Healthy Diet
Keeping a solid diet routine should go along with keeping a fitness routine. Quality foods like lean protein, fresh produce, and delicious whole grain can help your body to be in its absolute best no matter the activity, including sex. Just like exercise does, healthy eating also helps preserve erectile function for men, especially once you pass the age of 40.
3. Communicate Openly and Honestly
An excellent way to having satisfying sex is through communication, but it becomes even more important as you age. Doing everything to stay at the peak of help will change with time. This where communication comes in. Discuss honestly about your desires, concerns, and thoughts about sex with your partner, and encourage your them to do the same.
4. Keep Trying New Things
Getting older doesn't have to mean losing sexual creativity. With more time and freedom, people can explore new hobbies and passions, including their sex lives. Trying new things like a romantic meal, a sensual massage, new positions, and sex toys to keep things exciting and enjoyable can improve your sex experience. Aging can be a time of growth and creativity, and one's sex life can be a part of this process.
5. Have Sex Regularly
Sex is an essential part of a happy life, especially in long-term relationships. However, health issues, self-esteem problems, and changes in the body due to aging can make sex less of a priority. Make an effort to maintain regular sexual connections, even if it means scheduling sex or pushing past a less-than-perfect mood. The more frequently you have sex, the more you'll want to do it, and the better you'll become at it.
There is absolutely no reason why your sex life should be ignored. Eat healthy. Exercise often. Try new things. Communicate with your partner. This boosts your sex life and satisfaction.
Photo courtesy: Becca Tapert 
Nicki Minaj raps about being engaged and pregnant in new Chance the Rapper song
Nicki Minaj has convinced fans she's getting married and starting a family with her boyfriend Kenneth Perry by opening up about her dreams on a new Chance the Rapper track.

In Zanies and Fools, the 36-year-old star makes it clear she's smitten with Perry and plans to marry him.
"He the Clyde to my Bonnie/'bout to walk down the aisle and be a mommy," Nicki raps, explaining she's so happy she wouldn't change her life "for Armani".
Minaj shared the lyrics on social media on Thursday (25Jul19), alongside a snap of herself and Perry.
It's not the first time that Nicki has hinted at pregnancy and starting a family – speaking on her popular Queen Radio show in February (19), Minaj joked that she was expecting.
"I'm pregnant," she said. "They really gonna believe me, my manager's face! He was about to die!"
And earlier this week (beg22Jul19), Minaj responded to a fan who asked if she needed suggestions for baby names.
Minaj claimed that she and Perry, who have known each other "since we were very young kids", had "already chose them". She also claimed that the could had obtained a U.S. marriage license.
Representatives for the rap star have not responded to requests for updates on the star's relationship status or her pregnancy claims.
4 Reasons Rebound Relationships Are Good For You
Wait, let us explain..
Listen, some of these are valid points. Just take a step back, read, absorb and try to find the lie in this fool proof list on rebounds. They are really good for you. We promise.
They help prevent a reunion with your ex
You better call back that cute guy from your apartment building that has been smiling and waving hello for the last 5 months. And stop thinking about going back to your ex. Once you said boy bye it shall remain just that…BOY.BYE!
They make you feel more confident
We are not going to slouch around in our pajamas while eating cookies and a 2 kg of ice cream. No please. There is nothing quite like flirting with someone who is clearly interested in you after a break up. Dress up, beat that face into submission and go out and dance.
Stops you from obsessing about your ex
You left for a reason. There is absolutely no reason for you to think about mans again. Right? Right. Go out to dinner with that guy who has been "jokingly" asking for the longest. It will get your mind Mr. Ex boyfriend and you get a good time out of it.
There is value in a non-serious relationship
Do not rush into a too-serious relationship with someone not well-suited to you, out of fear and apprehension.
Rebounds have a bad rap, but they are definitely something to look at again and consider. They help more than they hurt so why not try it and see.