3 Relaxation Spots In Enugu
Enugu, located in southeastern Nigeria, offers several peaceful and scenic locations where you can relax and unwind.
The best relaxation spots in Enugu are:
1. Nike Lake Resort:
Nike Lake Resort is a serene getaway located on the outskirts of Enugu. Set around a picturesque lake, the resort features beautiful gardens, well-manicured lawns, and a peaceful atmosphere. One can take leisurely walks, enjoy the scenic views, or sit by the lake and relax. The resort also offers amenities such as a swimming pool, tennis courts, and a restaurant where you can indulge in delicious meals.
2. Ngwo Pine Forest:
The Ngwo Pine Forest, also known as Awhum Waterfall, is a tranquil and enchanting natural attraction near Enugu. The forest boasts tall pine trees, lush greenery, and refreshing air. You can take a leisurely stroll through the forest trails, have a picnic surrounded by nature, or simply find a quiet spot to relax and enjoy the serene ambiance. The highlight of Ngwo Pine Forest is the Awhum Waterfall, where you can marvel at the cascading water and its soothing sounds.
3. Ezeagu Tourist Complex: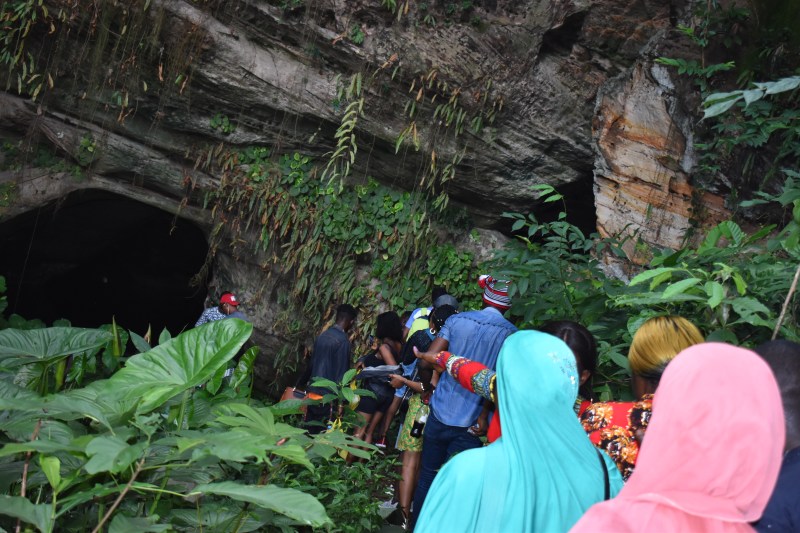 Ezeagu Tourist Complex is a beautiful resort located in Ezeagu, a town near Enugu. The complex features stunning landscapes, rolling hills, and serene surroundings. You can explore the vast grounds, take walks along the trails, or find a peaceful spot to relax and enjoy the scenic views. The resort also offers facilities such as a swimming pool, accommodation options, and a restaurant serving local delicacies.
3 Cities With The Most Beautiful Views In Nigeria
Nigeria is a country with many breathtaking landscapes and stunning views. While beauty is subjective, these are 3 states in Nigeria known for their picturesque scenery:
1. Cross River State: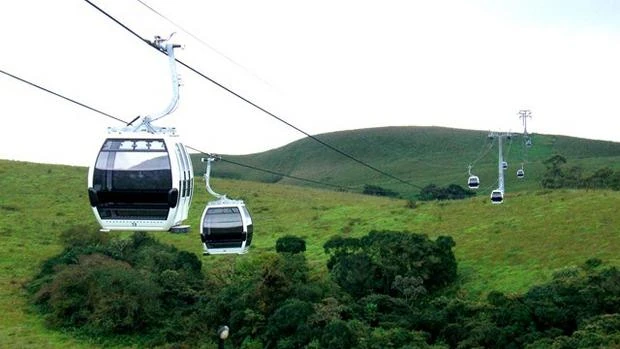 Cross River State is often referred to as the "Tourism Capital of Nigeria" due to its abundance of natural beauty. The state is home to the Cross River National Park, which features lush rainforests, captivating waterfalls like Agbokim and Kwa Falls, and the famous Canopy Walkway at Afi Mountain. The state also boasts the stunning beaches of the Calabar coastline and the picturesque Obudu Mountain Resort, offering wide views of the surrounding landscapes.
2. Plateau State:
Plateau State is known as the "Home of Peace and Tourism." The state is characterized by its cool climate, rolling hills, and captivating rock formations. The Jos Plateau, with its picturesque towns like Jos and Shere Hills, offers stunning views of the surrounding landscapes. The state is also home to the popular tourist attraction, the Pandam Game Reserve, where visitors can enjoy wildlife sightings amidst beautiful natural scenery.
3. Ogun State:
Ogun State is known for its diverse landscapes and rich cultural heritage. The state is home to the famous Olumo Rock, a massive outcrop that provides breathtaking views of the city of Abeokuta. Additionally, the state is blessed with beautiful beaches like Tarkwa Bay and Whispering Palms, where visitors can enjoy stunning coastal views and serene surroundings.
5 Places With The Best Continental Dishes
Lagos is a city with a diverse range of culinary offerings, including a variety of continental dishes. It's always a good idea to read reviews and ask for recommendations from locals to find the best places to eat.
There are just a few of the many places in Lagos that serve continental dishes. Below are 5 of those places:
1. Sky Restaurant and Lounge:
Located in Eko Hotel & Suites, Sky Restaurant and Lounge offers a wide range of international and continental dishes. The restaurant also offers a spectacular view of the Lagos skyline.
2. Bungalow Restaurant:
This place is a restaurant located in Victoria Island that offers a variety of continental dishes. They have a cozy ambiance with outdoor seating and live music on some evenings.
3. RSVP Lagos:
RSVP is a fine dining restaurant located in Victoria Island that offers a fusion of European, Asian and African cuisine. The restaurant has a luxurious ambiance with an outdoor seating area overlooking the water.
4. Nkoyo:
This beautiful restaurant is located in Ikoyi and serves continental and African dishes. They have a lovely and beautiful outdoor seating area and great customer service.
5. Ocean Basket:
Ocean Basket is a seafood restaurant located in Victoria Island. They also serve a variety of continental dishes and have a cozy ambiance with indoor and outdoor seating areas.
These 3 Travel Ideas Will Help You Unwind
Do you plan on exploring or getting travel experiences, but have no idea where to go or what to do?
Here are 3 travel ideas to keep your plans rolling:
1. Road trip:
A road trip is a classic travel idea that allows you to explore new destinations at your own pace. You can plan your own route and stop wherever you like along the way, whether it's for a scenic view, a unique attraction, or a local restaurant. Road trips are also a great way to bond with friends or family and create lasting memories.
2. Adventure travel:
If you're looking for a more active and adventurous travel experience, consider a trip that involves hiking, kayaking, or other outdoor activities. You can also explore natural wonders like national parks or go on a guided adventure tour. Adventure travel can be a great way to challenge yourself, push your limits, and experience the beauty of nature.
3. Cultural immersion:
For a travel experience that allows you to immerse yourself in a new culture, consider a trip to a foreign country or an entirely new environment. You can explore historic sites, try new foods, and learn about local customs and traditions. Cultural immersion travel can be a transformative experience that broadens your perspective and helps you understand the world in new ways.