3 Cities With The Most Beautiful Views In Nigeria
Nigeria is a country with many breathtaking landscapes and stunning views. While beauty is subjective, these are 3 states in Nigeria known for their picturesque scenery:
1. Cross River State: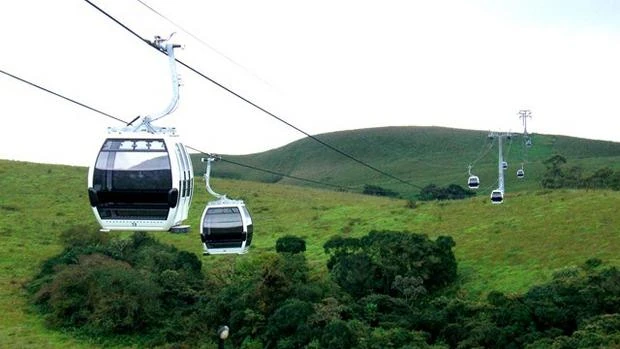 Cross River State is often referred to as the "Tourism Capital of Nigeria" due to its abundance of natural beauty. The state is home to the Cross River National Park, which features lush rainforests, captivating waterfalls like Agbokim and Kwa Falls, and the famous Canopy Walkway at Afi Mountain. The state also boasts the stunning beaches of the Calabar coastline and the picturesque Obudu Mountain Resort, offering wide views of the surrounding landscapes.
2. Plateau State:
Plateau State is known as the "Home of Peace and Tourism." The state is characterized by its cool climate, rolling hills, and captivating rock formations. The Jos Plateau, with its picturesque towns like Jos and Shere Hills, offers stunning views of the surrounding landscapes. The state is also home to the popular tourist attraction, the Pandam Game Reserve, where visitors can enjoy wildlife sightings amidst beautiful natural scenery.
3. Ogun State:
Ogun State is known for its diverse landscapes and rich cultural heritage. The state is home to the famous Olumo Rock, a massive outcrop that provides breathtaking views of the city of Abeokuta. Additionally, the state is blessed with beautiful beaches like Tarkwa Bay and Whispering Palms, where visitors can enjoy stunning coastal views and serene surroundings.
See Amazing Benefits Of Weekend Getaways In Nigeria
Are you in desperate need of a refreshing break from your mundane routine? Do you want to see the amazing benefits of weekend getaways in Nigeria? Look no further than the different captivating weekend getaway options and what they offer right here in Nigeria.
Dear reader, we know that life can sometimes get overwhelming, with our seemingly endless to-do lists and busy schedules. But thankfully, the weekends offer a perfect opportunity to step away from the chaos and embark on a much-needed getaway. And that is why fab.ng has brought this article to you.
Whether it is a quick road trip or a peaceful retreat, weekend getaways provide numerous benefits for mental, physical, and emotional well-being. So why not pack your bags, leave your worries behind, and dive into the blissful world of relaxation and fun?
Nigeria offers a multitude of exciting destinations with its breathtaking landscapes, rich culture, and warm hospitality. All these will surely leave you feeling rejuvenated and revitalized by the time you are back. This is all because there are amazing benefits of weekend getaways in Nigeria.
Let's see some energizing places you could go to this weekend:
1. Lagos – The City That Never Sleeps: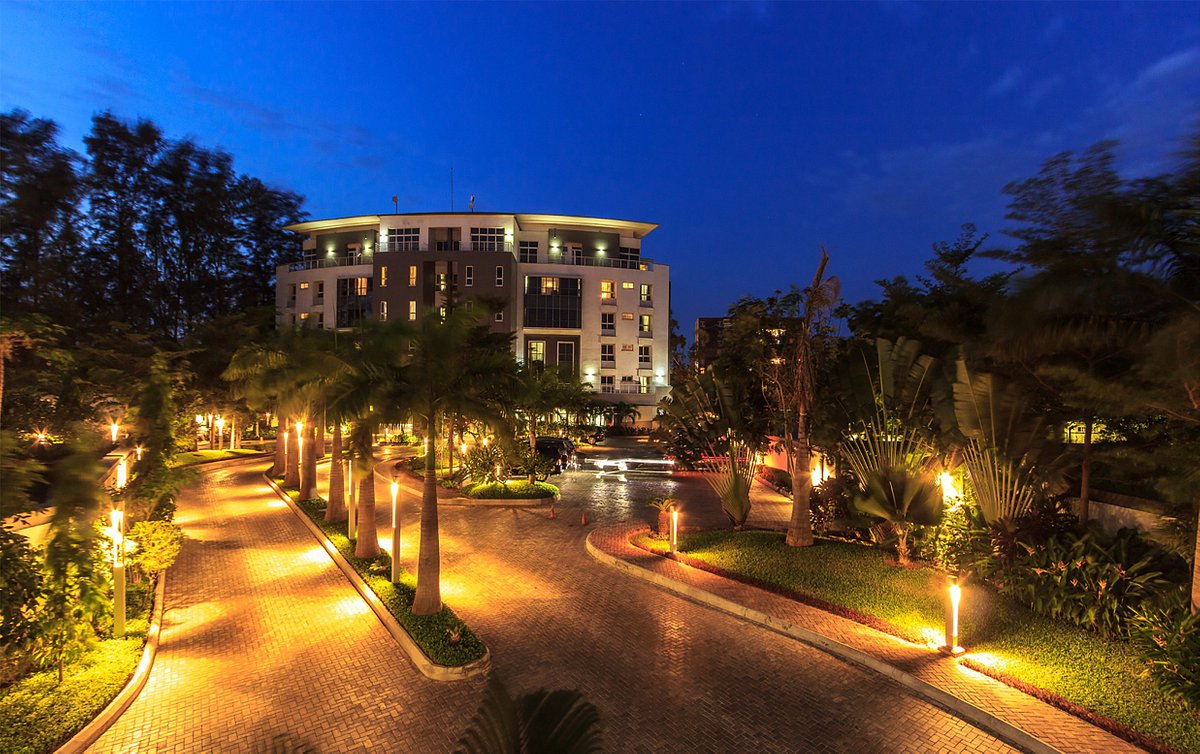 You can begin your weekend escapades in the vibrant and bustling city of Lagos. Lagos is known for its incredible nightlife. It offers a lot of experiences guaranteed to make your weekend unforgettable. You can choose to enjoy a day lounging on the beautiful beaches of Tarkwa Bay or visit the iconic Lekki Conservation Centre for a serene walk amidst nature.
For a truly thrilling experience, explore the historic strongholds of Badagry, where you can retrace Nigeria's slave trade routes. Then wrap up your night by gifting yourself the fascinating energy of Victoria Island's clubs and lounges.
2. Abuja – The Capital of Serenity:
Abuja is an oasis nestled between hills and vast green landscapes. It is located in the heart of Lagos. This allows you to escape the hectic city life and venture into Aso Rock for an exhilarating climb and a breathtaking view of the capital city.
You can also make it a duty to explore the enchanting wonders at the Millennium Park and experience Nigeria's local culture at the vibrant Art and Crafts Village. Additionally, a visit to the Gurara Waterfalls will leave you awe-inspired to take a dip in its crystal-clear waters.
3. Calabar – A Blend of History and Nature:
You must be prepared to be charmed by the captivating city of Calabar, where history perfectly intertwines with nature. Many people have talked about how beautiful and visit-worthy the city of Calabar is.
With these good testaments from people, you can explore the fascinating Cross River National Park which offers opportunities for hiking, birdwatching, and other diverse wildlife. Do not forget that the breathtaking Kwa Falls promises a fascinating rush as you take a dip beneath its cascading waters. You can also indulge in the local delicacies at the lively Marina Resort Waterfront while enjoying a scenic view of the Calabar River.
4. Obudu Mountain Resort – A Slice of Paradise:
Obudu Mountain Resort is not only nestled in the tranquil Obudu Plateau, but it is also a picturesque getaway that will transport you to paradise. It is surrounded by lush green hills and astonishing biodiversity and offers an array of thrilling activities such as hiking, canopy walks, and horseback riding.
Many individuals would recommend that you take a dip in the natural swimming pool, explore the magnificent grotto, or simply unwind in the cosy chalets with breathtaking views of the valley.
Nigeria's weekend getaways promise a relaxing blend of relaxation, adventure, and cultural exploration. Whether you prefer the vibrant city life of Lagos or seek solace in the serene landscapes of Abuja, Calabar, or Obudu Mountain Resort, each destination offers wonders that are sure to leave you enchanted.
If you are that much of an explorer, you can take note of these places and plan a visit to any or each of the places anytime you want to get away on a weekend.
Having sorted the places you can go for the weekend, the next question you might want to ask is what you would do when you get to any of these places. Well, the answer is very simple – unwind and unwind. Just do what makes you feel relaxed and rejuvenated.
But just in case you need suggestions on what to do, check out a few listed below:
1. Explore nature's embrace:
A weekend getaway can be an ideal opportunity to reconnect with nature's wonders. Pack your hiking shoes, grab your camera, and head to a nearby national park or scenic mountain range.
Surrounding yourself with breathtaking landscapes, fresh air, and peaceful serenity can do wonders for your mental and physical health. You can engage in nature walks, conquer hiking trails, or simply sit back and absorb the calming beauty around you.
2. Go on blissful beach escapes:
If unwinding by the water is more your style, coastal getaways are perfect for your rejuvenation. Beach destinations offer the ultimate relaxation; they boast sandy beaches, cool ocean breezes, and the soothing sounds of crashing waves.
Whether you choose a bustling beach town or a secluded coastal hideout, spending time beside the ocean's calming expanse will melt your worries away. So, take a dip, indulge in a beach read, or build sandcastles to rekindle your inner child.
3. Go on city mini-adventures:
If you are seeking an urban escape or a more adventurous weekend, it can be the perfect time to explore a nearby city. Discover the vibrant streets, soak in the local culture, and try out new culinary delights.
The fast-paced energy of bustling places can invigorate your senses, bringing a fresh perspective and a renewed love for city life. Visit museums, explore hidden alleys, or enjoy evening entertainment to make the most of your urban playground.
4. Retreat to tranquility:
Sometimes, it simply feels amazing to escape the noise of daily life and retreat to a tranquil haven. Plan a weekend getaway to a spa resort, a cosy cabin, or a wellness retreat to completely unwind. Treat yourself to massages, yoga sessions, or meditation classes, and let the stress fade away.
You must keep in mind that you have to brace for the opportunity to disconnect from technology, savour quiet moments, and rejuvenate your mind, body, and soul.
By now, you should be getting a grip on what you want your weekend getaway to look like. But if you are not there yet, no worries! Hold on tight and read on!
Now, let's delve into the benefits of weekend getaways in Nigeria. Perhaps, this indulgence might get you started on a getaway plan. Read below.
1. Relaxation and stress relief:
Weekend getaways allow you to step away from your routine, allowing your body and mind to relax. This break from obligations and responsibilities provides a welcome change of pace and reduces stress levels, leaving you refreshed and energized. Do you like the sound of that? Fab.ng has more to show you, read on!
2. Bonding with loved ones:
Who said weekends have to be all solitary? The brief escapes are perfect for spending quality time with friends, family, or your significant other. Whether it's a romantic escape for two or an adventure-filled trip with loved ones, bonding during a getaway builds cherished memories and strengthens relationships.
3. Increased productivity:
You want to be most productive, right? Taking regular weekend getaways can enhance your productivity when you return to work or daily tasks. These weekend escapes can prevent burnout and improve overall productivity. It is a much-needed break that allows you time for self-care and rejuvenation.
4. Exploration and new experiences:
If you like to go on adventures, travelling to new places on weekends would expose you to different cultures, landscapes, and cuisines. You get to explore unfamiliar territories and indulge in new experiences that broaden your horizons and promote personal growth.
If you are a less adventurous fellow, it is an opportunity that injects a sense of adventure into your life. You even meet new people and make new friends.
Remember, weekend getaways offer endless opportunities to relax, recharge, and have fun.  It helps you to strike a healthy work-life balance. Wherever you decide to go, make sure to embrace these mini escapes with a sense of curiosity, and allow yourself to kick back, explore, and indulge in the joys that await you! This is because the benefits of weekend getaways in Nigeria cannot be overemphasised.
What are you still waiting for? Pack your bags, and embark on that unforgettable journey. Let these weekend getaways in Nigeria be the remedy for your tired soul. Adventure awaits you!
And yes! You can click here to see remedies if you are a victim of travel anxiety.
Ohafia: The Most Beautiful Village in Eastern Part of Nigeria
The Igbo village known as Ohafia has been considered as one of the most beautiful villages in the Eastern part of Nigeria and it's located in Abia State.
This village is celebrated for its breathtaking natural landscapes and vibrant cultural heritage, it lies amidst rolling hills and lush greenery, Ohafia presents a picturesque scenery that appeals to both residents and visitors alike. One of the distinct features of Ohafia is its well-preserved traditional architecture.
Ohafia is known for its lively festivals like the Ohafia war dance and cultural traditions. The village is famous for its energetic masquerade shows, where large, colourful masquerade parades parade through the streets, mesmerizing the spectators with their elaborate costumes and rhythmic dances. These festivals are not only a celebration of the heritage of the community, but also an opportunity to showcase the creativity and artistic expression of the residents.
However, nature lovers will be blown away by the scenic wonders that Ohafia has to offer. Surrounded by green forests and waterfalls, the village is a paradise for lovers of active vacations, such as hiking and nature walks. Nearby Ohafia you can explore attractions such as Ngodo Cave, which offers a unique underground experience.
In addition, the people of Ohafia are known for their warmth and hospitality and welcome guests with open arms. The sense of community unity and camaraderie is evident in social gatherings and celebrations, where everyone comes together to enjoy the celebrations and unite shared traditions.
Overall, the combination of natural beauty, traditional architecture, lively festivals and a friendly community makes it one of the most charming villages in Eastern Nigeria. Its appeal lies not only in its physical attributes but also in its rich cultural heritage, making it a must-see for anyone seeking an authentic and immersive Nigerian experience.
Why don't you join David Nkwa learn more about Ohafia. See the video below.
5 Most Beautiful Places To Visit In Jos Plateau
Jos, the capital of Plateau State, is located in the middle belt region of Nigeria. It is one of the most charming cities in the country, with a serene environment and comely weather. This makes it a sought-after tourist destination in Nigeria.
The city is also known for its rich cultural diversity and artistic heritage. The Nok culture, which flourished in the Jos area between 1000 BC and 200 AD, is one of the most important archaeological cultures in Africa. The Nok people were skilled artists who created beautiful sculptures and terracotta figurines.
Jos is home to several tourist attractions, including:
The Shere Hills
The Rayfield Holiday Resort
The Assop Falls
The Jos Wildlife Park
The Pandam Game Reserve
Now that the beautiful places in Jos have been revealed, take your time to dive deeper into some of their attributes that would appeal more to you.
1. Shere Hills:
Shere Hills is a popular tourist destination in Jos, Nigeria. It is located about 10 kilometres to the east of Jos and is known for its stunning views of the city and surrounding countryside. The hills are also a popular spot for hiking, camping, and rock climbing.
Shere Hills is one of the highest peaks in Nigeria, with an elevation of 1,829 meters (6,001 feet) above sea level. The hills are made up of volcanic rock and are home to a variety of plants and animals.
If you are looking for a beautiful and challenging hike, Shere Hills is a great option. The hills offer stunning views of the city and surrounding countryside, and the hiking trails are well-maintained.
The Shere Hill has been one of Nigeria's tourist assets.
2. Assop Waterfall: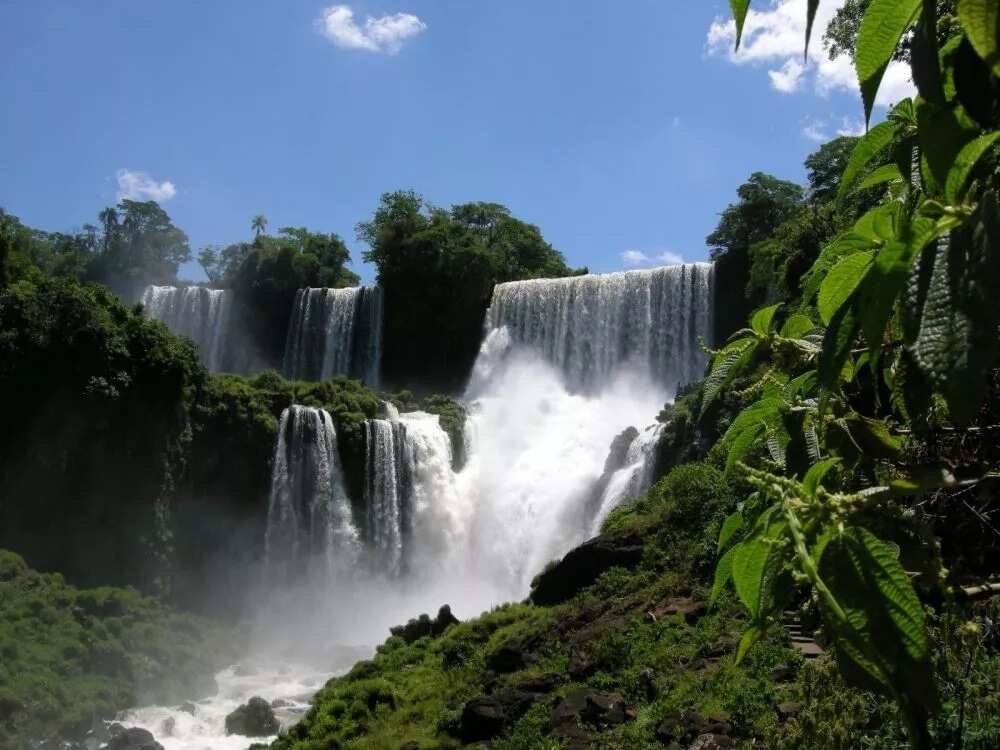 Assop Waterfall is a beautiful waterfall located about 60 kilometres from Jos, Nigeria. It is a popular tourist destination and has been featured in several movies and television shows.
The waterfall is located in a lush green valley and is surrounded by trees and vegetation, a forest gallery passage and a brick staircase leading to this fascinating sight. The water cascades down a series of rocks and plunges into the valley with so much strength and speed forming a whitish torrent which projects a rare view of nature.
Assop Waterfall is also a popular spot for photography. The beauty of the waterfall and the surrounding scenery make it a great place to take pictures.
3. Rayfield Holiday Resort: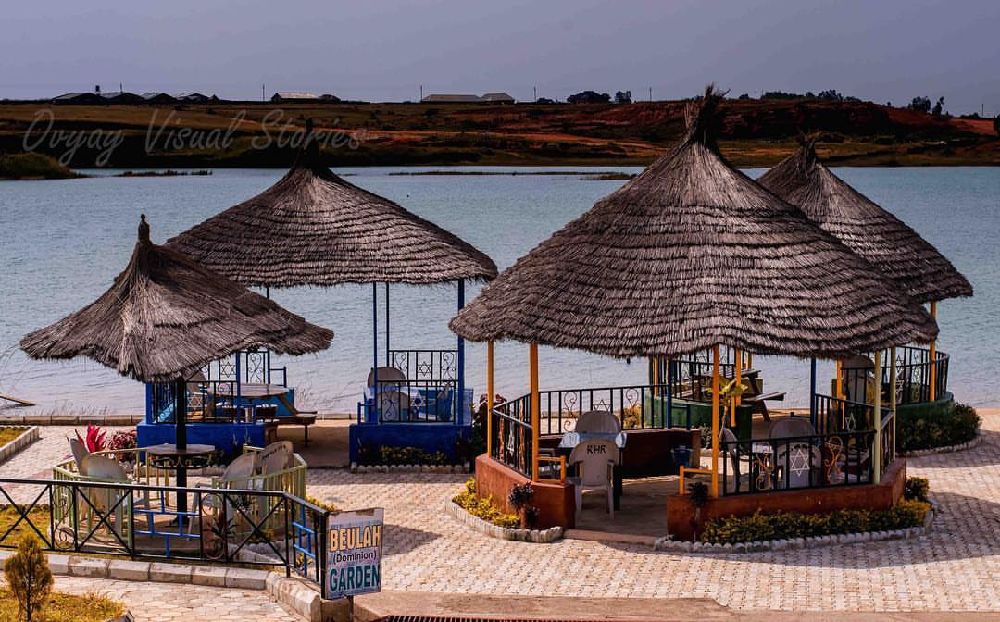 Rayfield Holiday Resort is known for its beautiful scenery, variety of activities, and excellent amenities.
The resort is located about 4 kilometres from the Jos metropolis and is surrounded by hills and forests. The resort has a variety of activities to offer visitors, including:
Golf: The resort has a golf course that is considered to be one of the best in Nigeria.
Fishing: The resort has a lake where visitors can fish for their own food.
Boating: The resort has a fleet of boats that visitors can use to explore the lake.
Indoor games: The resort has a games room with a variety of games, such as table tennis, billiards, and darts.
Swimming: The resort has a swimming pool that is open year-round.
Children's play area: The resort has a children's play area with a variety of activities for kids.
The resort also has a variety of dining options, including a restaurant that serves local and international cuisine.
Rayfield Holiday Resort is a great place to relax and enjoy the outdoors. It is a popular destination for families, couples, and groups of friends.
4. Jos Wildlife Park:
Jos Wildlife Park is one of the largest man-made wildlife parks in the country and is home to a variety of animals, including elephants, lions, monkeys, snakes, and crocodiles. It is situated in a pine forest and is surrounded by hills.
The park has a number of features that make it a popular tourist destination, including:
A variety of animals: The park is home to over 500 animals, including lions, elephants, monkeys, snakes, and crocodiles.
A natural forest: The park is situated in a pine forest, which provides a natural habitat for the animals.
Picnic areas: The park has a number of picnic areas where visitors can relax and enjoy the outdoors.
History museum: The park has a history museum that tells the story of the park and its animals.
Jos Wildlife Park is a great place to learn about animals and nature.
5. Pandam Game Reserve: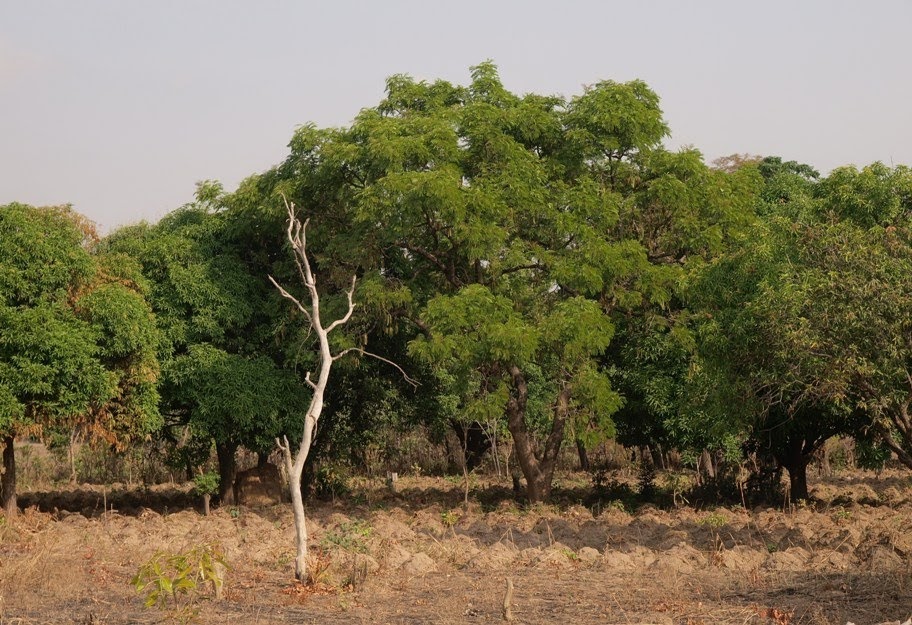 Pandam Game Reserve is a natural habitat that hosts a number of animals which has attracted researchers and tourists. It presents an atmosphere for tourists to have a feel of a natural environment. This game reserve has a lake that animals such as the hippo use to cool off during sunny hours.
It is an amazing sight for tourists who would like to see some rare species of animals such as the African manatee. Fun activities such as fishing, bird watching and canoeing can be carried in the park with self-guided trails.
There are some things to keep in mind when visiting any of these places in Jos:
There could be opening and closing hours in these places, so plan on your visiting hours in order to enjoy your time.
An entrance fee could be required, so carry enough cash.
These places could be crowded, especially on weekends as many people might want to have leisure all at almost the same time.
Be sure to wear comfortable shoes and clothing that suit where you are going.
You could bring along edibles just in case you have the need.
Be aware of the weather conditions before you go.