7 Steps To Wearing A Shirt Correctly
Wearing a shirt properly can enhance your overall appearance and give you a polished and put-together look.
1. Choose The Right Fit:
Start by selecting a shirt that fits you well. It should neither be too tight nor too loose. The shoulder seams should align with your shoulders.
2. Buttoning:
The top button or two should be left unbuttoned for a more relaxed and casual look, while buttoning all the way up creates a more formal appearance. Always leave the last button at the bottom of the shirt unbuttoned.
3. Collar: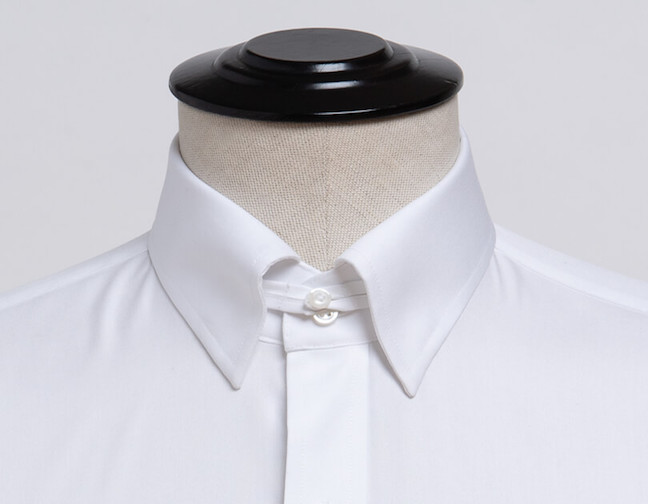 Ensure that the collar is properly aligned and sits flat against your neck. If you're wearing a dress shirt with a button-down collar, fasten the buttons to keep the collar in place. You can wear a tie for a more formal look.
4. Sleeves:
If your shirt has long sleeves, make sure they are the right length. The cuffs should end at your wrist bone, allowing about half an inch of your shirt to show under the jacket or sweater you might wear over it. If the shirt has adjustable cuffs, you can fasten the buttons or use cufflinks if the shirt has French cuffs.
5. Tuck In:
For a neat and formal appearance, tuck in your shirt, but for a more casual look, you can leave the shirt untucked, especially if it's a shorter length or designed to be worn that way.
6. Properly Ironed:
Iron your shirt to remove any wrinkles or creases. A well-pressed shirt gives a crisp and clean look.
7. Matching With Bottoms:
Pair your shirt with appropriate bottoms such as trousers, jeans, or skirts, depending on the occasion and dress code. Consider the color and style coordination to create a balanced and stylish outfit.
Clothing Tips Everyone Needs to Know
There are some style tips you aren't aware of and they are quite essential for ensuring that your clothes remain durable.
Mwnstyle will inform you about the necessary tips you need to know.
See the video below.
View this post on Instagram
Bold prints are quite stylish and give out this specific cool aura, they can add a little pop to your outfit which makes you look casual but not everyone styles it properly.
Most people find it rather difficult to properly style bold patterned shirts or prints without making a fashion error.
Well, you're in luck because pear-shaped stylist will show you a bunch of outfits to style bold prints with.
See the video below.
View this post on Instagram
How To Keep Your Beards In Shape
It isn't a secret that ladies find men with beards attractive and if you are looking to woo the ladies then an amount of effort should be made to improve your appearance.
If you have beards, they are some daily routines you should always do to keep your beards in shape and Mwnstyle will show you 4 ways to keep your beards in shape.
See the video below
View this post on Instagram