5 Nail Art Ideas For Valentines Day
Whatever your feelings about Valentine's Day, you have to admit: The manicure opportunities are too cute to pass up.
Here, 5 Valentine's Day nail art ideas, from sparkly tips to abstract heart designs that go beyond just pink and red motifs.
Wear them now through February 14 and beyond.
These 5 Signs Shows You Are Addicted To Skincare Products
Having the interest to genuinely care for your skin with products is a good thing to do for your skin. However, so many people have taken to abusing that act. They tend to cross the line without knowing it.
Here below are five things that point to you if you are crossing the line to skincare or not.
1. Using most, if not all your money, to buy skincare products. This shows how obsessed you are getting with the look and feel you would get from your skin.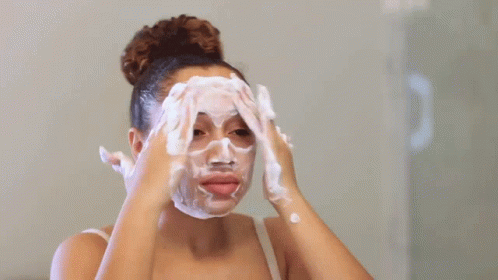 2. Buying every trending or new skincare product. When you don't even stick to one brand of skincare product but run from one to one, it is a clear sign that you are obsessed and may not know exactly what you want for your skin.
3. Having a complex skincare routine. Doing a lot of things for the skin all at the same time is hazardous because, you wouldn't know which part of the routine works well or not. This spells obsession with skincare.
4. Addiction to skincare videos or tutorials. When all you do with most of your time is look for where to get the latest information on skincare, you have to watch it or you would be called obsessed.
5. Possessing multiple brand products that do the same thing. This too is a sign of addiction to skincare products.
Photo courtesy: iStock 
4 Tips For Growing Healthy Toenails
Some people forget to take care of their toenails only focusing more on their fingernails and that isn't right all. You need to take good care of your body from head to toe to avoid any fungal infection, bacteria, disease and many more.
Here are tips on how to grow healthy toenails.
Daily cleansing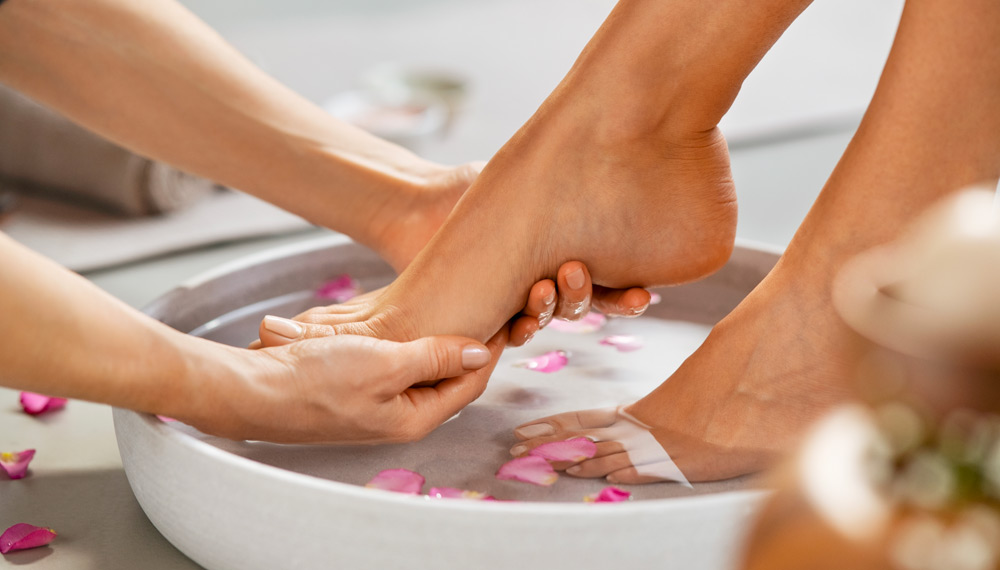 Always try to wash your feet daily using a mild soap not only helps ward off germs, dirt but the warm water can help stimulate circulation to your feet and toes, which helps toenails grow healthy and strong. Be sure to scrub your toenails with a foot brush while bathing and thoroughly dry each foot, including between the toes.
Regular trimming
Make sure you inspect and trim your toenails with a good pair of toenail clippers about once a month. It is very important that you trim your toenails properly in order to help prevent ingrown toenails and bacterial and fungal infections. Remember, do not you should also never cut your toenails too short.
Go for occasional massage
Whether you go for a professional rub, receive help from your partner or do it yourself, occasional foot rubs will help keep the circulation in your feet and toes strong. Good circulation gives your nails a rich blood supply.
Be cautious of your pedicures and nail polish
Some professional pedicures can leave your toenails vulnerable to toenail fungal infections, and nail techs often cut your cuticles which can lead to infection. Meanwhile, some non-organic nail polish can leave your toenails stained yellow, and some nail polish remover can significantly dry out your nails, leading to unattractive peeling and cracking. Hence, it's best to use caution when treating your feet and toes to pedicures.
How To Style Your Natural Hair With Glory Okings
Hey ladies, why don't you join us here. Most ladies do not know how to style their natural hair in various styles which will make you look elegant, and some don't have the time and money to spend in making expensive braids, buying wigs and so much more.
You're in luck because Glory Okings got you covered; she will show you how to style your natural hair in different beautiful styles.
See Video Below.