5 Easy Protective Hairstyles for Natural Hair to Try ASAP
African  women are blessed with thick dense hair that can be skillfully shaped into breathtaking hairstyles. However, the natural dryness and brittleness of kinky hair is the other side of the medal that needs special care.
Protective hairstyles aim to limit the stress of environmental factors on natural hair. Here we are going to share 60 easy yet very showy protective hairstyles and tips on how to care for your natural hair.
Benefits of Protective Hairstyles
Protective hairstyles are priceless, since besides a flawless elegant look, they keep your hair ends tucked and protected from aggressive damaging factors. In addition, they help to maintain moisture, retain length, and protect the edges from thinning.
In addition to wearing protective hairstyles, you can boost the health of your coils by following these tips for kinky hair:
Nourish your hair and scalp with natural oils or apply hydrating balms before styling your hair;
Let your hair dry overnight;
Wear a hat or a head wrap to protect your hair from high or low temperatures.
Protect your coils overnight by sleaping with a satin scarf on your head.
Now let's see how you can style your hair in a protective way. Flat twists, a pineapple hairstyle, or a side part updo – which protective hairstyle will be your new iconic look after browsing these ideas?
Updo with Flat Twists
Some protective hairstyles like box braids and jumbo cornrows can pull on edges or weigh your strands down, which is the exact opposite of what you want. In order to combat this, you can opt for twists. They have the same effect but are lighter and easier to wear.
Headband Flat Twist Updo
Part your long or short hair on the side and twist the front sections into an ultra-feminine Bohemian braid. The hairstyle is fast and easy to accomplish at home with no special tools involved. It's a great way to pull your hair into a protective hairstyle quickly, and then undo it at a moment's notice.
Side-Parted Two Chunky Twists
Two long twist braids are a wonderful choice for medium length natural hair when it needs to be protected from damaging heat and sun. The braids are just perfect – feminine and attractive with no special colors or accessories added.
Criss Crossed Cornrows
Like flat twists, cornrows are the MVP of hairstyle versatility. This cornrow hairstyle is absolutely perfect if you're looking for a fresh take on braids for the summer. The lower back length braids are totally beachy and laid back. Just remember to be gentle on your edges during installation.
4 Tips For Growing Healthy Toenails
Some people forget to take care of their toenails only focusing more on their fingernails and that isn't right all. You need to take good care of your body from head to toe to avoid any fungal infection, bacteria, disease and many more.
Here are tips on how to grow healthy toenails.
Daily cleansing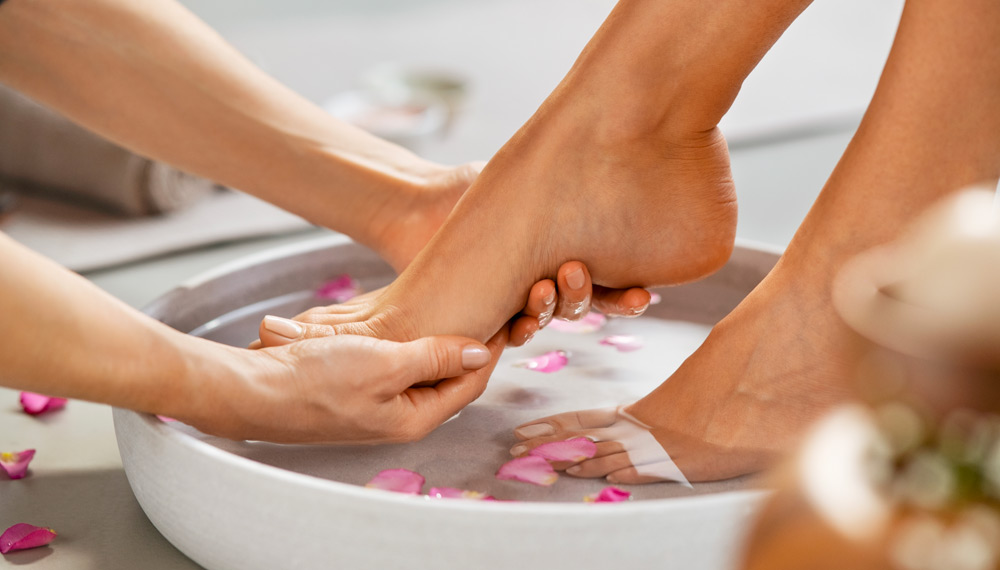 Always try to wash your feet daily using a mild soap not only helps ward off germs, dirt but the warm water can help stimulate circulation to your feet and toes, which helps toenails grow healthy and strong. Be sure to scrub your toenails with a foot brush while bathing and thoroughly dry each foot, including between the toes.
Regular trimming
Make sure you inspect and trim your toenails with a good pair of toenail clippers about once a month. It is very important that you trim your toenails properly in order to help prevent ingrown toenails and bacterial and fungal infections. Remember, do not you should also never cut your toenails too short.
Go for occasional massage
Whether you go for a professional rub, receive help from your partner or do it yourself, occasional foot rubs will help keep the circulation in your feet and toes strong. Good circulation gives your nails a rich blood supply.
Be cautious of your pedicures and nail polish
Some professional pedicures can leave your toenails vulnerable to toenail fungal infections, and nail techs often cut your cuticles which can lead to infection. Meanwhile, some non-organic nail polish can leave your toenails stained yellow, and some nail polish remover can significantly dry out your nails, leading to unattractive peeling and cracking. Hence, it's best to use caution when treating your feet and toes to pedicures.
How To Style Your Natural Hair With Glory Okings
Hey ladies, why don't you join us here. Most ladies do not know how to style their natural hair in various styles which will make you look elegant, and some don't have the time and money to spend in making expensive braids, buying wigs and so much more.
You're in luck because Glory Okings got you covered; she will show you how to style your natural hair in different beautiful styles.
See Video Below.
3 "Dang" Products People Are Raving About
Dang Lifestyle, a luxury fragrance and skincare brand, offers quality products to its Nigerian customers.
The user-friendly brand has got in-stock products that would benefit her customers, and in some way, got people keen on it. These products includes:
1. Home and body fragrances
Fragrances modify and enhance the breathable air. To improve your body scent and for your home to exude a nice smell, you need these fragrances.
2. Skincare products
Healthy skin gives a confident appearance. Dang offers products that can help you maintain healthy-looking skin.
3. Scented candles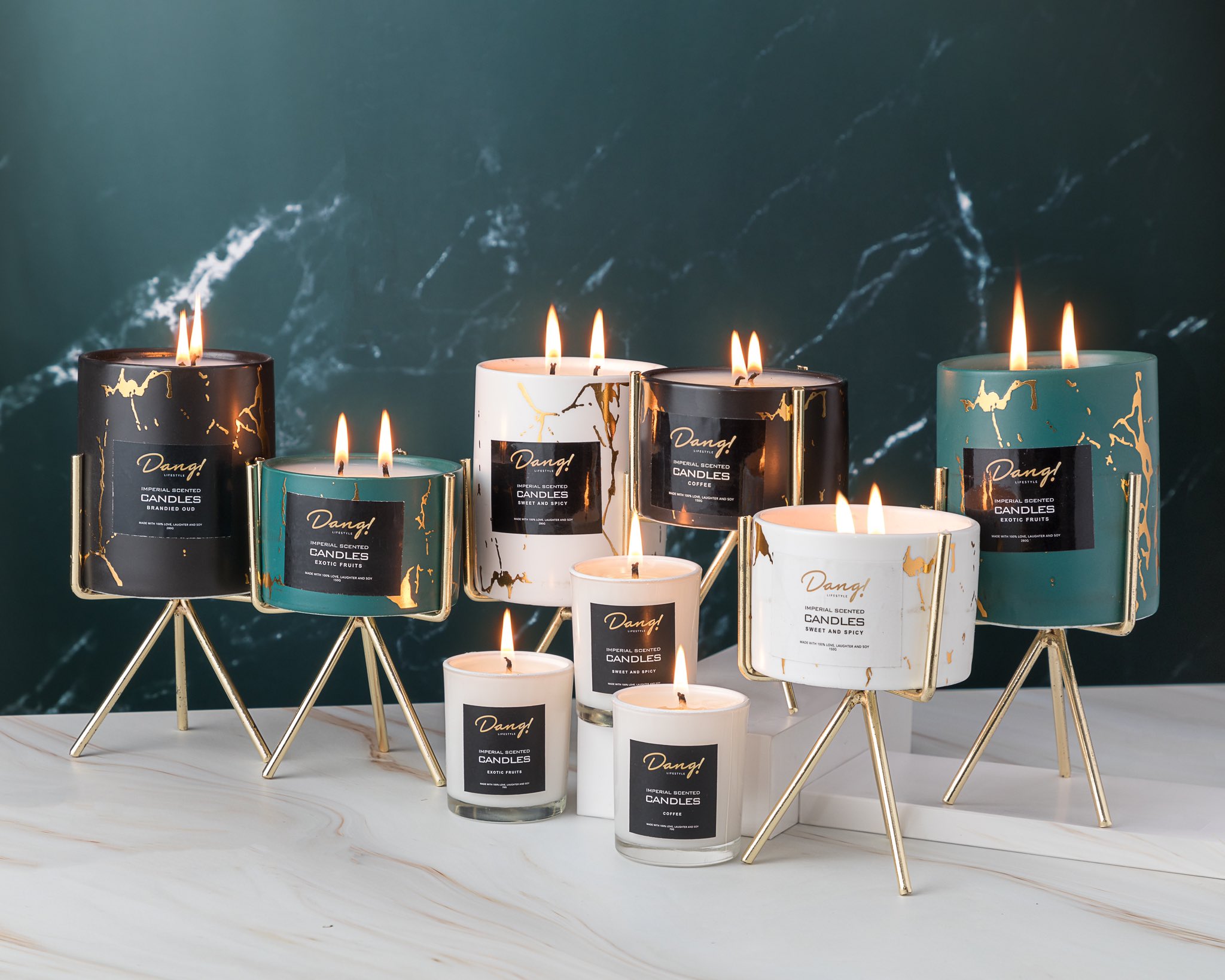 Scented candles for your romantic dinner date or even for your general home use go a long way in improving the look and air around you.
Photo courtesy: Bellanaija.com