Vitamin C, often associated with tangy citrus fruits, offers numerous benefits beyond dietary aspects; it's a skincare powerhouse. It can brighten dark spots, smooth fine lines, and provide some sun protection.
Unlike potent actives that may cause purging, vitamin C is generally suitable for various skin types. However, choosing the right product involves considering formulations and personal skin needs, making it crucial to pay attention to product labels for optimal results.
What can vitamin C do for your skin?
When it comes to addressing various skin issues, applying vitamin C topically in serum form can be highly effective. Serums, known for their high concentrations of active vitamin C and superior skin penetration, outperform other products like creams and cleansers.
So, why should you consider incorporating it into your skincare routine? Let's explore the benefits that make it worthwhile.
1. It can minimize the appearance of fine lines and wrinkles.
While a cute little serum won't magically turn back the clock, research indicates that vitamin C can have a soothing effect on the skin. One notable benefit is its role in collagen production, a protein crucial for a firmer and more resilient complexion.
With age, collagen production naturally decreases, contributing to sagging and the development of fine lines and wrinkles. This vitamin can play a stimulating role in this process, aiding the skin in maintaining firmness and elasticity.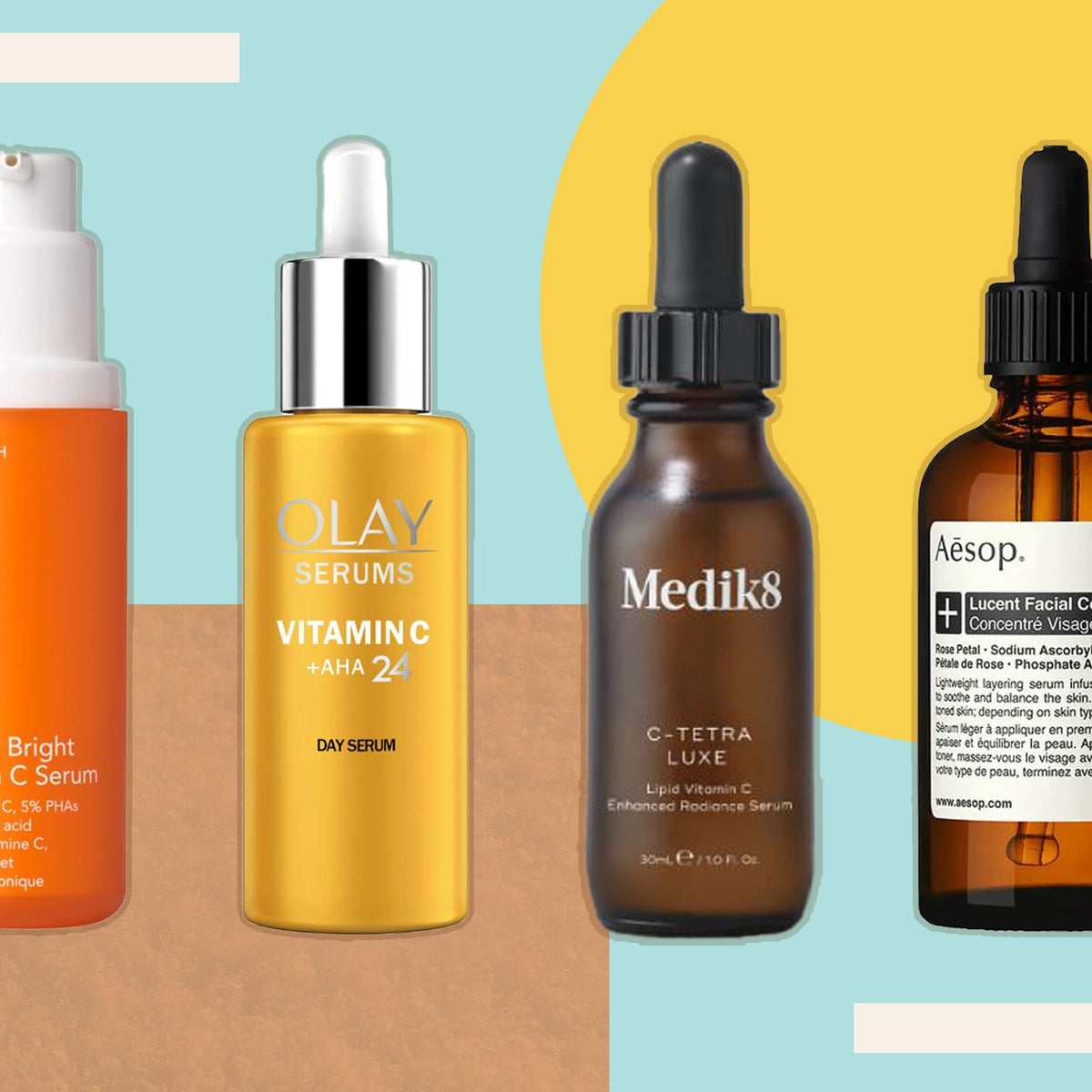 2. It can brighten your skin and minimize dark spots.
Consistent use may contribute to a more even and radiant complexion by inhibiting the overproduction of melanin, the pigment determining hair, eye, and skin colour.
When certain skin areas produce excessive melanin, it can lead to hyperpigmentation – discoloured patches that may appear after activities like popping a pimple or prolonged sun exposure without sunscreen.
While vitamin C doesn't perform miracles overnight, it can aid in fading and preventing these dark spots by inhibiting the enzyme responsible for melanin production, specifically tyrosinase.
3. It can protect against sun damage and free radicals.
While it's important to note that vitamin C doesn't replace the need for sunscreen, research suggests that it can play a role in preventing damage caused by environmental aggressors such as sun exposure, pollution, stress, and smoke.
Acting as an antioxidant, vitamin C helps protect against the effects of free radicals – unstable molecules known for damaging cells, DNA, and proteins in the body.
Get the latest and greatest updates right away! Join our exclusive Whatsapp Channel and never miss out on exciting news again.
Antioxidants like vitamin C stabilize and neutralize free radicals, preventing manifestations like brown spots or premature signs of ageing, including wrinkles.