4 Hair Mistakes That Makes You Look Older
Beautiful hair is one of the most important, natural beauty "accessories" that we have. Did you know that wrong haircut or wrong hair color can age you? Let's look at some most common hair mistakes that can make you look older:
Overload of hair styling products
Sometimes, ladies love layering hair gels, fixing sprays, volumizing mousses and shine sprays, hoping to achieve that perfect, bombshell, voluminous, full of shine hair, but instead, overloading your hair with styling products can lead to glued up mountain of hair on your head, which won't make you look any younger. In order to avoid this "unnatural" overload of products, apply a light weight mousse on the roots of your hair and then, blow dry it, as usual, finishing up with a touch of shine spray.
Split Ends
Split, damaged and frizzy ends can make your hair look dull and can, definitely, make you look older. Therefore, in order to avoid this problem, make sure to trim your locks regularly, at least, every 2 month, and do regular nourishing and hydrating hair masks; deep conditioning, rejuvenating hair treatments won't hurt either.
Going too blonde
Over bleached hair can definitely make you look older, therefore, instead of going for the overall blonde color, ask your hair stylist to make you 2, 3 or 4 different types of highlights, it can help add dimension and, even, give an illusion of bigger volume. Moreover, blonde highlights are a lot less damaging for your hair, than bleaching your locks completely over and over again every month.
Going too dark
Avoid dying your hair super dark, because it can accentuate fine lines, under eyes dark circles and emphasize shadows on your face. If you want to go slightly darker, than your usual hair color, ask your hair stylist to make you soft low lights; it will look more natural, add dimension to your hairstyle and visually "frame" your face.
7 Facts About The Benin Kingdom
The Benin Kingdom was founded by Eweka 1, son of the Yoruba prince Oranmiyan, who was sent by his father to rule the kingdom.
Oranmiyan's attempts to rule the kingdom failed, and he left, calling the land Ile Ibinu, which means land of anger or vexation.
Eweka 1 became the first Oba of Benin.

The most powerful king was Oba Ewuare the Great, who built massive walls around the kingdom and inspired dedication and loyalty in his subjects. 
The Benin Kingdom was famous for its artwork, which was seized by colonialists. The people of Benin were powerful traders involved in different trading activities, including the slave trade.

In the 18th and 19th centuries, the kingdom was weakened by civil wars among the people. At the same time, the British colonialists attempted to invade the Benin Kingdom and make it part of their colony.
The British succeeded in 1897, burning down Benin City and expelling Oba Ovonramwem. His son Aiguobasin Ovonramwem later worked with the colonial government as a chief from 1902.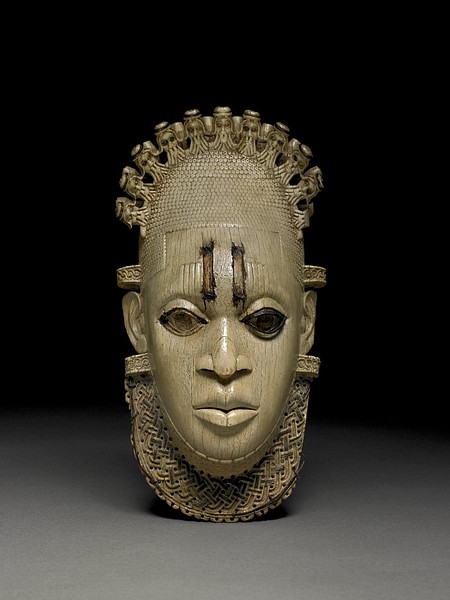 The Benin people are the best bronze casters in the world. This is believed to be one of the greatest defining characteristics of the historic Kingdom of Benin. Established in the 14th century by Oba Oguola, the tradition of the casting profession remains a very preserved tradition only practiced by the Igun clan of casters by the official approval of the Oba.
He was able to rebuild the kingdom, set up art guilds, and commission new artwork in place of the ones stolen.
Despite the British invasion, the Benin monarchy still exists today as one of the most flourishing and long-standing monarchies in the world.
Photo courtesy: Pulse.ng
5 Nigerian Proverbs That Would Get You Thinking
Proverbs, they say, is the oil in the food of a culture. Anyone who speaks with proverbs is always regarded as a wise person because he or she has had a deep root in the culture guiding him.
These 5 Nigerian Igbo proverbs would make your words weightier: 
Ura ga-eju onye nwuru anwu afo. 
Meaning – There is no point rushing what you know you would still have.
Gidi gidi bụ ugwu eze. 
Meaning – Unity is strength. 
Chọọ ewu ojii ka chi dị. 
Meaning – Make hay while the sun shines.
Otu onye tuo izu, o gbue ochu. 
Meaning – Knowledge is never complete: two heads are better than one.
Ihe ehi hụrụ gbalaba oso ka okuku huru na-atụ onu. 
Meaning – Fools rush in where angels fear to tread.
Courtesy: Shutterstock
3 Fun Ways To Enjoy The Weekend Without Breaking The Bank
Everyone deserves to enjoy weekend especially after working through the week. The only problem is, the weekend can't be fun without money. However, here are 5 fun ways to enjoy the weekend without breaking the bank.
Pay a Visit to The Freedom Park
Freedom park is located on the island and it has a lot if great sites to behold. There are statues, pools, ponds, museum, and a gallery. you can enter into the park with as low as 200 and buy food and drink for a reasonable price.
Go To The Beach
The beach is famous for its fun and splendid view. So as long as you can get to the island in Lagos, you have variety of beaches to choose from, the entry fee is very cheap. It is advised that you go with friends, to have complete fun.
Enjoy the Company of Friends and Families At An Owanbe
One way to enjoy the weekend without breaking the bank is by going to a party. There is always an owanbe going on somewhere, even if you are going as an invitee or as an attache, it is certain that you will have fun and a fulfilled weekend.