4 Good Things About Not Wearing Makeup
Whether or not you wear makeup, it shouldn't be a big deal and quite a lot of people who have tried going bare faced for a while, liked it so much that they've never gone back. If you have ever thought it would be nice not to have to bother putting on makeup every day, here are four  benefits of not wearing makeup.
You'll save lots of money
Think what you could do with an extra money in your pocket. Most of us do love our makeup and we spend more that we need to on buying the very best brands that we can, but it could make a big difference in your monthly budget if you were to go makeup free, even on just a few days a week.
When you get a compliment, you know the complement is about
When someone compliments you on how beautiful you look, then you can be sure that they are complimenting you and not your skills with makeup. A lot of girls say that they feel more self-confident without makeup, and not self-conscious at all.
You would save loads of time
Another one of obvious benefits of not wearing makeup is that you'll get a few minutes extra in bed in the morning. Depending on how elaborate your daily makeup routine is, you'll probably save around ten minutes every morning. It doesn't stop there, you'll save time at night too, because you won't have to take the makeup off again.
Your skin will be able to breathe
You might even find that your complexion improves because your skin will able to breathe all day long. It could be that the makeup that you are using to hide blemishes and imperfections in your skin is the very thing that is causing them in the first place.
7 Facts About The Benin Kingdom
The Benin Kingdom was founded by Eweka 1, son of the Yoruba prince Oranmiyan, who was sent by his father to rule the kingdom.
Oranmiyan's attempts to rule the kingdom failed, and he left, calling the land Ile Ibinu, which means land of anger or vexation.
Eweka 1 became the first Oba of Benin.

The most powerful king was Oba Ewuare the Great, who built massive walls around the kingdom and inspired dedication and loyalty in his subjects. 
The Benin Kingdom was famous for its artwork, which was seized by colonialists. The people of Benin were powerful traders involved in different trading activities, including the slave trade.

In the 18th and 19th centuries, the kingdom was weakened by civil wars among the people. At the same time, the British colonialists attempted to invade the Benin Kingdom and make it part of their colony.
The British succeeded in 1897, burning down Benin City and expelling Oba Ovonramwem. His son Aiguobasin Ovonramwem later worked with the colonial government as a chief from 1902.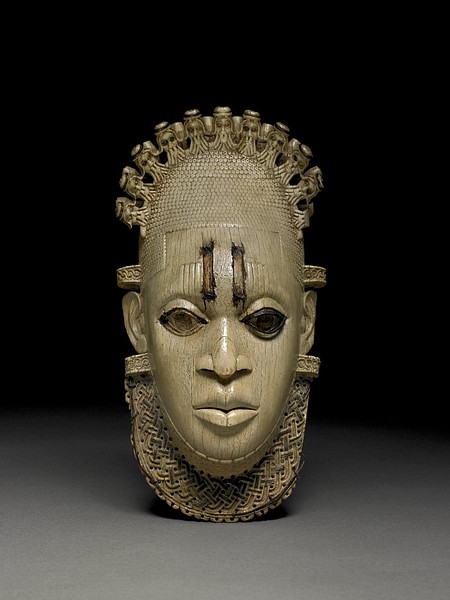 The Benin people are the best bronze casters in the world. This is believed to be one of the greatest defining characteristics of the historic Kingdom of Benin. Established in the 14th century by Oba Oguola, the tradition of the casting profession remains a very preserved tradition only practiced by the Igun clan of casters by the official approval of the Oba.
He was able to rebuild the kingdom, set up art guilds, and commission new artwork in place of the ones stolen.
Despite the British invasion, the Benin monarchy still exists today as one of the most flourishing and long-standing monarchies in the world.
Photo courtesy: Pulse.ng
5 Nigerian Proverbs That Would Get You Thinking
Proverbs, they say, is the oil in the food of a culture. Anyone who speaks with proverbs is always regarded as a wise person because he or she has had a deep root in the culture guiding him.
These 5 Nigerian Igbo proverbs would make your words weightier: 
Ura ga-eju onye nwuru anwu afo. 
Meaning – There is no point rushing what you know you would still have.
Gidi gidi bụ ugwu eze. 
Meaning – Unity is strength. 
Chọọ ewu ojii ka chi dị. 
Meaning – Make hay while the sun shines.
Otu onye tuo izu, o gbue ochu. 
Meaning – Knowledge is never complete: two heads are better than one.
Ihe ehi hụrụ gbalaba oso ka okuku huru na-atụ onu. 
Meaning – Fools rush in where angels fear to tread.
Courtesy: Shutterstock
3 Fun Ways To Enjoy The Weekend Without Breaking The Bank
Everyone deserves to enjoy weekend especially after working through the week. The only problem is, the weekend can't be fun without money. However, here are 5 fun ways to enjoy the weekend without breaking the bank.
Pay a Visit to The Freedom Park
Freedom park is located on the island and it has a lot if great sites to behold. There are statues, pools, ponds, museum, and a gallery. you can enter into the park with as low as 200 and buy food and drink for a reasonable price.
Go To The Beach
The beach is famous for its fun and splendid view. So as long as you can get to the island in Lagos, you have variety of beaches to choose from, the entry fee is very cheap. It is advised that you go with friends, to have complete fun.
Enjoy the Company of Friends and Families At An Owanbe
One way to enjoy the weekend without breaking the bank is by going to a party. There is always an owanbe going on somewhere, even if you are going as an invitee or as an attache, it is certain that you will have fun and a fulfilled weekend.