Here's Why Media Mogul Mo Abudu Is In Cannes; France
Media mogul Mo Abudu is currently in Cannes, France.
The EbonyLife exec is in Cannes for the MIPTV (Marché International des Programmes de Télévision) event which takes place annually with the aim of using the facilities and infrastructure which the town has developed over the years to host other important events such as the Cannes Film Festival amongst other events.
The event is essentially a content market for co-producing, buying, selling, financing and distributing entertainment content.
Mo Abudu will be sharing updates while at the event and we can't wait to hear more about her activities.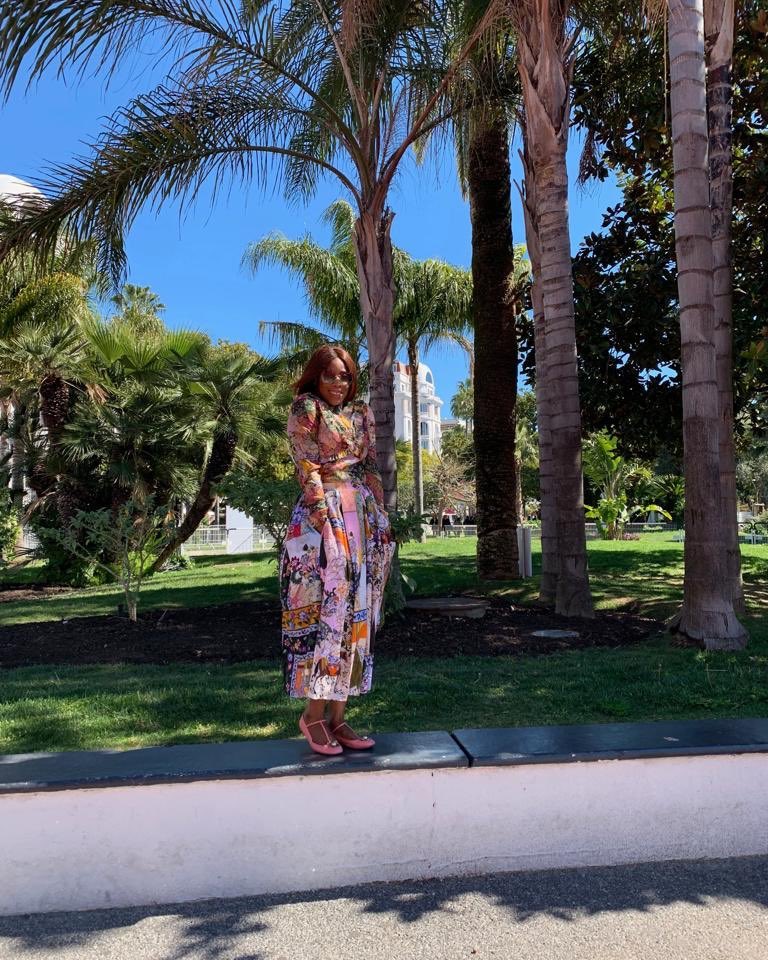 Photo Credit: @moabudu
Ini Edo Stuns On The Cover of Ibom Airline's "Fulcrum Magazine"
Ini Edo shines on the cover of the latest edition of Ibom Airline Magazine known as "Fulcrum Magazine".
The actress shared this amazing news via Instagram.
She encouraged her fans to read through the magazine as some scoop about the series "Shanty Town" she featured in will show you how the magic was made.
See the pictures below.
View this post on Instagram
New Video: TY Bello feat. Tomi Favored, Grace Omosebi & 121Selah — He Fights For Me
Nigerian singer-songwriter TY Bello has dropped the official music video for "He Fights For Me" featuring Tomi Favored, Grace Omosebi and 121Selah.
"He Fights For Me" is the second track on her recently released album "Heaven Has Come" and it was produced by TY Bello and Ko'rale.
Watch:
3 Iconic Tina Turner Songs of All Time
Iconic Queen of "Rock and Roll" Tina Turner has died at the age of 83.
Tina won eight Grammy Awards over the course of her career, and charmed the world with songs like "What's Love Got to Do with It", "It's Gonna Work Out Fine," "River Deep – Mountain High," "Nutbush City Limits", "Proud Mary" and a host of other songs.
Tina Turner may be gone but her songs will remain evergreen in the hearts of music lovers.
With a career spanning from the 1960s, Tina has amassed a catalogue of hits that have become staples in the world of music. Her music is a unique blend of rock, pop, soul, and R&B, and her performances are a testament to her unparalleled talent and showmanship.
Check out top 3 best Tina Turner songs of all time.
What's Love Got to Do with It
As one of Turner's most famous songs, "What's Love Got to Do with It" deserves all the accolades it receives. The electrifying beat and catchy chorus make this upbeat anthem unforgettable. But beyond its musical qualities lies the true meaning of this song – a celebration of love in all its forms.
We Don't Need Another Hero
Among her greatest hits is the iconic anthem 'Another Hero', which exemplifies her powerful voice and message. The song speaks to the human desire for a savior, but reminds us that sometimes we must become our own heroes.
Proud Mary
Proud Mary, one of Tina Turner's most iconic songs, tells the story of a woman seeking refuge from her current life. This classic rock tune boasts a catchy melody and powerful lyrics that have made it a fan-favorite for decades. With its uplifting message and unbeatable energy, Proud Mary remains an unforgettable addition to Turner's catalog.