Neither Skye Bank Nor Any Other Bank In Nigeria Is In Distress- CBN
The Central Bank of Nigeria (CBN) , has assured Nigerians that no bank in the country currently is in distress, including Skye bank whose management was taken over by the  CBN during the week.
This came in a statement through the acting-director of corporate communication for the apex bank Isaac Okorafor, on Wednesday it read that the rumors of financial crisis in the banking sector is an untrue reflection of the actual state of the sector.
"For the avoidance of doubt, the infusion of a new Board and Management for Skye Bank PLC is a proactive regulatory action meant to ensure that the bank does not continue to fail in its relevant prudential ratios. Neither Skye Bank nor any other bank in the industry is in distress," read the statement.
"Therefore, the CBN would like to request the general public to ignore speculations or rumours to the contrary as they could only be the handiwork of mischief makers who do not mean well for the Nigerian banking system and its economy.
"As the regulator of the industry, the CBN hereby reassures the banking and general public that their deposits remain safe in any Nigerian bank.
"There is, therefore, no need for panic withdrawals from any bank. Going by both the CBN's Examination Reports as well as analysis from market watchers, International Credit Rating Agencies, and Development Finance Institutions, the Nigerian banking industry remains strong in spite of the global economic challenges emanating from the collapse of global commodity prices.
"We therefore urge the banking public to remain calm and go about their normal businesses without panic. It is important that we do not create problems when none exists."
7 Marketing Limitations Of WhatsApp Channels
WhatsApp Channels have left many users dissatisfied as some of these users are experiencing frustration with the new feature. It appears that the feature could be more disappointing for marketing and branding purposes.
WhatsApp Channels represent a new avenue for both private users and businesses to send out broadcasts. Importantly, this feature provides companies with an innovative tool for leveraging WhatsApp as a platform for marketing and enhancing brand visibility and awareness.
WhatsApp Channels were officially introduced with a global rollout announcement on September 13, making them accessible in approximately 150 countries. However, some of the channel features might not be available to all users immediately.
WhatsApp is gradually introducing the feature to its user base, and there's an option to join a waitlist for individuals who wish to receive updates on when channels will become available to them. This gradual rollout allows WhatsApp to fine-tune and optimize the feature's performance while ensuring a smooth user experience for everyone.
WhatsApp Channels are a great way for businesses to send messages to a lot of customers at once. This makes it easier and cheaper for businesses to communicate with their customers, and it also helps them reach a wider audience.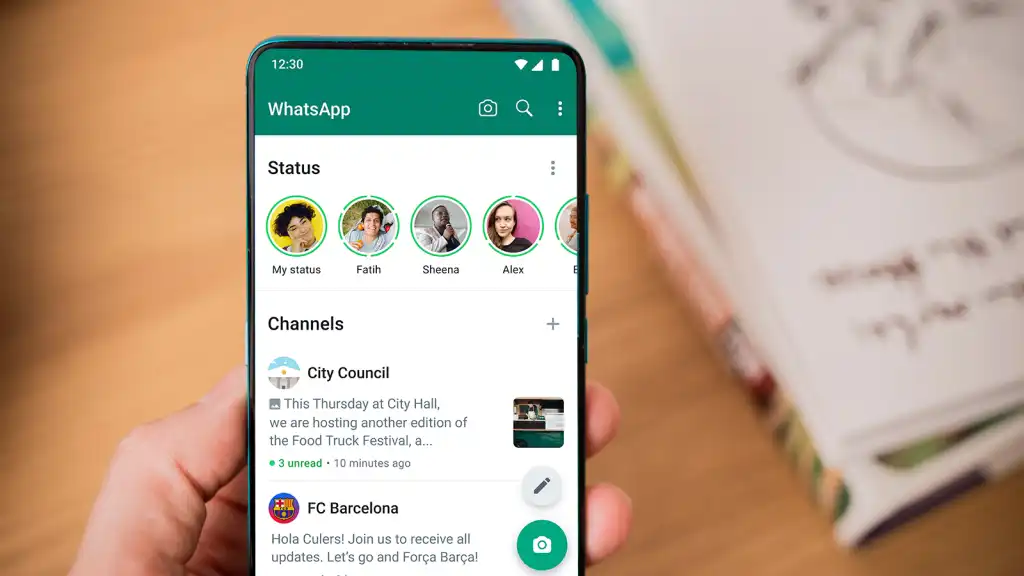 Businesses can use WhatsApp Channels to share important information with their customers, such as news about their products or services, special offers, and company announcements. This direct communication can help businesses build stronger relationships with their customers and make them more likely to buy from them again.
Can we create channels in WhatsApp?
Yes! To distinguish your channel and make it more distinctive, you can incorporate an image either from your phone or the internet to serve as a channel icon. Once you've completed this step, simply click "Create channel," and you're good to go. If you prefer to create a WhatsApp Channel, you can begin by opening the WhatsApp app on your mobile device and navigating to the Updates tab.
How do I create channels on WhatsApp?
To create a WhatsApp Channel:
Open your WhatsApp app and navigate to the "Updates" tab.
Look for the plus (+) sign located opposite to Channels and tap on it.
Select "Create Channel" to initiate the setup process.
Click on "Continue" and proceed by following the on-screen prompts provided by WhatsApp.
You will be prompted to add a name for your channel. This name can be changed at any time according to your preferences.
The availability of WhatsApp Channels and the specific steps involved in creating a channel may vary depending on your location and the version of the WhatsApp app you are using.
Be sure to refer to official WhatsApp documentation and guidelines for the most accurate and up-to-date instructions on creating and managing WhatsApp Channels.
How do WhatsApp Channels work?
They work similar to Telegram channels, allowing users to follow influencers, creators, and companies to receive their latest updates. These channels are housed in a separate tab. You can find them alongside status updates, providing a different space for following and staying updated with your chosen channels.
This separation makes it easier to manage and engage with the content from these influencers, creators, and companies without cluttering your primary chat interface.
What are the limitations of WhatsApp Channels?
Despite all the new news about WhatsApp Channels, they still have their limitations as they are not designed to function like alpha. See some of its limitations below:
1. Security and data privacy concerns:
WhatsApp Channels do not provide end-to-end encryption, which may raise data privacy and security concerns for businesses.
It is crucial to ensure compliance with local data regulations when using channels for business purposes.
2. Reduced message visibility:
The Channels have lower visibility compared to regular chat conversations. Users must either enable push notifications to receive updates or actively visit the "Updates" tab to access messages from channels.
Messages are displayed in chronological order, meaning older messages may not be immediately visible if users have received numerous updates.
Adding to the above, is that you have to wait to be authorized as a channel visible for search after creating the channels.
3. No automation features:
These channels lack automation features such as chatbots or message templates that can be used to streamline and schedule campaigns. This absence of automation can limit the scalability and efficiency of marketing efforts.
4. Limited targeting and personalization:
WhatsApp Channels do not support message segmentation or personalization. Messages sent through channels are uniform and go out to all subscribers without any customization based on individual preferences or characteristics.
5. Lower performance metrics:
The WhatsApp interface has now changed and would cause many people who are trying to catch up with the app to totally loose interest.
The status updates that now looks like an Instagram story makes it even harder for people to scroll. this may cause many online business to receive less views nd thereby cause a decrease in market sales.
Due to the channel format resembling a crowded email newsletter inbox, achieving the same high open rates (around 95%) and click-through rates (about 35%) as regular WhatsApp broadcasts may be challenging.
The new format may result in lower performance metrics in general.
6. Absence of analytics:
Currently, there is no built-in mechanism to track the performance of broadcasts sent through WhatsApp Channels. Marketers cannot access insights or analytics to measure the effectiveness of their campaigns.
7. Minimal user engagement/interaction:
Interaction with subscribers on WhatsApp Channels is restricted. While you can broadcast messages as push notifications, recipients cannot engage with these messages by responding to them. They can only react to them which is not totally ideal as a feedback.
WhatsApp Channels may be suitable for sharing content and broad reach, particularly for companies and influencers. But, they may not fully support more advanced marketing use cases that require automation, personalization, insights, and robust security features.
Marketers should carefully assess their specific objectives and needs when considering WhatsApp Channels as part of their marketing strategy.
5 Skills Women Need To Start A Business
To start up a business is not quite easy, there are so many obstacles that will await you but your drive to succeed should be dominate. Success doesn't come easily, the need to become gritty to succeed should be your aim. Ability to develop your mental strength and have a growth mindset is ideal.
Every woman that wants to grow, excel, start a business must have this but there are necessary skills that is required for every woman that wishes to start a business and there are:
1.  Determination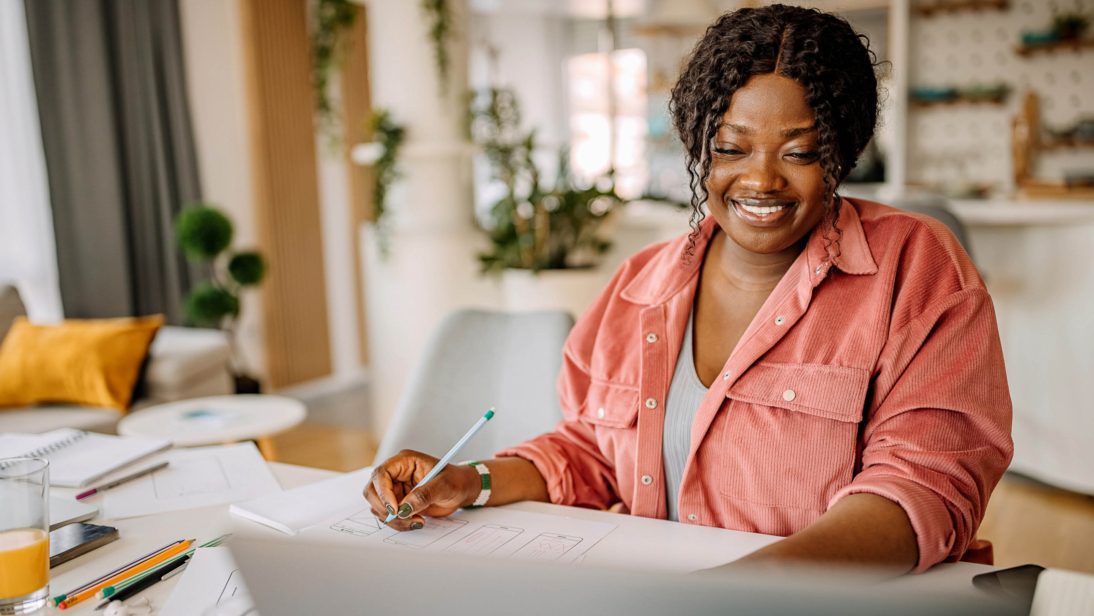 Starting a business is not an easy journey, it is a long process. You don't just start up your business today and become successful at same day, it takes time and patience. Sometimes you end up failing, gaining losses instead of gains but your ability to keep striving, working through that difficult phase is what determination is all about and women need to be determined in order to succeed. You need to take risks and when you fail don't quit rather keep working towards your long-term goal.
2. Leadership
This is a necessity; you need to have good leadership quality in order to lead your colleagues properly. Good leadership will help you build the right team to promote your business organisation.
3. Organization
This is a priority in every business. As a woman you need to ensure you have a plan, be able to state your business plans, targets, laying out your strategic procedure that will be effective in your company. You need to note the core values of your organization. Your business must be organised from the administrative department to the least you need to have core values, strategies, duties guiding the everyday activities that will take place.
4. Passion
This is seen as the driving zeal for something. Now you cannot just start a business you're not interested in; it is mostly likely to fail. Women need to be passionate about the business they want to start up in order to have the zeal of aiming higher in the labour market.
5. Financial Literacy
This is a very important aspect in any business. It is important to know that financial responsibility is important both in our personal and business lives. When starting a business, it is very important to keep tabs on your finances in order to have sufficient cash flow in your first year, but it is really important to have an idea of finances in order to understand the gain and losses your company might go through in order to find solutions for improvement.
Photo courtesy@Property pro.ng
5 Tips To Start A Business
There are so many things that comes in mind when you want to start a business.
Here are 5 tips that would be helpful and might come in handy when you want to start your own business.
1. Do what You Love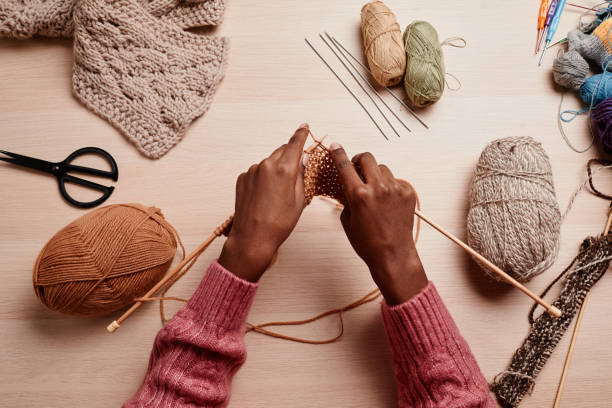 The driving power or force of an entrepreneur is the passion in them that drives them to do what they love. You must love what you're doing since you will be spending your time and energy nurturing the business.
2. Make Plans
Ensure that you create a business plan when you want to start up yours, this brings about understanding and helps you strategize important ideas for your business. Having a solid business plan is very important.
3. Source Of Capital
Always be aware that when you start a business, you won't become wealthy or rich overnight, you may not gain your profits immediately. However, it is advisable to have a source of capital in order to ensure of smooth-running system of your starting up process.
4. A Team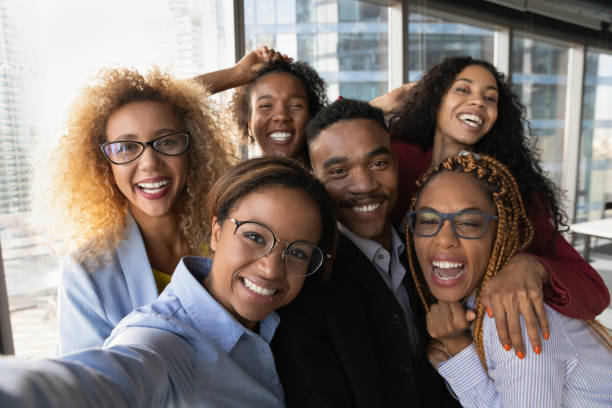 In business, you cannot do it all alone, you're not an island and you would require some level of support specifically a team that supports you and your ideas, you might require a mentor who can always guide and provide you with helpful advice. You might as well hire a consulting firm.
5. Network
Don't wait until your business officially starts before you make contact with potential clients, start now to promote your business and network yourself. This will give you some form of assurance.