Upcoming Blockbuster 'Ada Omo Daddy' Unveils Exclusive Preview
The megahit movie "Ada Omo Daddy" starring Mercy Aigbe, gave press and exhibitors an early look ahead of its much-anticipated December release. This increased excitement for the movie's debut.
Arriving on theatres December 15, 2023, "Ada Omo Daddy" promises to be more than a cinematic production; it will likely spark important social dialogues. The film, which was co-directed by Akay Mason and Adebayo Tijani, stars Omowunmi Dada in the title role of Ada and includes a stellar cast that includes Mercy Aigbe, Tayo Faniran, Sola Sobowale, Tomi Ojo, Charles Okafor, Chiwetel Agu, Dele Odule, and Morenikeji Gloria.
Get the latest and greatest updates right away! Join our exclusive Whatsapp Channel and never miss out on exciting news again.
Mercy Aigbe, who is also listed as an executive producer, shared her sincere feelings during a Q&A session to the project, emphasizing that the film addresses pressing contemporary issues, making it a project close to her heart.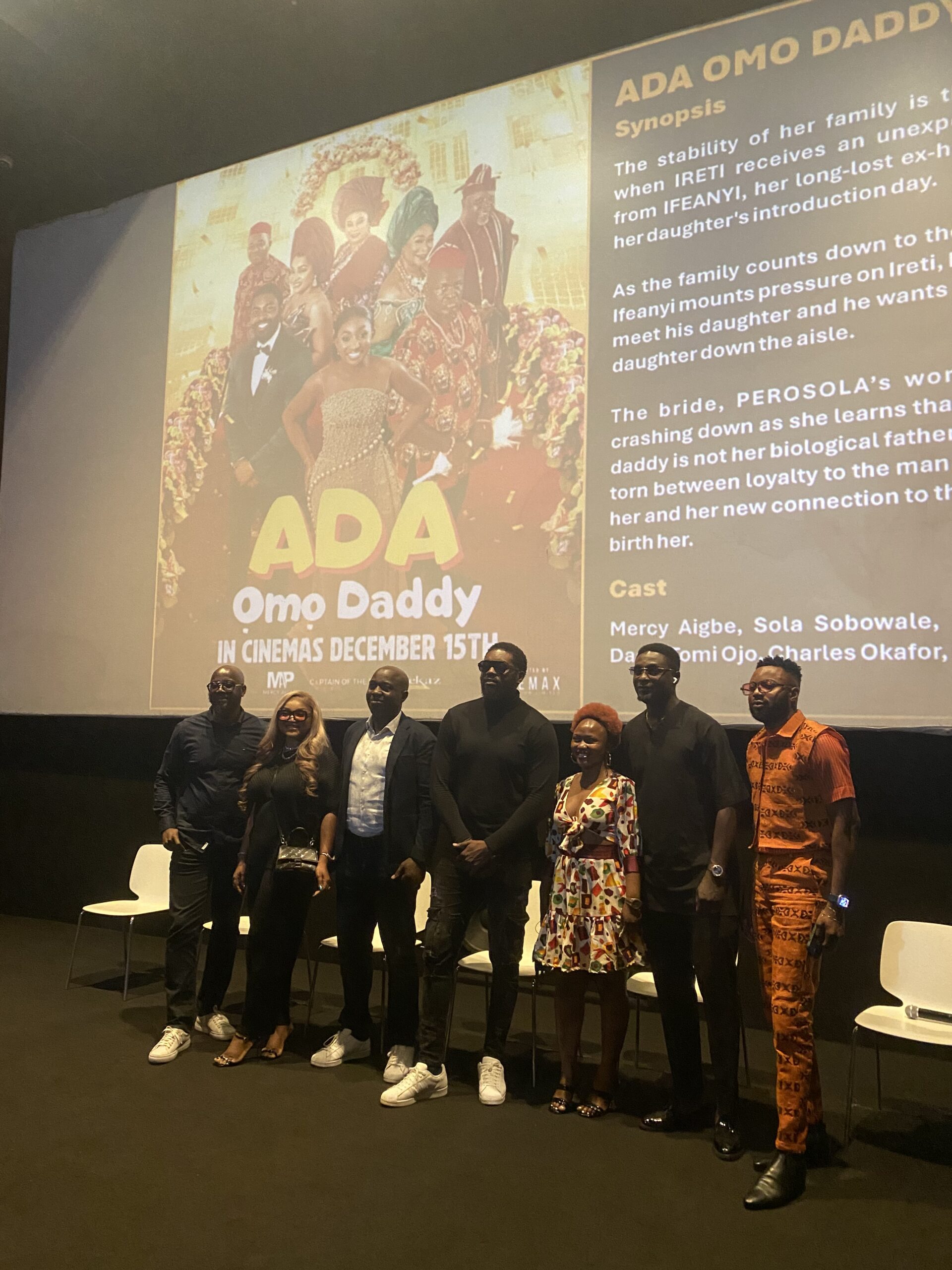 The official countdown to the film's December 15, 2023, cinematic release has begun, with Cinemax slated to distribute it.
Fans and industry insiders can anticipate an exciting reveal this Friday when the movie's poster and trailer details are unveiled, adding to the growing buzz around 'Ada Omo Daddy'. The movie is poised to leave a lasting impression on Nigerian cinemagoers come December thanks to its strong ensemble cast, compelling plot, and social relevance.
Watch video below.
Check out more movie updates here.
"Mami Wata" Ends The Year With A Cinematic Finale In Lagos
"Mami Wata" the critically praised black and white film by CJ Obasi, will have a special screening on Saturday, December 9, 2023, as part of the Surreal 16 Film Festival in Lagos, closing off an incredible year. In addition to showing the movie, the Alliance Auditorium event will include a conversation with Obasi regarding "Mami Wata's" cinematic journey.
The movie is set in the isolated West African town of Iyi, where the locals worship a mermaid goddess under the direction of Rita Edochie's character, Mama Efe, who acts as an intermediary for the community and the powerful water deity.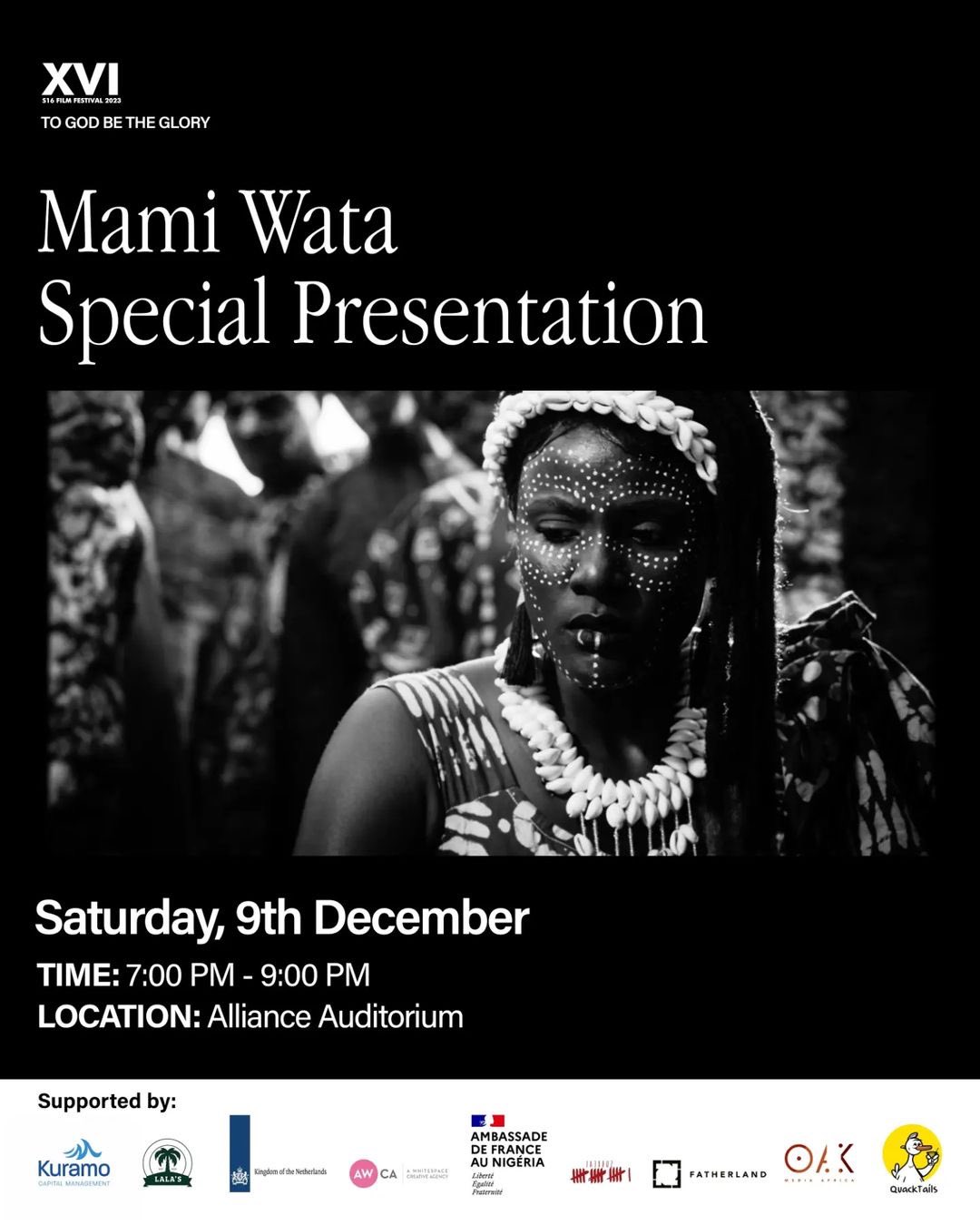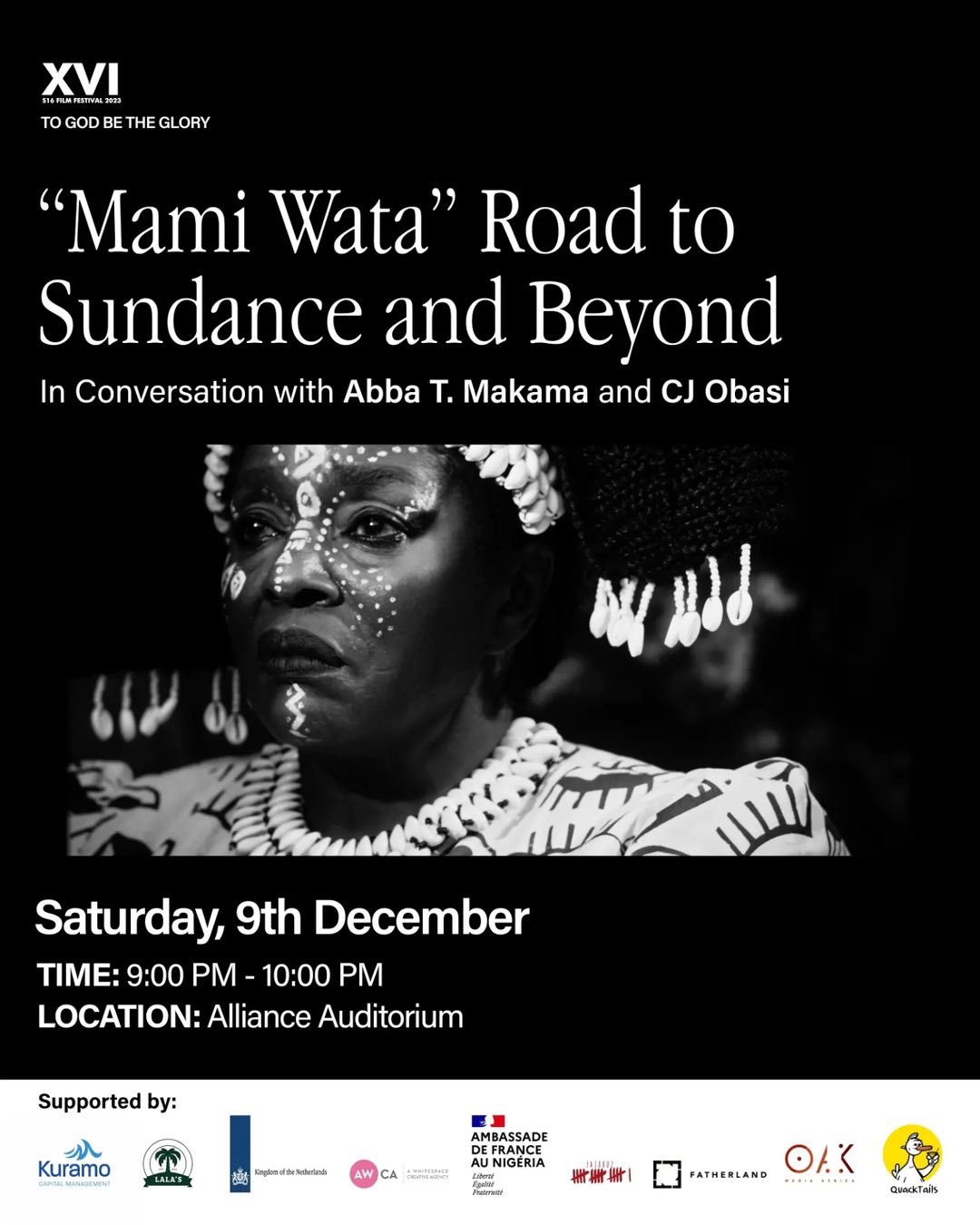 In a social media post, Obasi invited people to the Lagos screening and discussed the significance of concluding the year's run with his Surreal 16 comrades. Since its world premiere at Sundance earlier this year and its subsequent African premiere at FESPACO, the film has attracted a lot of attention. Notably, "Mami Wata" has been making waves across the globe, landing agreements and leaving a trail of destruction in its wake.
Get the latest and greatest updates right away! Join our exclusive Whatsapp Channel and never miss out on exciting news again.
One of the film's greatest achievements was being chosen on October 15, 2023, by the Nigerian Official Selection Committee (NOSC) to represent Nigeria in the 2024 Oscar competition. The movie will conclude the year with this last showing in its theatres after a fruitful theatrical run in Nigeria in September 2023 and a viewing in the United Kingdom in November.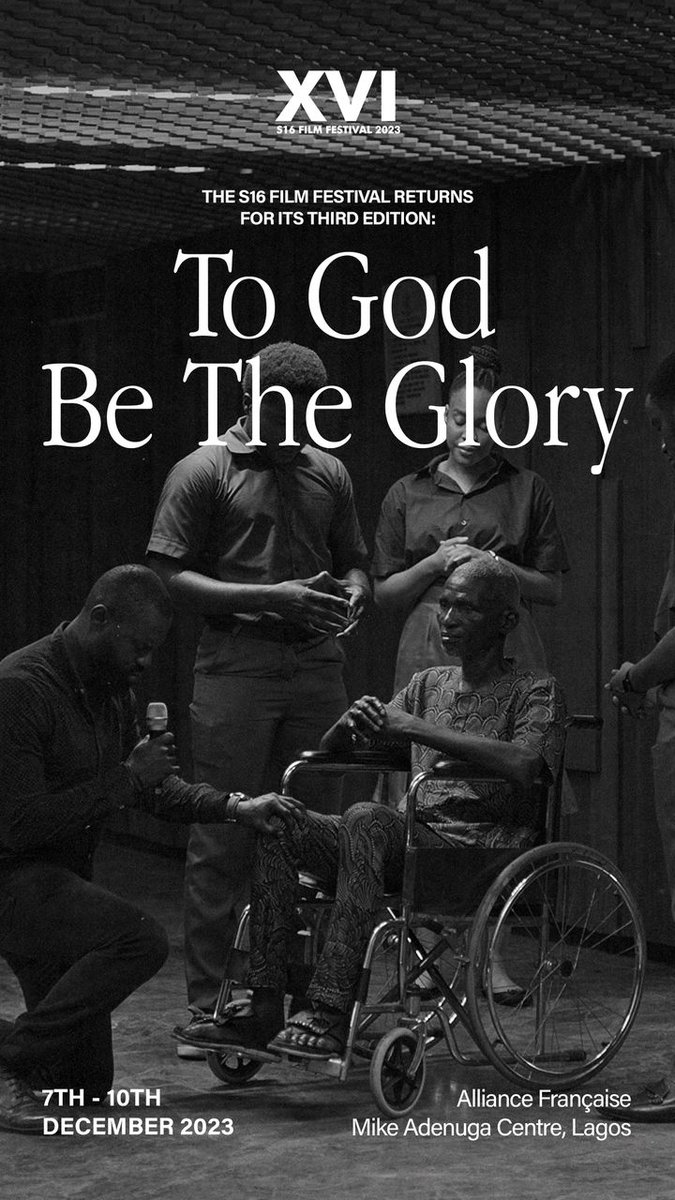 With its distinctive photography and gripping narrative, "Mami Wata" never fails to enthral viewers. Now, fans get the chance to interact with the filmmaker and explore the minute elements of this artistic marvel at the Surreal 16 Film Festival. The movie's transition from regional to worldwide acclaim highlights its cultural relevance and contribution to the world of film.
Check for more details here.
Netflix Unveils Release Date For Political Drama 'WAR: Wrath And Revenge'
With the official announcement of the release date for the highly anticipated series "WAR: Wrath and Revenge", Netflix has created the perfect environment for an exciting Christmas season. The show, which is a spin-off of the political thriller "Sons of the Caliphate" centres on Nuhu Bula's (Mofe Duncan) political rise in Kowa, which is aided and abetted by his wife Binta (Rahama Sadau), who is driven to ensure her husband's success. As the story progresses, Binta unleashes the wrath of a scorned woman in defence of her love after learning of her husband's intentions to get married again. This causes the narrative to take a dramatic turn.
The series was previously hinted at by Netflix as one of seven projects that would be released between the end of 2023 and the start of 2024. The official trailer, unveiled on November 30, offered a glimpse into the riveting drama that audiences can expect.
Get the latest and greatest updates right away! Join our exclusive Whatsapp Channel and never miss out on exciting news again.
With a cast that includes Yakubu Mohammed, Patrick Doyle, Ayoola Ayolola, Ifeanyi Kalu, Daniel Okosun, Bikiya Graham Douglas, Maikudi "Cashman," Mickey Odeh, Sophia Muhammed, Uzee Usman, Padita Agu, and Ahide Adum, the show was scripted by Karachi Atiya and directed by Dimbo Atiya.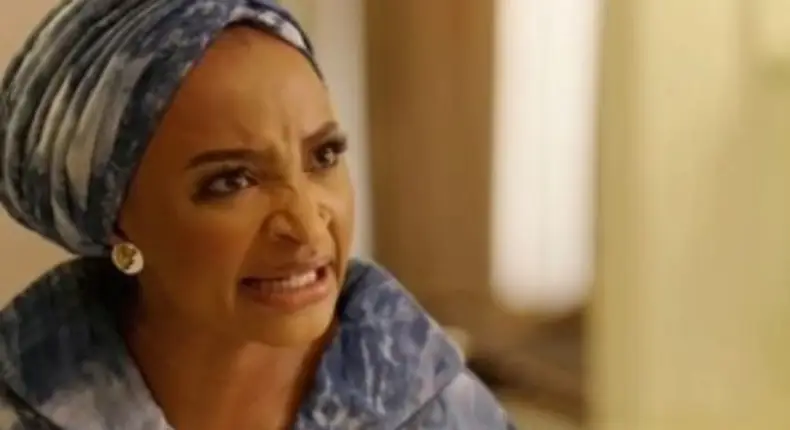 The lead producer of the Ebony Life Studio, Mo Abudu is the executive producer of "WAR". However, December 28 is the scheduled release date, and viewers can expect a suspenseful holiday series. This announcement completes a double feature, as the director also plans to release "Oloture: The Journey" which is anticipated to premiere in the upcoming year.
Watch the trailer below:
Check out more movie updates here.
"No Way Through" Premiering On Amazon Prime This December
Inkblot Productions has officially confirmed the release date of their upcoming Nigerian crime thriller, "No Way Through" in a much-awaited announcement. The film promises a dramatic and compelling story and is scheduled to debut globally and exclusively on Amazon Prime Video in December.
Funke Akindele, Chidi Mokeme, Chioma Chukwuka, Ikechukwu, Nengi Adoki, Seun Ajayi, Jr. Pope, Eso Dike, Roberta Oroma, and Sheggz Olusemo are among the legendary Nollywood actors that appear in the film. With a cast this impressive, viewers can anticipate compelling performances that fully realise the gripping narrative.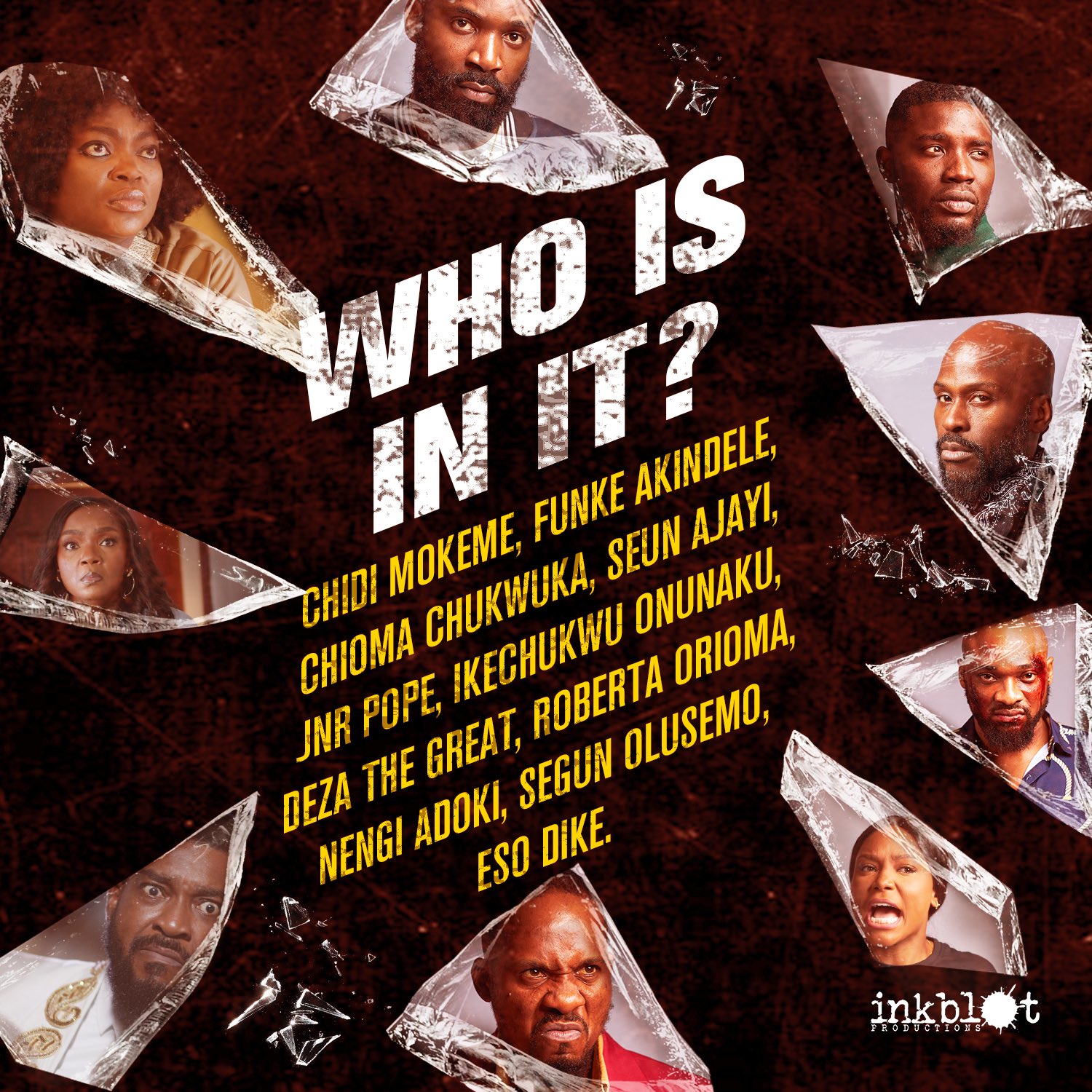 "No Way Through" is a film directed by Chinaza Onuzo, the CEO of Inkblot, who also wrote the screenplay. It chronicles the struggles of Jolade Okeniyi, a single mother. Her primary source of revenue comes from her job as a driver for a nearby drug gang. After being detained by the police, Jolade is forced to make the difficult decision to turn informant against the cartel to save her freedom and keep her daughter safe, even if doing so could put them at risk of the cartel's lethal repercussions.
Get the latest and greatest updates right away! Join our exclusive Whatsapp Channel and never miss out on exciting news again.
In expressing his enthusiasm for the research, Onuzo emphasised the chance it presented to investigate the extent people will go to to protect those they care about. In particular, he highlighted the emotional impact of the movie's examination of a mother's love for her daughter.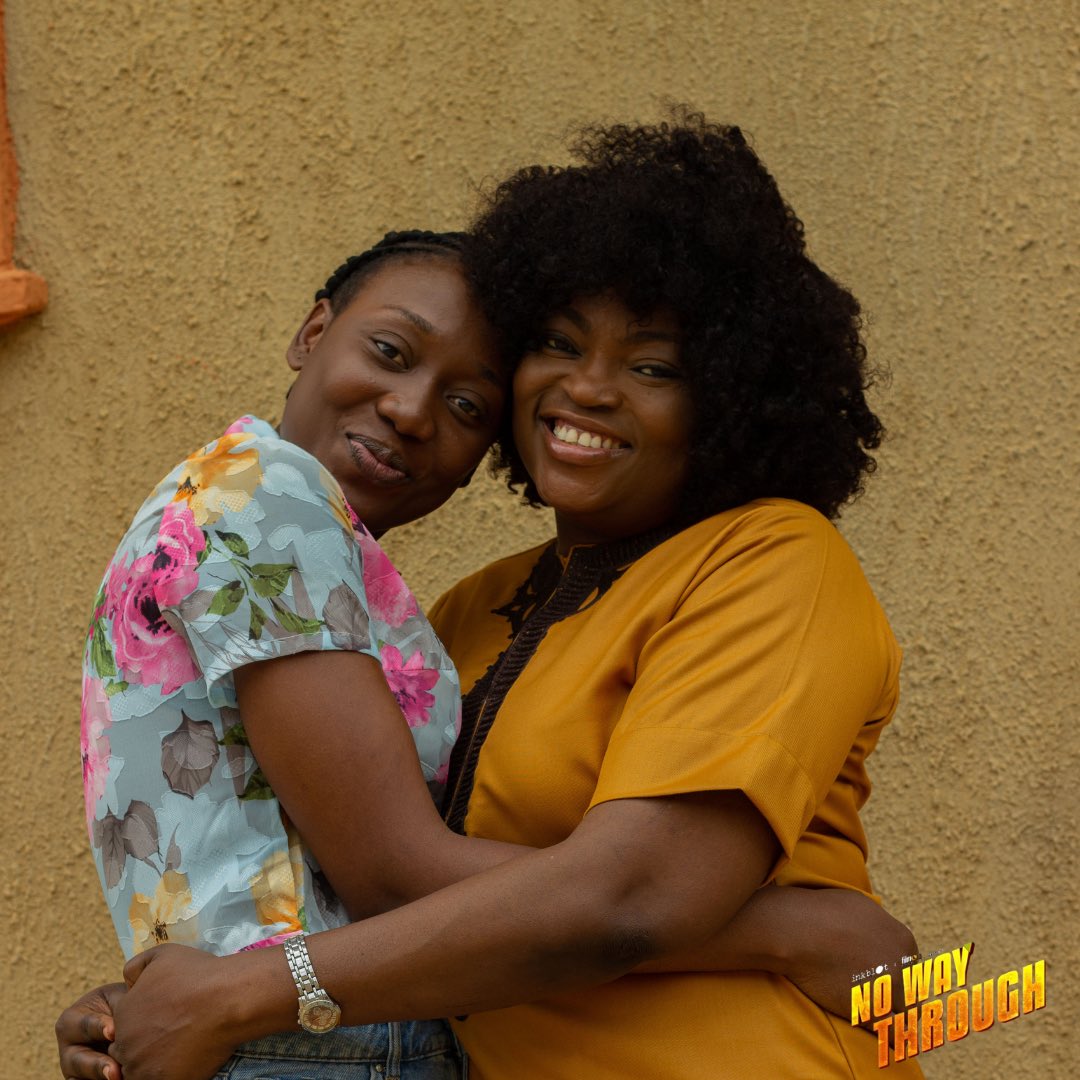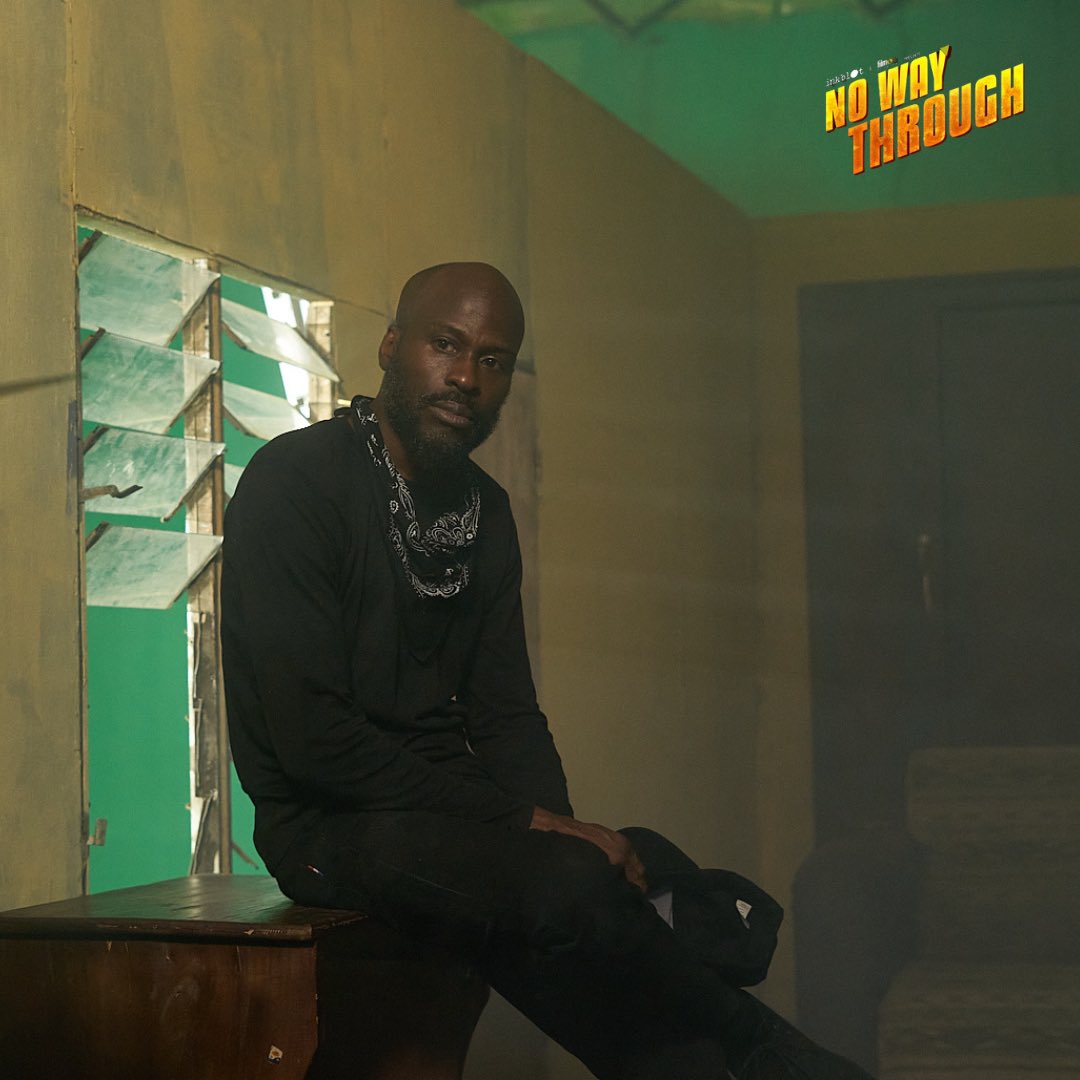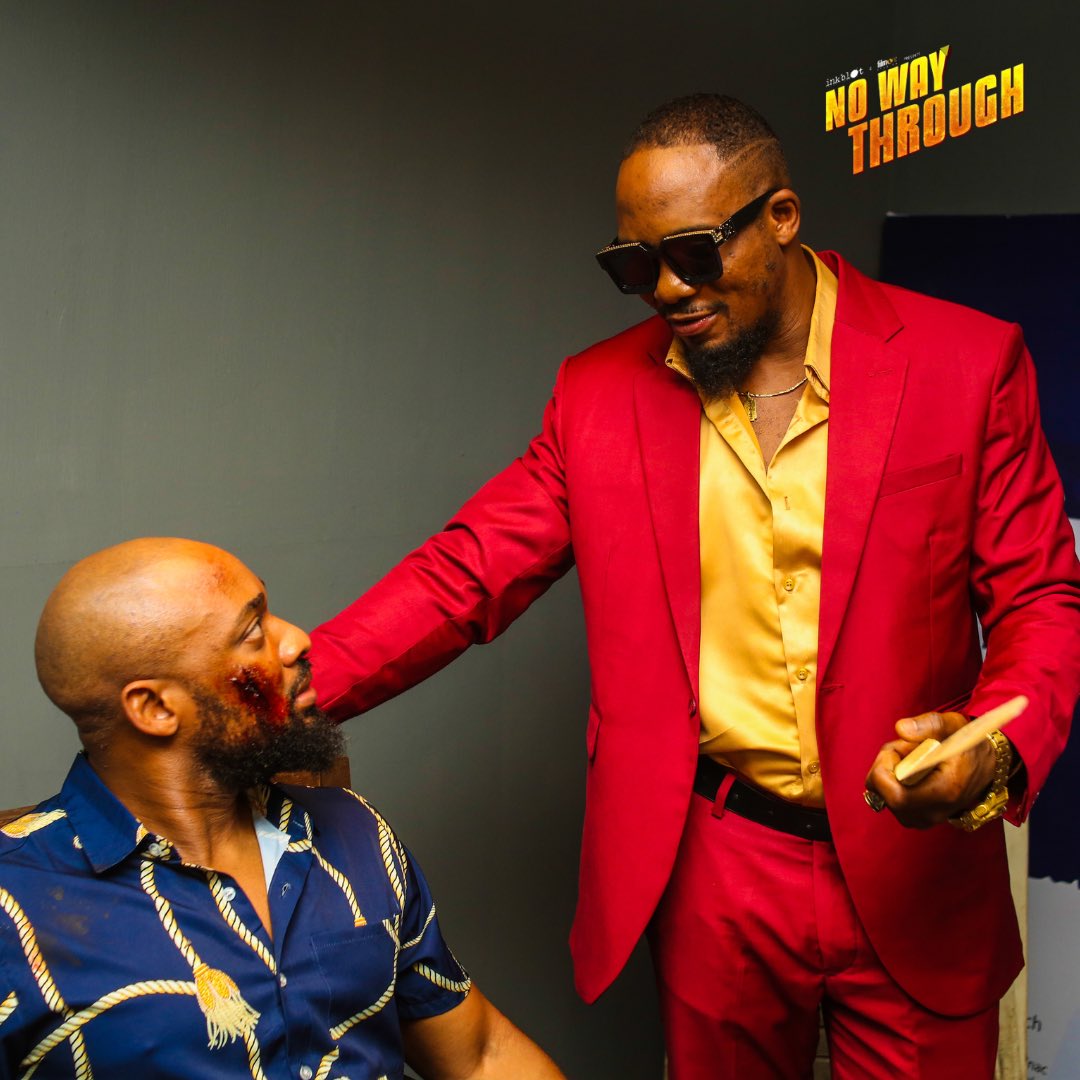 The director recognised Funke Akindele, Chidi Mokeme, and Chioma Chukwuka, the three leads, and praised the entire cast for their outstanding performances. Additionally, Onuzo thanked Film One Studios for working with them and Amazon Prime Video for enabling the movie to be seen by people all over the world.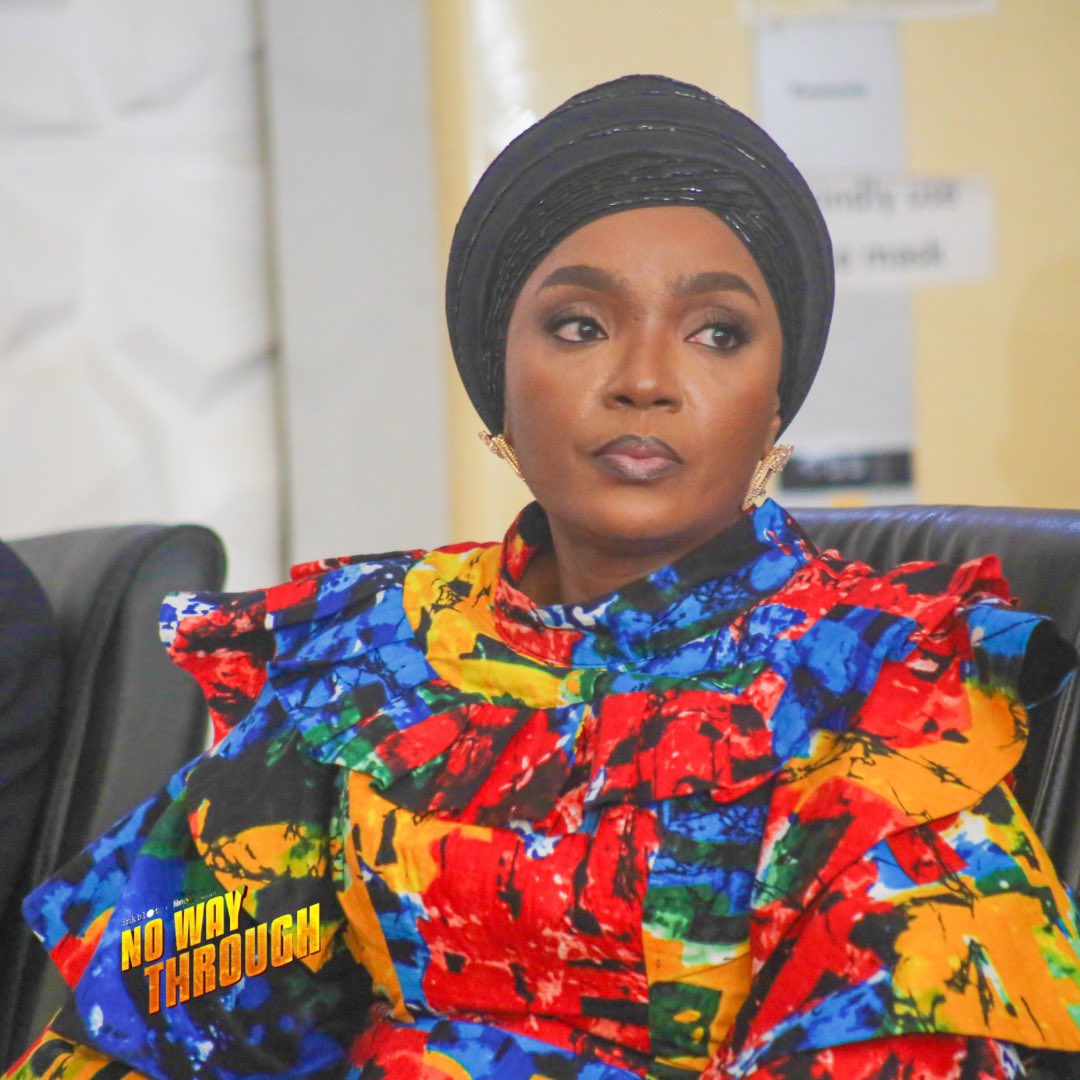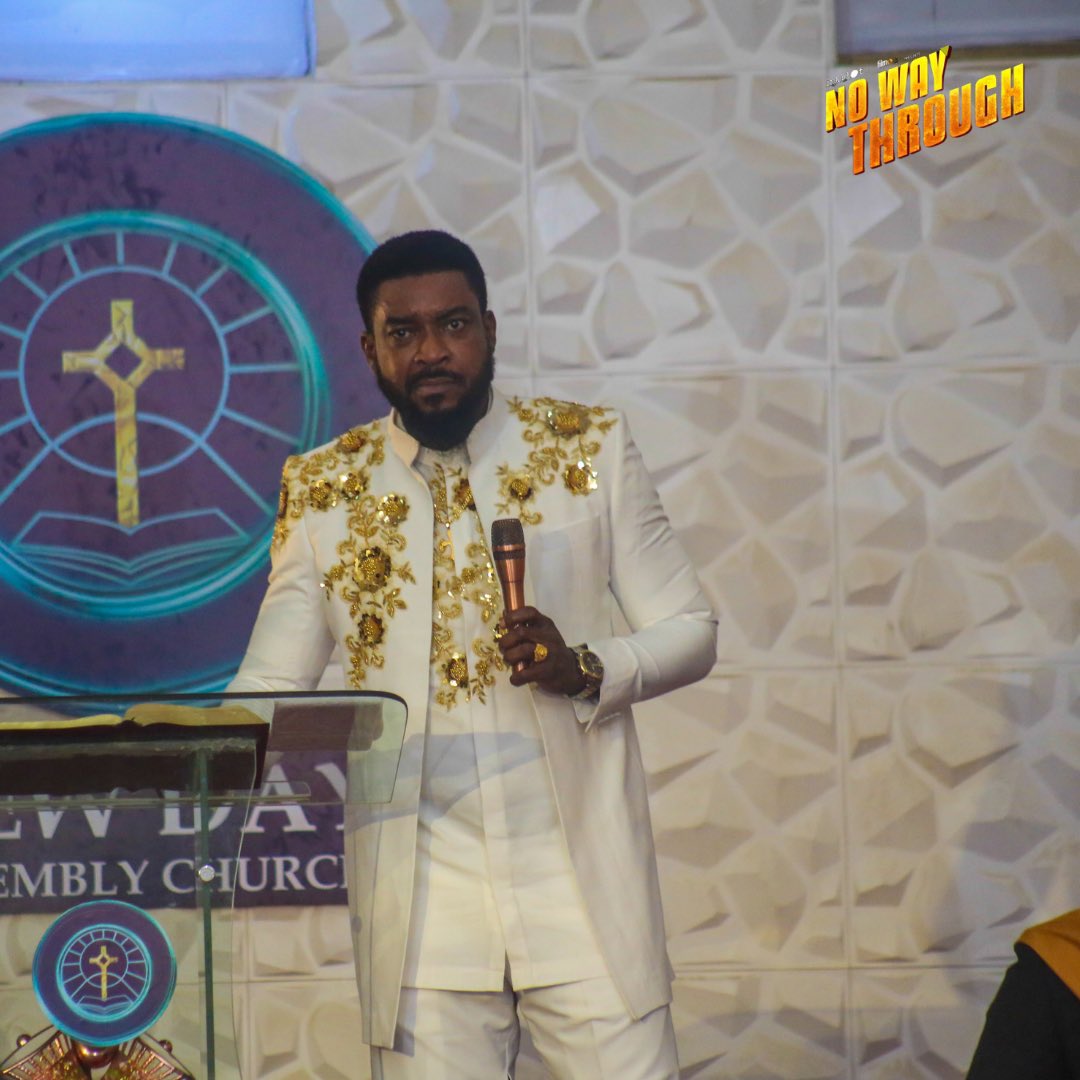 Furthermore, Inkblot Productions, renowned for emphasising the quality and execution of storytelling, has been successful lately with highly regarded films including the romantic comedy "Big Love" and the suspenseful thriller "A Weekend to Forget". "No Way Through" enhances the studio's library of gripping and diverse storylines.
Get ready for a powerful merger of crime, betrayal and action in No Way Through, out exclusively on @primevideonaija in December 🔥#NoWayThroughFilm pic.twitter.com/fkXPpjmKOS

— Inkblot Productions (@InkblotPresents) December 1, 2023
The film is set to enthral viewers in Nigeria and beyond as it delves into themes of family, selflessness, and the quest for independence. The cast's extraordinary talent and the focus on realistic grit make "No Way Through" an eagerly awaited addition to the crime thriller genre.
For more movie updates, check here.