Netflix Unveils Trailer Of Kunle Afolayan's "Ijogbon"
The highly anticipated trailer for Kunle Afolayan's next movie, "Ijogbon," has finally been released on Netflix, promising fans an adventurous and chaotic adventure. Since "Anikulapo," this is Afolayan's first full-length motion picture.
The film "Ijogbon" takes us to the rural village called Oyo Oke in South-West Nigeria, where the lives of four teenage boys take an exciting turn after they discover a bag of diamonds. As the jewels' legitimate owners look for their stolen goods, chaos results. As they work together to defend one of their friends and navigate the dangerous world of stolen diamonds, the youngsters find themselves thrown into a state of turmoil.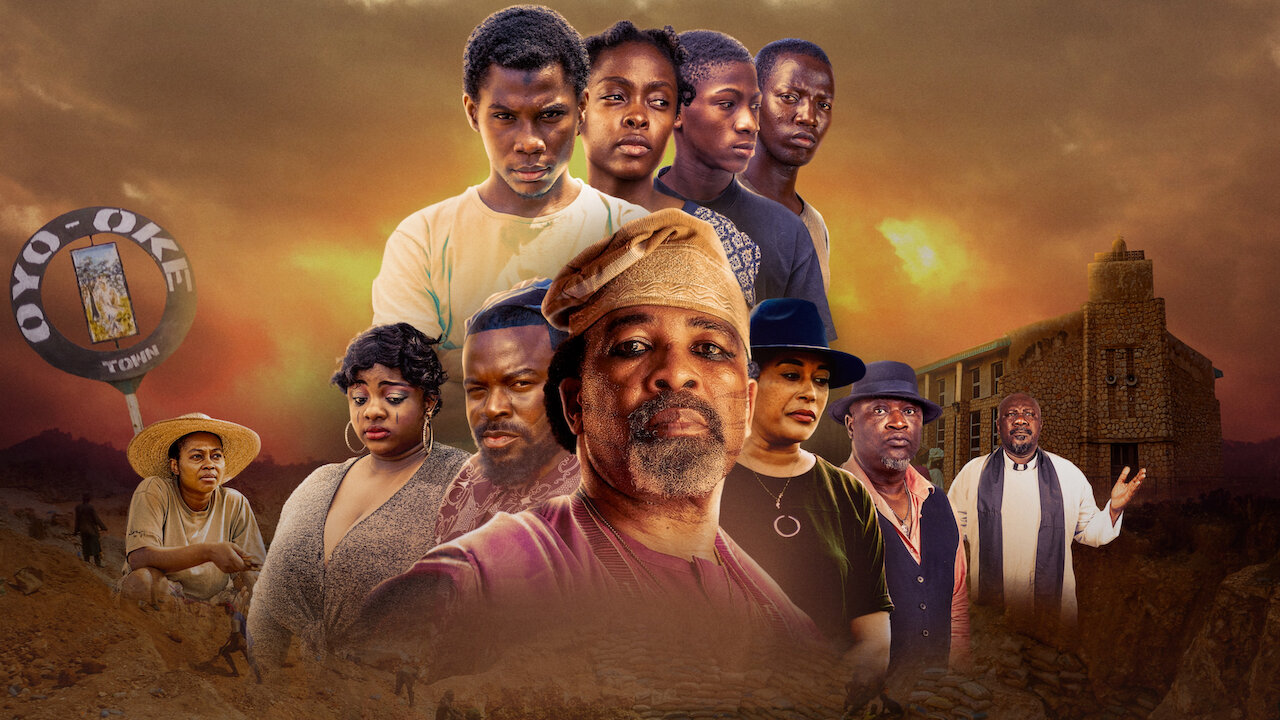 Kunle Afolayan Productions Film Village and Resort served as the location for the Kunle Afolayan-directed coming-of-age adventure movie. The four buddies who serve as the centre of the dramatic story are portrayed by a great ensemble cast that includes Ruby Akubueze, Kayode Ojuolape, Fawaz of Ikorodu Boiz, and Oluwaseyi Ebiesuwa.
Gabriel Afolayan, Adunni Ade, Manuel Bimbo, Yemi Solade, Sam Dede, Gregory Ojefua, Saeed Mallam, Femi Branch, Femi Adebayo Salami, and Dorathy Bachor are among the outstanding supporting actors in "Ijogbon."
View this post on Instagram
Written by the skilled screenwriter, Tunde Babalola, "Ijogbon" is one of the seven intriguing films unveiled by Netflix in August 2023. It is slated to make its debut on the streaming platform on October 13, 2023.
As Kunle Afolayan's first feature film since "Anikulapo" in 2022, there is palpable excitement in the air, and audiences are eagerly anticipating what this award-winning filmmaker has in store for this latest cinematic endeavour.
See the trailer below.
Netflix Set To Premiere "The Black Book" Starring RMD, Ireti Doyle, Sam Dede
A thrilling new addition is about to make its mark in Nigerian cinema. "The Black Book" starring Richard Mofe-Damijo (RMD), is poised for its eagerly awaited Netflix debut on September 22.
"The Black Book" explores the turbulent history of military dictatorship, drug trafficking, and politics in Nigeria via the perspective of a retired hitman.
The movie, which is directed by Editi Effiong, known for his earlier films like "Up North" and "Fishbone," has an ensemble cast that includes renowned performers like Alex Usifo, Sam Dede, Taiwo Ajayi-Lycett, Denola Grey, Shaffy Bello, and Ireti Doyle.
The movie's producers, Anakle Films, refer to it as "Nigeria's biggest-budget film to date," with a budget that exceeds $1 million. The film's narrative centres on Paul Edima, a former hitman for the Nigerian military and drug cartel who made a lasting impression by taking part in assassinations, coups, kidnappings, and narcotics operations.
The protagonist makes a dangerous bargain with his boss after receiving a harsh ultimatum: either kill a female journalist's child, whom he once spared or lose his own life. In exchange for his life and the child's safety, he hands over the fabled ledger known as "The Black Book," which contains proof against Nigeria's corrupt ruling class.
Edima is forced back into the world of violence after three decades of living a peaceful existence after his only son is murdered by a group of dishonest police officers from the infamous SARS squad. To hide the crimes perpetrated by a politician's son, this horrible atrocity was committed.
The film's director, Editi Effiong, emphasises the value of narrative by pointing out that Nigerians are skilled at crafting gripping stories. He calls "The Black Book" an African tale with universal appeal.
According to Effiong, the film provides an interesting and fictional viewpoint on the complicated past of Nigeria. He claims that great storytelling knows no boundaries and that this African story is ready to resonate with audiences everywhere. The movie has top-notch actors and gorgeous scenery, which help to tell this Nigerian story in realistic detail.
In ending, Effiong recognises Nigeria's great storytelling legacy and stresses the significance of using imaginative storytelling to tackle the harsh realities of military rule and corruption in the country's history.
"The Black Book" promises to be an enthralling film experience that illuminates a significant period in Nigeria's history while also providing entertainment.
See the trailer below.
Here Is The Thrilling Premiere Of "A Weekend To Forget"
"A Weekend To Forget" presented by Inkblot Productions, lived up to its promise of being a night filled with glamour, excitement, and a dash of mystery as it premiered on the 19th of September. The highly anticipated movie's premiere was nothing short of unforgettable.
Erica on the red carpet of #AWTF 💫 pic.twitter.com/IB1YxJNqX8

— S H ⚡ C K ! (@Shockng) September 19, 2023
However, "A Weekend To Forget" is not your run-of-the-mill film; it's a gripping psychological thriller that delves deep into the complexities of human psychology. The movie dares to explore the consequences that often accompany the pursuit of our darkest desires, unearthing the hidden and sinister aspects of our minds.
🟢⚡️Red Carpet: The Uche Montana beach vibes premiere of "A Weekend To Forget" in cinemas this Friday!

>> The feature from Inkblot is a gripping psychology thriller that explores the consequences that often come with chasing one's darkest desires as well as the sinister parts… pic.twitter.com/nnGOxRXUhz

— S H ⚡ C K ! (@Shockng) September 19, 2023
Celebrities made their grand entrances at the red carpet event, dressed elegantly and prepared to savour this exceptional cinematic experience. The already gorgeous evening was made even more exciting by the brilliant starry background.
The Face.
The Beauty.
The @EricaNlewedim
💫💫💫💫💫💫#AWTF in cinemas September 22nd

More: https://t.co/dpI4FQ6Tyd pic.twitter.com/Rqd7ncZ2Ba

— S H ⚡ C K ! (@Shockng) September 19, 2023
Notably, Erica, Stan Nze, Daniel Etim-Effiong and Neo Akpofure attended the premiere and added some star power to the already star-studded event. Fans and attendees were buzzing with excitement as a result of their presence, which increased the anticipation for the premiere.
💫Ladies and Gents, It's going down!

📌AWTF movie premiere has the best views as it premieres this night

>> Head over to our IG to see your faves and invited guest 🚀🚀 pic.twitter.com/EJ4PKuhIOc

— S H ⚡ C K ! (@Shockng) September 19, 2023
The audience members were treated to a gripping and challenging storytelling experience as they settled down for the evening. "A Weekend To Forget" examined the depths of human psychology while challenging perceptions and taking the audience on a cinematic trip.
🟢⚡️Red Carpet: The @NeoAkpofure at the beach vibes premiere of "A Weekend To Forget" in cinemas this Friday!

>> The feature from @InkblotPresents is a gripping psychology thriller that explores the consequences that often come with chasing one's darkest desires as well as the… pic.twitter.com/z0W9IB87Ga

— S H ⚡ C K ! (@Shockng) September 19, 2023
While the premiere has already taken place, it undoubtedly left a lasting impression on those in attendance, solidifying its position as one of the most talked-about events in the world of film.
If you would like to see more movie updates, check here.
First Look At Kenneth Gyang's Upcoming Film "This is Lagos"
"This is Lagos" is almost ready to enter theatres in December 2023. The movie focuses on the life of Stevo, a young man aspiring to succeed in the hectic, covert city of Lagos.
Kenneth Gyang, the film director, is well-known for his work on "Oloture" and has spent over a decade creating this particular project. He turned a short story by Crispin Oduobuk-Mfon Abasi into an upcoming movie in collaboration with Tom Rowlands-Rees and Jide Makinde.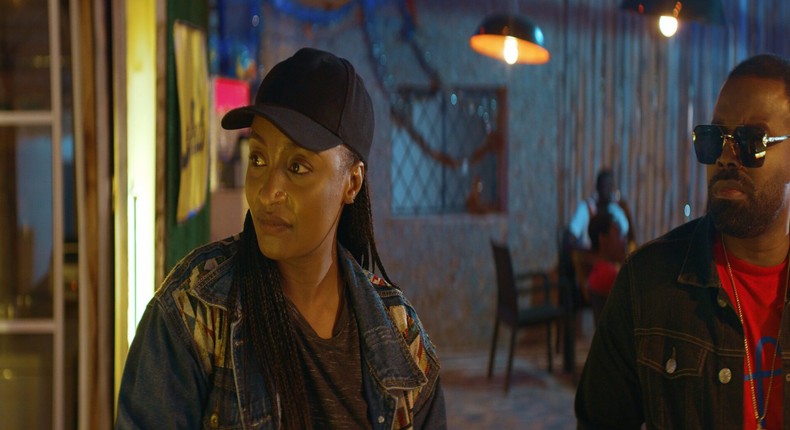 The cast is led by Gabriel Afolayan, who portrays the character of Stevo. Joining him are Ikechukwu Onunaku, Rahama Sadau, Kate Henshaw, Enyinna Nwigwe, Sani Muazu, David Jones David, Greg Ojefua, Mike Afolarin, Jibrin Homsuk, and Laura Pepple.
Gyang shared his deep connection to Lagos, stating,
"This is Lagos is my love letter, a personal project. I've already completed two films, but this one is my heartfelt ode to Lagos. As someone deeply rooted in the essence of the city, I wanted to capture the true spirit of Lagos…".
🟢⚡️Box Office: Mike Afolarin, Laura Pepple to star in "This is Lagos" – in theaters this December!

>> The feature directed by Kenneth Gyang portrays the captivating journey of Stevo, a young man with an insatiable hunger for super stardom in a city where everyone wears a mask… pic.twitter.com/adozRr1Tpk

— S H ⚡ C K ! (@Shockng) September 18, 2023
While examining Lagos' lively and dynamic life, the movie is anticipated to present a blend of drama and humour. While more information, such as the official poster and trailer, has not yet been made public, excitement is growing for this movie's December 2023 launch.
Check movie updates here.
View this post on Instagram