World Cup Africa Announces New Qualification Format
The Confederation of African Football (CAF) has introduced a revamped format for the qualification process leading up to the 2026 FIFA World Cup, aiming to elevate African football.
The new format includes a single stage of qualification that will span almost two years and involve all 54 African nations divided into nine groups of six teams each. The group winners will qualify automatically, while the four best second-placed teams will enter a playoff stage for an additional spot.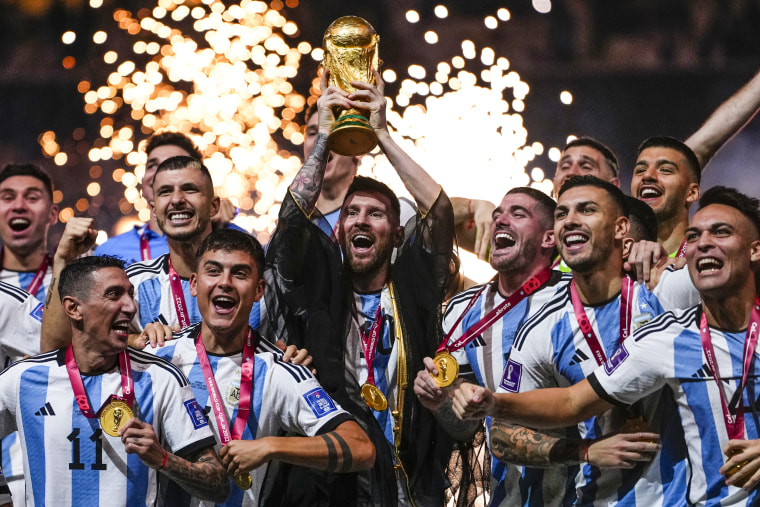 The qualification campaign will begin in November 2023 and conclude in November 2025, lasting a total of 23 months. This extended timeframe allows for a more comprehensive and competitive qualifying process. African nations, including Uganda, see the increased slots as a golden opportunity to make history, as no team from the CECAFA region has ever participated in the World Cup.
The 2026 World Cup, hosted by the United States, Canada, and Mexico, will feature 104 matches instead of the usual 64, with the final taking place on July 19. The new format will have 12 groups instead of the previous eight, and the knockout round will include the top two teams from each group, as well as the eight best third-placed teams.
Chelsea Faces Mockery Over September Goal Drought
Fans on social media are trolling Chelsea football club due to their goal-scoring drought since the beginning of September.
Despite significant investments in the team, Chelsea has not shown significant improvement in their performance, currently occupying the 14th place in the Premier League after only six games.
This lack of goals throughout September has led rival fans to make fun of Chelsea, with some suggesting that the club should choose a goal scored during training as their "Goal of the Month".
Despite the high expectations following the appointment of Mauricio Pochettino as the new manager and massive summer investment by the club's new owner, Todd Bohley, Chelsea has struggled to find the back of the net.
The team's goal-scoring troubles have included goalless draws against Bournemouth and a 1-0 defeat to Nottingham Forest. Most recently, Chelsea suffered a 1-0 loss to Aston Villa.
Chelsea's inability to score goals in competitive matches has left them without a contender for the "Goal of the Month" award, a fact that fans have used to tease the club on social media.
Some fans made the ironic suggestion that Chelsea should select a goal scored by their under-23 team, while others remarked on the team's inability to score in the entire month of September.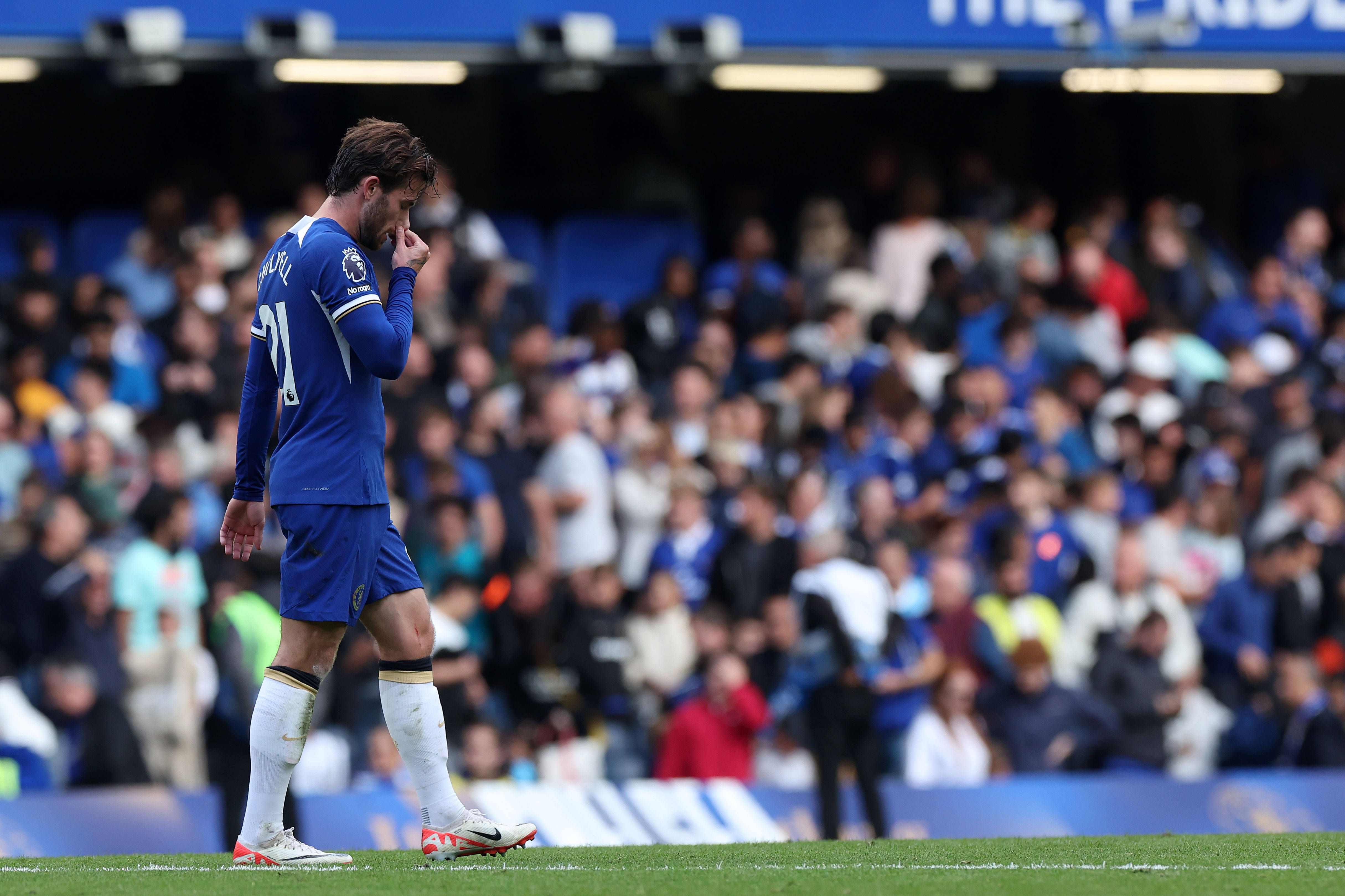 The situation has led to light-hearted comments and taunting from rival fans on social media platforms, as Chelsea's offensive struggles continue to be a topic of discussion. Chelsea's next opportunity to break their goal-scoring drought will be in their upcoming match against Brighton in the Carabao Cup. Will they overcome the goal drought or remain in the same pickle?
😂😂😂 pic.twitter.com/mXX39IynAt

— Tosin Taylor🇳🇬 (@Itstosintaylor) September 24, 2023
You paid 300M for these two 😂🤣🤣🤣🤣🤣🤣🤣🤣🤣🤣 pic.twitter.com/dPlDLfHAHh

— Kobi (@UTDKobi) September 24, 2023
All this boys but no points 😢 pic.twitter.com/I3PRvuoj3Y

— Ryån♣ (@DikeBryan2) September 24, 2023
Guardiola Declares Rodri As Europe's Best Midfielder
Manchester City's manager, Pep Guardiola, has made a bold statement by declaring that Spanish international, Rodri is the best midfielder in Europe, overshadowing the widely acclaimed Kevin de Bruyne.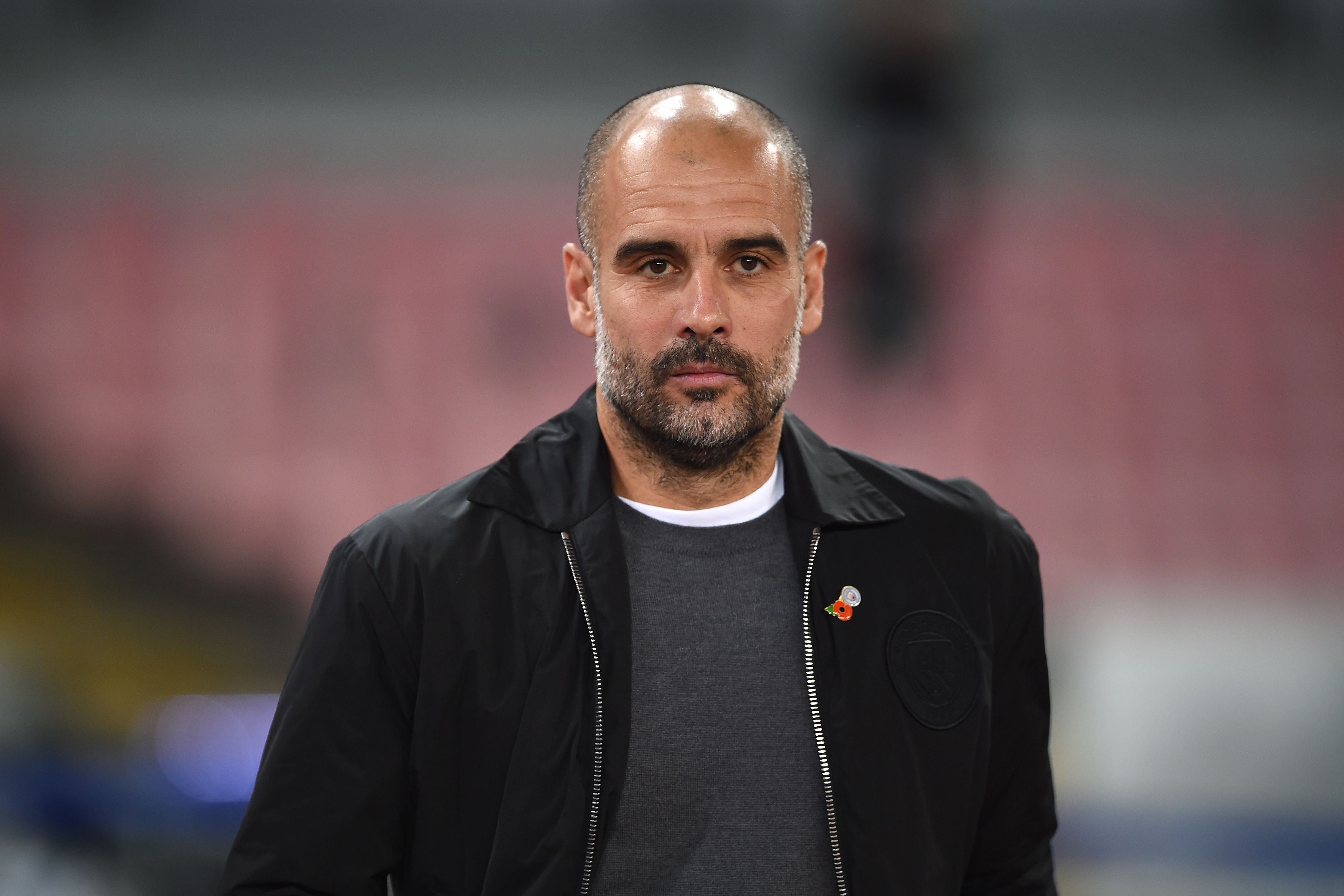 While many consider Kevin de Bruyne to be the premier midfielder in European football, Pep Guardiola, the manager of Manchester City, believes that Rodri Hernandez Cascante, commonly known as Rodri, holds that title.
Rodri, a 27-year-old Spanish international, joined Manchester City in 2019 after stints with Villarreal and Atletico Madrid in La Liga. Although he faced challenges in his debut season, he has since improved his performance and reputation.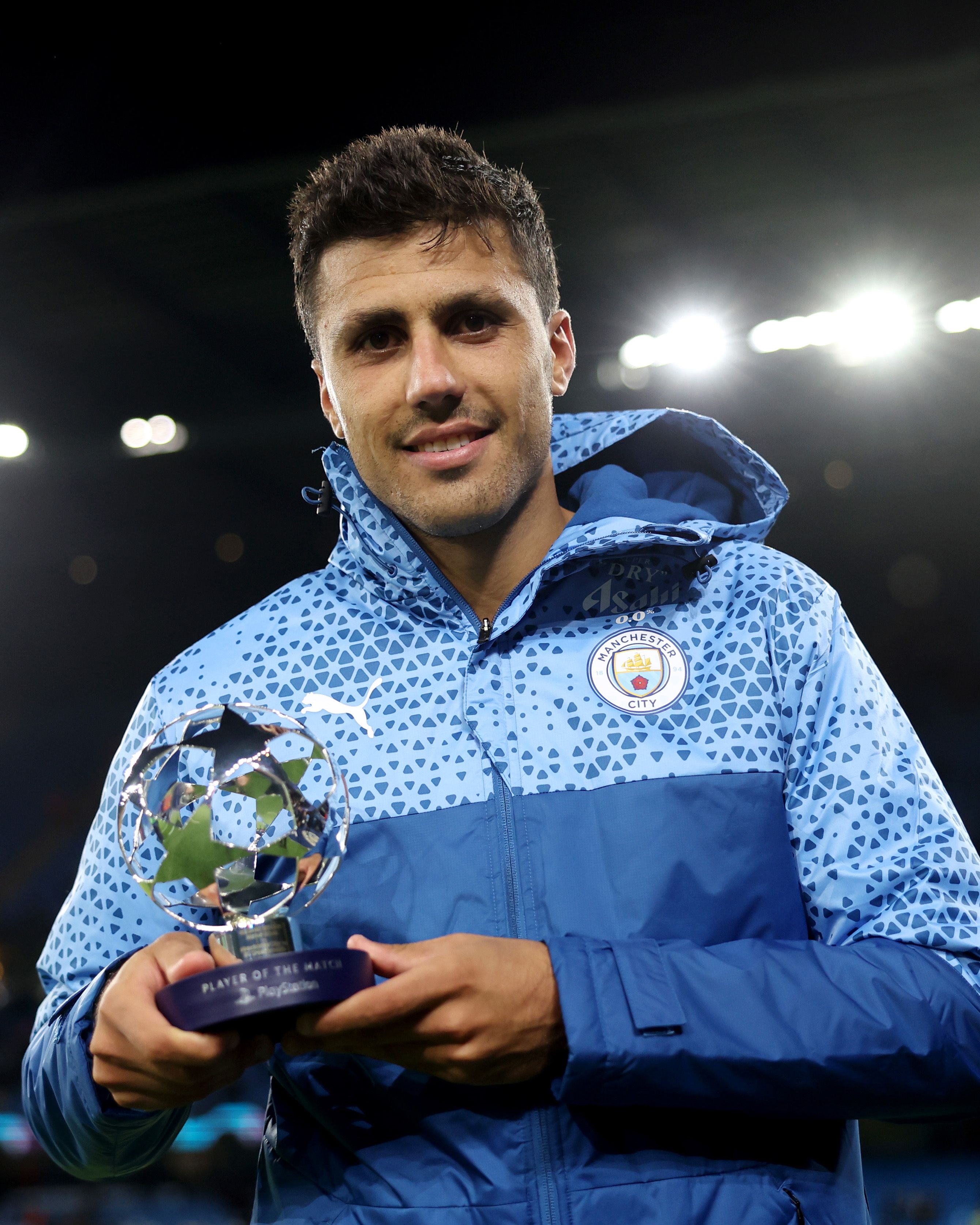 Rodri is primarily a vital player for Manchester City, acting as a defensive cornerstone for their backline and contributing significantly to the team's performance. He recently added goals to his repertoire, scoring significant goals that enabled Manchester City to win the Champions League for the first time ever. Additionally, he made a crucial contribution to their third consecutive Premier League championship.
Rodri scored again during their most recent Champions League game against Red Star Belgrade, enhancing his reputation as a quality performer. Rodri's qualities were praised by Guardiola, who claimed that he is the best midfielder right now. He also highlighted his development into a top-tier player and commended the club's choice to sign him.
Guardiola's statement underscores his belief in Rodri's exceptional skills and his pivotal role in Manchester City's midfield.
Check more sports updates here.
Burberry Summer Fashion Event In London Features Bukayo Saka, Eze, Son, And Wizkid
Burberry Summer Fashion event in London was a glamourous event featuring Premier League luminaries like Eberechi Eze and Son Heung-Min, along with the global music sensation, Wizkid.
The emerging Arsenal star, Bukayo Saka, recently appeared at the prestigious Burberry Summer Fashion Event in London which brought together not only football talent but also musical prowess.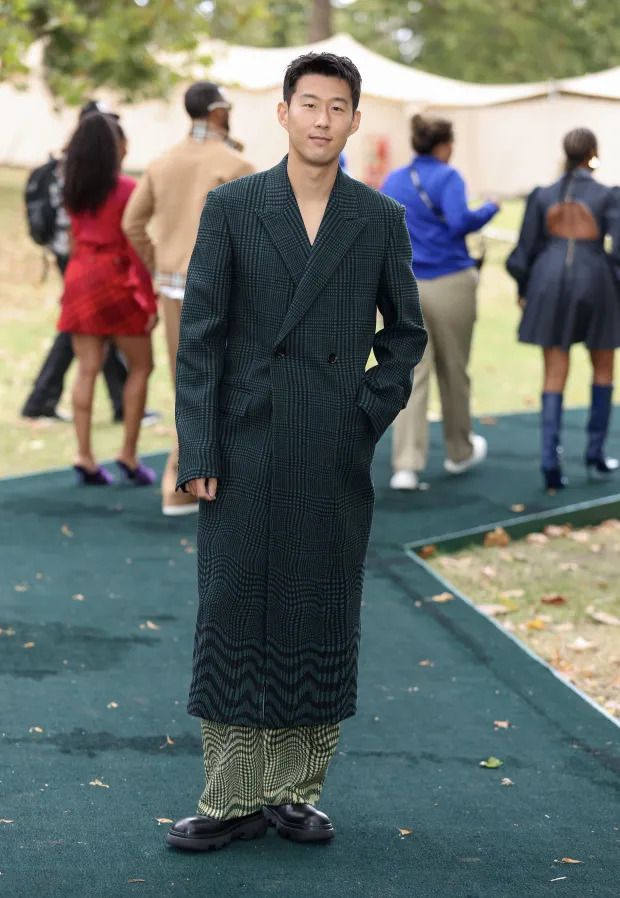 Each football player made a fashion statement that reflected their distinct sense of style. Saka and Son wore stylish all-black outfits that radiated refinement, possibly going for a more understated approach. Eberechi Eze, in contrast, stole the show with a colourful two-piece checkered suit that had a maroon top paired with eye-catching vivid red bottoms. Eze's choice of clothing not only displayed his sense of fashion but also his confidence to stand out in the crowd.
Wizkid and Bukayo Saka at the Burberry fashion show in London.

STARBOYS 🇳🇬💜 pic.twitter.com/0i4S6RU5k9

— NTS. (@NoteSphere) September 18, 2023
The presence of Wizkid gave this celebrity-studded event an additional dimension of intrigue. Wizkid brought his special brand of stardom to the occasion. His presence unquestionably raised the event's stature by merging the worlds of athletics and music in a captivating and memorable way.
Together, these Nigerian talents showcased their excellence not only in their respective fields but also in the realm of fashion and entertainment on this remarkable London evening.
😎✨ Son Heung-min, Eberechi Eze & Bukayo Saka were present at the Burberry summer fashion show! pic.twitter.com/hETLAiRsG9

— EuroFoot (@eurofootcom) September 18, 2023
Wizkid & Bukayo Saka at Burberry SS24. pic.twitter.com/RJju3PitiS

— The Top Charts ® (@topchartsafrica) September 18, 2023