Hero Lager Introduces People's Hero Initiative "URU DIA"
"True heroes are made of hard work and integrity." – Hope Solo. That's what the beer, Hero Lager is made of with its launch in 2012 the beer is now widely consumed in the country, known as the beer for the locals by the locals, with its progress over the years, Hero Lager has gradually climbed the succession ladder and in the process built a worthy brand for itself.
The Hero Lager is known for its numerous supports, funding for so many outstanding purposes like assisting young entrepreneurs, sponsoring the Nigerian Football Premier League and now it has finally dived into the Music Industry. The brand has introduced a platform known as the People's Hero Initiative or Uru Dia with the sole purpose of fostering an eco-system for creatives in the music industry.
The event took place at the Radisson Blu Hotel, Ikeja with so many guests and celebrities.
The Director of Legal & Corporate Affairs International Breweries Plc, Mrs. Tope Timi said during the opening remark.
" The brand creates opportunities for people to thrive and now we are experiencing a very new dimension in our brand support through the Uru Dia campaign, a platform for creatives to showcase their worth and get rewarded for it. Starting with the Music Industry, we've observed the lack of a thriving eco-system, our support will be of help to many talented creatives in the south-east and south-south regions of Nigeria. With this platform provided by Hero Lager, we look forward to a very significant impact which will be made in improving the creative industry and the society in general. Our brand has transformed the lives of many Nigerians promoting community and economic growth through various initiatives and impactful project like sponsoring the Nigerian football Premier League, a league that gives opportunities for young footballers to showcase their talents and pursue their dreams. Through the People's Hero Initiative, our Hero brand is providing a solid platform which will include funding and mentorship of fast-rising music artists in communities where we operate."
A panel was hosted to discuss the sole aim of the new campaign/platform, which included the Nigerian actor Mr. Nkem Owoh also a brand Ambassador of Hero Lager, Mr. Dubem Orji the Marketing Manager of Hero Lager, Nigerian rapper and brand ambassador of Hero Lager iLLBLISS  and other distinguished guests of honour.
Awards were given to the recipients of Uru Dia Campaign (People's Hero Initiative) which includes the veteran music artists; Ife, Kolaboy, Ikpa Udo, Zani, Sparkle Tee, Kodopearl, Dandizzy, Ifex G and music producers Major Bangz, Kezyklef and Bami.
See photos from the event below-
Tems Announces The Release Of New Single
Tems, the internationally acclaimed artist recognized for her pivotal role in Wizkid's chart-topping "Essence," has sent shockwaves through the music world by announcing the unexpected release of a new single on December 8, 2023. The Grammy-winning sensation decided to use her Instagram feed to exclusively inform her fans of this thrilling news. Within minutes, over 23,000 members were excitedly awaiting the surprise release.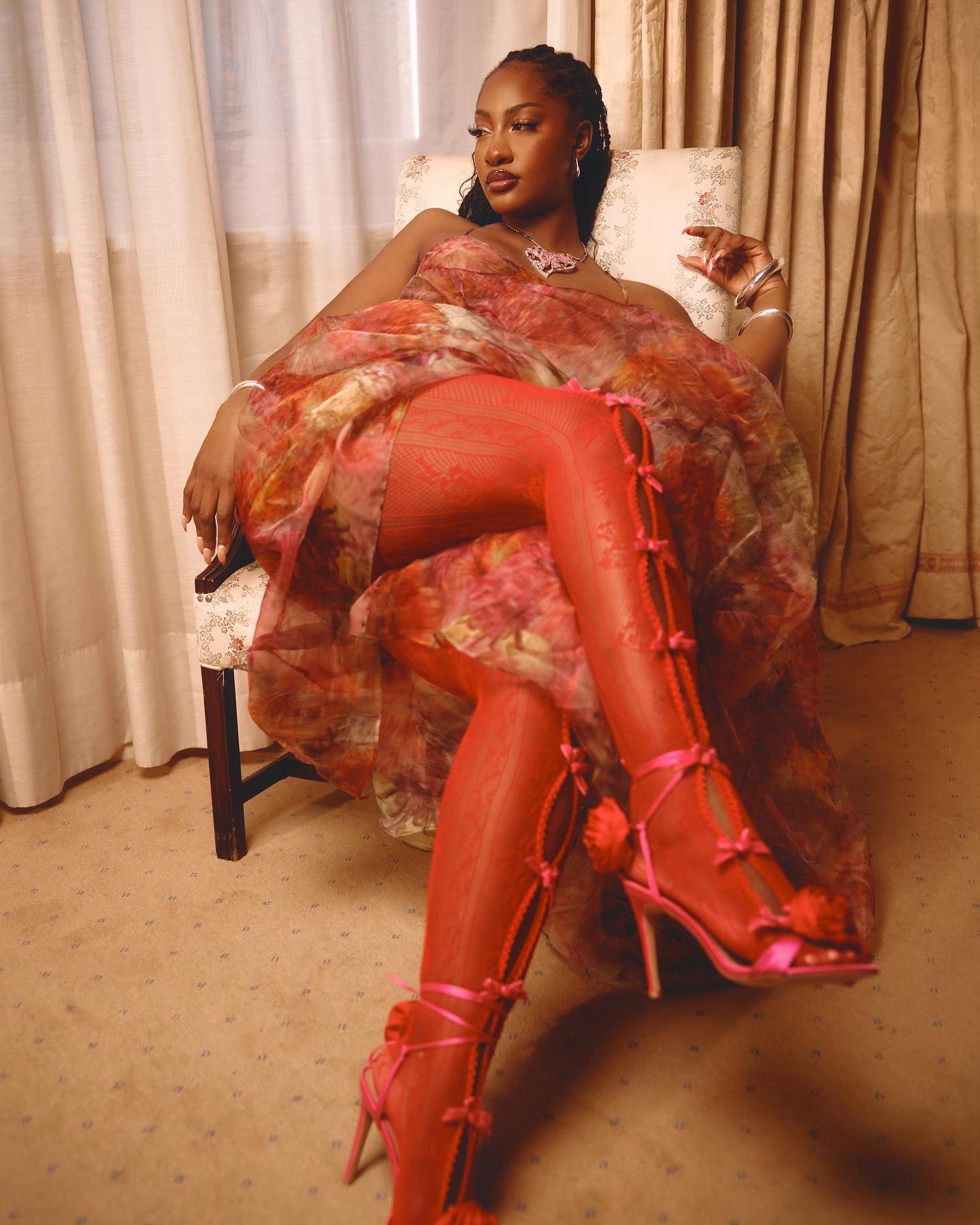 Tems has been making waves all around the world with her recent track "Me & U" which has her distinctive fusion of R&B and Amapiano. Her involvement with "Essence" catapulted her to global prominence, establishing her as one of Nigeria's most esteemed musical exports. She released "Me & U" an R&B and Amapiano blend, in October 2023, and it not only received a warm reception but also secured a spot in the top 10 of the TurnTable Top 100.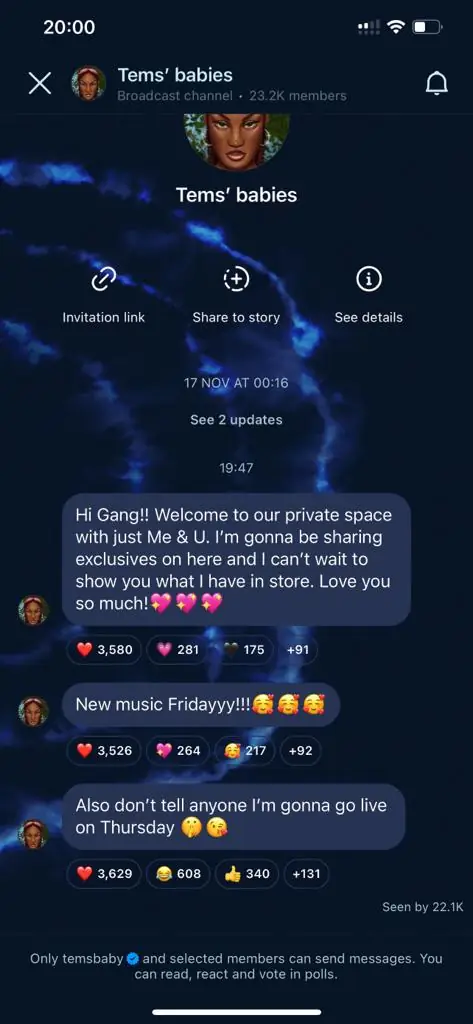 This surprising statement was made via the artist's Instagram account, which was intended to serve as a venue for exclusive news. One of the first significant disclosures on the site was Tems' expression of excitement about sharing what she has in store for her devoted fan base through this channel.
Get the latest and greatest updates right away! Join our exclusive Whatsapp Channel and never miss out on exciting news again.
With her Grammy award for Best Melodic Rap on Future's "Wait For U",  Tems became the first female Nigerian musician to break through and is still breaking boundaries today. Her abilities also extend to the cinematic world, as she was nominated for an Oscar for Best Original Soundtrack for the song "Lift Me" which was sung by Rihanna in the film "Black Panther: Wakanda Forever". The song was nominated for Best Original Soundtrack at the prestigious 2023 Oscars.
Tems is about to captivate audiences with her next single, which is sure to build anticipation. This unexpected release is a lead-up to her highly awaited debut album, which will be released in 2024. Tems is a trailblazer due to her rise from international acclaim to Grammy triumph and her Oscar recognition, and her future musical ventures will likely continue to influence the global narrative of Nigerian music.
If you would like more updates on music, visit here.
Wizkid's 'Essence' Receives Gold Certification In France
The worldwide Afrobeat phenomenon Wizkid is still enjoying the success of his 2020 hit song "Essence" which just achieved a new milestone by being certified gold in France. The certification, granted by SNEP, the official certification agency of France, honours the song's remarkable achievement of achieving over 15 million streams within the nation.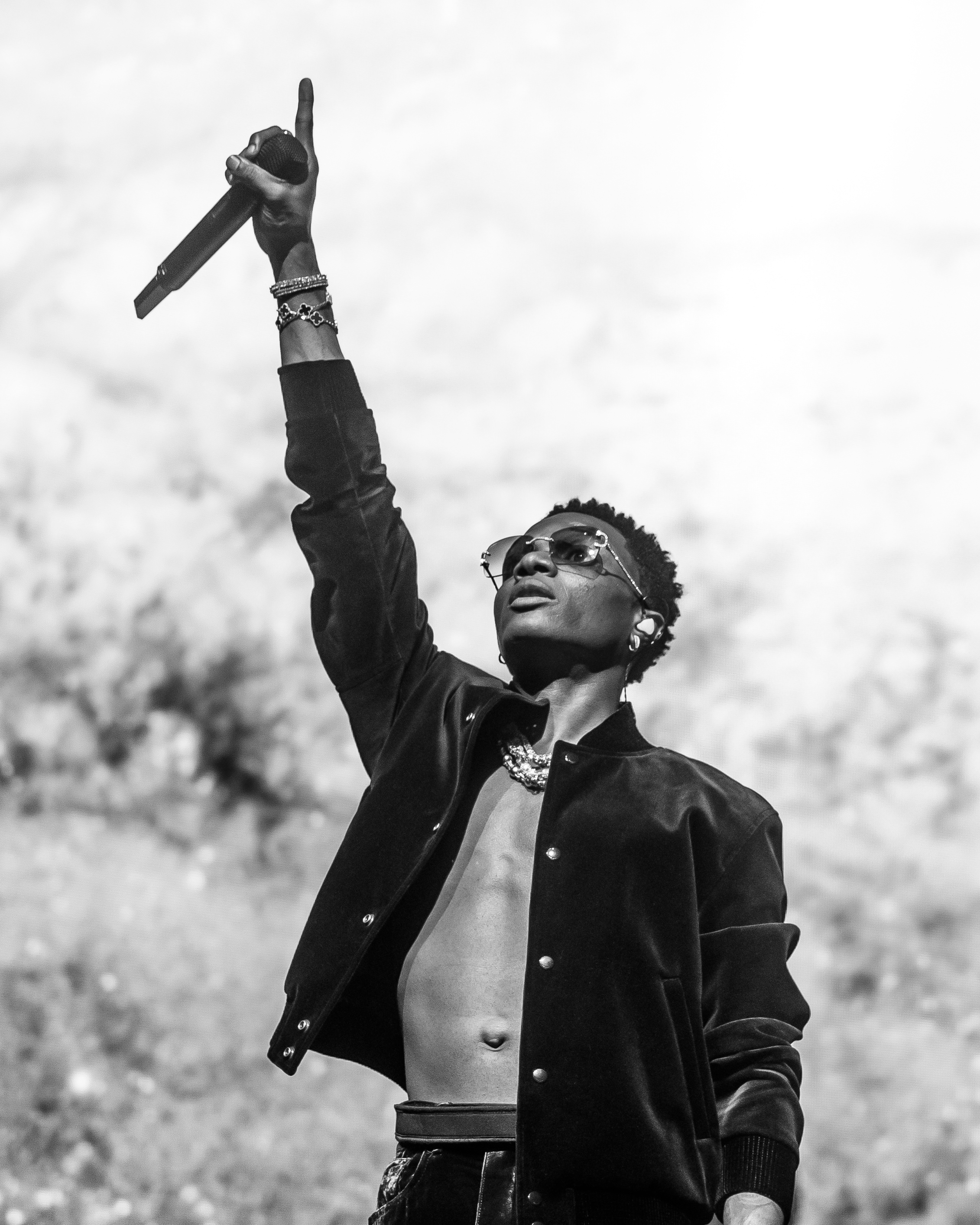 "Essence" which was released as a part of Wizkid's Grammy-nominated fourth album "Made In Lagos" has come to represent the Afrobeats genre's global dominance. 'Essence' has become one of the most certified African songs globally, and its recent gold certification in France is just the latest in a long list of foreign awards that demonstrate how successful it is beyond national boundaries.
Get the latest and greatest updates right away! Join our exclusive Whatsapp Channel and never miss out on exciting news again.
'Essence' reached unprecedented heights thanks to its collaboration with Tems and Justin Bieber, peaked at No. 9 on the Billboard Hot 100 and No. 16 on the UK Official Singles chart. Due to the single's widespread appeal, platinum certifications were obtained for it in South Africa, the United States, the United Kingdom, Switzerland, and Canada.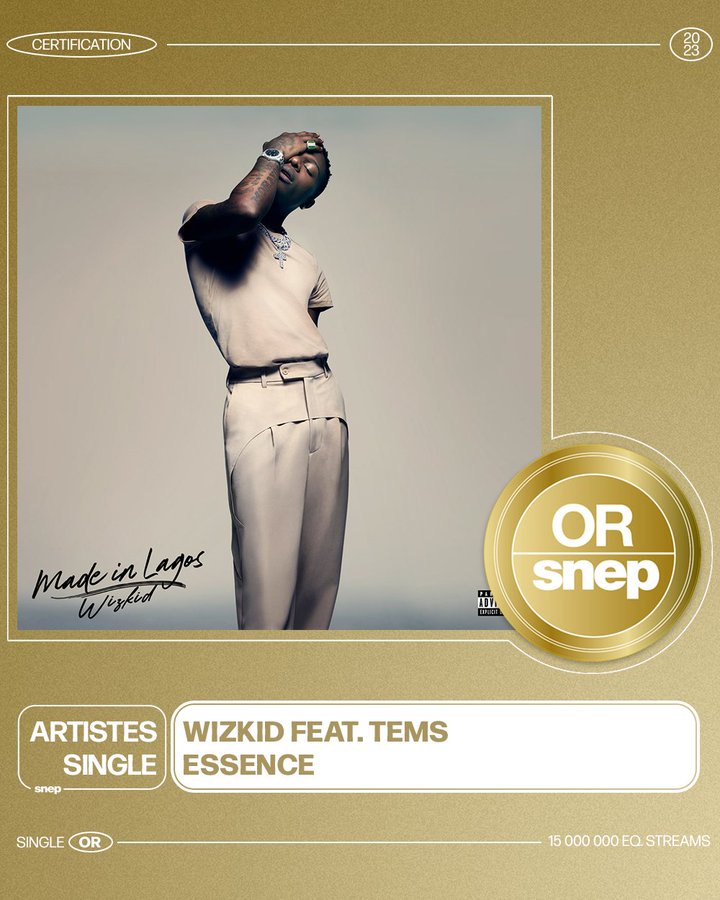 Le titre « Essence » de Wizkid & Tems est certifié Single Or ! 📀

15 000 000 équivalents streams 🎧

Bravo ! 👏 pic.twitter.com/zL9oGTDUCr

— Le SNEP (@snep) December 4, 2023
"Essence" not only topped the charts but also received positive reviews and was nominated for a 2021 Grammy Award in the Best Global Music Performance category. Wikipedia's entry for the song proudly lists its astounding ten award wins, which include the 2021 Soul Train Song of the Year and the 2021 BET Award for Best Collaboration.
'Essence' is a testament to the global acceptance of Afrobeats, even beyond its economic success. It shows how Wizkid can transcend cultural barriers and fascinate people all over the world. The song's global voyage gains a touch of French flair with the gold certification in France, adding yet another chapter to "Essence's" incredible success narrative.
For more news updates, check here.
Rapper Oladips Denies Death Hoax, Blames Qdot for Controversy
Oladips, a street-hop artist from Nigeria, has angrily denied rumours circulating that he staged a phoney death to support "Superhero Adugbo" his most recent album. Rather, he accuses fellow rapper Qdot of spreading false information. On November 30, 2023, Oladips expressed his annoyance on his Instagram story, claiming that bloggers and other people were fabricating the dispute to damage his name.
Oladips explained in his article that he never said in a video or post that the death announcement was a joke. He underlined that rumours and clout-chasing bloggers deceiving the public to get participation were the main sources of speculation on social media.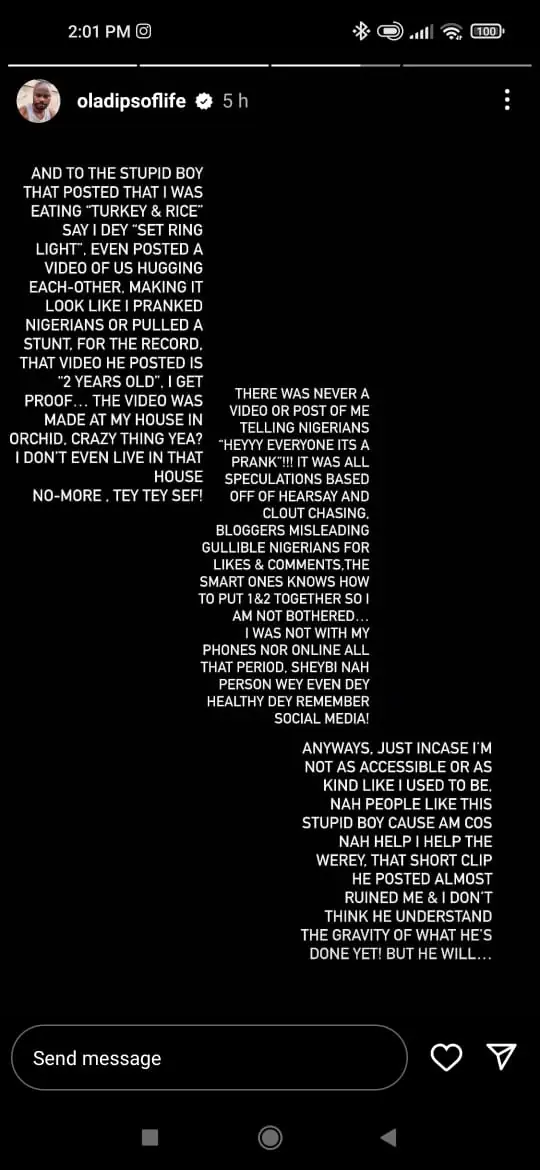 The rapper disclosed that he was struggling for his life at the time of the alleged death. He called Qdot out for posting 'My gee is alive' while his family didn't know the truth about him. He said Qdot was misleading everyone needlessly and giving the impression that they had just gotten in touch. Oladips stated emphatically that he and Qdot had not communicated since January 2, 2022, and he promised to provide proof to support the entire story.
Get the latest and greatest updates right away! Join our exclusive Whatsapp Channel and never miss out on exciting news again.
Oladips called out his boyhood friend Wavy and accused him of adding to the false narrative by sharing old footage, in addition to confronting Qdot. Wavy had earlier made it clear that his tweet was the consequence of his denial of Oladips' supposed "death".
The issue began on November 15, 2023, when Oladips' management declared his passing, claiming that the previous two years had been spent fighting a private disease. Fans expressed shock and condolences over the now-deleted tweet. During his tirade on Instagram Stories, Oladips notably neglected to mention that his management was the one who announced the death, which infuriated social media users. The public is still sceptical and doubts the authenticity of the entire incident as it develops.
Check out more entertainment news here.