5 Natural Remedies To Get Rid Of Mouth Ulcers
Mouth ulcers are excruciatingly painful and can make it difficult to eat and speak.
To understand how to get rid of mouth ulcers naturally, you need to know what's causing them. For instance, you can take multivitamin supplements to resolve the mouth ulcers that develop because of nutritional deficiencies. 
Stress can also attribute to recurring mouth ulcers, as you may have noticed if you are prone to them. Regardless of the source, an ulcer in the mouth can be very bothersome. Besides meeting your daily nutritional requirements and following stress reduction techniques, there are several home remedies that you can apply to heal them quickly.
If you are looking for straightforward and uncomplicated home treatments to resolve mouth ulcers, read below.
Honey
Apply some honey on the ulcer and let it stay.
Keep reapplying every few hours.
Why This Works
Honey is antimicrobial in nature and also possesses wound healing properties. It will quicken the natural healing process of the mouth ulcer and keep it infection free. It also reduces the irritation and swelling
Apple Cider Vinegar
1 tablespoon apple cider vinegar
1/2 cup warm water
Mix the ACV in the water and swish this solution around in your mouth for about a minute or two.
Rinse your mouth with plain water.
Repeat this every morning and evening until the mouth ulcer heals.
Why This Works
The acidity of apple cider vinegar will kill the bacteria causing the mouth ulcers and heal it.
Baking Soda
1 teaspoon baking soda
1 tablespoon water
Mix the water and baking soda to form a paste.
Apply this on the mouth ulcers using your fingers. Let it dry for a few minutes.
Rinse your mouth with water and gargle.
Repeat this thrice during the day.
Why This Works
Usually, baking soda, also known as sodium bicarbonate, is used around the house to clean and deodorize. It also is an excellent home remedy for mouth ulcers. It eases the pain and speeds up the healing process by neutralizing the ulcer acids. Its antibacterial action will help you maintain oral hygiene.
How To Keep A Clean Home With Sisi Yemmie
Cleanliness is next to Godliness, hence, there is a need to keep our homes and environment very clean, neat and organized.
Why don't we join Sisi Yemmie as she shows as well as give various tips on how to keep our homes and surroundings clean and organised,
7 Foods That Helps Heal Wound Faster
We eat food to satisfy hunger. Repeat food to nourish our body and be healthy. But food also plays a role in dealing with the injuries or wounds sustained in the body. There are seven known different foods that helps to heal wounds faster.
1. Turmeric
Turmeric is very medicinal to the general health of the body. It has antiseptic and antibacterial properties, which help in healing wounds faster. Adding to that is also the fact that it helps to relieve pain from the wound.
2. Milk

The rich quantity of calcium in milk is the reason why it accelerates the process of healing in wounds.
3. Nuts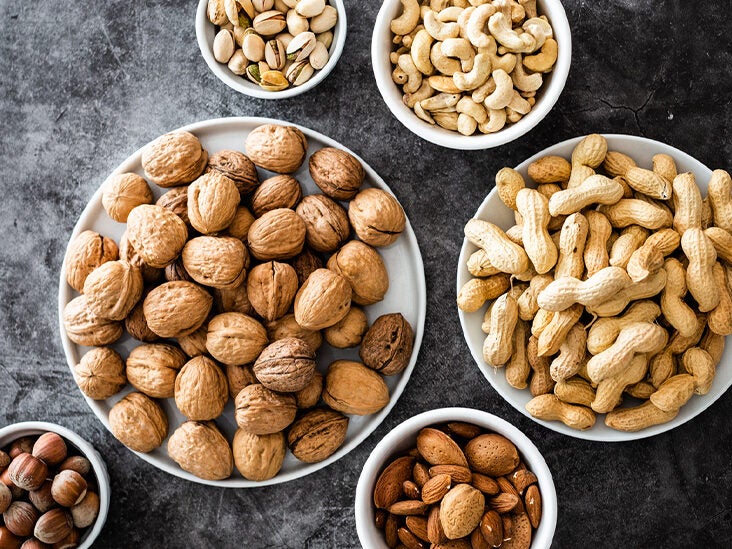 Nuts like walnuts, almond, pecans, etc are rich in zinc, magnesium, and vitamin E. All these minerals facilitate the healing of a wound. They also act as antioxidants and provide protection against cellular damage in the body.
4. Vegetables
Vegetables are very well known for their rich hold of vitamins and minerals, which are essential to heal the body. Vitamins especially vitamin K, aid in blood clotting which makes for fast healing.
5. Eggs
An egg a day goes a long way to help a healing process. Eggs contain a high quantity of protein, calcium, iron, zinc, vitamin A, E, and B complex. This explains why a convalescent is advised to eat egg often.
6. Healthy Fats
Fats are bad, but not all of them. Some fats are healthy and essential for your body especially for a time to heal. This is because they provide energy as well as vitamin E that strengthen the immune system and decrease the chances of catching infection. Some healthy fats are coconut oil, olive oil, seeds, nuts, and avocados.
7. Berries
Berries are rich in vitamin C, producing collagen, which aids in wound healing. They also contain antioxidants and possess anti-inflammatory, antiviral and immune- supporting properties.
6 Reasons Why Beer May Be Good For You
Beer is significantly considered as one of the oldest alcoholic drinks in the world and a really popular drink.
Many netizens love to chill in restaurants and bars with a cool bottle of beer to relax from the stress they may have encountered throughout the day.
However, many people disagree that beer is not healthy as it has its side effect, but research has shown that a moderate amount or intake of beer is good for you.
Research has shown that moderate intake of beer could lower the risk of heart disease like heart failure, heart attack and stroke.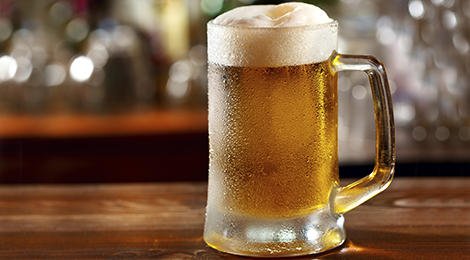 Beer prevents heart diseases as it increases high density lipoprotein (HDL).
Beer does not contain cholesterol but helps improve and boost the cholesterol in your body.
Moderate intake of beer is good for you as it helps lowers the risk of developing dementia.
It also aids bone density in men and women. Beer is an all-natural product, it requires no preservatives, but it is processed; cooked, fermented, filtered and packaged.
Beer also contains tons of B Vitamins particularly folic acid. Beer helps you relax and moderate drinking is advised. Though there might be bad effect of drinking beer, taking a moderate amount of beer could do you good. Drink wisely cause the choice is always yours.