Healthy Foods For Longevity
Maintaining a good diet can be a little bit worrisome, especially when we are surrounded with fast foods and junks. The basic and most important health principles in life are eating foods that promote good health and increases longevity. These are foods for a healthy and longer life.
Apples: it is no surprise that apples are important fruits, if not why would they have earned the phrase "an apple a day, keeps the doctor away". An apple has got a list of health benefits like vitamins, minerals, nutrients and organic compounds. Apples help to combat stomach pain, liver disorders, eye disorders, cancer, diabetes, heart disease, gallstones, constipation and the rest. It aids digestion as well. An apple is the key to a long life. Make it an everyday snack.
Vegetables: vegetables like broccoli, cabbage, tomatoes, sprouts and the rest contains antioxidants and fighting compounds of diseases. Broccoli contains a lot of nutrients that boost the health and are against varieties of cancer. Settling for raw broccoli instead of cooked, will help keep its nutrients. Tomatoes contain nutrients that help fights strokes and cancer. Also, it is a best source of lycopene. For healthier and longer life, tomatoes can be eaten raw or cooked.
Avocados: avocados have various health benefits. They contain a range of vitamins and minerals like vitamin E, protein, vitamin B, magnesium, potassium, folic acid and less carbohydrate. When eaten, they are very easy to digest and are a great source of fat required for the body. Research shows that avocados can help optimize cholesterol levels and contain compounds that appear to inhibit and destroy cancer cells, along others with others that protect against liver damage.
Berries: berries are packed with fibre, which regulates digestion, keeps the cholesterol in check and promotes a healthy a life for longevity. They have large amounts of disease fighting phytochemicals known to prevent cancer, protect the heart from disease and boost your immunity.
Cacao: cacao is referred to as raw chocolate. It is one of the best foods for longevity. Cacao helps to lower blood pressure, and blood sugar in the body. Cacao fats are healthy and good for the body, unlike saturated fats. It as well promotes a healthy heart and a functional brain for life. For long life, cacao chocolate should be one of your health diets.
Nuts: walnuts are source of omega 3 fatty acids which promotes brain health, heart health and controls weight gain. Almonds and cashews are also great sources of magnesium and iron that promotes a healthy metabolism. Nuts are good source of healthy fats that is required for the body. They also contain lots of vitamins and minerals for the body. They are good foods to snack on in order to avoid junks or unhealthy snacks.
This Is What Happens When You Quit Sugar For 30 Days
Are you addicted to sugar or products that contain sugar? Well too much intake of sugar isn't highly recommended, they could have a fatal effect on your health. It is advisable to lower or balance your intake of sugar.
However, Health Snippet will inform you what happens if you stop consuming sugar, though you might have some re-drawl symptoms it is good for you, here is why.
See the video below.
Sleep is one of the most important aspects of our health and wellbeing. It helps us to recharge, rejuvenate and repair both physically and mentally.
A good night's sleep can help reduce stress levels, revive energy levels after a hard day at work or school, sharpen concentration for more productivity during waking hours and improve memory.
Studies have also found that regular quality sleep lowers inflammation in the body which increases overall immunity while reducing the risk of serious illnesses such as cancer, heart disease and diabetes. Additionally, research suggests that getting enough sleep regulates moods by causing fewer bouts of depression or anxiety if enough restful sleep is attained each night.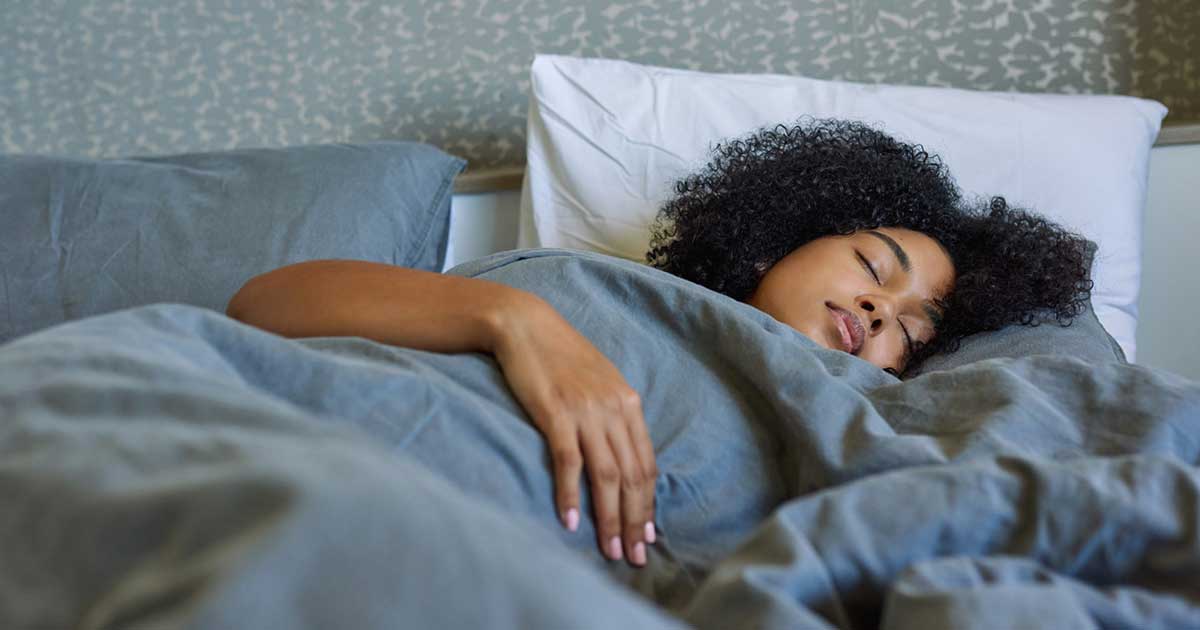 Sleep is an essential part of life and provides numerous benefits for both the body and mind. Proper sleep helps to strengthen the immune system, improve cognition, reduce stress levels, increase creativity and productivity, balance moods, regulate hormones in the body as well as restoring energy levels. Additionally, getting enough quality sleep can even help with weight loss by controlling hunger hormones such as leptin and ghrelin. Having a good night's rest on a regular basis is one of the keys to feeling healthy and happy every day!
Sleep is essential in maintaining a healthy life. Getting enough sleep every night can help your mind and body function properly, making it easier for you to concentrate throughout the day. Additionally, sleeping helps repair physical damage that has been inflicted on your body during the previous hours or days of strenuous activity. Sleep also helps re-energize muscles as well as improve mental clarity so that you're better able to tackle any challenges at home, school, or work. Finally, getting enough restful sleep each night can reduce stress levels and minimize fatigue, leading to an overall larger sense of wellbeing.
Sleep is important for physical and mental health. Studies have found that lack of sleep leads to a variety of health issues, from increased stress levels to an increased risk of
diabetes
or heart disease. Adequate amounts of quality sleep help the body heal and repair itself, reducing inflammation throughout your system as well as improving cognitive performance so you're more productive during waking hours. It also helps rebalance hormones such as cortisol, which keeps us energized both mentally and physically. Moreover, when we dream our subconscious mind processes memories and feelings about recent events in our lives — making sleep vital for emotional wellbeing too.
However, Sleep is an important part of a healthy lifestyle. Getting enough sleep helps to improve our mental and physical health, as well as providing us with energy and focus. It allows us to recharge so that we can better process the information from the day before. Furthermore, it also helps boost creativity by allowing time for ideas to form in our subconscious minds while asleep. The benefits of sufficient amounts of restful sleep are plenty; improved concentration, reduced stress levels and improved reaction times all help contribute towards a healthier life overall.
3 Hygiene Hacks You Should Know
Good hygiene is a critical part of staying healthy, so it's important to learn how to keep your home clean.
One tip is to do chores and cleaning on a daily basis rather than wait for an accumulation of dirt and clutter in the house. Cleaning hard surfaces like door handles, counters and toilets regularly with disinfectant solutions can help prevent the spread of germs that cause illness.
Vacuuming carpets or mopping floors weekly can also eliminate dust, pet dander and other harmful particles from your living environment. By following these simple tips, you should be able to improve the hygiene inside your home.
1. Regular vacuuming will not only reduce dirt but will remove dust mites which are known to contribute towards allergies amongst family members. Immediate washing up after meals should be done as soon as possible so food doesn't spoil on plates and cutlery; remember that germs thrive when there's moisture around too.
2. Ensure all surfaces in the kitchen are thoroughly cleaned every day with a suitable antibacterial solution; this will also require disinfecting door handles and other regularly touched areas two or more times a week.
3. Vacuum and dust twice a week; deep-clean carpets every six months; wash curtains regularly, about once a month; mop floors every day, especially in the kitchen where bacteria can build up quickly; use natural cleaners such as baking soda or vinegar instead of chemicals whenever possible, wipe surfaces with disinfectant wipes nightly to help kill germs; declutter often to reduce places for dirt and grime to hide.