CAF Honours Nigerian Footballer Oparanozie Upon Her Retirement
Nigerian female football icon, Desire Oparanozie unexpectedly announced her retirement from the game at the age of just 29. The Confederation of African Football (CAF) has paid respect to Oparanozie.
The Women's AFCON champion, Oparanozie capped a remarkable 13-year career in which she played for nine different clubs and garnered a passionate fan base.
Oparanozie played a significant role in the Super Falcons throughout her remarkable career. She helped the team advance to the round of 16 at the 2023 FIFA Women's World Cup, where they were eventually eliminated by England in a penalty shootout. Oparanozie famously missed the vital penalty that terminated Nigeria's World Cup campaign, which might have influenced her choice to leave the sport entirely.
"To my fans, family, and friends, thank you for the show of love and support over the years. It's time to take a bow, as I believe there's no better time than now. I'm officially announcing my retirement from professional football for both club and country…" pic.twitter.com/QClEeujx8C
— oparanozie desire (@oparanozie9) September 13, 2023
Despite the abruptness of her retirement, Oparanozie was recognized and praised by several people, including Ashleigh Plumptre, a player with the Super Falcons, who regarded Oparanozie as a natural leader on the field.
Additionally, CAF publicly highlighted Oparanozie's great achievements in African football in a message shared on social media in honour of her remarkable career. They wrote,
"It's been an honour. An outstanding professional football career path has come to an end for the amazing Desire Oparanozie. What a journey!"
The impact Oparanozie has had on African football is undeniable. In 2014, she won the Golden Boot title as the best scorer after competing in four Women's AFCON tournaments, winning all four, and scoring the game-winning goal in the championship match. As one of the most accomplished and admired players in women's football, her retirement signals the end of an era for the sport in Nigeria and across the continent.
𝐈𝐓'𝐒 𝐁𝐄𝐄𝐍 𝐀𝐍 𝐇𝐎𝐍𝐎𝐔𝐑 🇳🇬

An outstanding professional football career path has come to an end for the amazing Desire Oparanozie. 🏆

What a journey! 👏@oparanozie9 | @NGSuper_Falcons | #EmpoweringOurGame pic.twitter.com/opkIdE05Lb

— CAF Women's Football (@CAFwomen) September 14, 2023
For more news on football, click here.
Guardiola Declares Rodri As Europe's Best Midfielder
Manchester City's manager, Pep Guardiola, has made a bold statement by declaring that Spanish international, Rodri is the best midfielder in Europe, overshadowing the widely acclaimed Kevin de Bruyne.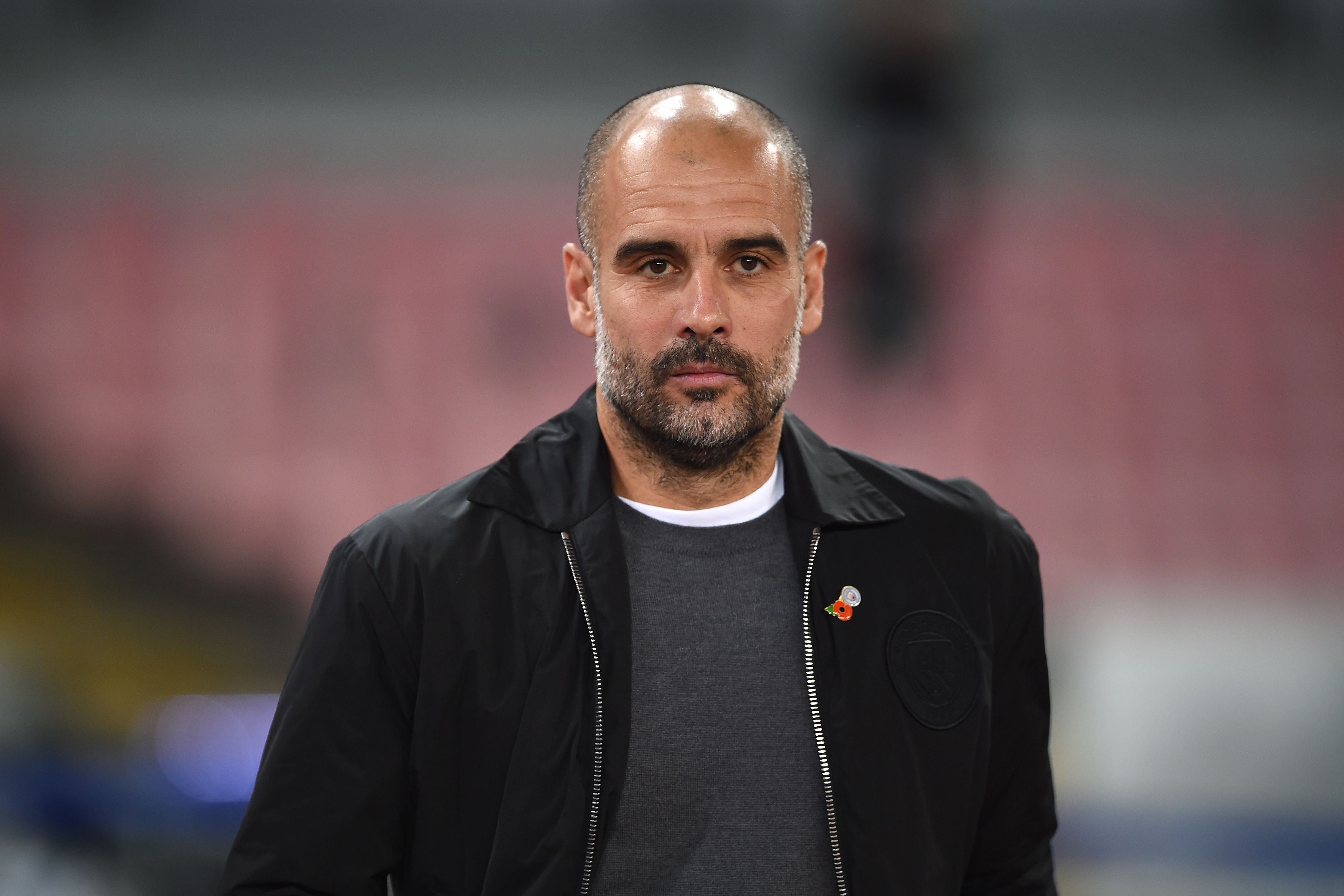 While many consider Kevin de Bruyne to be the premier midfielder in European football, Pep Guardiola, the manager of Manchester City, believes that Rodri Hernandez Cascante, commonly known as Rodri, holds that title.
Rodri, a 27-year-old Spanish international, joined Manchester City in 2019 after stints with Villarreal and Atletico Madrid in La Liga. Although he faced challenges in his debut season, he has since improved his performance and reputation.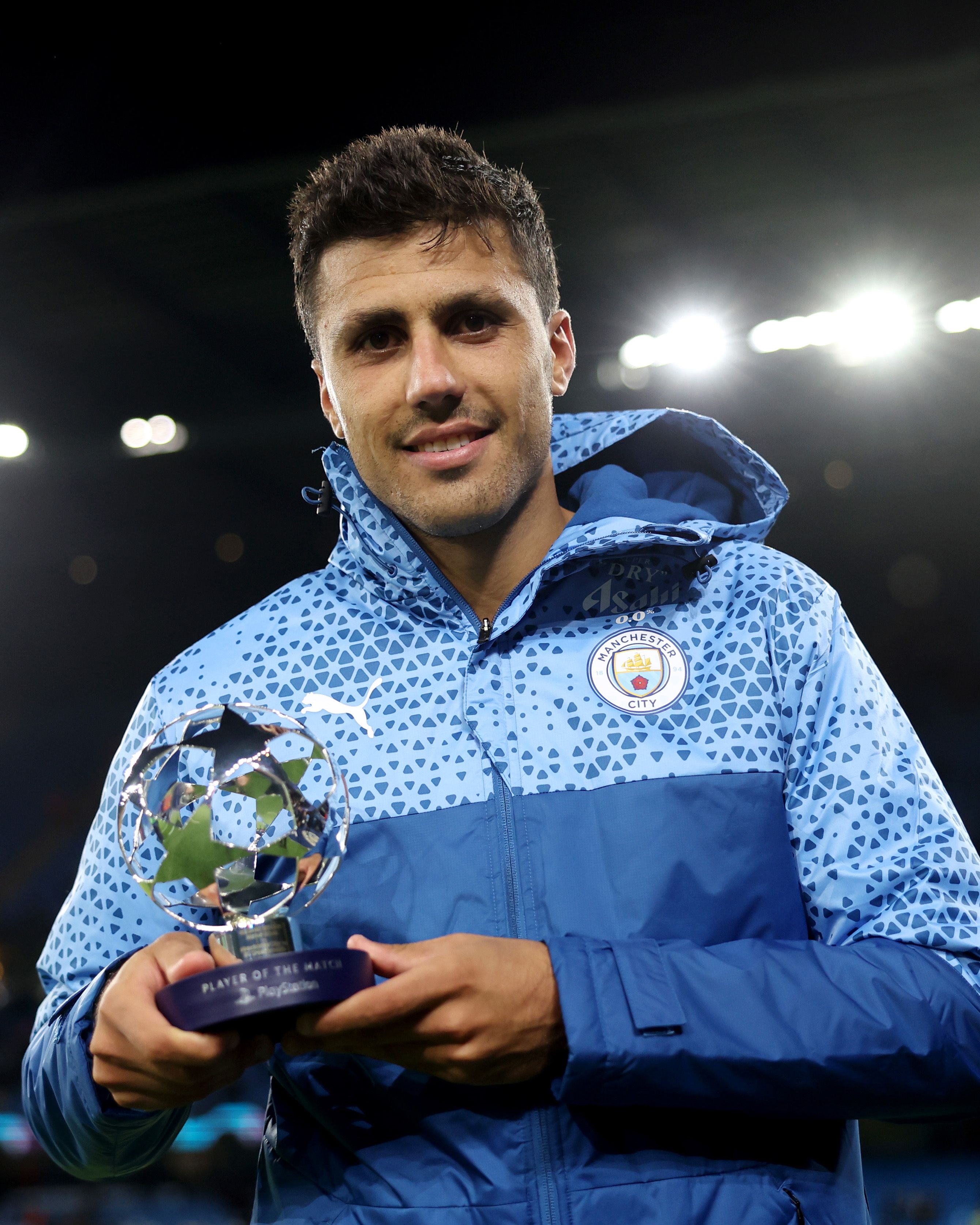 Rodri is primarily a vital player for Manchester City, acting as a defensive cornerstone for their backline and contributing significantly to the team's performance. He recently added goals to his repertoire, scoring significant goals that enabled Manchester City to win the Champions League for the first time ever. Additionally, he made a crucial contribution to their third consecutive Premier League championship.
Rodri scored again during their most recent Champions League game against Red Star Belgrade, enhancing his reputation as a quality performer. Rodri's qualities were praised by Guardiola, who claimed that he is the best midfielder right now. He also highlighted his development into a top-tier player and commended the club's choice to sign him.
Guardiola's statement underscores his belief in Rodri's exceptional skills and his pivotal role in Manchester City's midfield.
Check more sports updates here.
Burberry Summer Fashion Event In London Features Bukayo Saka, Eze, Son, And Wizkid
Burberry Summer Fashion event in London was a glamourous event featuring Premier League luminaries like Eberechi Eze and Son Heung-Min, along with the global music sensation, Wizkid.
The emerging Arsenal star, Bukayo Saka, recently appeared at the prestigious Burberry Summer Fashion Event in London which brought together not only football talent but also musical prowess.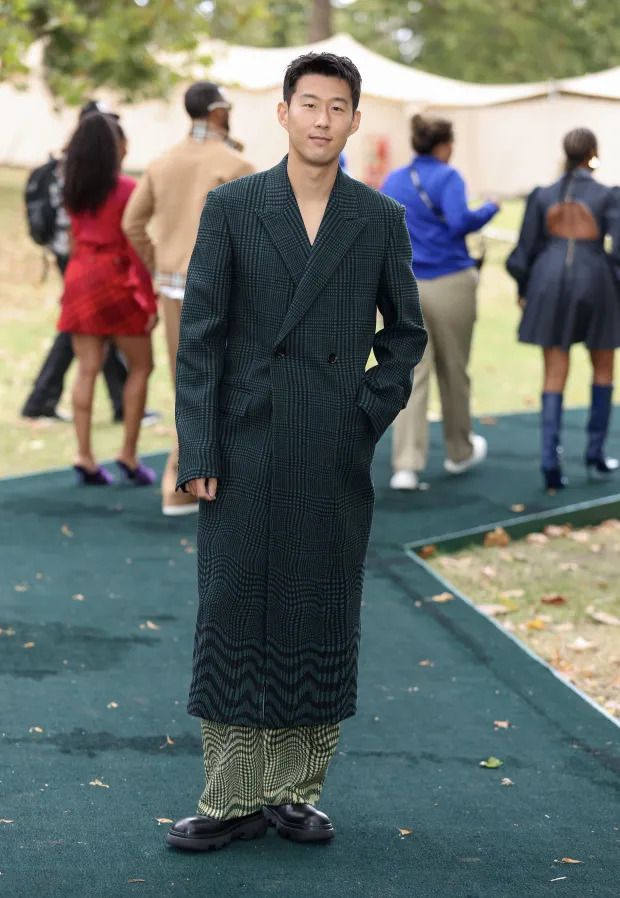 Each football player made a fashion statement that reflected their distinct sense of style. Saka and Son wore stylish all-black outfits that radiated refinement, possibly going for a more understated approach. Eberechi Eze, in contrast, stole the show with a colourful two-piece checkered suit that had a maroon top paired with eye-catching vivid red bottoms. Eze's choice of clothing not only displayed his sense of fashion but also his confidence to stand out in the crowd.
Wizkid and Bukayo Saka at the Burberry fashion show in London.

STARBOYS 🇳🇬💜 pic.twitter.com/0i4S6RU5k9

— NTS. (@NoteSphere) September 18, 2023
The presence of Wizkid gave this celebrity-studded event an additional dimension of intrigue. Wizkid brought his special brand of stardom to the occasion. His presence unquestionably raised the event's stature by merging the worlds of athletics and music in a captivating and memorable way.
Together, these Nigerian talents showcased their excellence not only in their respective fields but also in the realm of fashion and entertainment on this remarkable London evening.
😎✨ Son Heung-min, Eberechi Eze & Bukayo Saka were present at the Burberry summer fashion show! pic.twitter.com/hETLAiRsG9

— EuroFoot (@eurofootcom) September 18, 2023
Wizkid & Bukayo Saka at Burberry SS24. pic.twitter.com/RJju3PitiS

— The Top Charts ® (@topchartsafrica) September 18, 2023
Aruna Quadri Wins Second Consecutive ITTF African Championship
In the 2023 International Table Tennis Federation (ITTF) African Championship, Nigeria's Aruna Quadri achieved an impressive victory in the men's singles for the second year in a row.
The 35-year-old Aruna, who is ranked 18th in the world, dominated Egypt's Ahmed Saleh, winning all four sets to successfully defend his title in Tunis, Tunisia.
View this post on Instagram
Aruna's path to victory included a convincing win against his compatriot, Omotayo Olajide with a score of 4-0 (12-10, 11-6, 11-9, 11-2), setting the stage for a showdown with the Egyptian players in the finals.
This triumph marked Aruna Quadri's second ITTF crown, building on his previous victory where he overcame a slow start in two sets to claim the championship against Omar Assar.
Aruna Akinade Quadri as his full name, was born in Oyo State, Nigeria, in 1988. He started playing table tennis at the age of six. He moved to Germany in 2010 to pursue his professional table tennis career.
The Nigerian table tennis player has competed at three Olympic Games, reaching the quarter-finals in 2016. He is the first African player to be ranked in the top 10 in the world, and he is also the first African player to win a medal at the World Table Tennis Championships.
Quadri is a role model for athletes all over the world, and he is an inspiration to many young table tennis players in Africa. He has shown that African players can achieve success at the highest level.
Notably, Nigeria's success in the ITTF African Championship game extended beyond the men's singles event. In the women's doubles competition, the 47-year-old Funke Oshonaike, who came out of retirement, teamed up with the rising star, Fatimo Bello.
The female duo secured a gold medal by defeating a tough combination of Cameroon's Sarah Hanffou and Egypt's Marwa Alhodaby, with a closely contested score of 3-2 in the final on Saturday.
View this post on Instagram
Proudly, the Nigerian contingent had a stellar performance at the 2023 ITTF African Championship, clinching two gold medals in the process.