5 Essential Tips For Anyone Who Wants To Travel Solo
Travelling solo is not always sad and pathetic. It can be fun because there's no one you've got to accommodate or look out for.
You're just you and you can do whatever you please (sounds good?). But then again, without knowing what you can do, you'll not be able to enjoy a nice trip.
So here are 5 essential tips for you if you plan to travel solo;
Plan Ahead
Research your destination and plan ahead. Before you travel to any place, ensure that you have all the necessary information.
The knowledge comes in handy when assessing the environment. Know the typical tourist scams pulled off in the area, how to get around (transportation), the kind of food they have, the local customs, the local dress codes, religious beliefs and the rules and regulations guiding the inhabitants. Book a few things in advance, like accommodation.
Also, consider learning some travel skills before you leave, like how to orient a map and use a compass.  It's also useful to know a few phrases in the local language if it is different from yours.
Pack Light
Remember to pack only what you essentially need. When you are travelling solo, there is no one to watch your stuff when you need to take a break or quickly dash off to some place.
It is important that your luggage is light enough for you to move around with. The must-haves include: cash, credit cards, your passport or ID card, camera, travel size toiletries and clothes. Aside from the advantage of more mobility, you will save more money with a light luggage.
Blend In
You are always most vulnerable when you are not on your home turf, it is important to know how and when to blend in. Theoretically, women should be able to dress how they like wherever they go, but in this case, it is just not realistic. Be sure to take a visual note of what others around you are wearing and follow suit.
Dress conservatively, or at least like a local when necessary. This might mean covering your hair, cutting out trousers, wearing long sleeves or loose clothes, etc.  It is important you do this, that way you reduce chances of drawing undue attention to yourself.
In addition to blending in, it is essential to exude confidence at all times or at least maintain the appearance of it.
Be Cautious
It may not seem just, but if you are a woman, especially a young one, you need to be far more careful and watch yourself and your environment. You use common sense and trust your instincts. Do not take chances! Read situations and if you feel in any way uncomfortable or nervous, get out of there. If you don't trust someone, avoid telling them that you are alone.
Do not mention where you are staying, especially if you feel uncomfortable. It is not rude to be cautious. Guard your belongings. When you are in public places, be sure to keep your bag towards the front of your body and zips done up at all time.
If you must drink, drink for fun, not to get wasted. Most importantly, walk with confidence and stay aware of your surroundings. When you travel solo, it's important to remember that you are your only eyes and ears to ensure you and your belongings are safe.
Stay In Touch
Ensure you have all emergency contacts: bank, credit card company, insurance company, lawyer, place of work and if you are out of the country, your country's embassies.
Also important, stay in touch with family and friends too, so they know you're safe.  Social media is a great tool when travelling solo. A simple check-in at a new location or a quick photo upload will help to keep your family and friends back home in the know where exactly you are, what you are doing, and that you are okay.
It is an excellent idea for one chosen friend or family member to have a copy of your travel plan in advance: your flight numbers, your accommodation, and a general schedule of where you will be on which dates, as well as information on your travel insurance, credit cards, and a bank account number. Letting people know where and when you will be travelling is a very good safety blanket
3 Affordable Vacation Spots In Nigeria
Nigeria is known for its rich diversity of ethnic groups, natural landscapes, and wildlife reserves. The jaw dropping night life and scenery in Nigeria should be explored. And below are the three places you should go first! 
Yankari Game Reserve, Bauchi State: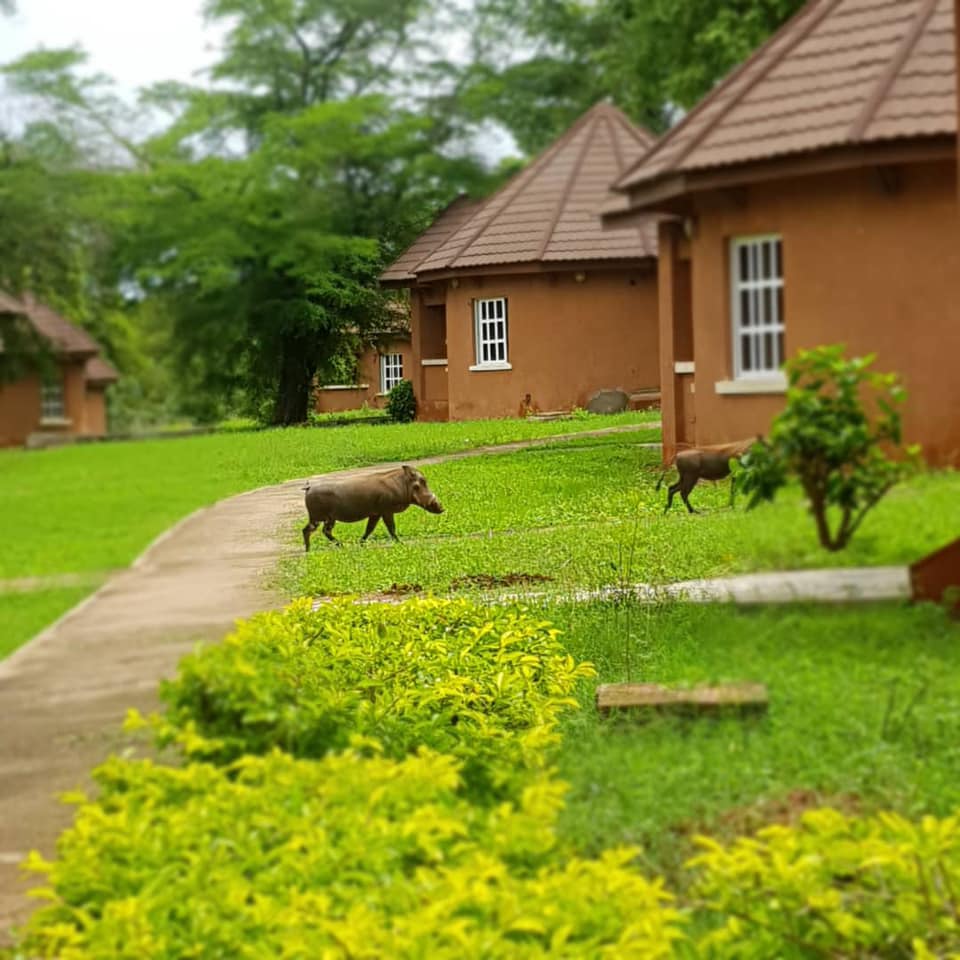 The Yankari Game Reserve, located in the Northern part of Nigeria, is the oldest and most popular vacation spot in Nigeria, with a wide variety of plants and animals in their natural habitat, as well as caves and warm springs. There are many activities available, including wildlife viewing, diving in the Wikki Warm Spring, guided safari tours, and indoor and outdoor sports facilities. The accommodation is comfortable and enjoyable.
Obudu Mountain Resort, Cross River State: 
The Obudu Mountain Resort is situated in southern Nigeria and is close to Cameroon, known for its beautiful views and peaceful atmosphere. It offers a range of activities such as a water park, forest hikes, golf, and canopy walkways. The resort has modern accommodations that complement the natural surroundings. It's an ideal destination for both adventure seekers and families.
La Campagne Tropicana Beach Resort, Lagos State: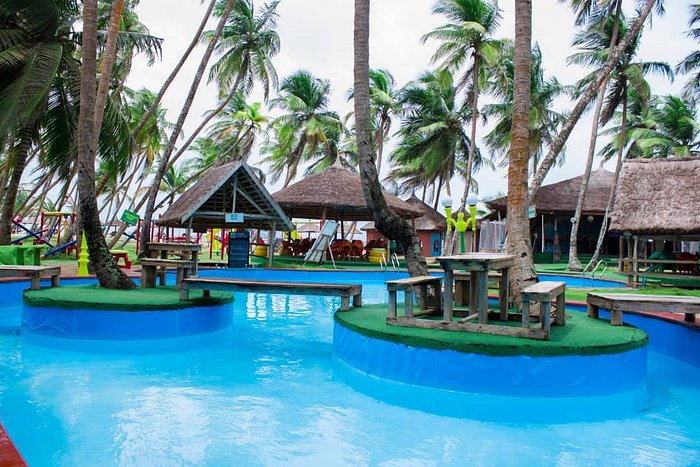 La Campagne Tropicana Beach Resort is situated in Lekki, Lagos State, and is a beautiful spot for relaxation and enjoyment. The resort has African decor that provides a sense of culture and heritage. Activities available include spa treatments, horse riding, and hunting. Accommodations are a combination of African themes and modern luxury.
Courtesy: Twitter, Businessday NG, TripAdvisor
6 Interesting Places To Meet People While Travelling Alone
If you're single and you like to travel alone, that doesn't mean you have to be bored or lonely through out your trip.
You can make new friends on your trip just ensure they are trustworthy before you start spilling personal information about yourself.
With that said, you may not want to go to a bar or night club to to meet new people,  but there are other fun places you can do that.
Here are 10 places to meet singles while travelling alone.
Shopping Malls/Clothing Stores
Studies have shown that men are less likely to purchase things online, so if you're interested in meeting a stylish guy while on vacation, visit shopping malls.
Volunteering
Just because you're traveling, that doesn't mean you can't volunteer. Some people go on vacation just to volunteer and give back. Volunteering is a fantastic way to meet someone incredible and still do something that you'll feel good about at the end of the day. Just think about it, meeting someone while volunteering is the ultimate good first impression!
The Gym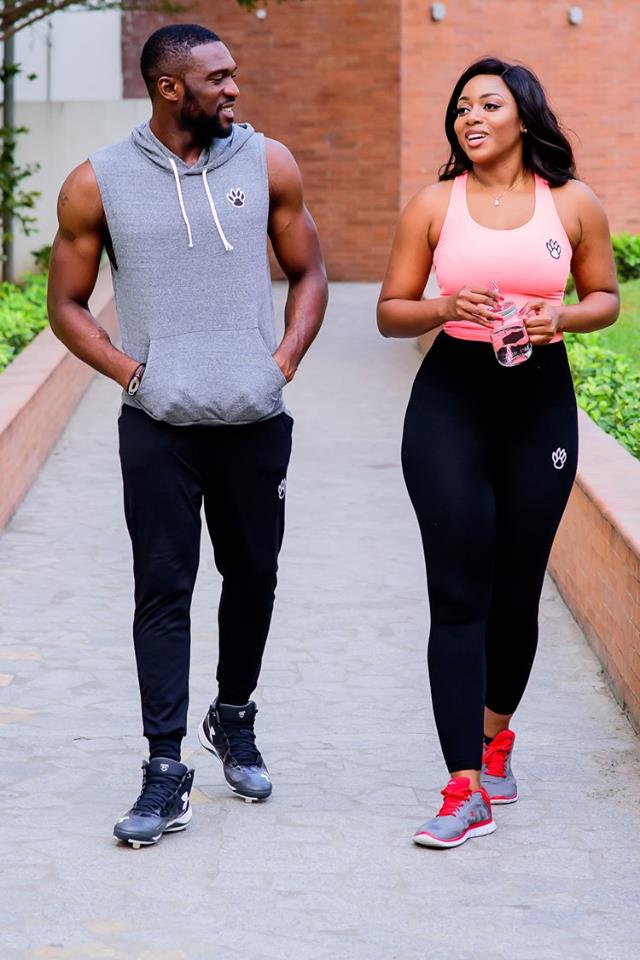 Just because you're traveling doesn't mean you should skip out on your workout routine — specifically your weight training. When you venture into the weight room (or even the area where the weight machines are), you can ask someone you're interested in to spot you. This can work for men and women.
Festivals and Events
Depending on where and when you go, there may be a festival or an event going on. When you attend one of these events, not only are you getting a taste of the culture of the area, but you can also meet some interesting people.
Train station
If  you're planning a trip to another state and you want to take a train ride, you  may find someone you're attracted to and strike up a conversation with them. Depending on where you're headed, you'll have plenty of time to chat and exchange contact information.
Classes
Whether you're attending a class on how to cook local food, how to dance, or going on a historical tour of the area, these are all great opportunities to meet singles, be they local or fellow travelers like yourself.
Perfect Travel Guide For A Gentleman
Good news! The airports will be opened for international flights soon, so if you want to take a trip soon, we have a few tips for you.
Packing for a trip can be overwhelming for some people,  not only will you need to pack all of your work essentials – including important documents, your laptop, maybe even a tablet – you'll also need to take enough clothes to cover both lunch meetings and a round of drinks with a client in the evening.
Here are some time-saving, stress-easing tips for travelling in style when on business.
Wear slip-on shoes
 When travelling out of the country, you sure do not want to go through the stress of undoing and retying laces at security. So a nice pair of slip on footwear saves you hassle at the metal detector. Taking them off and putting them back on is easy.
Outfits
Take classic and versatile pieces so as to keep your luggage very light.  You should also stick to neutral colours for the most part – grey, navy, white, black and a little brown.
Luggage
Get a wheeled luggage that's small enough to qualify as a "carry-on". The best part is, wheels make life much easier, especially when wearing a suit.
Other Tips
– Use small wheeled luggage or a holdall that qualifies as 'carry-on' wherever possible – you'll appreciate the benefits of packing light when you don't have to queue to check-in a suitcase
– Store your phone, wallet and loose change in the inside of your jacket pocket – you can simply remove your jacket when walking through metal detectors
– Pack smartly – place essentials such as reading material and headphones at the top of your bag so you don't have to search for them
– Leave your belt, neatly rolled, in your carry on – it will save you taking it off during customs searches
– Similarly, wear loafers or slip-on shoes – they can be easily removed through customs
– Keep your passport in a jacket pocket – it saves you reaching in and out of your bag