Rapper, Wale Talks Being "100% Nigerian" & Making Music With Davido & Wizkid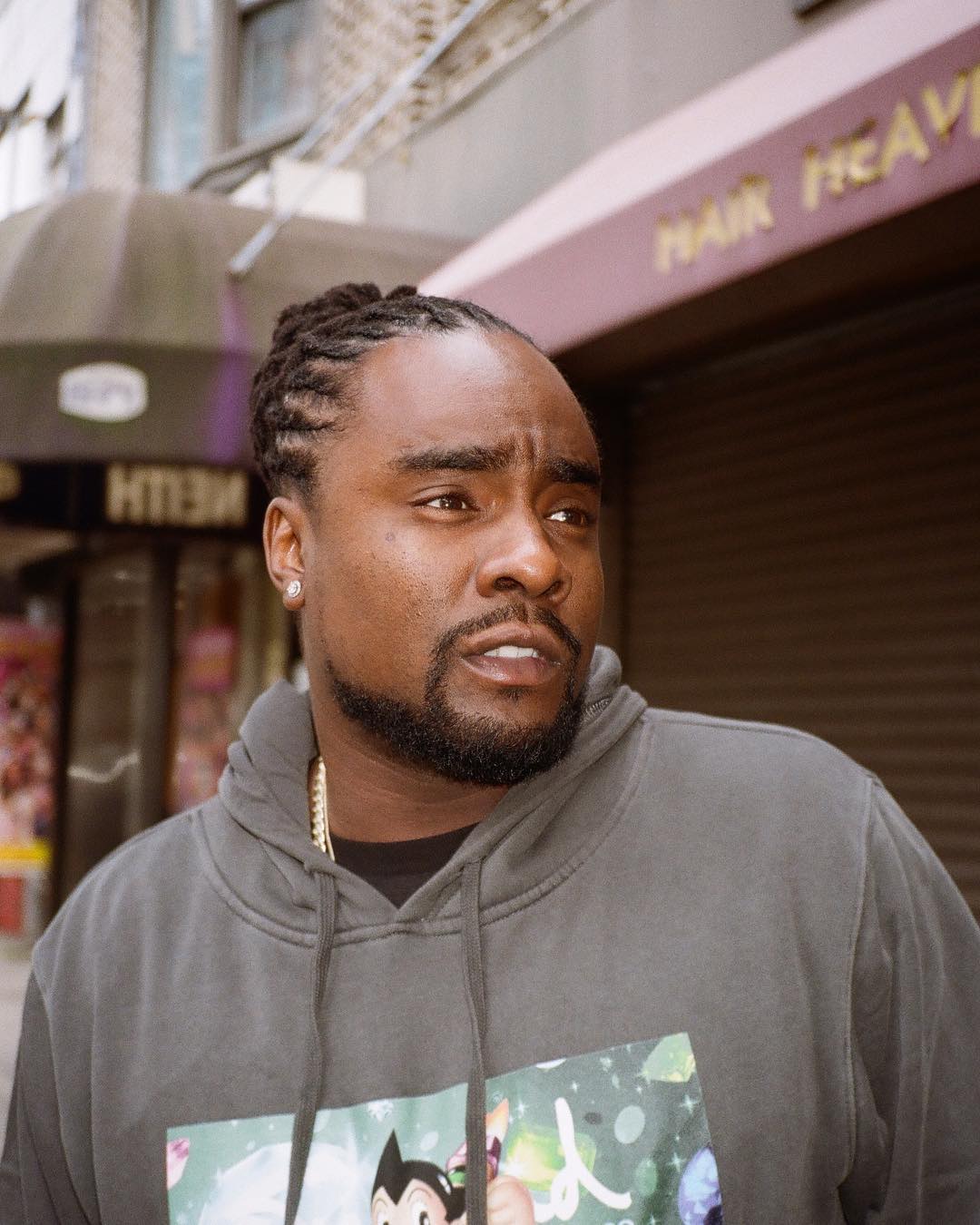 Rapper Wale has always been in connection with his Nigerian roots. He's made music with a whole lot of Nigerians. So it's not out of the ordinary when he describes himself as 100% Nigerian.
The rapper sat with OkayAfrica to discuss being Nigerian, making music with Nigerians, and the possibility of leaving the rap game.
He's always experimented with afrobeats, he shared. He's always been in tune with what's happening in Nigeria, and though he looks at himself as a black man in America, he's Nigerian first. "'Cause that's my blood, I'm 100% Nigerian."
Asked what Nigerian artists have influenced him, Wale mentioned Fela and King Sunny Ade. He shared:
We always used to dance to Shina Peters when we were young. Our parents would always play it in the house when we were kids.
He revealed that he's made a lot of songs with both Davido and Wizkid, saying:
I've known him [Davido] for a long time. I think I met him in DC several years ago. We just always stayed in contact with each other. Obviously, Davido is in a different city every two days, maybe another country every two days. We always stay in touch. Any time we're close, we always link up.

We were in the studio and just going through beats. We got a lot of other songs too that haven't even came out yet.

Wizkid and I have been working together for maybe over six or seven years now. We have probably put out eight or nine songs together. That was easy. We were in the studio with Eric Bellinger one day, and we just cooked it up.
He also revealed he looks up to Olamide, saying:
He's one of the fastest workers and one of the most dynamic writers I know in any genre. He's very, very talented. I look up to him a lot in that sense.
On quitting rap, Wale was cagey, revealing only a little. He said:
I've been kind of thinking about doing other things. See how it goes. Only time will tell.

I think the people that follow my music really well, they know. I drop a lot of clues in it. I want to kind of leave that up for interpretation.

Everything happens to fast in our culture right now, I wouldn't be able to accurately tell you what's next, and truly believe it. There's so many detours.
Ini Edo Stuns On The Cover of Ibom Airline's "Fulcrum Magazine"
Ini Edo shines on the cover of the latest edition of Ibom Airline Magazine known as "Fulcrum Magazine".
The actress shared this amazing news via Instagram.
She encouraged her fans to read through the magazine as some scoop about the series "Shanty Town" she featured in will show you how the magic was made.
See the pictures below.
View this post on Instagram
New Video: TY Bello feat. Tomi Favored, Grace Omosebi & 121Selah — He Fights For Me
Nigerian singer-songwriter TY Bello has dropped the official music video for "He Fights For Me" featuring Tomi Favored, Grace Omosebi and 121Selah.
"He Fights For Me" is the second track on her recently released album "Heaven Has Come" and it was produced by TY Bello and Ko'rale.
Watch:
3 Iconic Tina Turner Songs of All Time
Iconic Queen of "Rock and Roll" Tina Turner has died at the age of 83.
Tina won eight Grammy Awards over the course of her career, and charmed the world with songs like "What's Love Got to Do with It", "It's Gonna Work Out Fine," "River Deep – Mountain High," "Nutbush City Limits", "Proud Mary" and a host of other songs.
Tina Turner may be gone but her songs will remain evergreen in the hearts of music lovers.
With a career spanning from the 1960s, Tina has amassed a catalogue of hits that have become staples in the world of music. Her music is a unique blend of rock, pop, soul, and R&B, and her performances are a testament to her unparalleled talent and showmanship.
Check out top 3 best Tina Turner songs of all time.
What's Love Got to Do with It
As one of Turner's most famous songs, "What's Love Got to Do with It" deserves all the accolades it receives. The electrifying beat and catchy chorus make this upbeat anthem unforgettable. But beyond its musical qualities lies the true meaning of this song – a celebration of love in all its forms.
We Don't Need Another Hero
Among her greatest hits is the iconic anthem 'Another Hero', which exemplifies her powerful voice and message. The song speaks to the human desire for a savior, but reminds us that sometimes we must become our own heroes.
Proud Mary
Proud Mary, one of Tina Turner's most iconic songs, tells the story of a woman seeking refuge from her current life. This classic rock tune boasts a catchy melody and powerful lyrics that have made it a fan-favorite for decades. With its uplifting message and unbeatable energy, Proud Mary remains an unforgettable addition to Turner's catalog.