Nigeria's Aruna Quadri Will Represent Africa At The 2017 Table Tennis World Cup
The 2017 edition of the International Table Tennis Federation (ITTF) Africa Cup is underway in Agadir, Morocco. As participants from different countries are slugging it out in the biggest table tennis tournament on the continent, Nigeria's Aruna Quadri has registered the first piece of good news for the country by defeating the defending champion, Egypt's Omar Assar, in the men's singles final. By so doing, he has also qualified for the 2017 ITTF World Cup in France.

Although he had no coach with him, 28-year-old Quadri recovered from losing two sets in the game to beat Assar 4-3, clinching a second continental title after his 2009 victory in Morocco as well.
Before the game, Quadri had revealed that the Egyptians were the only stumbling block to his ambition. Now that the stumbling block has been eliminated, we look forward to him snatching up gold at the World Cup.
Meanwhile, Complete Sports reports that Minister of Youth and Sports, Solomon Dalung, has congratulated Quadri on his victory and has promised that the Nigeria Tennis Federation "must explore all avenues to source for funds to give Quadri the deserved training." While we say "Amen" to that, we can't help but ask why all avenues were not explored to provide the champion with a coach in the first place.
Super Eagles Face Fans Backlash After Disappointing Zimbabwe Draw
The Nigerian national football team, the Super Eagles, returned from a disappointing 1-1 draw against Zimbabwe to a barrage of abuse from disgruntled supporters. The team played another tie against Lesotho during their most recent international window, which increased the focus on their overall performance.
The Super Eagles have to rely on a late equaliser by substitute Kelechi Iheanacho in their most recent game against Zimbabwe to salvage a point. The underwhelming outcome vs the 125th-placed side in the FIFA rankings added to the discontent among the fan base.
Get the latest and greatest updates right away! Join our exclusive Whatsapp Channel and never miss out on exciting news again.
The Super Eagles' official social media account posted a video of their arrival when they returned to Nigeria, however, the majority of the supporters' reactions to the post were unfavourable. Some supporters voiced their displeasure by saying the squad shouldn't have returned to the country, while others proposed less-than-flattering welcomes, including rotten tomatoes and eggs.
Arrival from Rwanda #soarsupereagles #letsdoitagain pic.twitter.com/nS8eI5Nk8p

— 🇳🇬 Super Eagles (@NGSuperEagles) November 20, 2023
Arrival of shame? Too much nepotism will not let this team grow. Pasiero should be sacked!

— Aboki Nagari (@Aboki_Nagari) November 20, 2023
— Justus 💎 (@princeIBEKWEM) November 20, 2023
You guys should have played this team vs Zimbabwe, instead you played a farmers 11. Smh pic.twitter.com/LiqsPQnC4w

— NAIJA FOOTBALL NEWS/origin SWITCHES/GOAL/assists⚽️ (@ComonNG) November 20, 2023
Nigeria have beaten both Zimbabwe and Lesotho 100% in all previous meetings, until Pesiero and Uzoho came along, now we struggle to draw with them.

— Martins (@Don17488409) November 20, 2023
The general attitude among supporters was one of dissatisfaction, with many thinking the team ought to be embarrassed by their recent showings. Some supporters demanded management changes for the squad, highlighting the necessity of progress in order to guarantee a spot in the 2026 World Cup.
Their facial expressions says it all.

They know thymeyve messed up BIGTIME.

If this is how you'll continue to play, it's better we don't even qualify for the WC

— Adedoyin Alimi 🇳🇬 ☁️ (@adedoyinalimi) November 20, 2023
Useless set of players

— HANSKY (@VickyhanskyTFG) November 20, 2023
As long as you have Uzoho in post, all small nations will fancy their chance against Nigeria, all they need do is get a good shot on target, the rest will be history. pic.twitter.com/8SeQ2McAk8

— Martins (@Don17488409) November 20, 2023
This na when the eagle still dey fly but now eagle dn miss road pic.twitter.com/THX7CqrgIH

— Suyi Tha 3rd (@jimmiedicee) November 20, 2023

Nigeria is presently ranked second in their World Cup qualifying group, although their chances of qualifying have been called into question due to their string of draws. The supporters' criticism highlights the high standards and the team's requirement for a major improvement in their next games.
Check here for more sports news.
Osimhen Returns To Training After Injury Layoff
According to reports, Nigerian striker Victor Osimhen is returning to the pitch after missing time due to a hamstring injury he suffered while competing for the Super Eagles in October. The 24-year-old is actively practising to get back into shape even though he hasn't played for his Italian team, SSC Napoli, in over a month.
Osimhen's injury problems started during a friendly match in Portugal versus Saudi Arabia, causing him to miss eight games overall for his team and club. The prolific forward, who led Serie A in scoring the previous season, missed six games for Napoli in a variety of leagues.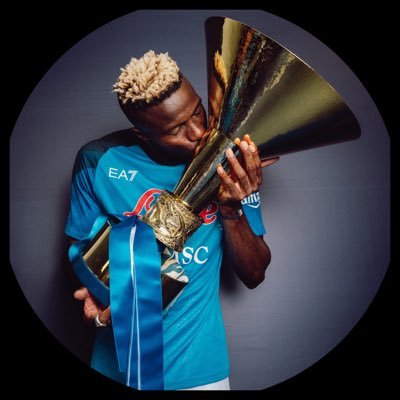 Get the latest and greatest updates right away! Join our exclusive Whatsapp Channel and never miss out on exciting news again.
Osimhen has reportedly returned to training, although on an individual basis, despite his absence, per sources from Football Italia. Although he was absent during the first training session under new manager Walter Mazzarri due to illness, he is diligently working on his recovery through personalized sessions on the pitch and in the gym.
The Super Eagles and Napoli are both benefiting from the Nigerian forward's return to training. Coach Jose Peseiro's Nigerian national side made a difficult start to their 2026 FIFA World Cup qualifying campaign despite his absence, earning just two points from draws against Lesotho and Zimbabwe.
As he continues his recuperation, Osimhen, who has six goals in eight games for Napoli and is presently third in the Serie A goal-scoring standings, will be looking to go back to full fitness and have a big effect for both club and country.
Check here for more updates.
Sir Alex Ferguson Gives His Verdict On The GOAT Debate
The ongoing debate over who is the greatest football player of all time (GOAT) between Cristiano Ronaldo and Lionel Messi persists, drawing opinions from various quarters.
The careers of Messi and Ronaldo have marked the most significant rivalry in football, as both players have achieved extraordinary heights that surpassed expectations.
Numerous pundits, footballers, former players, and managers, including Jose Mourinho, have shared their perspectives on this enduring debate, indicating that it shows no signs of concluding soon. The latest addition to the discussion comes from legendary Manchester United manager, Sir Alex Ferguson.
Alex Ferguson Shares His Thoughts On Who The GOAT Is
Considering Ronaldo's time as one of the best players under the guidance of Sir Alex Ferguson, there's no doubt that a close relationship exists between the two.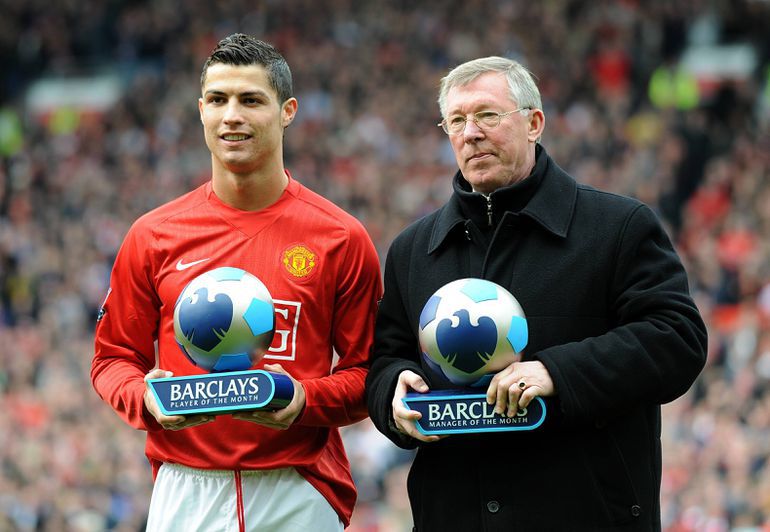 When snooker champion, John Parrott asked Ferguson to choose between Ronaldo and Messi, the legendary manager provided a thoughtful response.
Ferguson, as reported by the Mirror, acknowledged Messi as a contender for the title of the world's best player, but he leaned toward Ronaldo, stating,
"People say who is the best player in the world? And plenty of people quite rightly say Messi – you can't dispute that opinion. 

But Ronaldo could play for Millwall, Queens Park Rangers, Doncaster Rovers… Anyone, and score a hat-trick in a game.

"I'm not sure Messi could do it. Ronaldo's got two feet, he's quick, great in the air, he's brave – Messi's brave, of course. I think Messi's a Barcelona player."
Ferguson emphasized Ronaldo's versatility, suggesting that the Portuguese star could excel in a lower-tier team. Ronaldo, who spent six years under Ferguson at Manchester United, achieved significant milestones, including claiming his first Ballon d'Or award.
Subsequently, he moved to Real Madrid in 2009, adding four more Ballon d'Or trophies to his impressive collection.
Check out more sports news here.