Hair Matters Ladies. Nurture It.
Like they say, a woman's beauty is her hair. It is everything that matters to a woman aside, clothes, bags, shoes and jewelries. It is the first appearance of a woman, regardless of what she is wearing. If it is not well-kept or healthy, then she's incomplete.

Having a long, shiny, fuller hair can sure boost a woman's confidence. Although taking care of it might seem a little bit stressful, but is very important to take major responsibility. Follow these tips for maintaining a healthy locks.
• Wash:
You might not wash your hair every day like guys, but you can do that every week using a good shampoo and conditioner that contains natural ingredients. Don't be carried away by fruity fragrance because they might not contain the natural ingredients your hair needs. Go for shampoos and conditioner that contains vitamin E.
• Conditioning:
Wash out the conditioner off your hair rigorously; or better still you can opt for a leave – in conditioner. A leave-in conditioner moisturizes, softens, heals and detangles. You can apply a leave-in conditioner once a week.
• Drying:
After washing, you can use a hand dryer. Minimize the heat to a cooler level in order to avoid burns that might occur from drying. Although, the frequent use of dryer might lead to breakage. Once in a while you can open dry it naturally.
• Combing:
Always comb your hair in and out . You can comb it extensively, but don't overdo it. You can comb while it is wet and drying, but do it gently to avoid tangles.
• Stylist:
Having a personal stylist is not a bad idea. This way, he or she understands your hair and possibly knows what suits your face. When you observe that your hairstylist is causing more damage to your locks, opt for a better stylist.
5 Fragrances You Need During Summer
Fragrances can enhance a social image, boost confidence, mask body odour, and make one irresistible.
However, they can irritate those with sensitivities or allergies, so it is important to choose responsibly.
Join Alex Costa in the video to see the right fragrances to wear during summer periods.
9 Steps For Good Facial Cleansing
Washing your face is an important part of a daily skincare routine. Check out the step-by-step process of washing the face below.
1. Start by washing your hands thoroughly with soap and water to ensure they're clean before touching your face.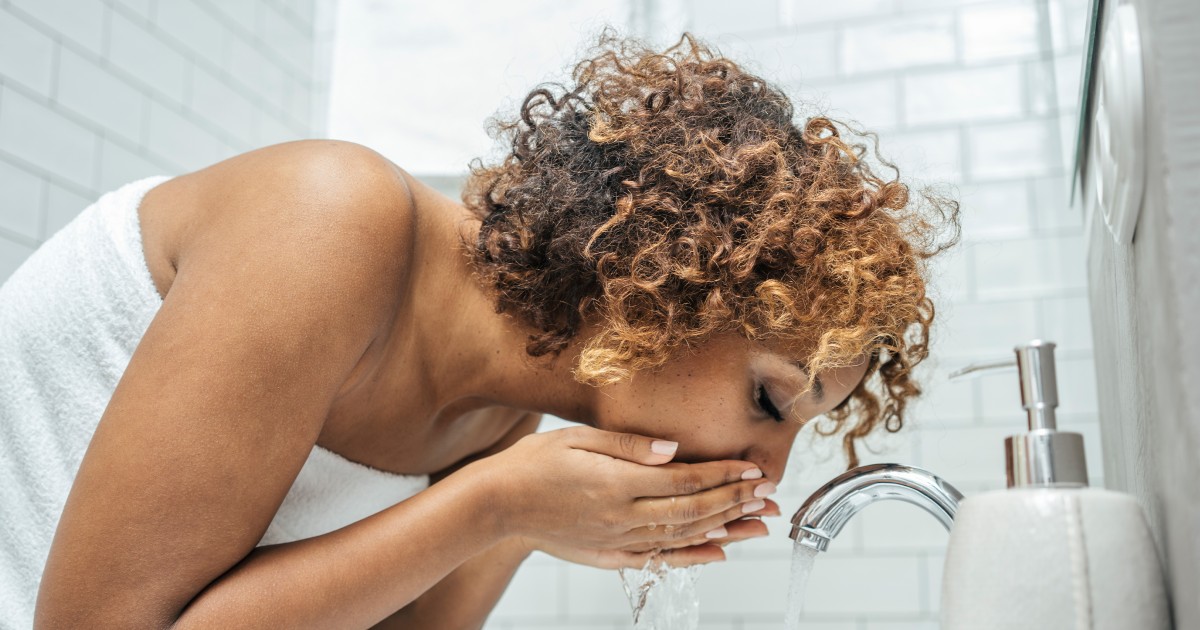 2. Wet your face with lukewarm water. Avoid using hot water, as it can strip the skin of its natural oils and cause dryness.
3. Apply a gentle facial cleanser to your fingertips or a clean washcloth. Choose a cleanser that is suitable for your skin type (e.g., oily, dry, sensitive) and free from harsh chemicals or fragrances.
4. Gently massage the cleanser onto your face using circular motions. Pay attention to areas prone to oiliness or congestion, such as the forehead, nose, and chin (T-zone). Be gentle and avoid scrubbing too hard, to avoid irritating the skin.
5. Rinse your face thoroughly with lukewarm water until all the cleanser is removed. Make sure there are no residue or soapy film left on your skin.
6. Pat your face dry with a clean, soft towel. Avoid rubbing or pulling at your skin, as it can irritate.
7. Follow up with a toner if it's part of your skincare routine. Toners help balance the skin's pH levels and remove any remaining impurities.
8. Apply a moisturizer suited for your skin type to hydrate and protect your skin. Choose a moisturizer that is lightweight and absorbs easily.
9. If it's daytime, apply a broad-spectrum sunscreen with at least SPF 30 to protect your skin from harmful UV rays.
Keep in mind that everyone's skin is unique, so it's important to find routine products that work best for you.
7 Benefits Of Turmeric For Your Skin
Turmeric is known for its many skin benefits. The popular yellow spice, which has long been used in Indian dishes and herbal medicine, contains curcumin as one of its main active ingredients.
Turmeric has many beneficial properties for the skin, including anti-bacterial and anti-inflammatory effects. However, here are some fascinating benefits turmeric provides for the skin.
1. Turmeric is packed with antioxidants that help to combat free radicals in the environment to keep your skin glowing.
2.  It helps reduce redness associated with acne and can improve overall texture of the skin when applied topically or taken orally as a supplement.
3. Turmeric protects against photoaging damage from UV rays, making it an ideal addition to any skincare routine. It is a powerful antioxidant, reducing inflammation and protecting against UV damage.
4. It is known for its anti-aging properties as it can reduce wrinkles and even out discoloration in the skin caused by sun exposure.  It may also help reduce signs of aging by tightening the skin and reducing wrinkles or dark spots caused by sun damage.
5. Turmeric also helps with healing acne scars and regenerating cell growth in damaged skin cells.
6. It contains powerful antioxidants that help reduce free radical damage, making it useful for treating aging and hyperpigmented skin. Its anti-inflammatory properties also help with acne while its antibacterial activity fights off bacteria associated with eczema. Turmeric is rich in essential vitamins and minerals which provide multiple benefits including boosting collagen production, reducing inflammation, nourishing the skin cells.
7. Turmeric helps protect against environmental pollutants and improves circulation to give a youthful glow to your complexion.