Check Out The Trailer For Comedy Series – "The Other Black Girl"
Looking for a series with a mix of comedy and mystery? You don't have to look far but get ready for the premiere of a new series that will make you laugh and keep you on your toes.
The Other Black Girl series is an American comedy, thriller produced by Rashida Jones and based on the novel of the same name by Zakiya Dalila Harris.
The drama's first season will consist of 10 episodes, and the series, The Other Black Girl, will explore race and workplace dynamics.
The series focuses on Nella Rogers, an editorial assistant at Wagner Books, a successful New York publisher. She often felt lonely and marginalized because she was the only black woman working at the company. Much to her surprise, however, Wagner hires Hazel-May McCall, another black woman, and the two quickly become friends. Shortly thereafter, Nella receives cryptic messages telling her to leave Wagner Books.
However, Nella and Hazel's friendship begins to crumble after Hazel's advice gets Nella in trouble with her boss and Wagner's associates begin to favour Hazel. Thís leads Nella to wonder if Hazel is purposely preventing her from making any progress. Eventually, Nella begins to uncover Wagner's dark history and dark secrets.
The series stars Sinclair Daniel, Ashleigh Murray, Brittany Adebumola, Hunter Parrish, Bellamy Young and Eric McCormack. It is scheduled to premiere on Hulu on September 13, 2023.
See the trailer below.
Photo Courtesy@Wikipedia
"Breath Of Life" To Premier On Prime Video On December 15, 2023
The intriguing original movie "Breath of Life" will be available on Prime Video on December 15, 2023. This touching film, which was produced and directed by Eku Edewor and BB Sasore, aims to reveal the depths of human connections and tell a story that will change viewers' lives.
The film chronicles the life-changing experience of Timi, a highly talented and affluent guy who experiences sadness and hopelessness following a devastating loss. Timi's accidental encounter with Elijah, a modest young guy who works as his housekeeper, initiates a significant metamorphosis.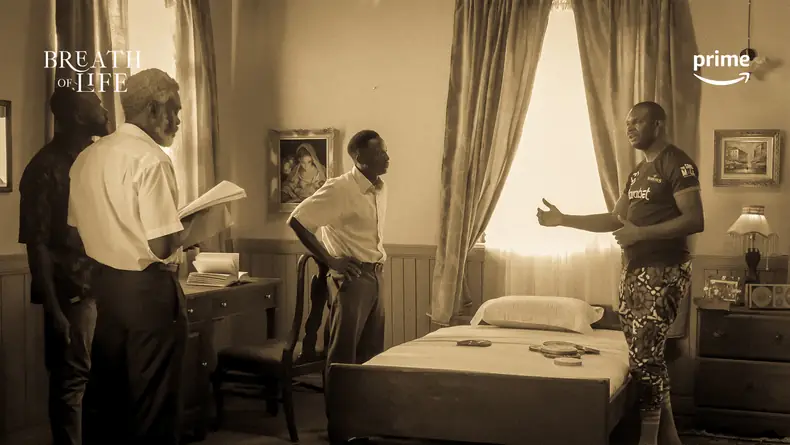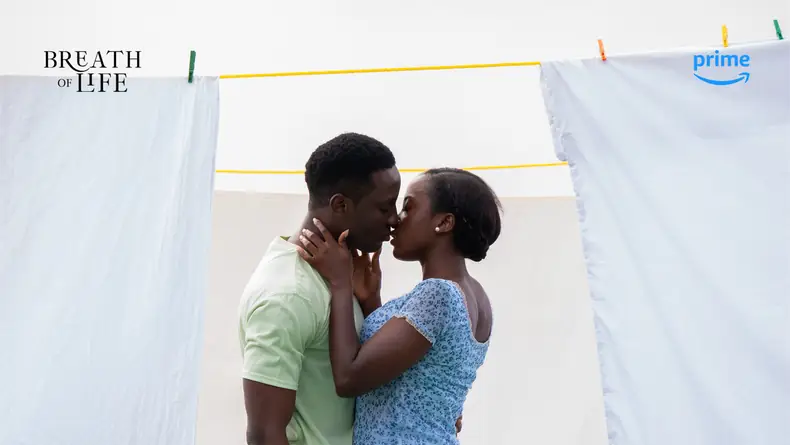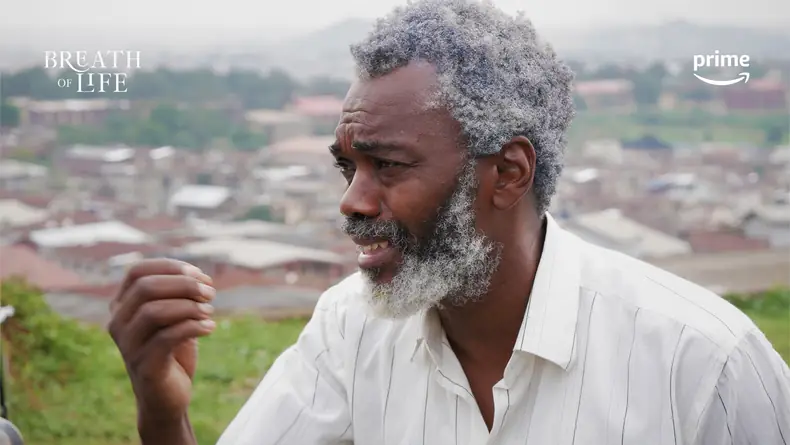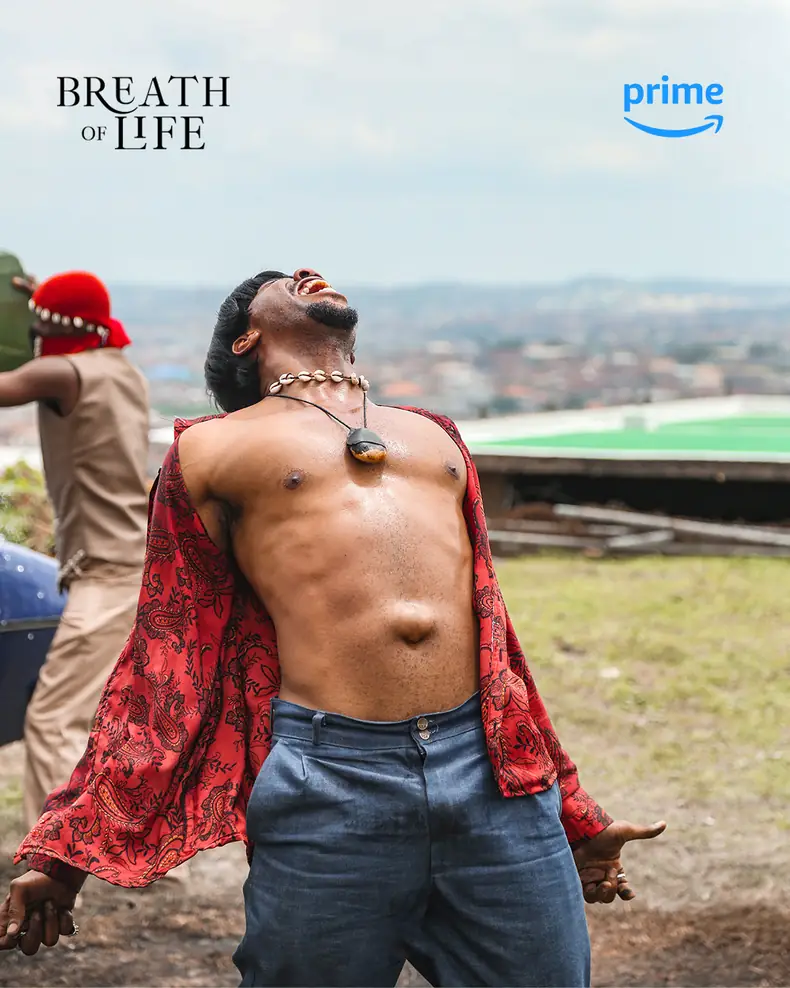 Through Timi's constant generosity and compassion, Elijah guides her on a self-discovery trip where she rediscovers the joy of life and learns the real meaning of his wealth. A function of "Breath of Life" serves as a poignant reminder that, even in the face of adversity, the human spirit can prevail, guided by empathy, compassion, and the unwavering belief in the goodness of humanity.
Get the latest and greatest updates right away! Join our exclusive Whatsapp Channel and never miss out on exciting news again.
The cast of the movie is outstanding, with Chimezie Imo playing the warm and genuine character of Elijah, the young man from poor beginnings who takes on the role of Timi's housekeeper, and Wale Ojo giving a powerful performance as Timi. Ademola Adedoyin, Eku Edewor, and Genoveva Umeh all contribute their skills to supporting parts that give the story of the movie greater depth and complexity. With their seasoned presence, Sam Dede, Tina Mba, and Sambasa Nzeribe enhance the movie with compelling performances.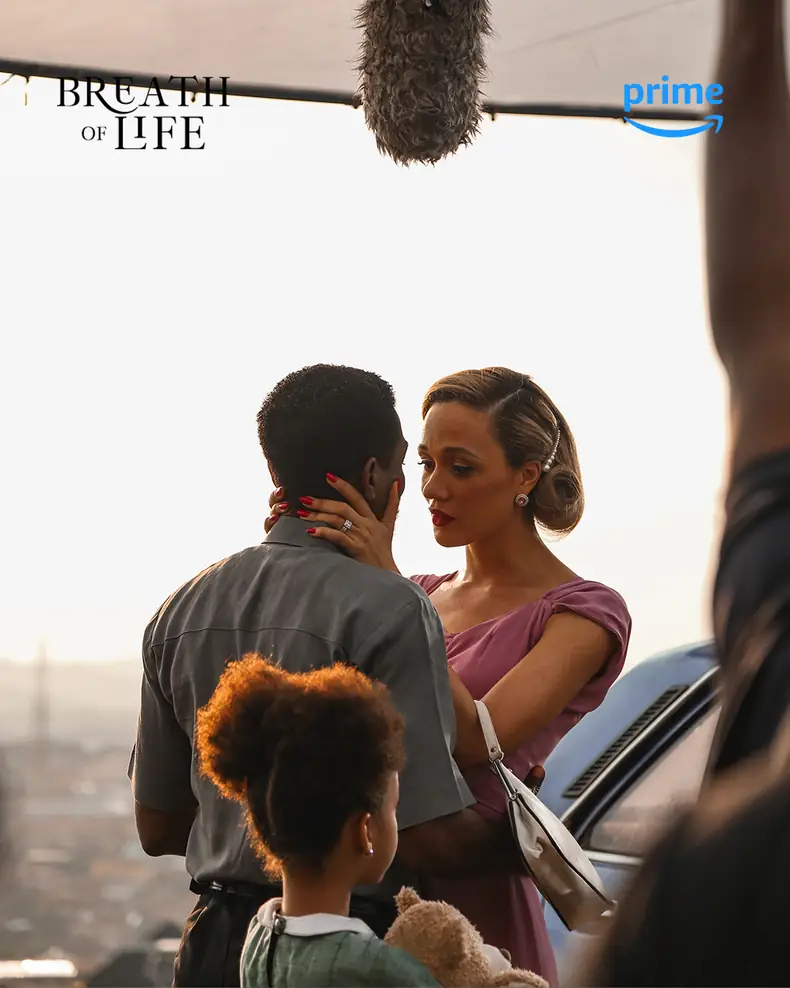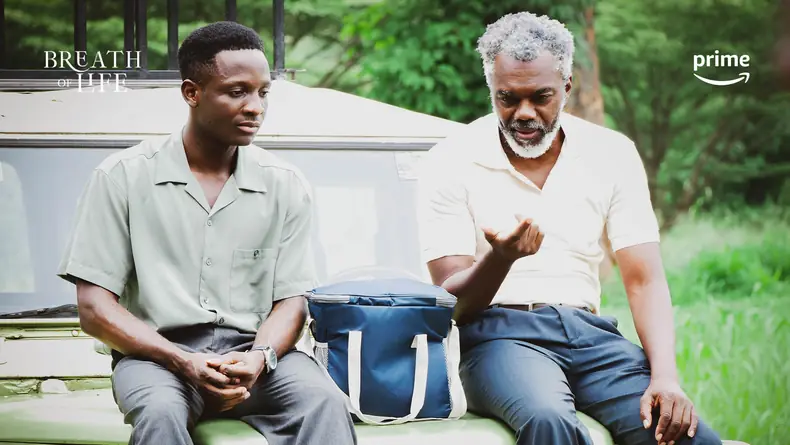 "Breath of Life" is a moving reminder that, with the help of empathy, compassion, and an unfailing faith in the goodness of others, the human spirit can flourish and triumph even in the most difficult circumstances. This gripping story conveys a message of fortitude, optimism, and the transformational potential of human connection.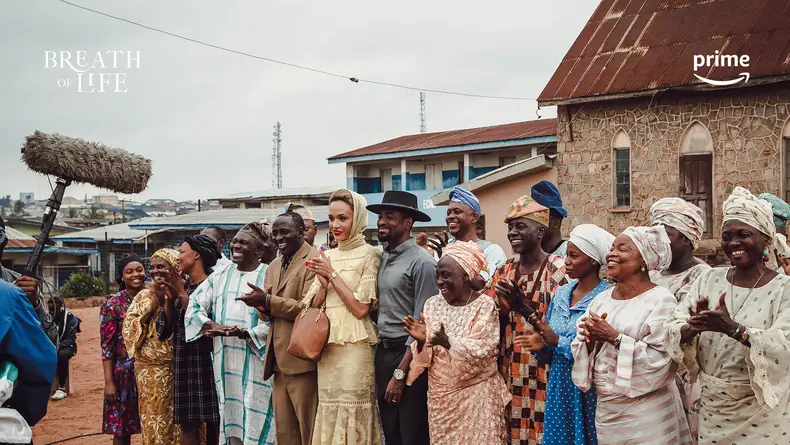 On December 15, 2023, "Breath of Life" will launch exclusively on Prime Video. In conclusion, "Breath of Life" offers audiences a chance to embrace a tale of hope, atonement, and the eternal power of the human spirit as the holiday season draws near. For anyone looking for a heartfelt and inspirational cinematic experience, the film is a must-watch because of its transforming narrative and examination of human connections.
Watch Trailer Below:
For more movie updates, check here.
ESIFF 2023: Edo State Emerges As A Potential Nollywood Hub
Celebrities and dignitaries have been drawn to Benin over the past four days as the Edo International Film Festival (ESIFF) has taken the front stage. As the festival progressed, talk over whether Edo State—like the well-established film industries in Lagos and Asaba—might become the next centre for Nollywood emerged.
During ESIFF, Governor Godwin Obaseki's vision for Edo State is becoming more and more clear. Acknowledging the vast economic and employment prospects offered by the creative sector, Obaseki is dedicated to converting Edo into a sanctuary for filmmakers. The festival creates an atmosphere where filmmakers are encouraged to contribute to the developing Nollywood scene by giving local talent a stage on which to display their artistic abilities.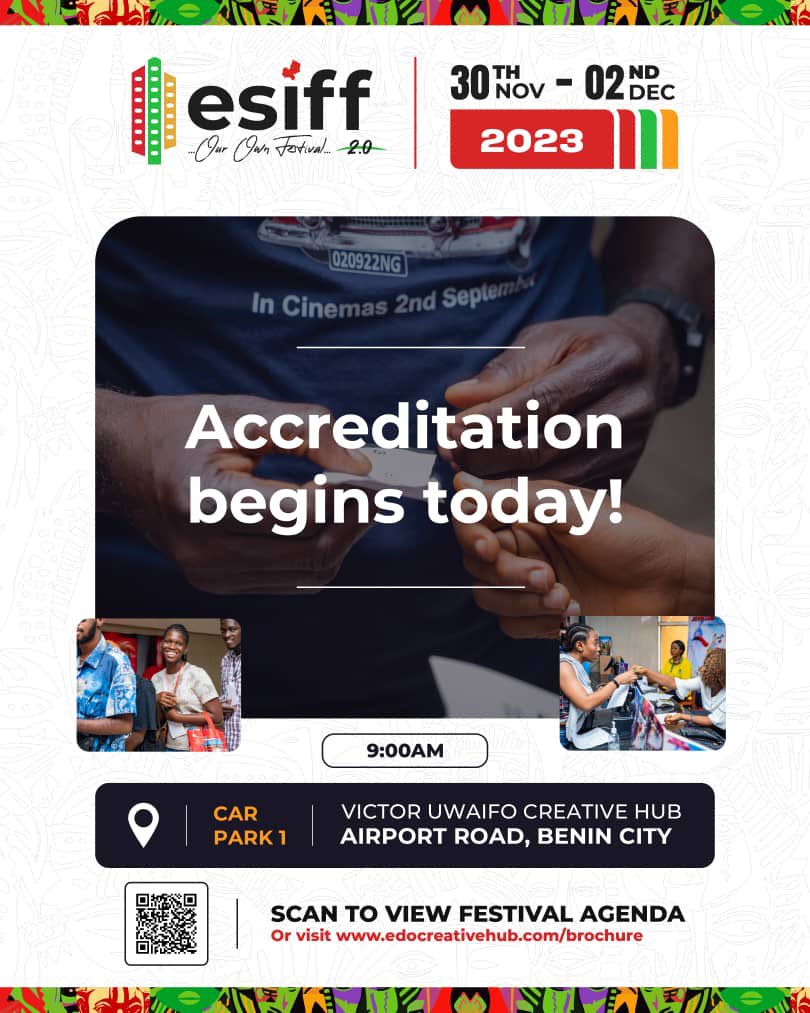 More than half of Nollywood's well-known actors are from Edo State, which is known for its abundance of talent. A few notable figures from the state's abundant talent pool are Dakore Egbuson, Timini Egbuson, Nancy Isime, Victor Sanchez, and Director Lancelot Imaseun.
According to Victor Aghahowa, over 370 Million Naira was spent producing "Enakhe".
The series was shot in Edo State.#ESIFF2023 #ESIFFestival pic.twitter.com/Ezbyq2TaxK

— Nollywire (@thenollywire) December 2, 2023
We have Bini legends in the building!

#ESIFF2023 @esiffestival pic.twitter.com/VZvyiANZR5

— Nollywire (@thenollywire) December 2, 2023

Nigerian film festival director Uche Agbo praised Governor Obaseki for his extraordinary support of the creative sector, saying, "I have never seen a governor so vested in seeing creatives thrive." This dedication is demonstrated by the Edo Film Project, which was started by the Ministry of Arts and Culture. It offers a thorough method for developing local talent by preparing and training actors and filmmakers.
Get the latest and greatest updates right away! Join our exclusive Whatsapp Channel and never miss out on exciting news again.
The Edo government has partnered in an attempt to further elevate the sector by establishing partnerships with foreign organizations like the Film Akademie in Germany. These collaborations focus on training indigenous makeup artists, stuntmen, actors, and directors through exchange programs, enriching the local film ecosystem.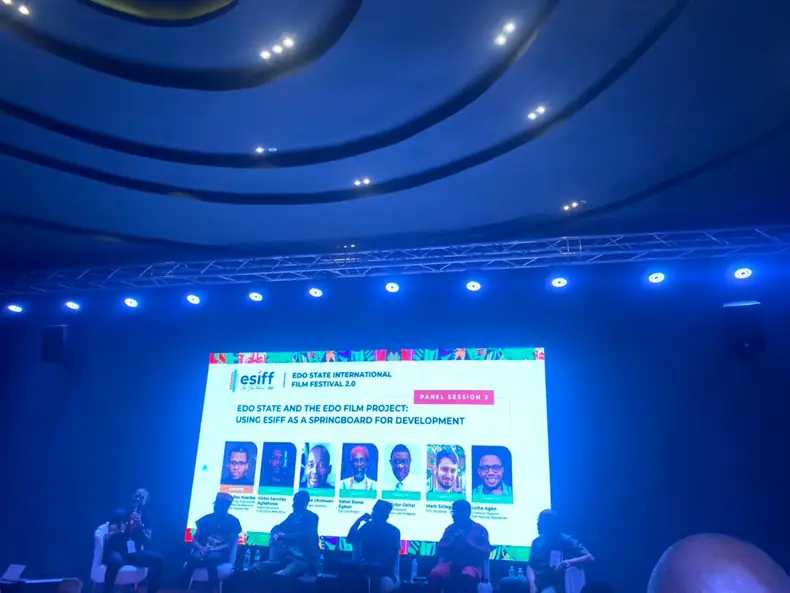 One noteworthy accomplishment was filming "Enakle" an African Magic series, in Edo State, where an astounding 70% of the crew was from. Even though Edo State still has a way to go before it can compete with the likes of Lagos and Asaba in the film industry, the progress it achieved at ESIFF shows that it has what it takes to be a major force in the Nollywood scene.
The state's dedication to the film industry is further evidenced by the creation of the Edo Film Festival, which is just in its second year and is already gaining significant attention and support. The issue of continuity after Governor Obaseki's term emerges as Edo State markets itself as a developing centre for the film industry. But now that ESIFF has changed to a private-public entity, there appears to be a sustainable framework in place for the continued growth of Edo's prominence in Nollywood.
If you like more entertainment news, check here.
10 International Christmas Movies To Watch This Holiday
Christmas is a great time to cosy up with family and friends and watch some nostalgic films. The following is a list of top Christmas films to see in 2023, each with a distinct charm and joyous atmosphere:
1. It's a Wonderful Life (1946):
Genre: Drama/Fantasy
Synopsis: An enduring masterpiece, this movie centres on George Bailey, a man on the verge of suicide on Christmas Eve, but he is saved from suicide by an angel who shows him what life would have been like without him. It does a fantastic job of capturing Christmas's actual meaning.
2. Elf (2003):
Genre: Family/Comedy
Synopsis: This humorous picture centres on Will Ferrell's character, Buddy, a human who was raised by elves at the North Pole. It chronicles Buddy's quest to locate his biological father in New York City. It's ideal filled with smiles and touching moments, it's perfect for the whole family.
3. Home Alone (1990):
Genre: Comedy/Family
Synopsis: When eight-year-old Kevin McCallister is accidentally left behind during Christmas vacation, he must defend his home from burglars using an array of booby traps. A true holiday classic that never gets old.
4. The Polar Express (2004):
Genre: Adventure/Animation
Synopsis: This animated movie, which is based on the well-loved children's book, tells the story of a young boy's incredible journey to the North Pole on board the Polar Express. It's a must-watch for the season because of the amazing animation and touching tale.
5. A Christmas Carol (1984):
Genre: Drama/Fantasy
Synopsis: George C. Scott plays Ebenezer Scrooge, a miserly old man who is visited by three spirits on Christmas Eve in this rendition of Charles Dickens' classic story. An engrossing and moving examination of forgiveness and giving.
6. Love Actually (2003):
Genre: Romance, Comedy, and Drama
Synopsis: An ensemble romantic comedy set in London around the holidays that weaves together several love stories. It's a feel-good movie that perfectly embodies the spirit of Christmas, complete with a fantastic cast and touching moments.
Get the latest and greatest updates right away! Join our exclusive Whatsapp Channel and never miss out on exciting news again.
7. The Holiday (2006):
Genre: Romance/comedy
Synopsis: Starring Kate Winslet and Cameron Diaz, the movie centres on two women who, during the holidays, switch residences and unintentionally fall in love. It's a charming romantic comedy with a festive setting, full of charm and wit.
8. Miracle on 34th Street (1947):
Genre: Drama/Family/Fantasy
Synopsis: A young attorney represents a man claiming to be Santa Claus in court, saying that he is the real Kris Kringle, after the man is institutionalised. This endearing classic delves into the actual spirit of Christmas and the wonder of belief.
9. A Charlie Brown Christmas (1965):
Genre: Comedy, Drama, and Animation
Synopsis: Embark with Charlie Brown and his pals as they unearth the genuine significance of Christmas. This beloved animated film with the Peanuts group is a timeless story with a strong message about the spirit of the season.
10. The Grinch (2018):
Genre: Animation/Comedy/Family
Synopsis: Benedict Cumberbatch voices the iconic Grinch in this animated adaptation of Dr. Seuss' classic story. With stunning animation and a heartwarming twist, it's a delightful film that brings the beloved character to life freshly and festively.
These movies offer a perfect mix of nostalgia, laughter, and heartwarming moments to make your Christmas celebrations truly magical. Enjoy the holiday season with these festive films.
Check out more movie updates here.