This Is Why People Wear Jewelry
People choose what makes them look fashionable when it comes to style, but it doesn't end there. They have reasons for their choice.
Read below to find different reasons people wear jewelries.
1. Cultural and Traditional Significance: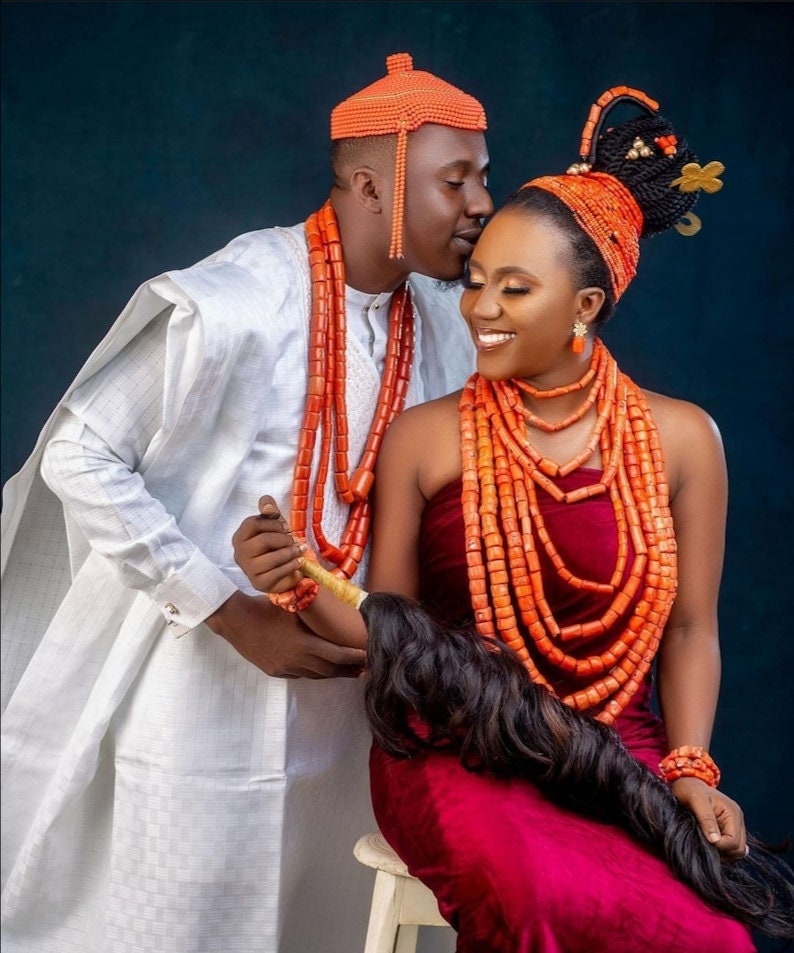 People wear jewelry as a way to connect with their roots, honor traditions, and showcase their cultural identity. It can represent cultural heritage, social status, and ceremonial significance.
2. Enhancement of Beauty:
Jewelries can complement and accentuate outfits, hairstyles, and facial features. Well-chosen jewelry pieces can add sparkle, color, and elegance, making the wearer feel more confident and attractive.
3. Fashion and Style: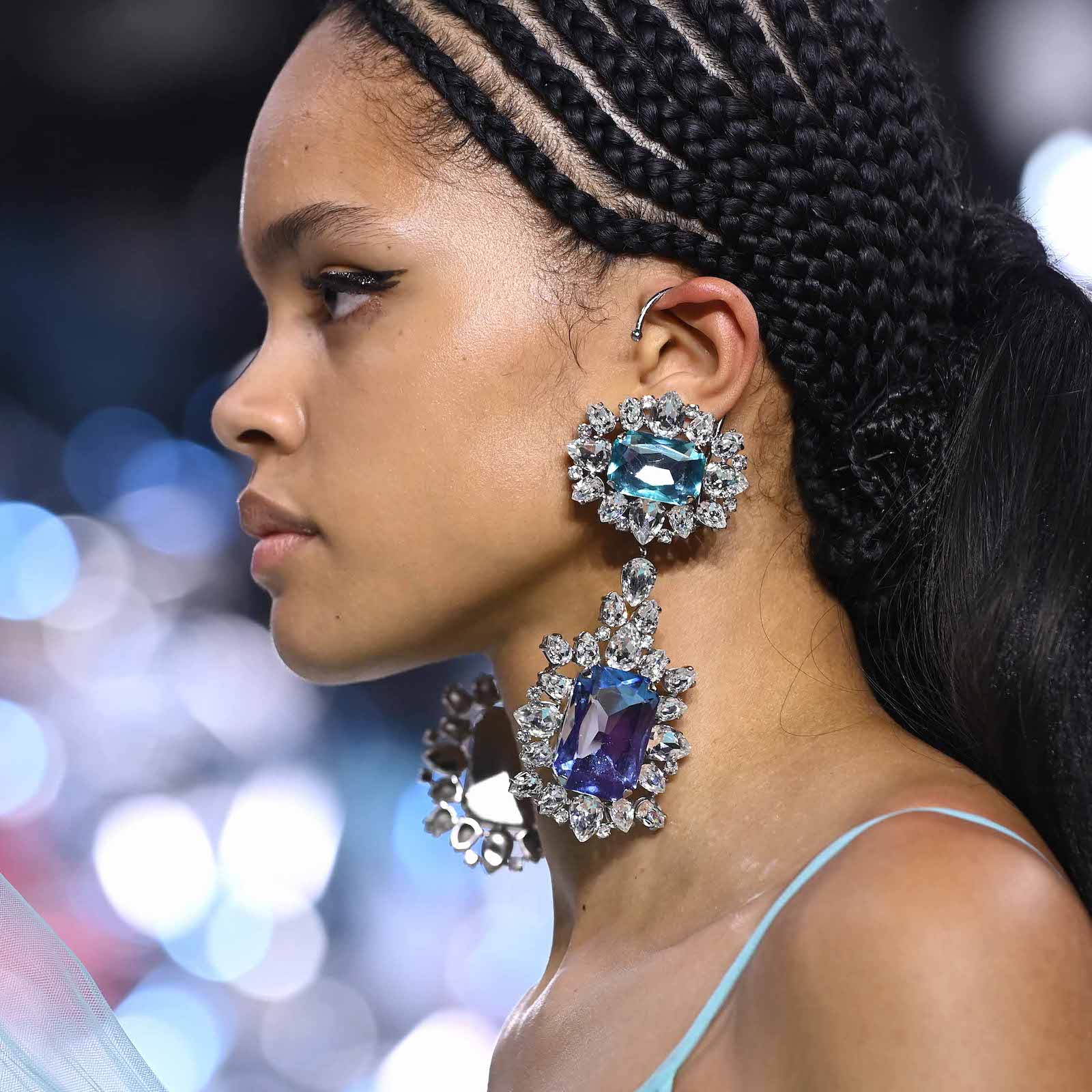 Jewelry is a key component of fashion and style. It can be used to accessorize and complete an outfit, adding flair and sophistication. Different types of jewelry, such as necklaces, bracelets, earrings, and rings, can be mixed and matched to create unique and fashionable looks.
4. Social Signaling: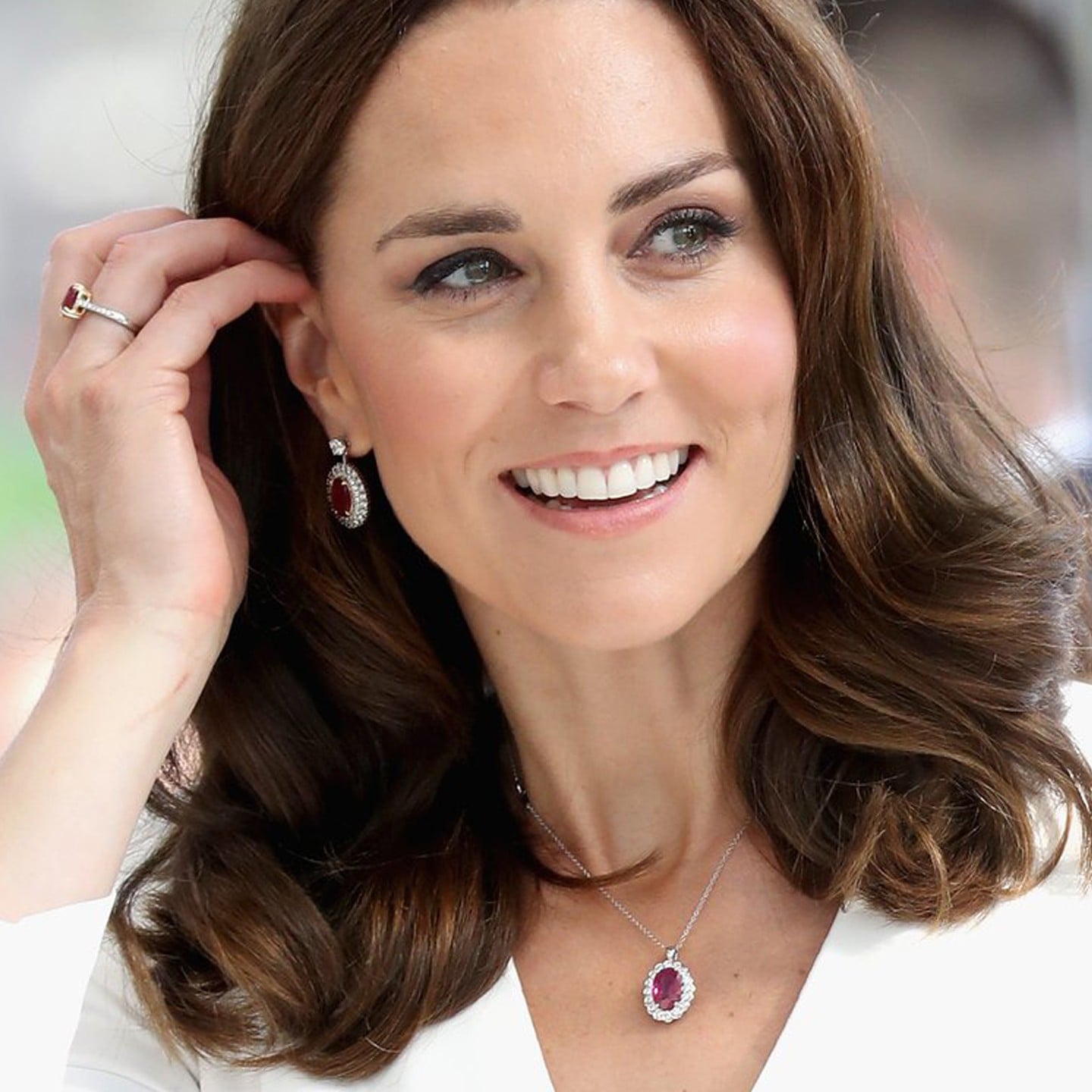 It can be a form of social signaling, conveying messages about one's social status, wealth, and taste. Certain pieces of jewelry are associated with luxury and prestige, and wearing them can communicate success and affluence.
5. Spiritual and Metaphysical Beliefs:
In some cultures and belief systems, jewelry holds spiritual and metaphysical significance. It can be worn as a symbol of faith, protection, or connection to higher powers. Examples include religious symbols, healing crystals, or amulets believed to bring luck or ward off negative energies.
5 Hausa Proverbs For The Week
Hausa proverbs are amongst the cultural strengths of the Hausa tribe in Nigeria. These proverbs are an integral part of their culture which serves as a repository of wisdom and generational heritage.
Hausa proverbs, just like other cultural proverbs, provide insights into the Hausa people's beliefs, values, and worldview, often conveying profound meanings in concise statements.
As we go further in this read, we will delve into the world of Hausa proverbs, exploring their meanings and the hidden words of truth and wisdom in them.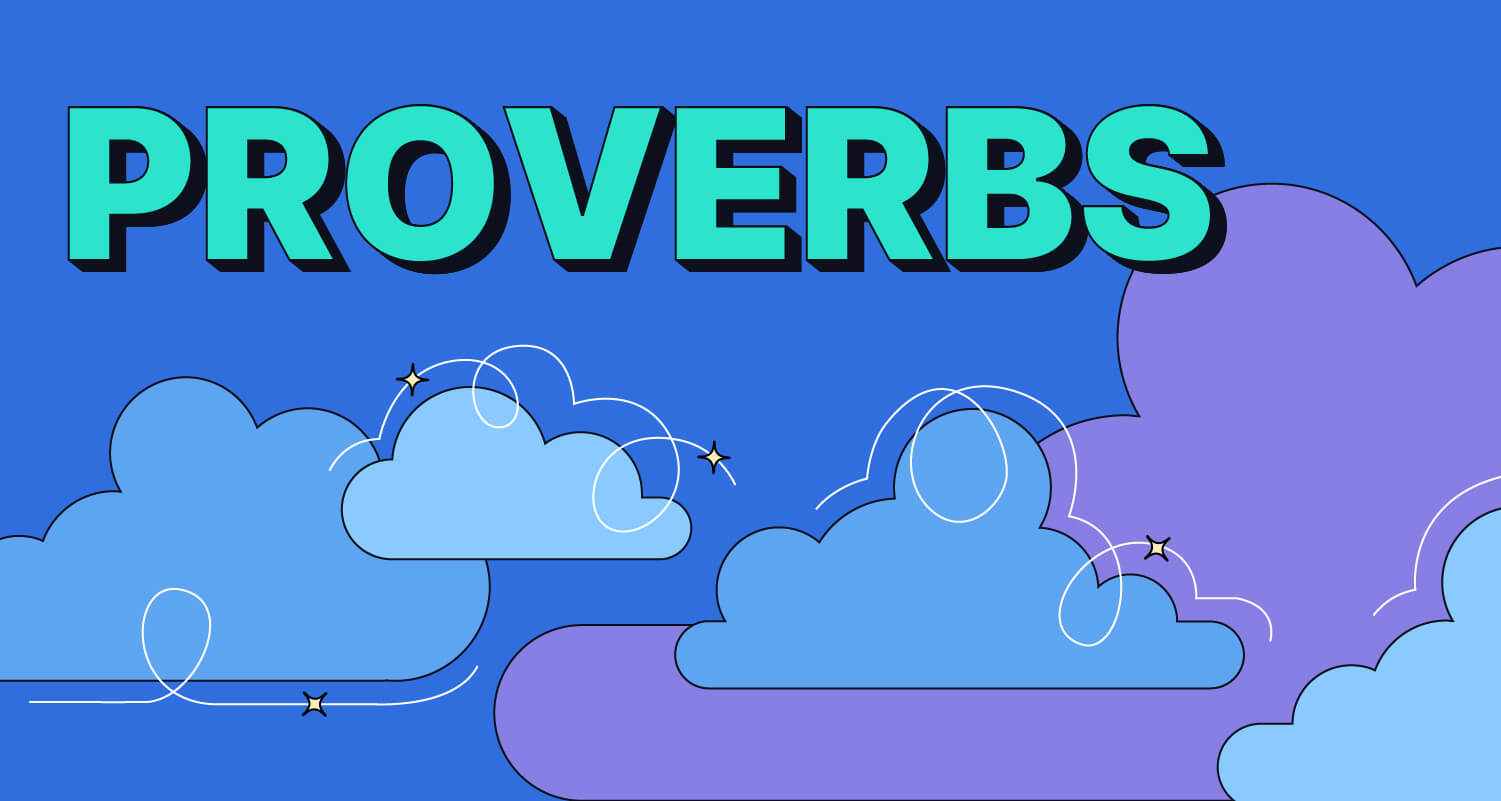 We will examine 5 of these Hausa proverbs below:
1. "Dan iskan baya iko ba shi ido."
(A child who has experienced the cold knows the feeling of warmth).
This proverb talks about the importance of experiencing contrasting situations to appreciate the positive aspects of life.
It suggests that one who has endured challenging circumstances can better appreciate and value the comfort and blessings that come their way.
It also reminds you to remain resilient and hopeful during difficult times, knowing that they will eventually encounter moments of solace and joy.
2. "Sai gobe ya zama sharhi baki."
(Tomorrow will become today's morning).
This proverb highlights the concept of time and the inevitability of change.
It conveys the idea that every new day holds the potential for transformation and new opportunities.
It encourages patience, reminding you that present challenges or circumstances will change with time, and better days will dawn.
3. "Idan hanayen na sa karfi, ya sa kemar ji."
(If the elephant's tusks get too long, they become a burden).
This serves as a reminder that excessive possessions or qualities can become burdensome. There should be balance and moderation in life, avoiding excesses that may hinder progress or bring unnecessary complications.
And it conveys the importance of knowing your limits and striving for a balanced existence.
4. "Yau yana cin kifi ya zuba, jiya yana ba cin abu."
(Today's seed becomes tomorrow's fruit, yesterday's seed becomes today's tree).
Actions and efforts made today will yield positive outcomes in the future.
You should invest in your present endeavours, understanding that your efforts will bear fruit over time.
The proverb underscores the importance of long-term vision and delayed gratification.
5. "Girma da manya idan kuke yi lafiya, ka kuyi yazo da ita."
(If you find something valuable, take it and come along with it).
Recognizing and seizing opportunities when they present themselves is a good thing.
This proverb encourages you to be proactive in identifying favourable situations, talents, or resources and utilizing them wisely.
The value of taking advantage of beneficial circumstances and appreciating their potential for personal growth and success cannot be overemphasized here.
Hausa proverbs hold a wealth of cultural wisdom, offering glimpses into the Hausa way of life, values, and beliefs.
Through their succinct yet profound expressions, they provide guidance and insights applicable to various aspects of human existence.
The five Hausa proverbs explored in this article showcase the depth of wisdom captured within this culture which offers lessons on resilience, time, balance, patience, and seizing opportunities.
Here Is The Future Awards Africa Nominees For 2023
Actor Tayo Faniran and actress Idia Aisien came on stage together on Sunday, September 24, 2023, to announce the names of the nominees for the 17th edition of the Future Awards Africa.
View this post on Instagram

The theme for this year's event is "Defying Odds, Inspiring Greatness", which perfectly represents what the awards aim to celebrate.
The list of nominees is truly impressive. It showcases individuals who have achieved great success and overcome obstacles in their respective fields. Some well-known names on the list include Enioluwa Adeoluwa, who is a content creator, Hilda Baci, a chef with a Guinness World Record, Jumoke Dada, an acclaimed entrepreneur, Tobi Amusan, a track and field sensation from Nigeria, Asake, a singer-songwriter, Broda Shaggi, a popular comedian, Omonhinmin 'Ilo' Ilooise, a star from MTV's VJ search, and many more.
The organizers have put together a list that truly represents the spirit of defying norms and making a lasting impact on youth culture throughout Africa.
In total, there were 128 individuals nominated across 25 different categories, and their selection process involved three rigorous judging stages.
See the complete list of nominees below:
Young Person of the Year
Hilda Baci — Guinness World Record Holder
Oluwaseyi Moejoh — Climate Change and Youth Development Activist
Victor Osimhen — Professional Footballer
Rena Wakama — Coach of D'Tigress
Precious Eniayeka — Founder at Stellar Initiative
Enioluwa Adeoluwa — Content Creator
Education
Aliu Toluwani Victor — CEO of Royal foundation Africa
Sultan Akintunde — CO founder and CTO AltSchool Africa
Demilade Adelaja — SDG Youth Advocate
Adaora Nwodo — Tech Content Creator
Uchechi Rochas — Director General of Rochas Foundation
Professional service
Oghenerukevwe Toka — Social Media Manager, Consultant, and Coach
Phoebe Dami-Asolo — Marketing and Commercial Professional
Olubukayo Ewuoso — Digital Marketing Officer
Muhumuza Brian — Intercontinental Publicist
Fatima Jimanate Umar — Development Group Impact Analyst
Law
Bioku Benjamin — Legal Manager at Sahara
Chidi Odoemenam — Senior Associate at Rendeavour Nigeria
Damilola Wright — Lawyer
Toyin Aiyepola — Lawyer
Entrepreneurship
Nathan Nwachukwu — CEO of Klas
Lukman Shobowale — Real Estate Expert
Jumoke Dada — Award-winning Entrepreneur
Victor Ehindero — A Visionary Tech entrepreneur
Miracle Nwachukwu — Interior Designer
Victor Adegbile — CEO at Land Republic Limited
Bella Victor — Chairman of Lander Estate
Bright Sekoni — CEO of Audacia Properties
Sandra Chukwudozie — Founder & CEO – Salpha Energy
Noah Ibrahim — Co-Founder – Eatnow.ng
Agriculture
Emmanuel Negedu — CEO of AgriLife youth
Joshua Ifezue — Founder of Jofez Agro
Joshua Okpata — Exxon Mobil Undergraduate Scholar
Technology
Weevil Company — Hansel Okeke and Germaine Okeke, Founders of Weevil Company
Victor Fatanmi — CEO of Fullgapco
David Onilude — Tech Enthusiast
Yanmo Omoregbe — Co-founder and COO of Bamboo
Goodness Kayode — CEO of Sendchamp
Shodipo Ayomide — Engineering and Developer Relations Leader
Iyinoluwa Deborah Raj
Photography
Chika Onuu — Photographer and Videographer
Opeyemi Femi Oke — Photographer
Deji Oluokun
Ngozieme — Photographer
Akindele Ibukun — Lead director for VISUALCHEF.HO
Bolarinwa (Horlaof Lagos) — Owner of HOL Academy
Advocacy and Activism
Muhammad Kolo Muhammad — Play Metro
Odanye Kehinde — Youth Advocate
Osariemen Grace Omoruyi — Founder of Restorative Justice for Africa
Tobiloba Osogbiye — Public Affairs Officer
Sport
Victor Osimhen — Footballer
Tobi Amusan — Nigerian track and Field Athlete
Asisat Oshoala — Footballer
Michelle Alozie — Footballer
Mary Busayo Olatunji — Squash Player
Ese Brume — Athlete
ON-Air Personality
Emmanuel Onwuka — Journalist
Ilowitdflo — TV Presenter
Karen Dimkpa — Queen of Pop Radio
Laila Johnson Salami — Co-Anchor on Arise TV
Anita Akuffo — Host and a Presenter
Adesola Balikis —Radio Presenter
Journalism
Deborah Tolu Kayode — Communications Specialist
Akinlade Abiodun — Writer
Pelumi Salako — Freelance Journalist
Ore Ogunbiyi — Economist
Intrapreneurship
Tutu Adetunmbi — Content Marketing Consultant
Solomon O. Ayodele — Head of Innovation at WEMA Bank
Ernesto O. Dibia — Medical Laboratory scientist
Victor Okpala — Manager of Spotify
Precious Akpan — Businesswoman
Health and Wellness
Mmekidmfon Umanah — Business Executive
Dr. Princess Ike — Public Health Optometrist
Emmanuel Oni — Businessman
Victor Amusan — Health Tracker
Fashion
Uyiosa Omoregbe — Owner of NASO Clothing Brand
Rhoda Aguonigho — Fashion Consultant
Thebetsile Thebe Magugu — Fashion Designer
Veekee James — Fashion Designer
Gbemisola Okunlola — Founder of ALONUKO
Film
Abdulazeez Greene — Cinematographer
TG Omori — Music Video Director
Ovi Odiete — Nollywood Actor
Nora Awolowo — Producer, Cinematographer, and Filmmaker
Steven Ndukwu — Travel and Real Estate Content Curator
Ife Olujuyigbe — Filmmaker
Niyi Fagbemi — Filmmaker
Ifan Michael — Filmmaker
Acting
Mike Afolarin — Actor
Rahama Sadau — Actress
Moshood Fattah — Actor
Emeka Nwagbaraocha — Actor
Ama Qamata — Actress
Olumide Oworu — Actor
Tobi Bakre — Actor
Genovevah Umeh — Actress
Scarlet Gomez — Actress
Content Creation
Layi Wasabi — Content Creator
Fisayo Fosudo — Visual Storyteller
Eniola Korty Olanrewaju — Filmmaker
Salem King — Content Creator
The Wisdom Man — Content Creator
Maryam Apaokagi — Comedienne
Samuel. A Perry ( Broda Shaggi) — Comedian
Music
Ayra Starr — Singer
Asake — Artist
Libianca — Cameroonian Singer
Aya Nakamura — French Singer
Tay C — French Singer and Songwriter
Governance
Hakeem Onasanya — Head of Startups
Igunbor Sarah — Senior Assistant to Edo State Governor
Mustapha Isa Ozo — Managing Director of A Public Relations and Digital Communication Company
Seun Olufemi White — Lawyer
Rukayatt Shittu — Journalist
Khalil — Halilu
Community Action
GodsFavour Ahimisi — Game Changer in Community Action
Ndasadu lau Idris Bilyaminu — Founder of YapDfAfrica
Chioma Ukpabi — Founder of SUWK
Salawu Azeez — Climate Activist
Iresalewa Muhammed Bello — Founder of Nimah Andreh
Arts and Literature
Haneefah Abdulraman — Writer
Michael Dubby — Entrepreneur
Morenike Olusanya — Book Cover Artist
Dance
Izzy Odigie — Choreographer
Regina Eigbe — Choreographer
Sherrie Silver — Philanthropist
Dream Catchers — Dance Group
Creativity and Innovation
Victoria Adesanmi — Interior Designer
Hauwa Lawal — Screenwriter
Babatunde Sanni of Ikorodu Bois
Intissar Bashir Kurfi — Environmentalist
Service to the Young
Melody Fidel — Entrepreneur
Bosun Tijani — Minister of Communications
AFRIMMA Mourns Mohbad And Calls For Regulation
AFRIMMA (African Muzik Magazine Awards) has expressed deep sadness over the untimely loss of the Nigerian Street Hop sensation, Mohbad. The organization has emphasized the significance of regulating and institutionalizing the music entertainment industry in light of Mohbad's tragic demise.
Mohbad, a 27-year-old musician also known as "Imole" (Light), had shown immense promise in his career, captivating fans worldwide with his creativity and captivating lyrics. His unexpected demise on September 12, 2023, has sent shockwaves through the music industry and left millions of fans in grief.
President and Executive Producer of AFRIMMA Mike Dada sent his sympathies to Mohbad's family, the Nigerian music industry, and his fans. He lamented the passing of potential talent and urged further institutionalisation of the music and entertainment industry in Africa.
Dada emphasised that institutionalisation is essential to achieve the goal of curbing the unprofessional practices within the industry.
AFRIMMA is actively trying to organise stakeholders in the creative industry, especially in Nigeria, in order to establish regulated operations and guarantee the industry's professional development.
He highlighted the necessity of music industry regulation to prevent it from degenerating into an unregulated free-for-all, citing the low entry requirements that currently allow anyone to establish a music record label without proper oversight. To address this issue, African countries should establish Music Institutes to regularly certify industry practitioners.
AFRIMMA has urged various stakeholders, including government officials, artists, record labels, producers, promoters, and other professionals in the entertainment industry, to actively participate in this crucial process by submitting proposed legislation for review and discussion.
Furthermore, given that there have been accusations of foul play, AFRIMMA's worries are consistent with the Nigerian Police's current investigation into the circumstances surrounding Mohbad's death.
The music industry, both in Nigeria and internationally, have paid tribute to the late Street Hop sensation, whose music is currently seeing a rebirth in popularity.
Check here for more news update.