DJ Neptune & Spyro – Count Your Blessings
DJ Neptune, a Nigerian DJ and record producer, has just dropped a new single titled "Count Your Blessings", featuring Spyro.
The song was produced by Colonel Tyemmy and marks DJ Neptune's first single since "Bienvenue," which was released with Ruger.
"Count Your Blessings" is a mid-tempo track that encourages listeners to focus on their blessings rather than their problems. DJ Neptune's blending of Spyro's vocals and Colonel Tyemmy's production creates a catchy and upbeat sound that is sure to please fans of the DJ's unique style.
The song's release follows a string of successful collaborations for DJ Neptune, and it is likely to further solidify his position as one of Nigeria's most talented and respected DJs.
Stream song below.
New Music: Victony Feat. Babyboy AV – Jaga Jaga
Victony has returned with another incredible hit single, "Jaga Jaga", which was highly-anticipated and features Babyboy AV.
It was recently released onto the music scene and has music fans buzzing with excitement. This song, which incorporates elements of R&B, Afrobeats, and probably other musical genres, is creating waves in the present music scene, showcasing the versatility of the artists involved.
This collaborative effort between Victony and Babyboy AV has produced a remarkable piece of music that excels in several aspects, including its soundtrack, production quality, collaboration dynamics, and touching lyrics.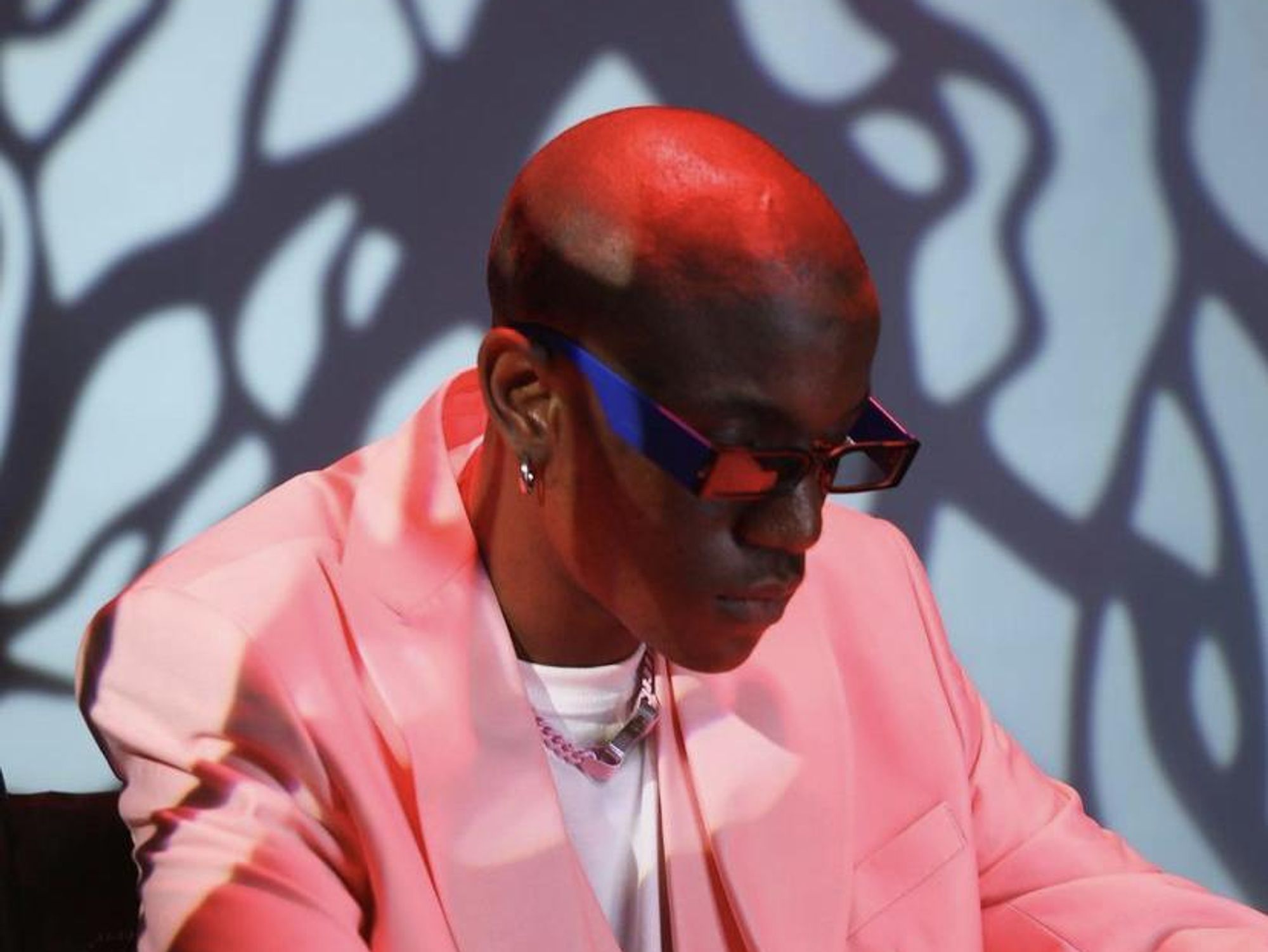 The song's lyrical content strikes a soulful chord, delving into heartfelt personal narratives. It conveys the idea that life has been far from perfect, filled with messy moments, yet the artists express gratitude to a higher power (God), recognizing that without divine intervention, they might have been ensnared in life's troubles. This emotional depth and introspection make the song a compelling and replay-worthy track.
The synergy between Victony and Babyboy AV is seamless, both aimlessly work in perfect harmony.
Victony, as the primary artist, brings his unique style and established musical prowess to the forefront.
Babyboy AV, in his featured role, complements the performance with his unique voice and artistic flair, contributing to the song's overall appeal.
Behind the scenes, KTIZO takes credit as the producer of the song. The songwriting and composition credits are distributed among several individuals, including Anthony Victor (Victony), Adindu Victor (Babyboy AV), Yseult Onguenet, and Chuma "Hoodini" Nwokike.
This diverse group of lyricists and composers implies that "Jaga Jaga" boasts intricate and thought-provoking lyrics, coupled with a complex and compelling musical arrangement.
The official release of "Jaga Jaga" occurred under the labels VICTONY/KVLT, with an exclusive license granted to Encore Recordings. This strategic approach ensures that the song benefits from the combined expertise and resources of these music labels, potentially expanding its reach and impact within the music industry.
"JAGA JAGA" STARRING @babyboyav_ , OUT MIDNIGHT. ✝️ pic.twitter.com/LNAjhDWHDS

— VICTONY (@vict0ny) September 28, 2023
Before its release, the song generated significant anticipation through pre-release promotion on social media platforms. Thousands of views and enthusiastic engagement from fans demonstrated the eagerness surrounding the song's debut, setting the stage for its promising journey in the music charts and the hearts of listeners.
Stream.
Check out more music updates here.
Ckay Shares Acoustic Video Of His Song "Capture My Soul"
Afrobeats singer, CKay, has released the acoustic version video of the song he made with Joeboy titled "Capture My Soul".
The video which was released on September 26, 2023, is a tribute to the original version of the along which Ckay and Joeboy did wonders with.
The song, "Capture My Soul", is featured on the singer's latest deluxe album, "Sad Romance", which was co-produced by BMH.
The "Capture My Soul" acoustic video features CKay performing the song while sitting and playing the piano alongside.
The video is simple but lingering, and it allows the beauty of the song to shine through while creating a warm and inviting atmosphere.
The video begins with a close-up of CKay's fingers plucking through the keys of the piano. He then begins to sing the opening lines of the song:
On me, on me, on me, on meBalance, sit on me, ohGirl be loving 'til the morningMorning, morning, ohMake we reduce all the fightingIncrease the loving, oh-oh… 
"Capture My Soul" is a beautiful and moving song about love and commitment. The lyrics speak to the desire to be completely consumed by one's lover, and to be so close to them that they can feel every beat of their heart.
The video fades with the singer singing,
…I'm in love with you, I'm in love with youMake I leave you, for where? Where?If na lie I dey tell you make water carry me goWater carry me go, whoa-whoa-whoa-whoa
Girl, you don capture my soulGirl, you don capture my soul
…leaving the viewer with a feeling of warmth and contentment.
The acoustic performance video is a perfect way to experience the song in its purest form. CKay's vocals are heartwarming, and the simple arrangement allows the beauty of the lyrics to take centre stage.
The "Capture My Soul" video is made to please fans of Afrobeats and Ckay's fans. The lyrics, sounds and harmony speak nothing less than pure melody.
If you're a fan of Afrobeats, or if you're just looking for a beautiful and moving song to listen to, check out the acoustic performance video of "Capture My Soul" by CKay.
Watch the video below.
Check out more music updates here.
Dumomi The Jig Releases Anticipated Debut Single "Anticipating"
Dumomi The Jig, a promising new signee of the Adult Nation Entertainment roster, has finally debuted his highly anticipated single of the year titled "Anticipating".
Born Adenuga Adedumomi in Lagos Ikeja in 1991, Dumomi The Jig is a talented Nigerian singer and songwriter hailing from Lagos. He also has a degree in architecture from the University of Lagos.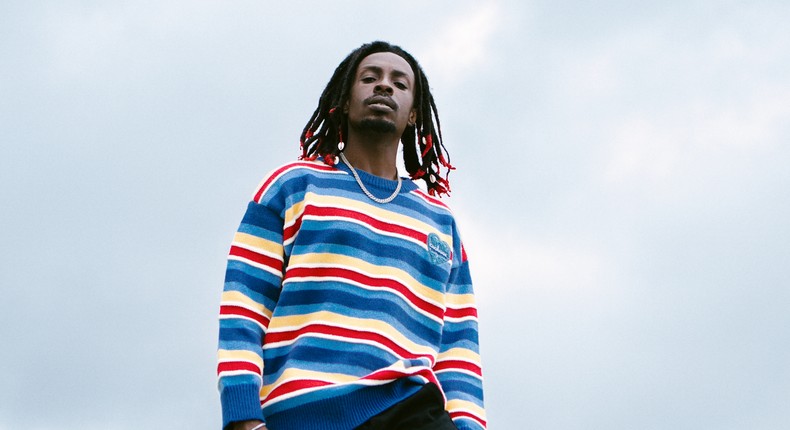 "Anticipating," is a masterpiece produced by Blackculture. This captivating mid-tempo track explores the intricate facets of love and delves into the diverse experiences within a romantic relationship.
Through "Anticipating," Dumomi the Jig skillfully conveys the emotional rollercoaster and burdens that frequently come with relationships, all the while emphasizing his unwavering love and commitment to his partner.
"Anticipating" is now available for streaming on all major digital platforms, allowing music lovers to immerse themselves in Dumomi The Jig's captivating sound and lyrical storytelling.
This release marks the beginning of what promises to be an exciting musical journey for this emerging artist.
Listen Below.