Visa Free Destinations You Can Travel to With a Nigerian Passport
If you have a Nigerian passport, you already know there are not many places you can visit without going through the dreaded visa application process.
Most Nigerians have giving up on the idea of traveling because of the deterrent visa application process . However, despite the restrictions many countries have put on our green passports, there are quite a few beautiful destinations that do not require visas from Nigerians.(some require visa after a month or two or visa on arrival).
So it's time to start planning your next trip to one of these amazing, Nigerian passport friendly countries.
Seychelles 
Seychelles has been the top of honeymooners lists for years. Between the turquoise blue waters and canyon like terrain, this island is the perfect getaway for couples who want to experience paradise. From luxury resorts, to slick restaurants and idyllic spas – Seychelles is the most perfect island getaway.
Travel time: Lagos to Seychelles: 7 hrs, 53 minutes.
Senegal
You don't have to leave Africa to go to paradise. Tourists around the world flock to Dakar, Sengeal's capital to enjoy picturesque sunsets, white sand beaches, beach front restaurants and bars, and vibrant, colorful markets filled with art and hand made goods.
Travel time: Lagos to Senegal: 5 hours
Dominican Republic
Stunning mountain scenery, beautiful architecture, mangrove lagoons and dreamy waterfalls are just some of the things this Caribbean Island has to offer. This holiday spot is great for the adventure seekers, with fun activities like cave seeking, zip lining, snorkeling and a slew of other water sports, the only thing keeping you from the Dominican Republic, is you. lol
Travel time: Lagos to Dominican Republic: 12hours, 6 mins.
Kenya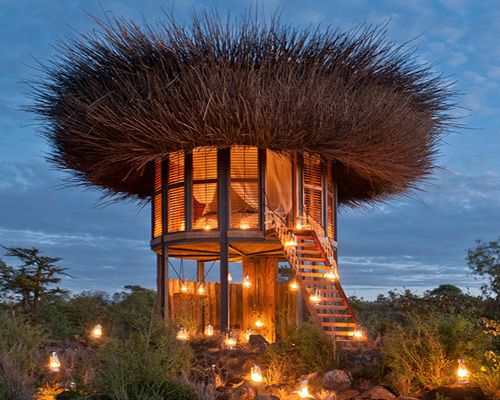 Kenya has been dubbed East Africa's favorite safari destination by wild life lovers all over the world. Kenya has stepped up their tourist game by providing luxury safari lodges where you can literally get the best of both worlds just by stepping onto your balcony. Enjoy close encounters with nature, unbelievable scenery and a vibrant culture that will completely immerse you and make you never want to leave.
Travel time: Lagos to Kenya: 5hrs, 14 mins
Travel time: Lagos to Zanzibar:  7 hours, 40 mins
NB: Some of these destinations are in countries that allow travelers get their visas on arrival or after a period of time.
3 Affordable Vacation Spots In Nigeria
Nigeria is known for its rich diversity of ethnic groups, natural landscapes, and wildlife reserves. The jaw dropping night life and scenery in Nigeria should be explored. And below are the three places you should go first! 
Yankari Game Reserve, Bauchi State: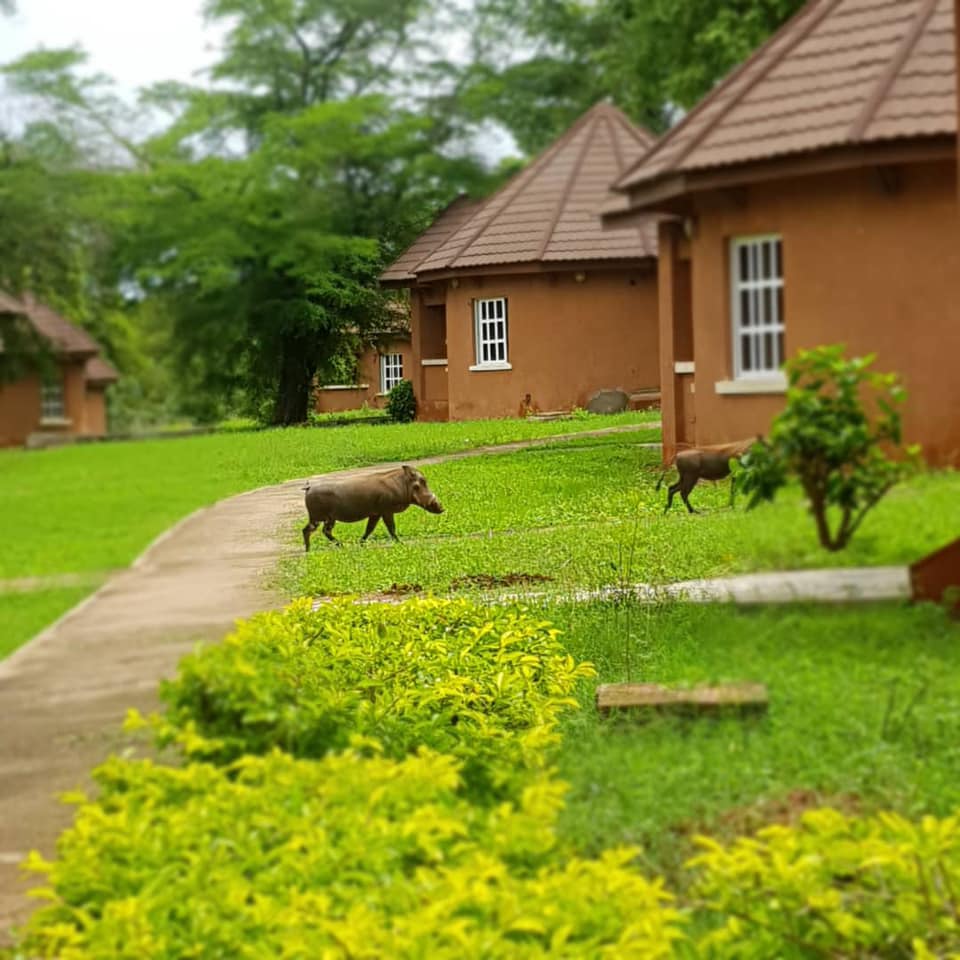 The Yankari Game Reserve, located in the Northern part of Nigeria, is the oldest and most popular vacation spot in Nigeria, with a wide variety of plants and animals in their natural habitat, as well as caves and warm springs. There are many activities available, including wildlife viewing, diving in the Wikki Warm Spring, guided safari tours, and indoor and outdoor sports facilities. The accommodation is comfortable and enjoyable.
Obudu Mountain Resort, Cross River State: 
The Obudu Mountain Resort is situated in southern Nigeria and is close to Cameroon, known for its beautiful views and peaceful atmosphere. It offers a range of activities such as a water park, forest hikes, golf, and canopy walkways. The resort has modern accommodations that complement the natural surroundings. It's an ideal destination for both adventure seekers and families.
La Campagne Tropicana Beach Resort, Lagos State: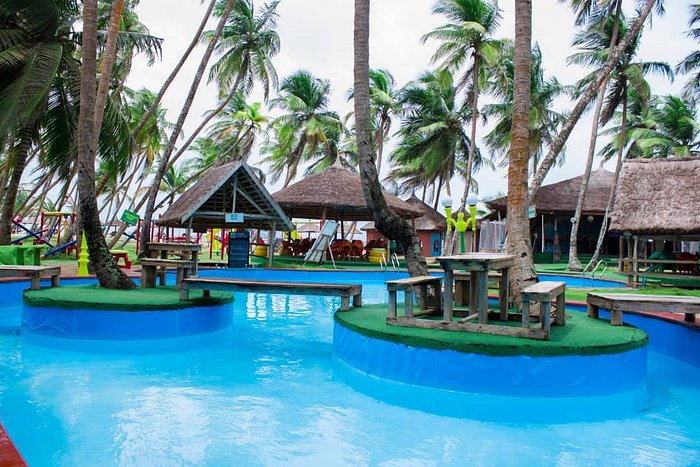 La Campagne Tropicana Beach Resort is situated in Lekki, Lagos State, and is a beautiful spot for relaxation and enjoyment. The resort has African decor that provides a sense of culture and heritage. Activities available include spa treatments, horse riding, and hunting. Accommodations are a combination of African themes and modern luxury.
Courtesy: Twitter, Businessday NG, TripAdvisor
6 Interesting Places To Meet People While Travelling Alone
If you're single and you like to travel alone, that doesn't mean you have to be bored or lonely through out your trip.
You can make new friends on your trip just ensure they are trustworthy before you start spilling personal information about yourself.
With that said, you may not want to go to a bar or night club to to meet new people,  but there are other fun places you can do that.
Here are 10 places to meet singles while travelling alone.
Shopping Malls/Clothing Stores
Studies have shown that men are less likely to purchase things online, so if you're interested in meeting a stylish guy while on vacation, visit shopping malls.
Volunteering
Just because you're traveling, that doesn't mean you can't volunteer. Some people go on vacation just to volunteer and give back. Volunteering is a fantastic way to meet someone incredible and still do something that you'll feel good about at the end of the day. Just think about it, meeting someone while volunteering is the ultimate good first impression!
The Gym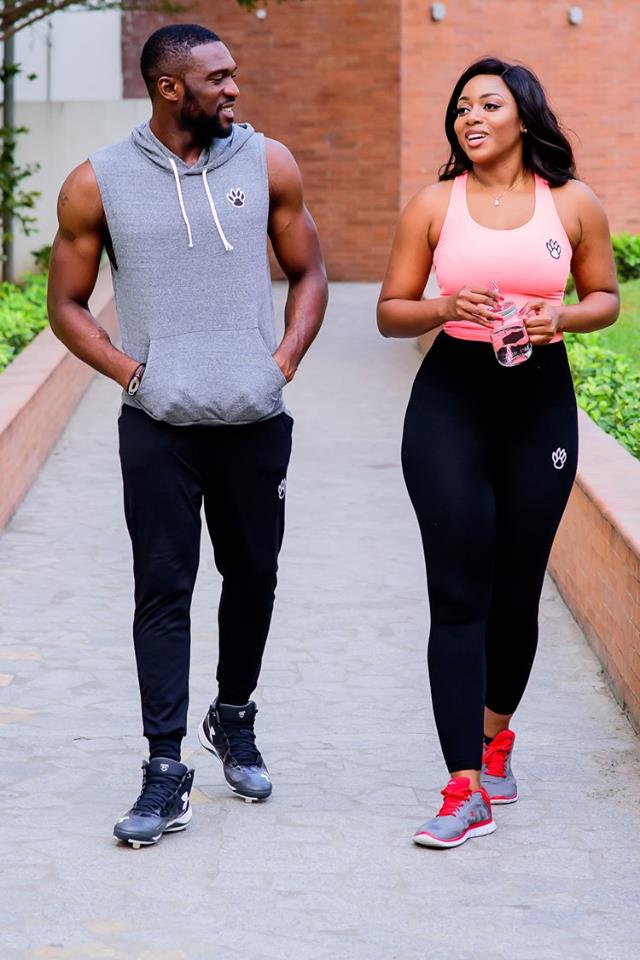 Just because you're traveling doesn't mean you should skip out on your workout routine — specifically your weight training. When you venture into the weight room (or even the area where the weight machines are), you can ask someone you're interested in to spot you. This can work for men and women.
Festivals and Events
Depending on where and when you go, there may be a festival or an event going on. When you attend one of these events, not only are you getting a taste of the culture of the area, but you can also meet some interesting people.
Train station
If  you're planning a trip to another state and you want to take a train ride, you  may find someone you're attracted to and strike up a conversation with them. Depending on where you're headed, you'll have plenty of time to chat and exchange contact information.
Classes
Whether you're attending a class on how to cook local food, how to dance, or going on a historical tour of the area, these are all great opportunities to meet singles, be they local or fellow travelers like yourself.
Perfect Travel Guide For A Gentleman
Good news! The airports will be opened for international flights soon, so if you want to take a trip soon, we have a few tips for you.
Packing for a trip can be overwhelming for some people,  not only will you need to pack all of your work essentials – including important documents, your laptop, maybe even a tablet – you'll also need to take enough clothes to cover both lunch meetings and a round of drinks with a client in the evening.
Here are some time-saving, stress-easing tips for travelling in style when on business.
Wear slip-on shoes
 When travelling out of the country, you sure do not want to go through the stress of undoing and retying laces at security. So a nice pair of slip on footwear saves you hassle at the metal detector. Taking them off and putting them back on is easy.
Outfits
Take classic and versatile pieces so as to keep your luggage very light.  You should also stick to neutral colours for the most part – grey, navy, white, black and a little brown.
Luggage
Get a wheeled luggage that's small enough to qualify as a "carry-on". The best part is, wheels make life much easier, especially when wearing a suit.
Other Tips
– Use small wheeled luggage or a holdall that qualifies as 'carry-on' wherever possible – you'll appreciate the benefits of packing light when you don't have to queue to check-in a suitcase
– Store your phone, wallet and loose change in the inside of your jacket pocket – you can simply remove your jacket when walking through metal detectors
– Pack smartly – place essentials such as reading material and headphones at the top of your bag so you don't have to search for them
– Leave your belt, neatly rolled, in your carry on – it will save you taking it off during customs searches
– Similarly, wear loafers or slip-on shoes – they can be easily removed through customs
– Keep your passport in a jacket pocket – it saves you reaching in and out of your bag