Veteran Nollywood Actor Kanayo O. Kanayo Bagged Law Degree At 57
Veteran Nigerian actor Kanayo O. Kanayo has made himself and his fans proud after bagging a degree from University of Abuja.
The 57-year-old actor announced his latest feat on social media by sharing a clip of himself and some of his comrades at their convocation ceremony.
Kanayo who has been a stellar actor graduated with a degree in law.
As he relished his golden moment, he also congratulated his classmate Elizabeth Ayua who graduated with First Class honours.
The excited actor who is known for his long stint in the Nollywood scene was beyond proud to add another feather to his cap.
His followers could not hide their excitement and they all camped at his comment section to pass their regards.
Kanayo began his acting career in 1992 when he made his debut appearance in a movie titled The Bondage.
Over two decades later and he is still making boss moves.
He is currently a United Nations ambassador and bears the title of Member of the Order of the Federal Republic (MFR).
South African Drama Series Secures Renewals On Netflix
Interesting news for fans of African TV series as African Drama Series secures renewals on Netflix. Netflix recently announced plans to renew three hugely popular South African original series for new seasons to air in 2024. This renewal demonstrates Netflix's continued commitment to investing and supporting the growth of South African content in the global entertainment landscape.
All three confirmed for renewal are currently beloved by the audiences and have captured the audience's attention with their compelling story, talented cast, and unique perspectives. These renewals signify Netflix's recognition of the value and quality of South African productions and its commitment to supporting local talents and creativity.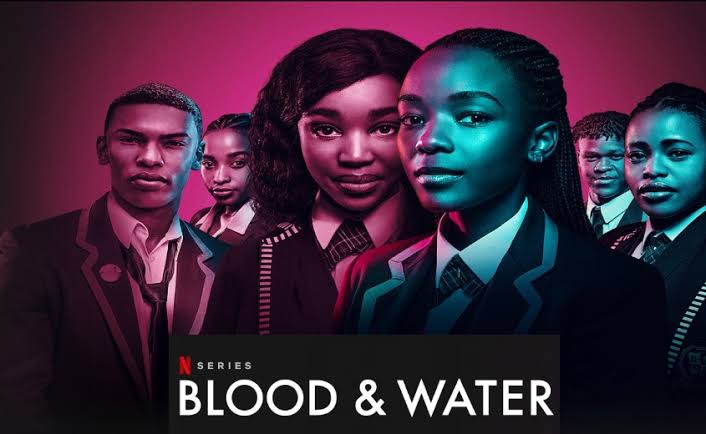 Blood & Water: is a captivating teen crime drama series that explores the intertwined lives of two young girls who come from different backgrounds yet find themselves caught up in a complex and puzzling mystery. The series has not only captured the hearts of viewers but has also become a huge hit on Netflix. Its third season claimed the title of the most-watched South African original series on the streaming platform.
The show's success is a testament to its compelling storytelling, compelling characters, and the way it keeps audiences on the edge of their seats with its suspenseful narrative. As fans eagerly await the next instalment of this exciting series, they can look forward to the fourth season, which is scheduled to premiere in the early months of 2024.
Savage Beauty: A gripping family drama with a dark twist, follows a young woman's relentless quest for revenge after the tragic death of her mother. In this series, she embarks on a daring mission to infiltrate a powerful and influential family, setting the stage for a risky tale of mystery, power, and betrayal.
The creator of this mesmerizing show is Lebogang Mogashoa, with an excellent cast including, Rosemary Zimu, Dumisani Mbebe, and Nthati Moshesh. The series has already made a significant impression on viewers with its intricate storylines, complex characters, and suspense that simmers beneath every scene.
Netflix's commitment to showcasing the diverse stories and talents of South Africa is further highlighted by the renewal of Savage Beauty for a second season, scheduled to premiere in 2024.
Young, Famous & African: Is a captivating reality series that offers an intimate glimpse into the lives of some of Africa's most renowned celebrities. This show has garnered acclaim for its authentic representation of African culture and the rich portrayal of the continent's diversity. Currently, the highly anticipated third season is in the process of being filmed and is slated for a grand premiere later in 2023.
This reality series stands out as a unique and engaging platform that not only celebrates the fame and success of its featured celebrities but also provides insights into the diverse and dynamic cultures that make up the African continent. Viewers have praised the show for its ability to shed light on the diversity of African entertainment and the stories of those who have risen to fame within it.
The renewals of these three series are a promising indication of Netflix's commitment to supporting South African content. They demonstrate the streaming platform's commitment to investing in South African storytellers and their stories. It's an exciting time, and we can't wait to see what these new seasons will bring to the table.
Check Out Netflix Comedy Series – "Miseducation"
Netflix
has unveiled the official trailer for their upcoming comedy-drama series for young adults titled, "
Miseducation
".
The show boasts an impressive cast, including Buntu Petse, Lunga Shabalala, Baby Cele, Prev Reddy, Mpho Sebeng, Micaela Tucker, Mandisa Nduna, Camilla Waldman, Nicole Bessick, Ebenhaezer Dibakwane, Sechaba Ramphele, Luyanda Zwane, and Mamarumo Marokane.
The plot revolves around Mbali Hadebe, portrayed by Buntu Petse, who grapples with the consequences of her mother's corrupt political dealings when the police raid their home and confiscate their possessions.
Filled with shame and desiring a fresh start, Mbali enrols at Grahamstown University in Makhanda, embarking on a journey to rebuild her life and distance herself from her mother's tarnished reputation. She takes an unconventional approach to reinventing herself, such as driving the campus taxi, co-hosting a gossip show called "The Spill" with Raeesah (Nicole Bessick), and even running for the Student Representative Council.
Along the way, she gains motivation and support from her unconventional group of friends – Jay (Prev Reddy) and Natalie (Micaela Tucker). Meanwhile, her SRC campaign is inspired by Sivu Levine (Lunga Shabalala), a local heartthrob, rowing champion, and aspiring actor entangled in dramatic situations. Sivu faces stiff competition from the seasoned President Caesar (Mpho Sebeng), a longtime campus activist, and the conspiracy theorist Mubarak (Ebenhaezer Dibakwane).
"Miseducation" is produced by Burnt Onion Productions. It is slated for an exclusive premiere on Netflix on September 15, 2023.
Watch Episode 3 of Bimbo Ademoye's "Sibe"
Award-winning Nollywood actress Bimbo Ademoye has released episode three of her hilarious web series "Sibe." The new episode features Chioma Nwosu, Emem Ufot and Adewale Elesho.
Watch: